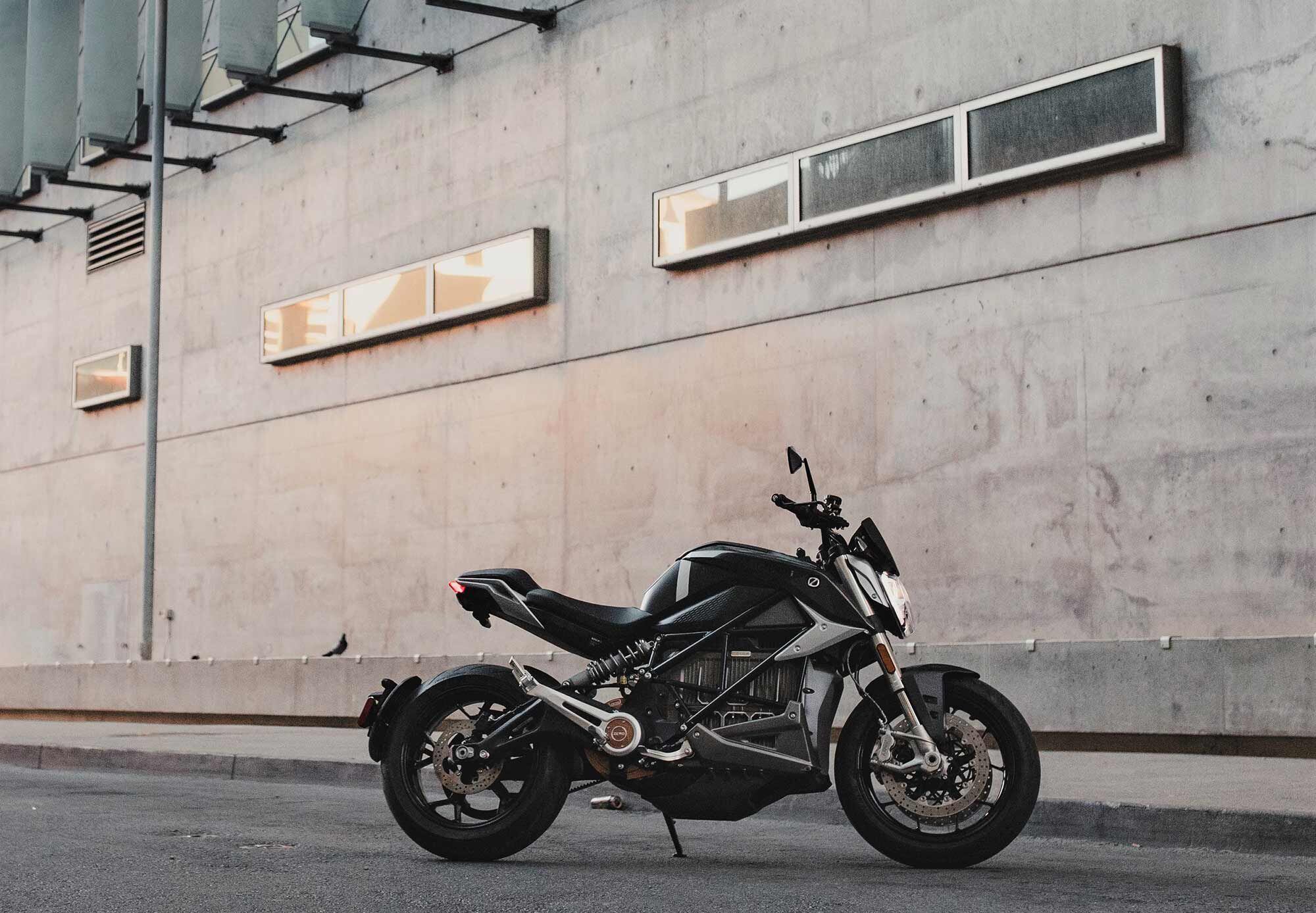 Zero will release just 100 of the new Quickstrike accessory kits for SR/F. (Zero Motorcycles/)
Zero's SR/F model turned plenty of heads when it was released back in 2019, and for 2021 the company has decided on a sort of reverse celebration of the bike with equipment inspired by its factory team race build from the 2019 Pikes Peak Hill Climb. So yesterday, the Santa Cruz-based brand launched the extremely limited Quickstrike Accessory Package for the SR/F, with only 100 of the individually numbered sets being released globally. The kit is a collection of race-inspired parts and components meant solely to enhance the aesthetics of what's already (in our opinion) an already attractive motorcycle, but SR/F owners still might want to see what all the fuss is about.
Related: Zero Refreshes Color Schemes For 2021 Model Lineup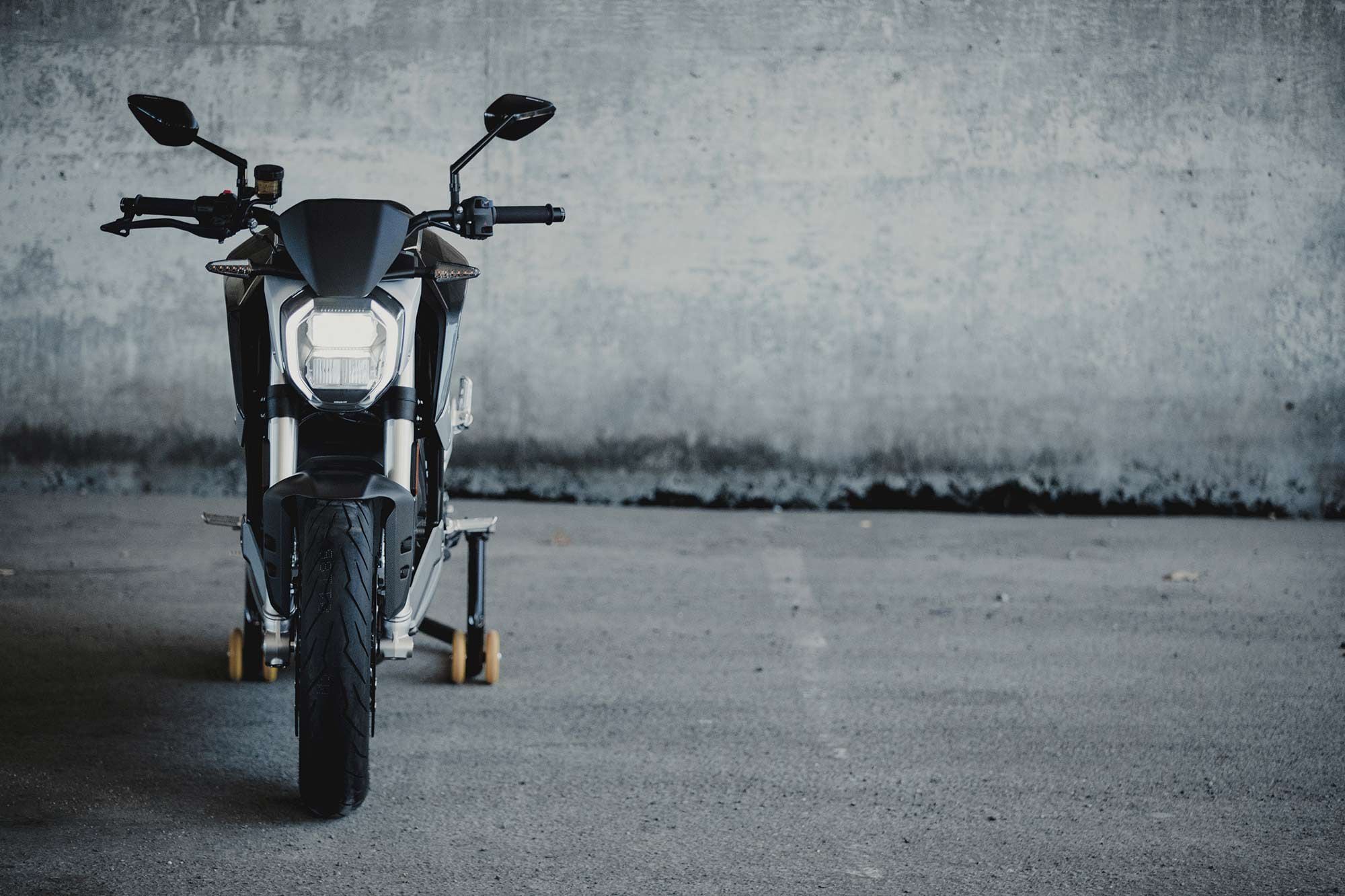 The black aluminum fly shield is part of the Quickstrike kit, as are the mirrors and smoked LED turn signals. (Zero Motorcycles/)
To wit: It's a tasty bit of kit, consisting primarily of external add-ons. You get anodized lever guards and bar ends, front and rear smoked LED turn indicators, carbon fiber front and rear fenders, rear stand spools, black aluminum fly shield and custom mirrors, a  limited-edition Quickstrike tank badge, and a Quickstrike lapel pin. (That's apparently for you, not the bike.)
As we mentioned, the release was inspired by the company's factory-backed effort at the 2019 Pikes Peak International Hill Climb, and the package also includes signed and numbered certificates of authenticity from the company's principals. The limited-edition package will be restricted to just 100 such examples, available worldwide.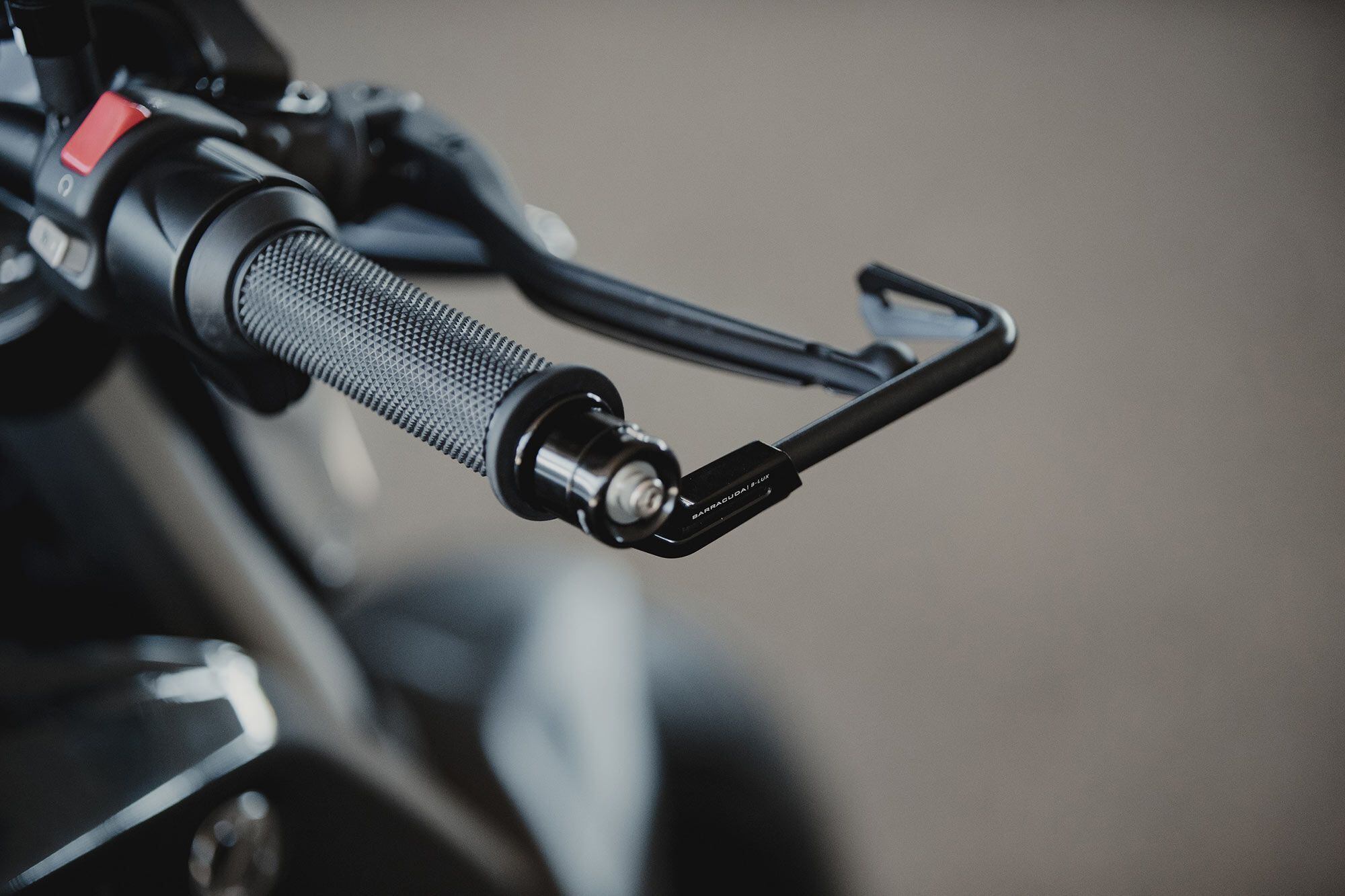 Bespoke bar ends and lever guards are included as well. (Zero Motorcycles/)
SR/F owners might not want to shell out another $1K to trick out their already pricey rig, but there are alternatives: a good chunk of these same Quickstrike components will also be available in the Zero parts and accessories catalog, so riders can add the pieces to their SR/F à la carte if they so choose. You can also pick out custom colors and purpose-built storage options for both the SR/F and SR/S models as well.
Related: 2020 Zero Motorcycles SR/F Review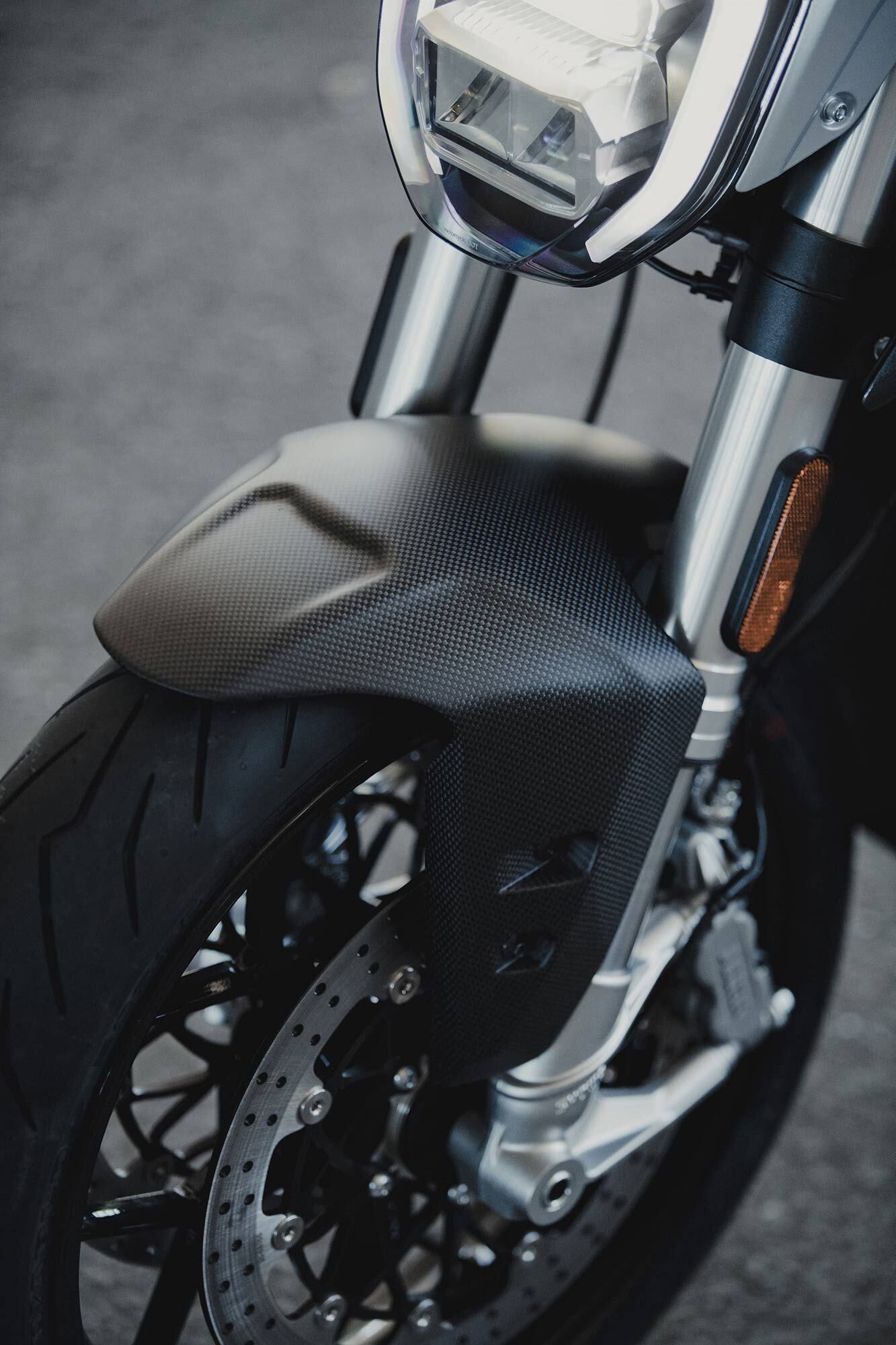 Nothing says "limited edition" like carbon fiber. (Zero Motorcycles/)
Cost for the entire Quickstrike Package as described is $999 USD, and they are available for order at any Zero Motorcycles dealer worldwide.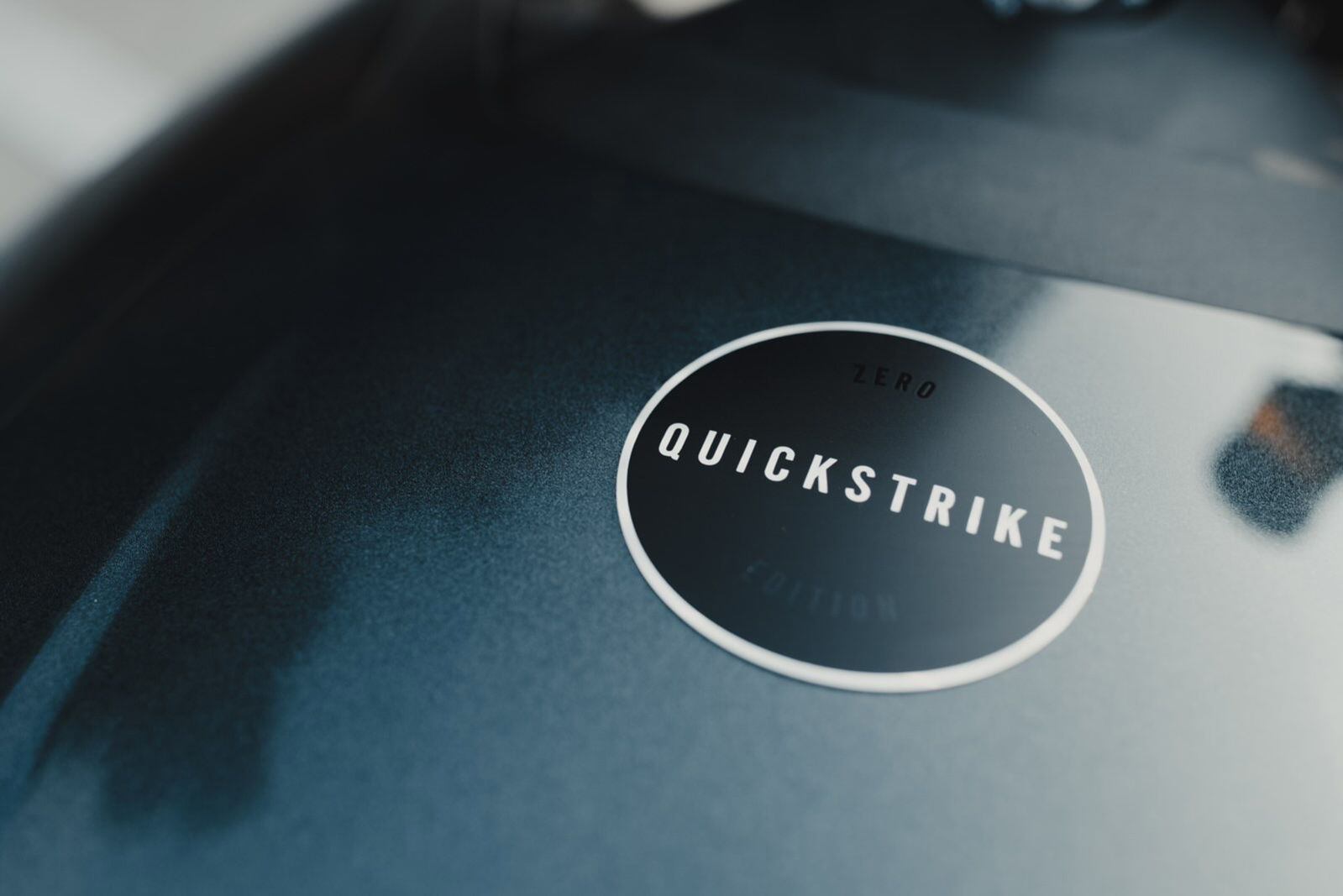 Quickstrike tank badge to prove your bike's exclusivity. (Zero Motorcycles/)