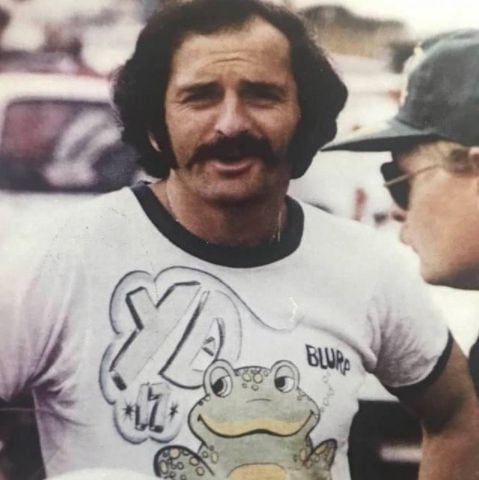 Yvon Duhamel passed away August 17, 2021. (Miguel Duhamel Instagram/)
French-Canadian Yvon Duhamel, who began with snowmobile racing and then became a factory roadrace rider for Yamaha and then for Kawasaki, died this morning. His career brought him innumerable wins and great respect that will long outlive him.
He, more than any other rider, was point man in the rocky transition from smooth 60 hp four-strokes to the new world of explosive sideways 100-plus horsepower two-strokes.
Coming in after a hectic 1972 practice of near-crashes and high-speed wobbles, in his high sing-song voice he said to tuner Steve Whitelock, "I t'ink it might be a little better this time."
Yvon was regarded as a wizard—few riders thought moving up from their good-handling TZ350 Yamahas to a 750 was intelligent. Only supermen like Yvon and one or two others could stay on those things.
When my rider, the late Cliff Carr, happened to have a clear power advantage over Yvon's factory 750 Kawasaki at Charlotte in 1973, he didn't try to make the pass, finally retiring when his gearbox stopped shifting.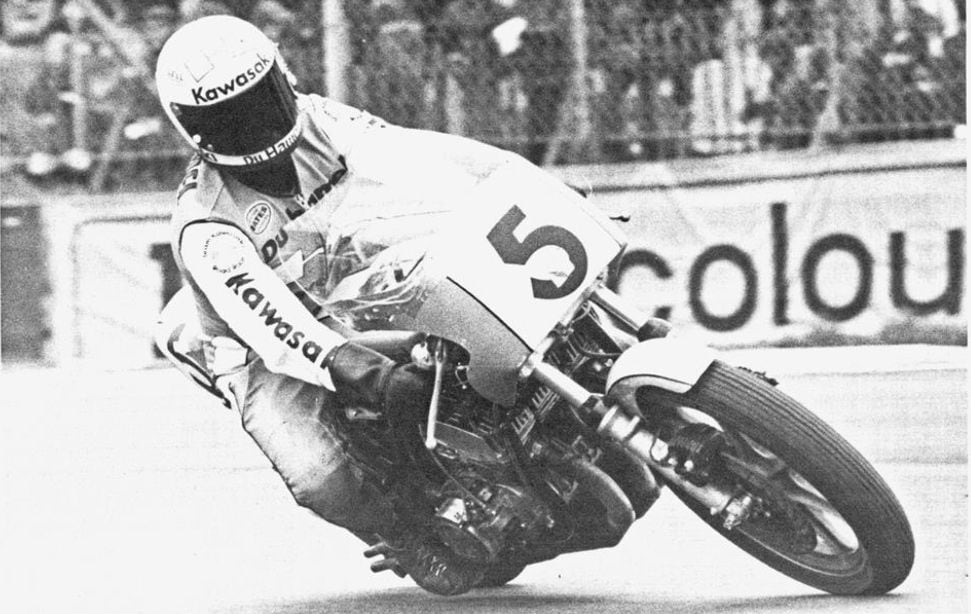 Duhamel on his factory Kawasaki. (Cycle World Archives/)
Gary Nixon asked him, "Whyn't you pass him when you had the chance?" Cliff answered, "Because I didn't want to find out what he'd do if I did."
Yvon advanced by merit. Doing a bit of regional snowmobile racing, he made ends meet working in a rural auto garage in Quebec. He described a winter day of lying under a car, dripping icy water down on him as he worked. Feeling a cold draft, he knew someone had opened the shop door.
He heard footsteps, coming closer.
"I look out and I see the toes of shiny shoes. Nobody around here wears shiny shoes. Somet'ing told me my luck was about to change."
Respect Yvon's career in sled racing. Former Cycle Magazine editor Cook Neilson went to Bombardier on a promo trip and rides were being offered on a factory 440. The man ahead of him was dumped on the ground when he hit the thumb throttle—the sled left without him. Neilson resolved to grip firmly.
"That sled was the hardest-accelerating vehicle I've ever been on."
This from a man with Harley fueler experience. For Yvon it was what moderns would call "a side gig."
First Bombardier and then Yamaha made him a well-paid factory racer.
For Yvon there was always humor in life. In 1976, rider Ron Pierce and I were passengers in a big luxe Renault with Yvon driving and his wife in the front passenger seat. The road was switchbacks, descending France's high Massif Central to the Mediterranean shore. We were on our way from the Paul Ricard track to an evening's relaxation in the town of Bandol. In France, Yvon was a big celebrity, so a big car was provided.
Yvon drove fast, sliding every bend, and as he drove he kept up the patter of a race announcer giving a critique of every corner.
At Mosport (currently called Canadian Tire Motorsport Park), in Ontario, the night before the 1978 F750 race some of us were in parc ferme with the bikes. Here came Yvon. Why would a respected international figure like himself even be here at this hour? Someone spoke longingly of dinner and in an instant Yvon snatched up a towel, draped it over his left arm, and assumed the inwardly haughty but outwardly obsequious manner of a waiter in a tiny restaurant.
1973 was difficult because of engine failures. We never knew whether the rods were breaking near the small end or the cracks we'd seen in the pistons let the wrist pin tear out. The result was always an engine nearly cut in half, with one exhaust pipe full of parts. Yvon had brought one back to the pit area, still running, the stub shank of the broken rod clattering in a big hole in the crankcase.
Whitelock chided him, "If you'd stopped and walked back, we might have saved this one."
Yvon winked and said, "They pay me to ride, not to walk."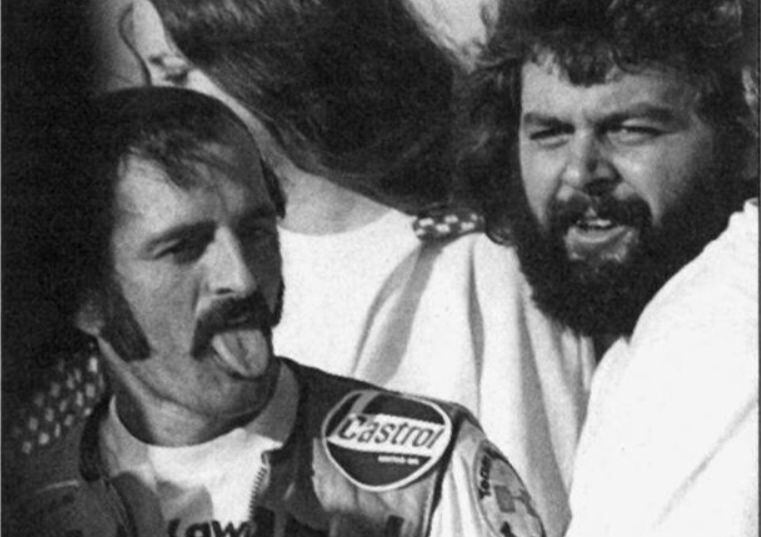 Duhamel and Steve Whitelock. (Cycle World Archives/)
At Talladega I saw Yvon's #17 Kawasaki suddenly trail 30 feet of flame.
He said, "I feel that heat on my leg an' I look down. I'm on fire! So I hold that leg out and get that bike down on the apron, slowing down until I think I'm stopped. But I'm not stopped, so I go flying. The bike is burning so I look for the corner workers. They're sleeping in a pickup truck, with the AC going!"
All in a day's work.
How did he come to motorcycling? Legend has it that late one mid-'60s evening at the Canadian Yamaha importer on the west coast, some management type came striding into the workshop. Most people had by then gone home.
"You there, see that van? Here's the keys. There's a 250 Yamaha roadracer in there that has to be at Harewood Acres in Ontario Saturday morning for some hot guy to ride. Here's money and a credit card. Get going!"
Bob Work got in the van and drove 2,000 miles. When he arrived, he discovered there were no sprockets and no carburetor jets in the truck. Other riders lent them what they needed. Yvon was on his way.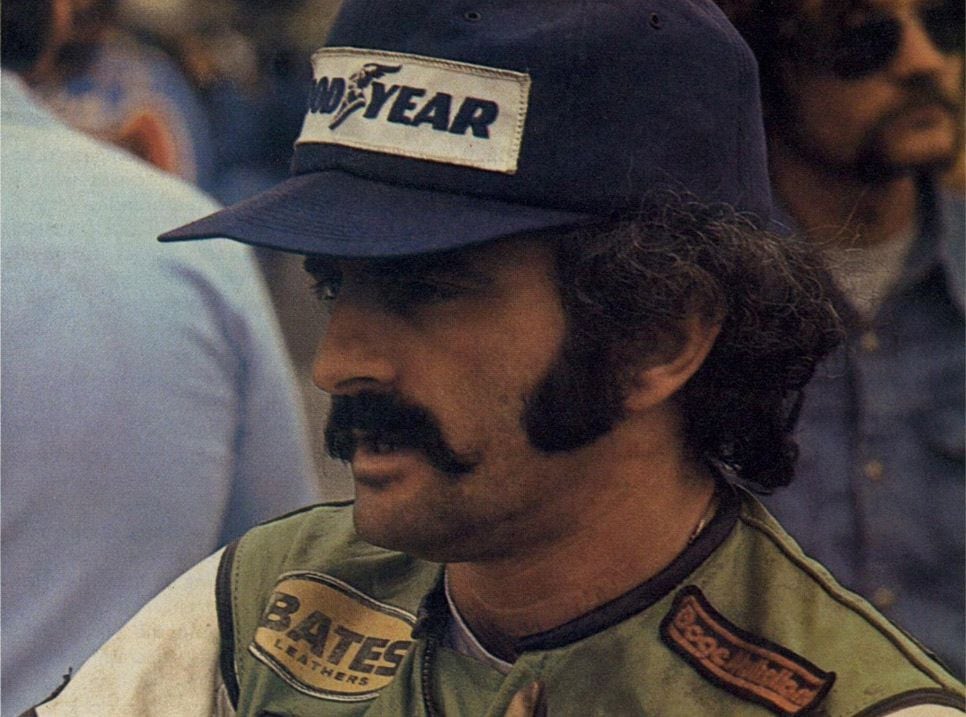 Duhamel would just make it happen.D. Randy Riggs/Cycle World Archives (D. Randy Riggs/Cycle World Archives/)
Yvon could do it, and he kept on doing it, teaching himself as he went. No professional manager assigned to him from age 12. No psych coaches to prop up his confidence. No 40-footers following him everywhere. Here's the bike—see what you can do.
He did it.