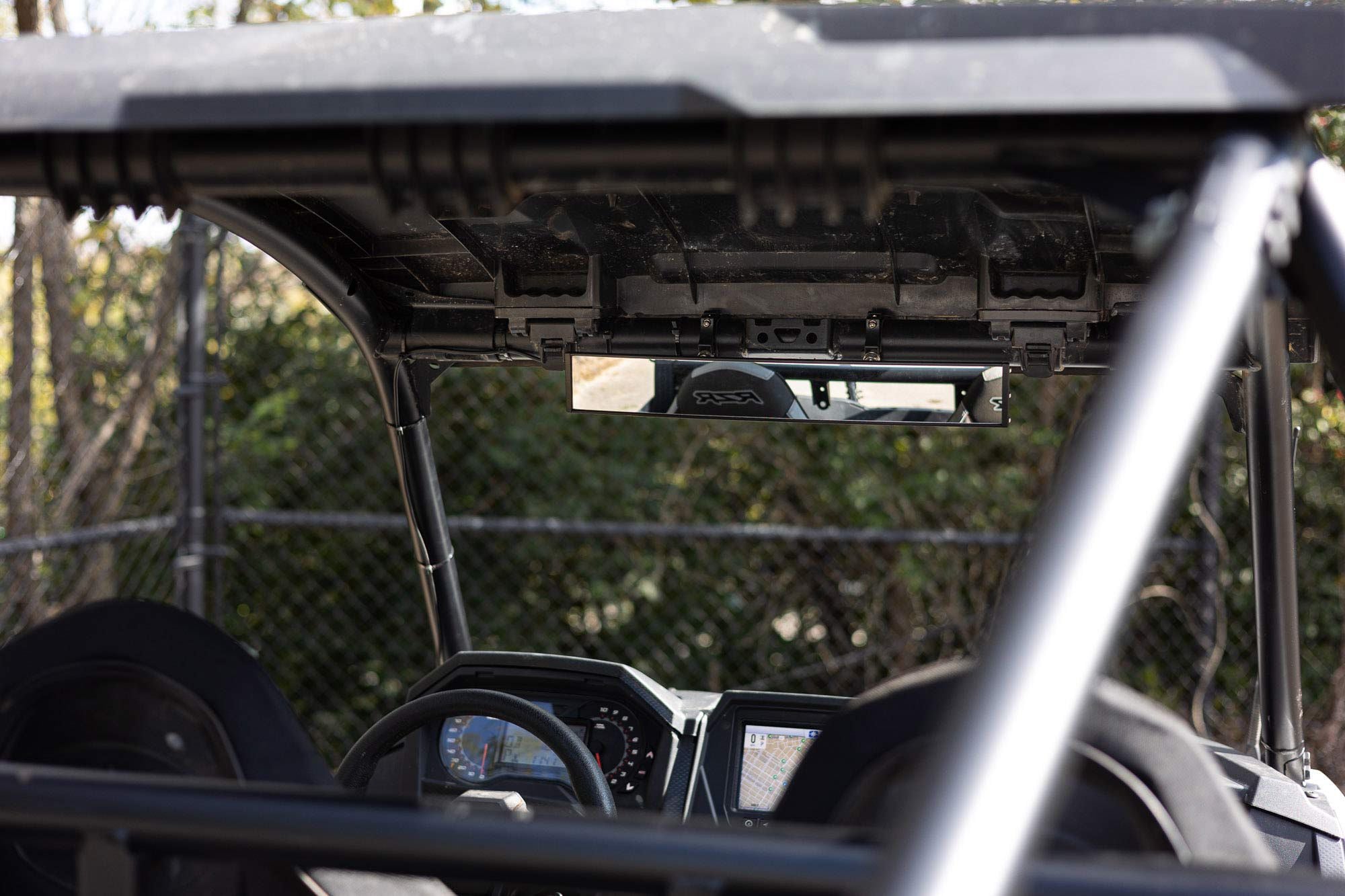 Xprite USA 17.5-inch curved UTV rearview mirror kit offers visibility. (Photographer: Kevan Ray/)
You're barreling down a tight wooded track with your buddy following closely behind. Out of habit you glance up to check on his position, looking for his headlights in your rearview mirror. There's only a cold steel roll bar catching your gaze. Your lizard brain grinds to a halt as you realize you're not in your truck. The hope that your buddy is still back there will have to suffice. It shouldn't have to be this way, but too often in side-by-sides, it is.
Enter the $66.99 Xprite 17.5-inch curved UTV rearview mirror with dome light kit. It's modeled after boating mirrors to give panoramic rear visibility from the driver's seat of your side-by-side. The large rectangular mirror is built with features like full-motion universal adjustment and vibration isolation. Dialing in the perfect line of sight with this mirror is easy with almost any rig.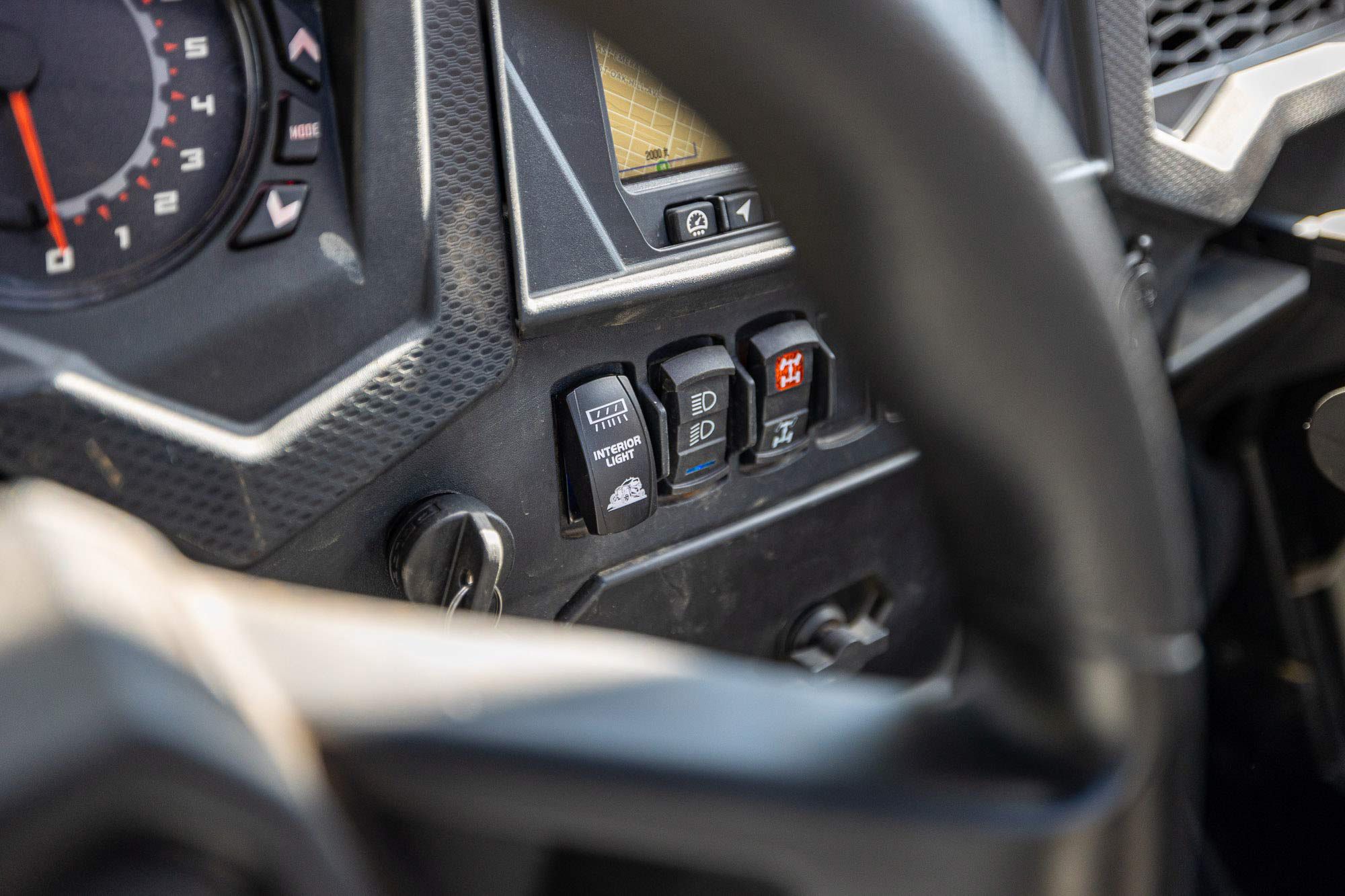 The included 12-volt rocker switch controls the LED dome light. (Photographer: Kevan Ray/)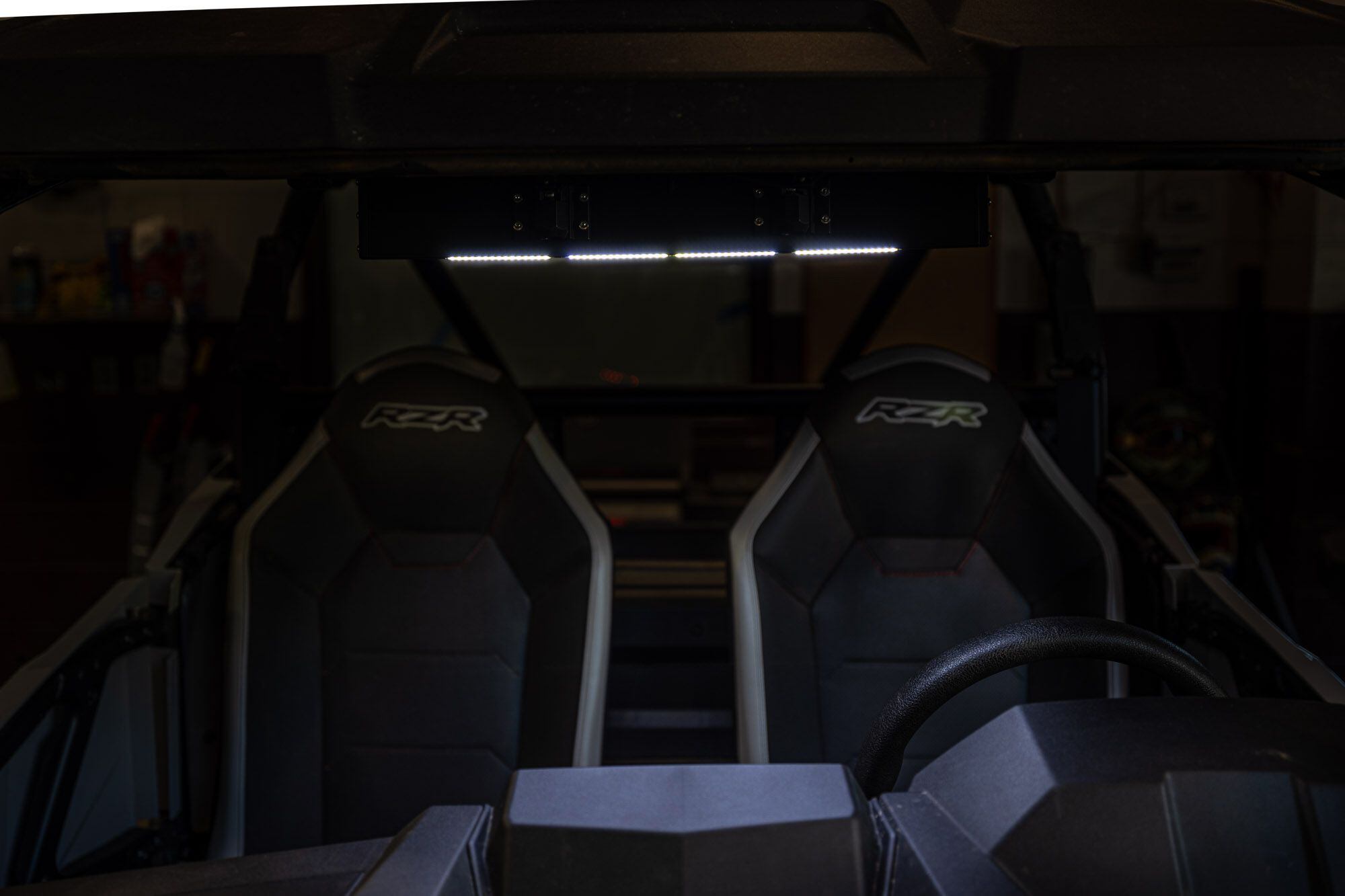 Four sets of LED units shine brightly to illuminate the cab of your side-by-side. (Photographer: Kevan Ray/)
The Xprite has another trick up its sleeve—a dome light. The kit comes with everything you need to mount and wire up the electrical portion of this mirror. It's simple and took us no time at all. A handy rocker switch lives in an open console auxiliary port to conveniently control the LEDs that live on the bottom frame of the mirror. They're bright and brilliant, hitting around 6,000K for a very white light. It's something we didn't know we wanted until it was there, perfect for night rides or finding that key you dropped into the black void that is every UTV floor.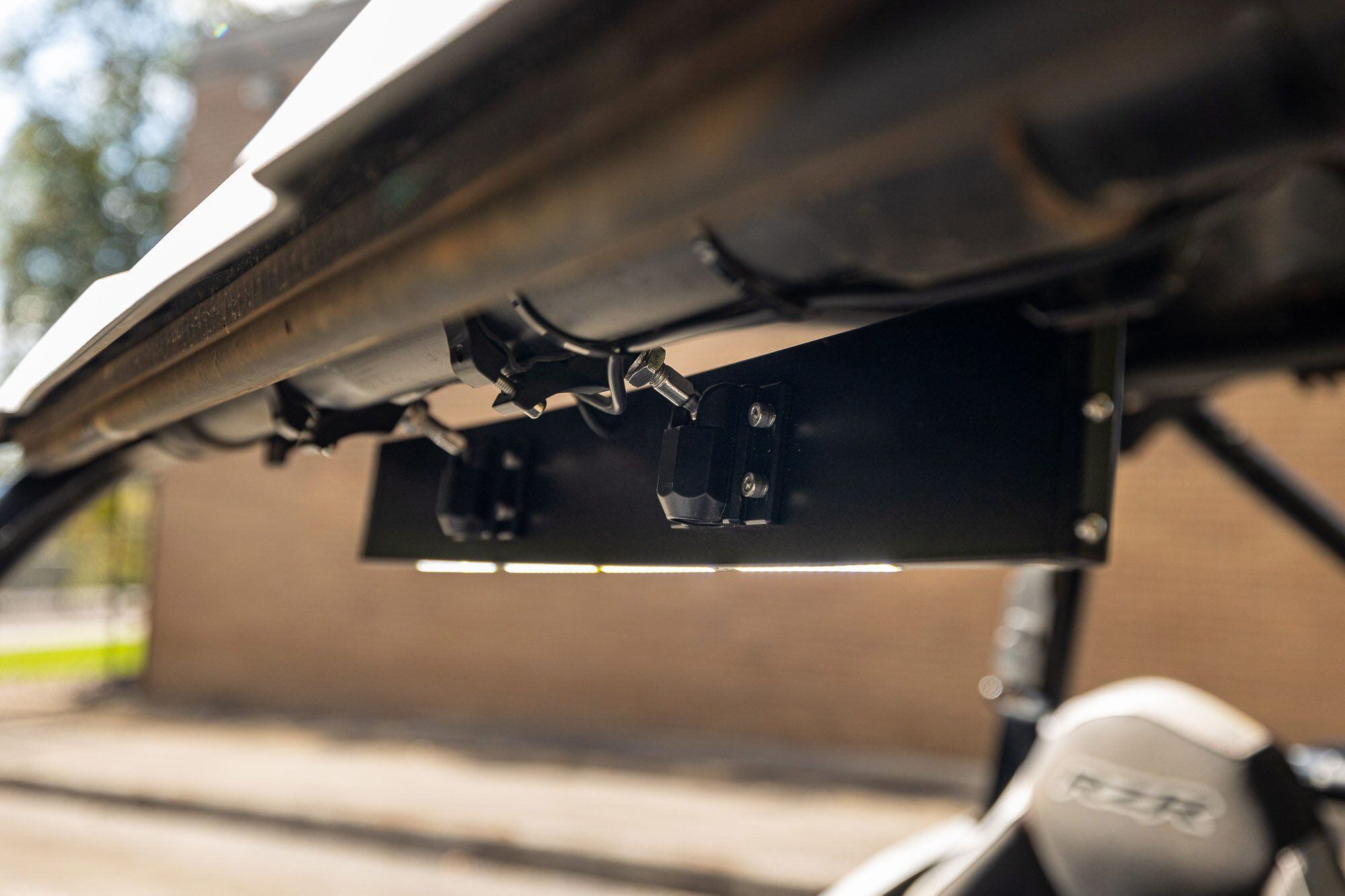 This mirror kit fits 1.75-to-2-inch roll bars. Xprite has other kits to fit other applications. (Photographer: Kevan Ray/)
Mounting this mirror is fairly simple. While it's engineered to be universal, it doesn't feel that way. The kit comes with two strong clamps that bolt around your roll cage tubing, not one. Mounts are made from metal, not plastic. Everything bolts together securely and feels like it'll stand the test of time. Once you've got it adjusted and aligned to your preference, crank everything down hand tight and you're ready to hit the trails.
Xprite USA sells six different mirror kits to fit a wide range of side-by-sides, including kits without switches for rigs already set up with auxiliary controls. For more information regarding this, or any of its rearview mirror kits, swing over to the Xprite website found here.
Want to stay up to date on the latest UTV Driver news and reviews? Sign up for our weekly newsletter!