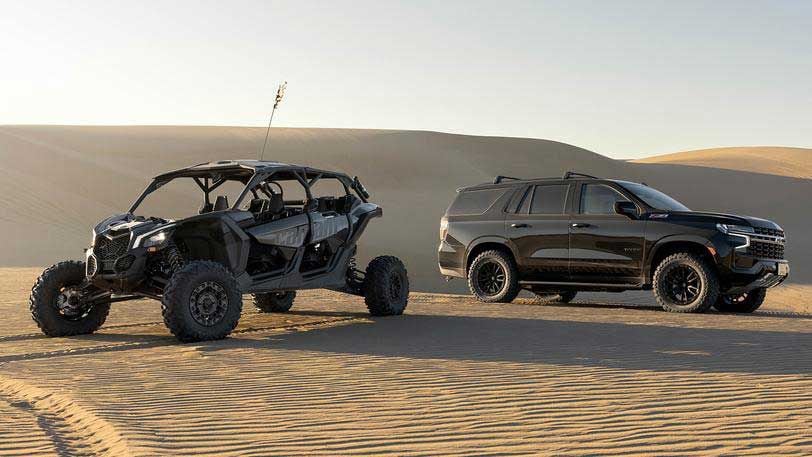 A powersports enthusiast's dream prize awaits those who sign up to help the Boys & Girls Clubs of America. (omaze.com/)
Omaze, the website that lets you enter to win huge prizes that benefit charities around the world, is giving away a Can-Am Maverick X3 and a Chevrolet Tahoe Z71. This sweepstakes benefits the Boys & Girls Clubs of America. While donations aren't required to enter, you'll still need to sign up using your personal information, so read the fine print carefully.
The winner will take home a 2021 Can-Am Maverick X3 Max X RS Turbo RR with Smart Shox in Triple Black. This is the big dog on campus with nearly all the fancy bells and whistles Can-Am offers on its pure sport models, worth approximately $32,399 retail. Check out our buyer's guide for more on the big Can-Am.
The truck is a 2021 Chevrolet Tahoe Z71 with the 5.3L EcoTec 3 V-8 engine, pushing out 355 hp.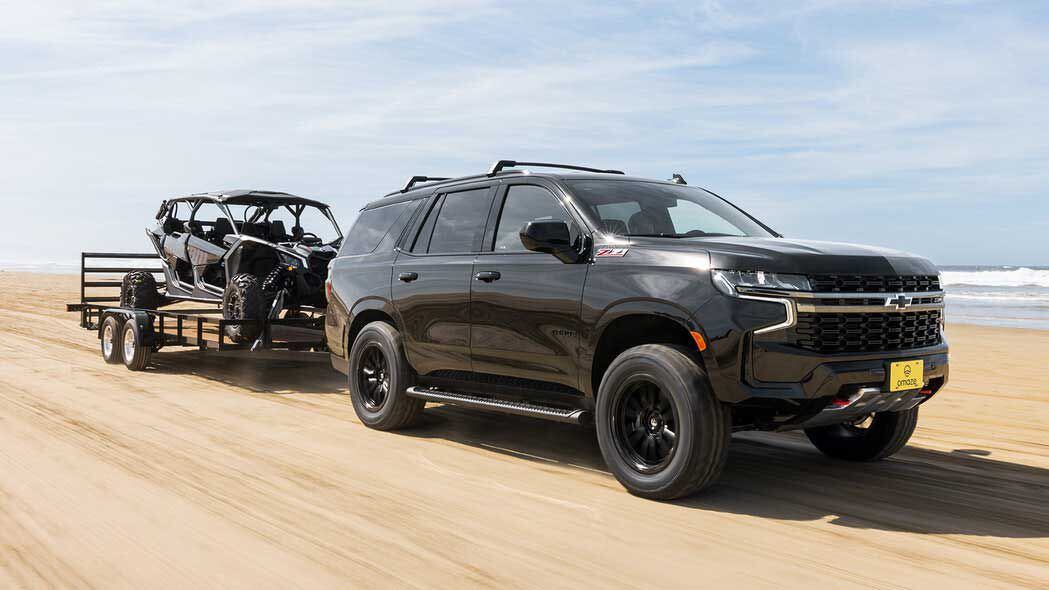 Tow your new Maverick X3 with a brand-new Tahoe Z71. (Omaze.com/)
The winner will be announced sometime around February 23, 2022. This sweepstakes closes on February 5, 2022. The winner can choose between taking the side-by-side and truck, or a $97,500 cash alternative. To sweeten the pot, Omaze will cover taxes and shipping for winners in the United States.
The fine print of where the donated money goes: "This experience raises funds for Charities Aid Foundation America ('CAF America'), a US-registered, 501(c)(3) public charity. One hundred percent of donations for this experience go to CAF America, which will then grant the donations, minus the experience fees and costs, to Boys & Girls Clubs of America (the 'Designated Grantee'). For more information, see the 'Fundraising Transparency' section.…"
Enter the sweepstakes here.
Want to stay up to date on the latest UTV Driver news and reviews? Sign up for our weekly newsletter!