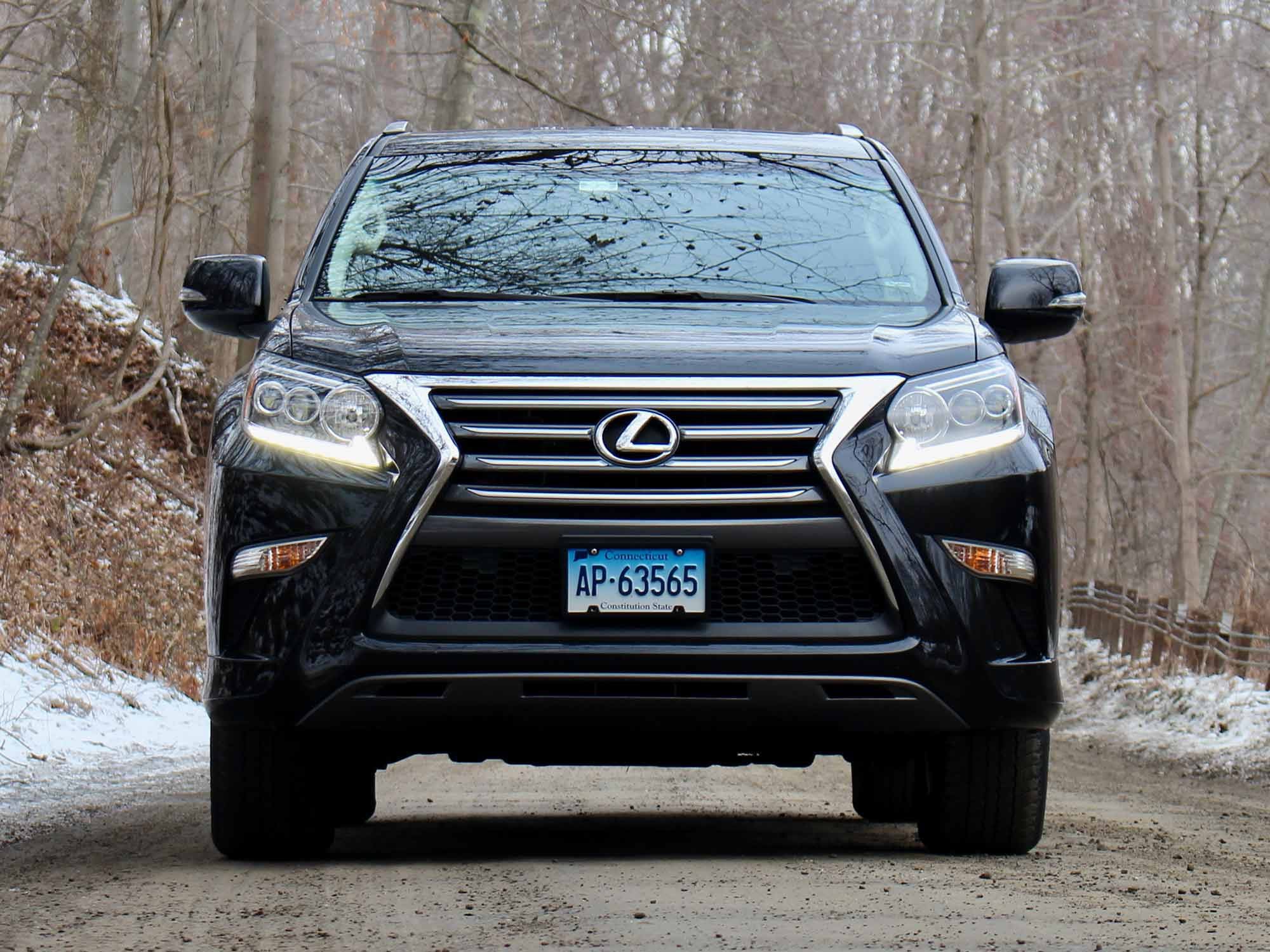 Our new-to-us 2018 Lexus GX 460. (Ross Ballot/)
When we dragged a 2012 Jeep Wrangler home in late summer, we had visions of top-down rides to the local trails, days of fun in the dirt, and reliable transportation back home. And on weekdays, we thought the Jeep would be perfect for work and light towing duty. But as it sat in the driveway, we were nagged by whether the 2012 JK Sport was actually more fun than a UTV or ATV.
After much deliberation and a flurry of life changes our answer was a resounding "no," and with that, the Jeep was on the chopping block. The Wrangler's replacement would need a higher towing capacity, more creature comforts for long treks to the faraway lands we like to explore on ATVs and UTVs, and at least some off-road capability. We didn't expect that vehicle to be a Lexus GX 460, but here we are.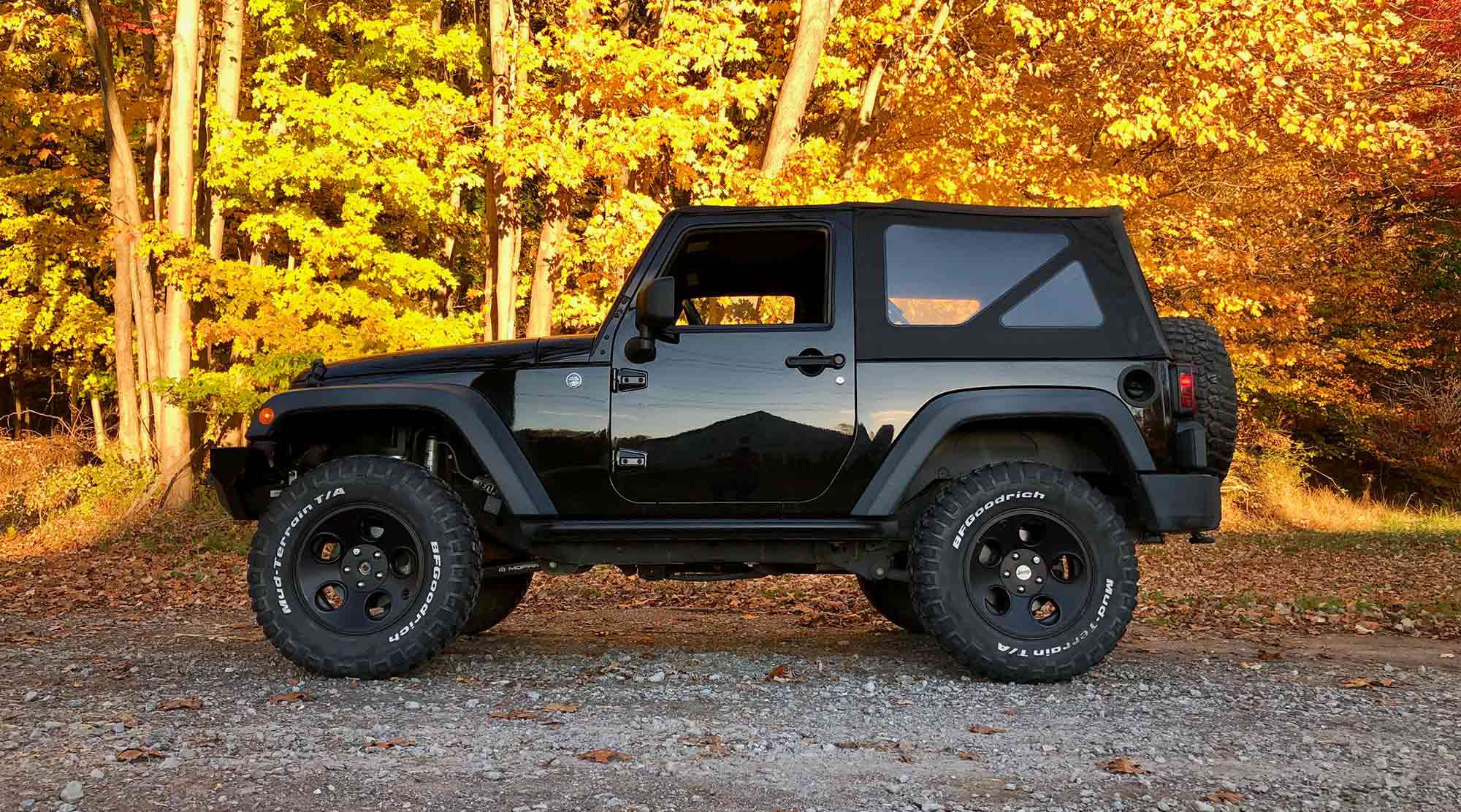 Our JK Wrangler looked and drove great but was limited in supporting our ATV and UTV hobbies. (Ross Ballot/)
Our 2012 JK Sport was a blast around town and was very capable on the trail. Unfortunately, its soft top, short wheelbase, two-door configuration, and 2,000-pound towing capacity limited its abilities as a support vehicle. This pulling limit and the Jeep's low GVWR meant we could hardly carry a full-size ATV and our standard slew of gear. Getting to the trailhead in the Northeast means anywhere from two to 11 hours of highway travel. That quickly saps the Jeep's mojo. Add in the fact that off-roading an ATV or UTV is generally more enjoyable than a street rig, and it was time for the Jeep to go.
Related: The Best CUVs Less Than $50K for Towing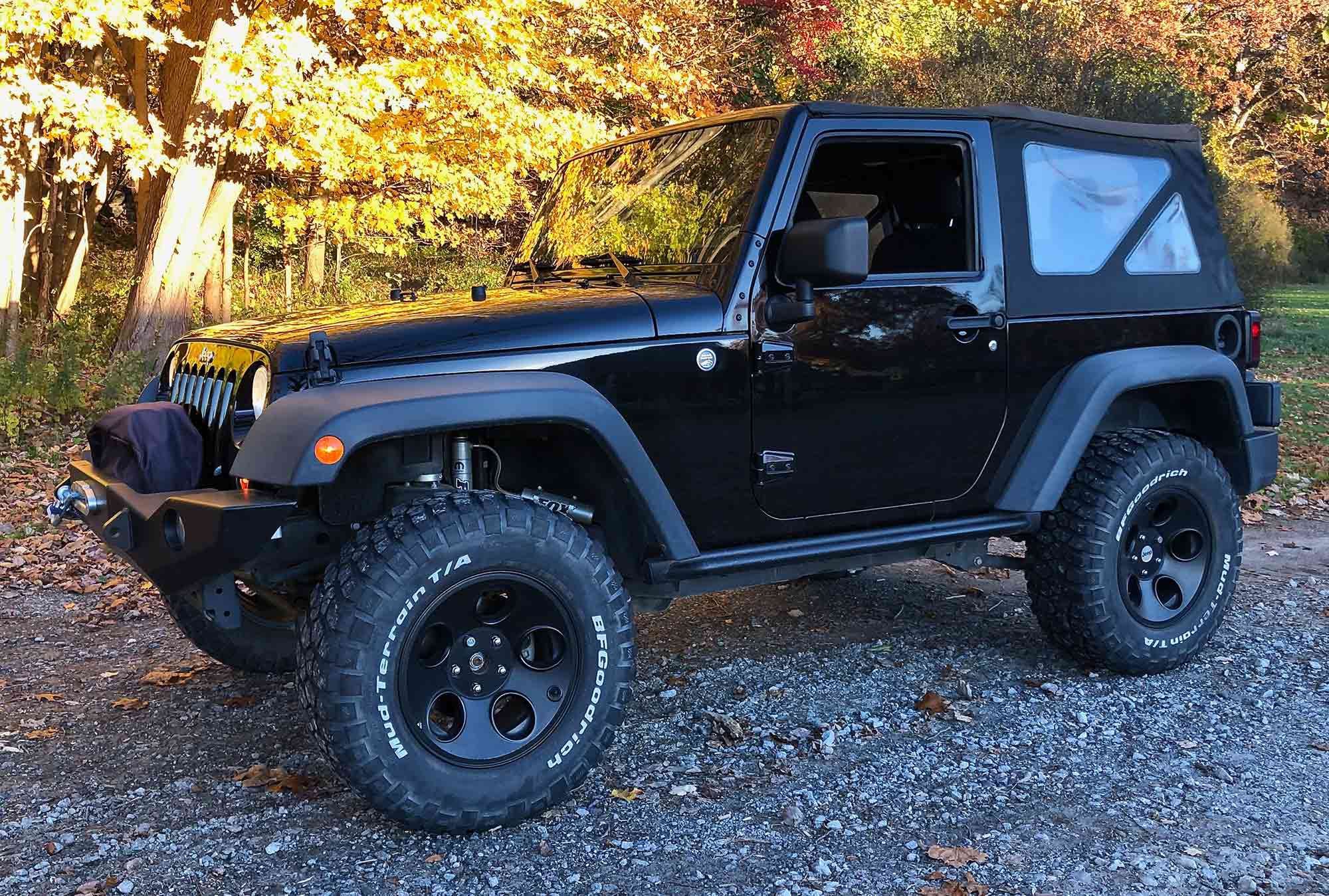 The Jeep was fantastic at a limited number of tasks. (Ross Ballot/)
We needed something that could pull a trailer to places like New Hampshire when we couldn't count on press vehicles or just want to take our own truck. Most trailers weigh between 750 and 1,500 pounds and the ATVs and UTVs we test tip the scales between 600 and 1,900 pounds. Towing one machine generally means at least 3,500 pounds, and an ATV-UTV combo can encroach on 4,500 pounds, if not more. To be safe this meant looking for a vehicle with a tow rating of at least 5,000 pounds. Reliability was also a high priority, as we love going to remote places and can't abide a tow rig that might strand us there.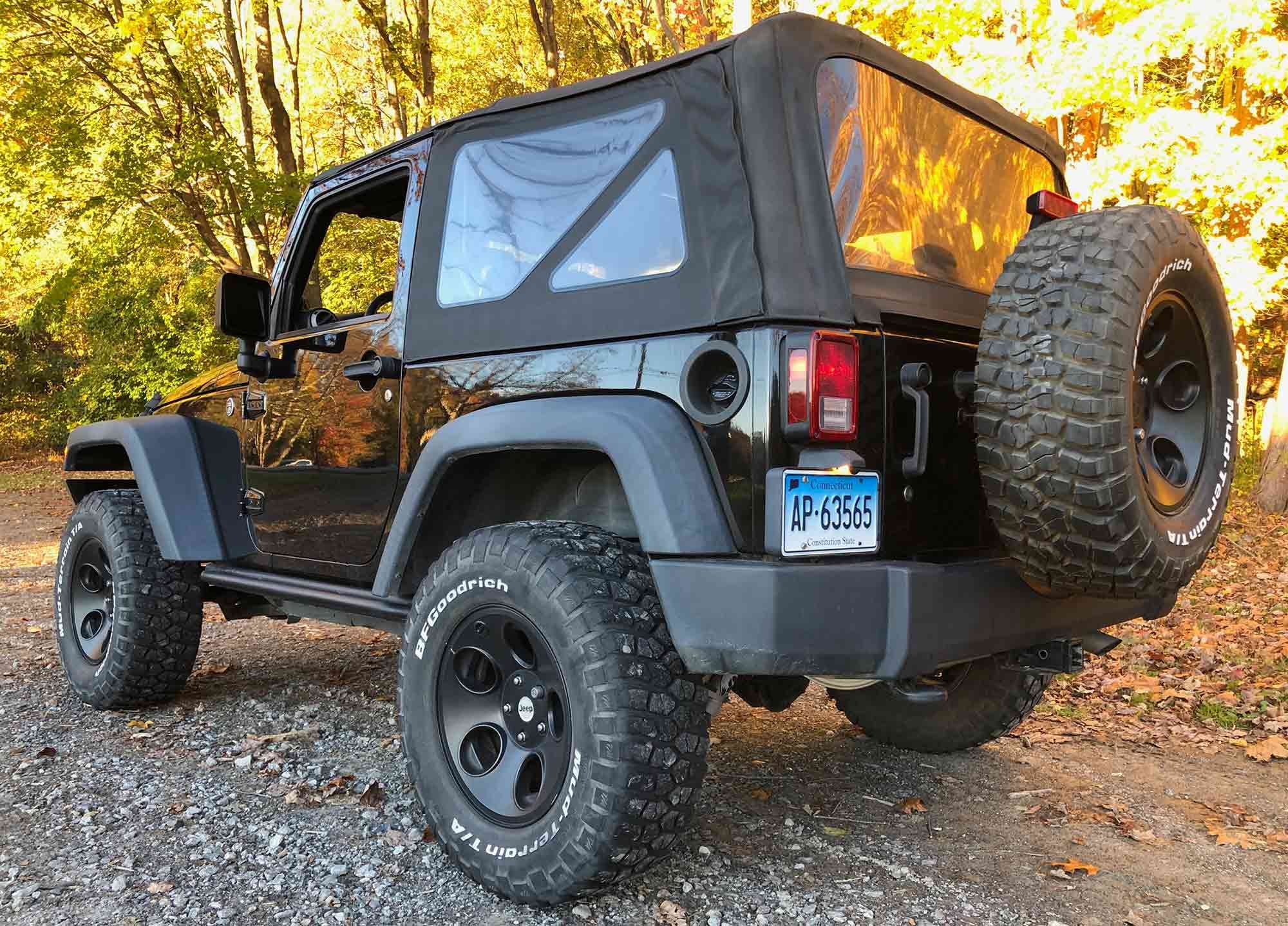 Although our Jeep had a hitch and was good to tow 2,000 pounds, it wasn't particularly happy in any towing situation. (Ross Ballot/)
Every vehicle purchase involves a list of wants. We wanted an SUV that isn't too big to handle city driving. True four-wheel drive with a proper low-range transfer case was nonnegotiable. Budget was a priority as well, which limited us to used or certified pre-owned.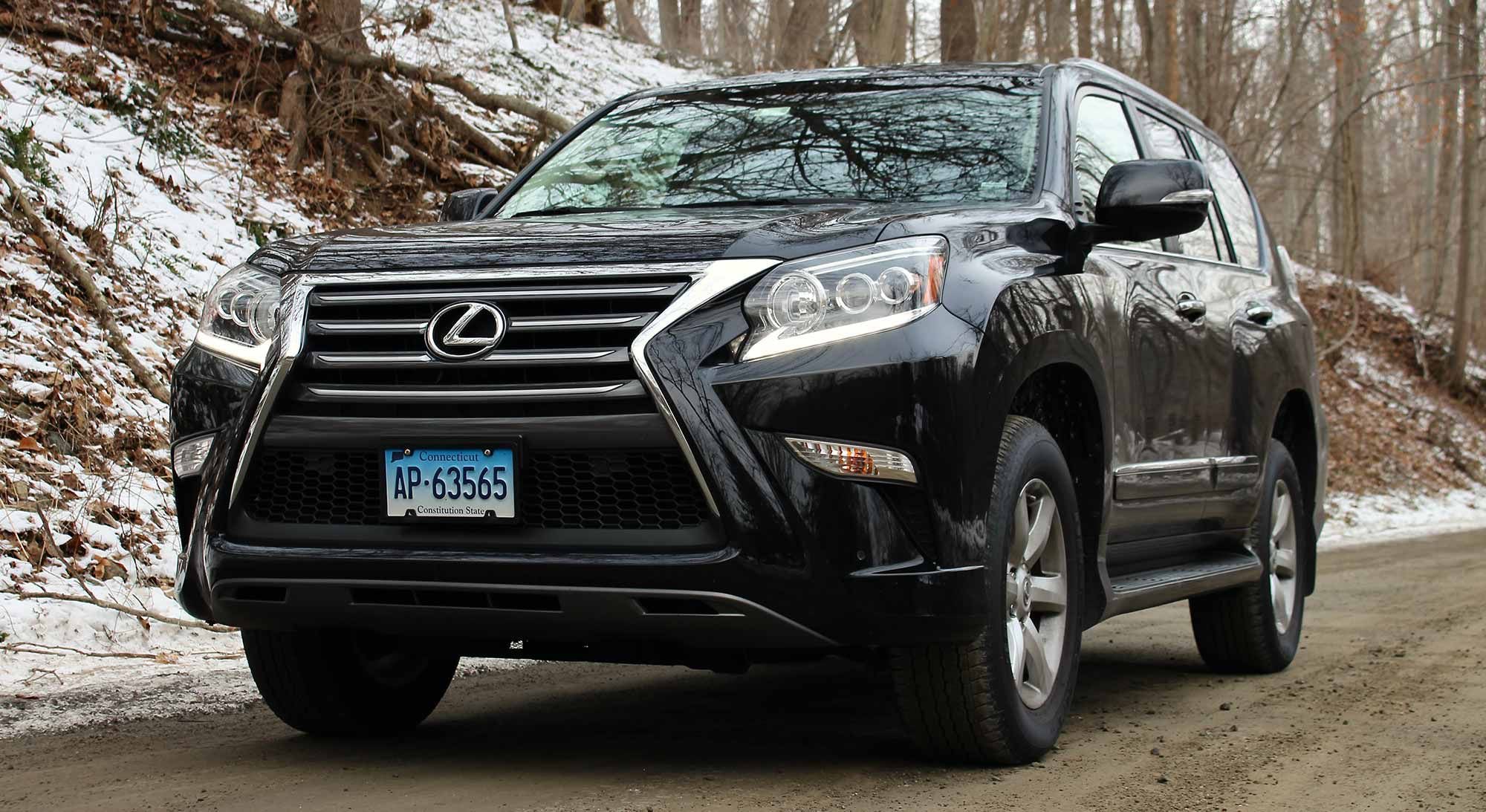 We looked to the stalwarts of the category and somehow found a Lexus. (Ross Ballot/)
The hunt led directly to the usual suspects: Jeep Grand Cherokee, Toyota 4Runner, Nissan Xterra, and on the bigger side, Toyota Sequoia, 100 Series Toyota Land Cruiser, and so on. None fit the bill quite right and we were en route to test-drive a used 2017 4Runner TRD Pro when it was sold just before we got to the dealership. But as luck would have it, a black 2018 Lexus GX 460 sat nearby. The Lexus had never really piqued my interest, partially from an aversion to the brand and partially because the 4Runner always did effectively the same deed while being less expensive. Until it wasn't. A hidden gem in the 4×4 world, the GX 460 hasn't been as badly affected by the recent used vehicle price inflation as has the 4Runner. Or, for whatever reason, this particular GX 460 hadn't.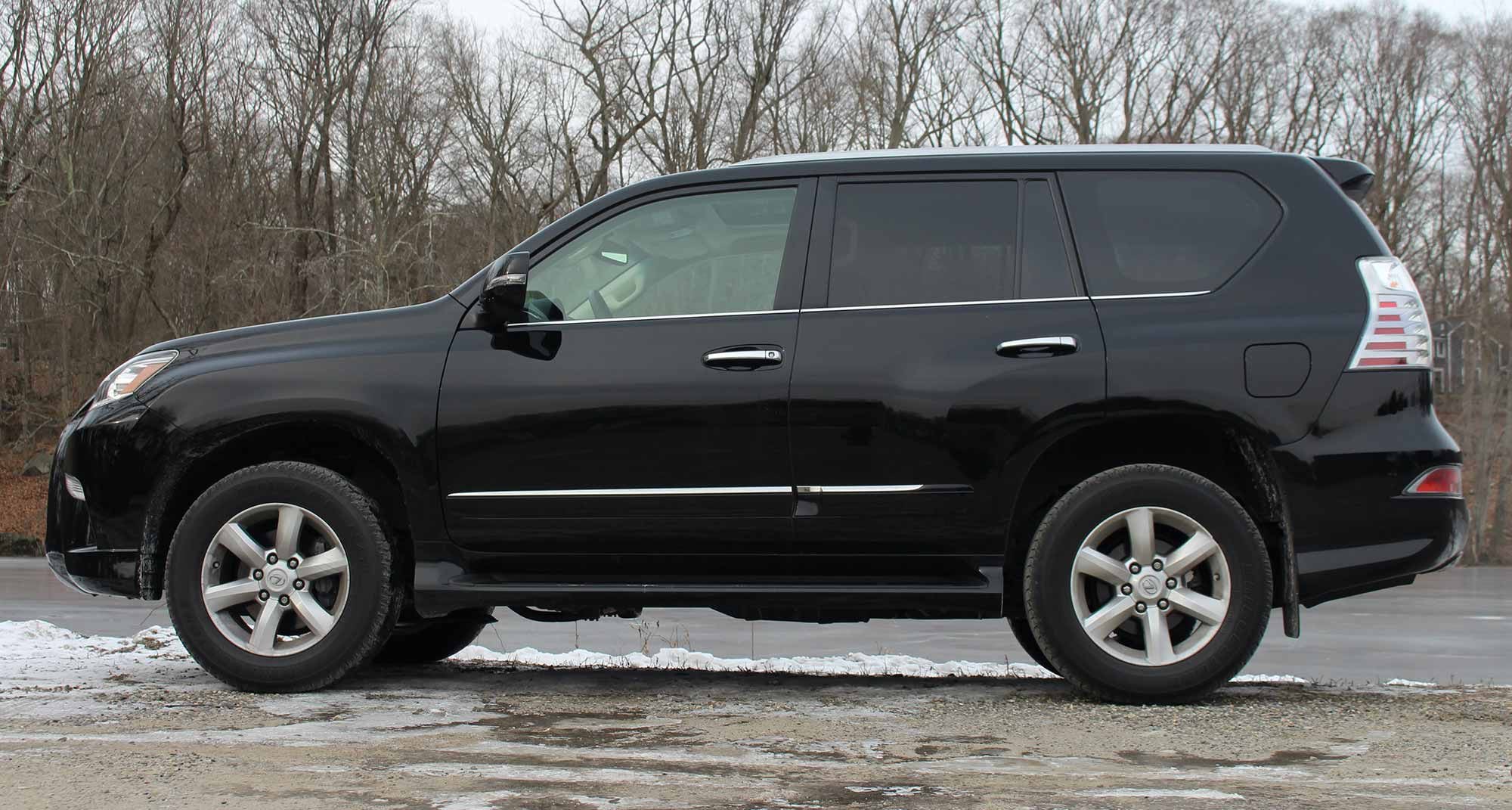 One test drive of this GX 460 changed everything when looking for a replacement for our Wrangler. (Ross Ballot/)
Sharing a platform with the fifth-generation Toyota 4Runner means the GX 460 is a known entity. America's Lexus GX 460 is sold around the world as the Toyota Land Cruiser Prado. It's a global vehicle with a wide fan base. That the GX 460 has been on sale since 2010 also means there has been plenty of time to work out the bugs, and the GX 460 recently won Consumer Reports' award for the Most Reliable Vehicle for 2021. Our 2018 model is nearly identical to the more recent models, which had us feeling good about driving it to remote relocations without worry.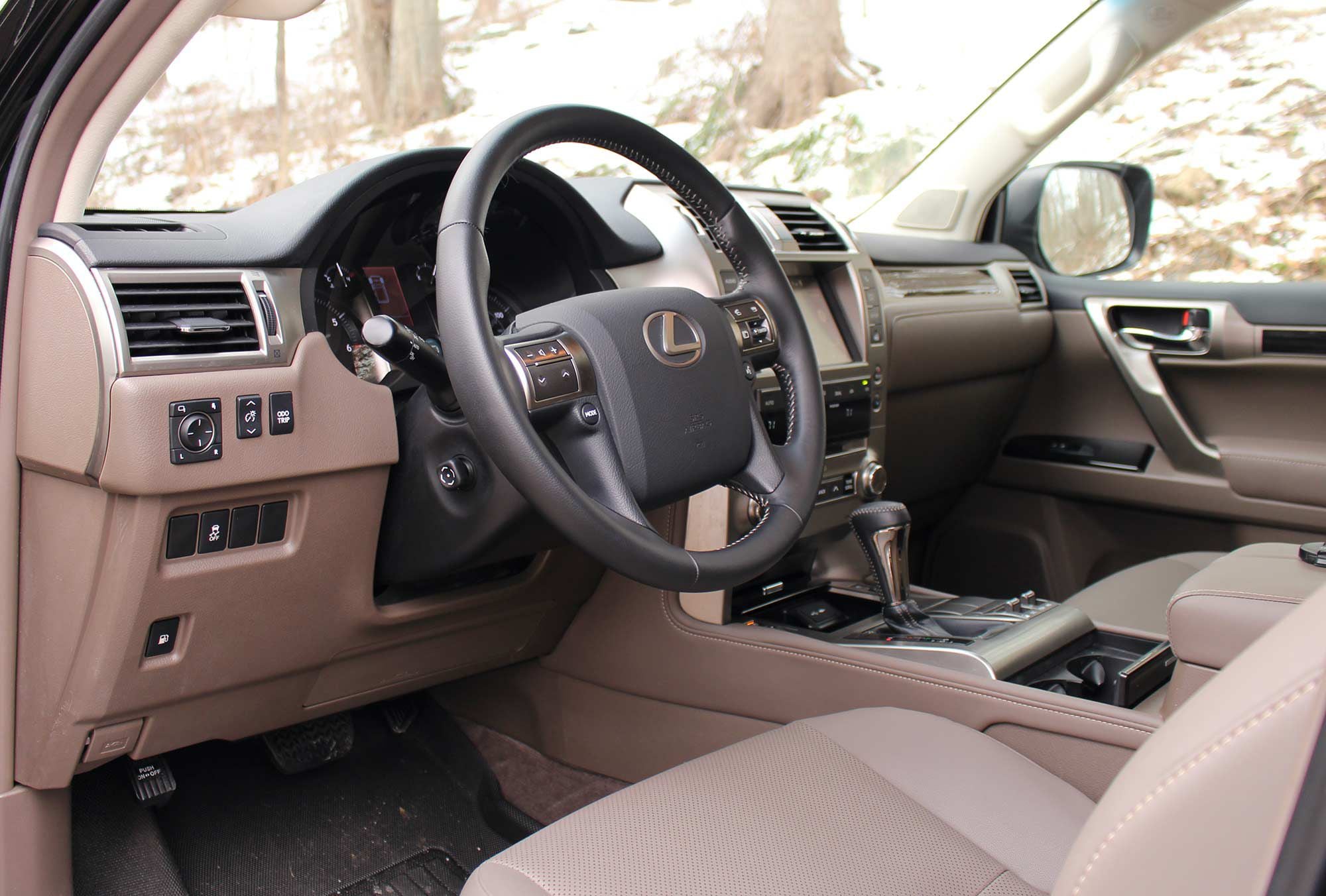 The inside looks fancy but is so similar to the 4Runner with which it shares a platform that parts like floor mats are interchangeable. (Ross Ballot/)
The GX 460′s tow rating is 6,500 pounds versus the 4Runner's 5,000. This should be more than sufficient for our purposes. We don't expect the GX to replace a true heavy-duty pickup like the Ram 3500 or Silverado 2500 HD we use for heavy pulling, but it should handle most of what we throw at it with ease. That includes some off-roading and daily-driver duty.
With a sweetheart of a 4.6L V-8 and smooth-shifting six-speed transmission, along with Toyota's excellent Kinetic Dynamic Suspension System (KDSS) for improved ride quality, the GX is a pleasure to drive. After some further shopping, we realized the GX 460 from the test drive was cheaper than 4Runners with comparable mileage and options and cheaper than any in the country with similar mileage and at a similar age, and the black 2018 GX 460 was soon in our driveway.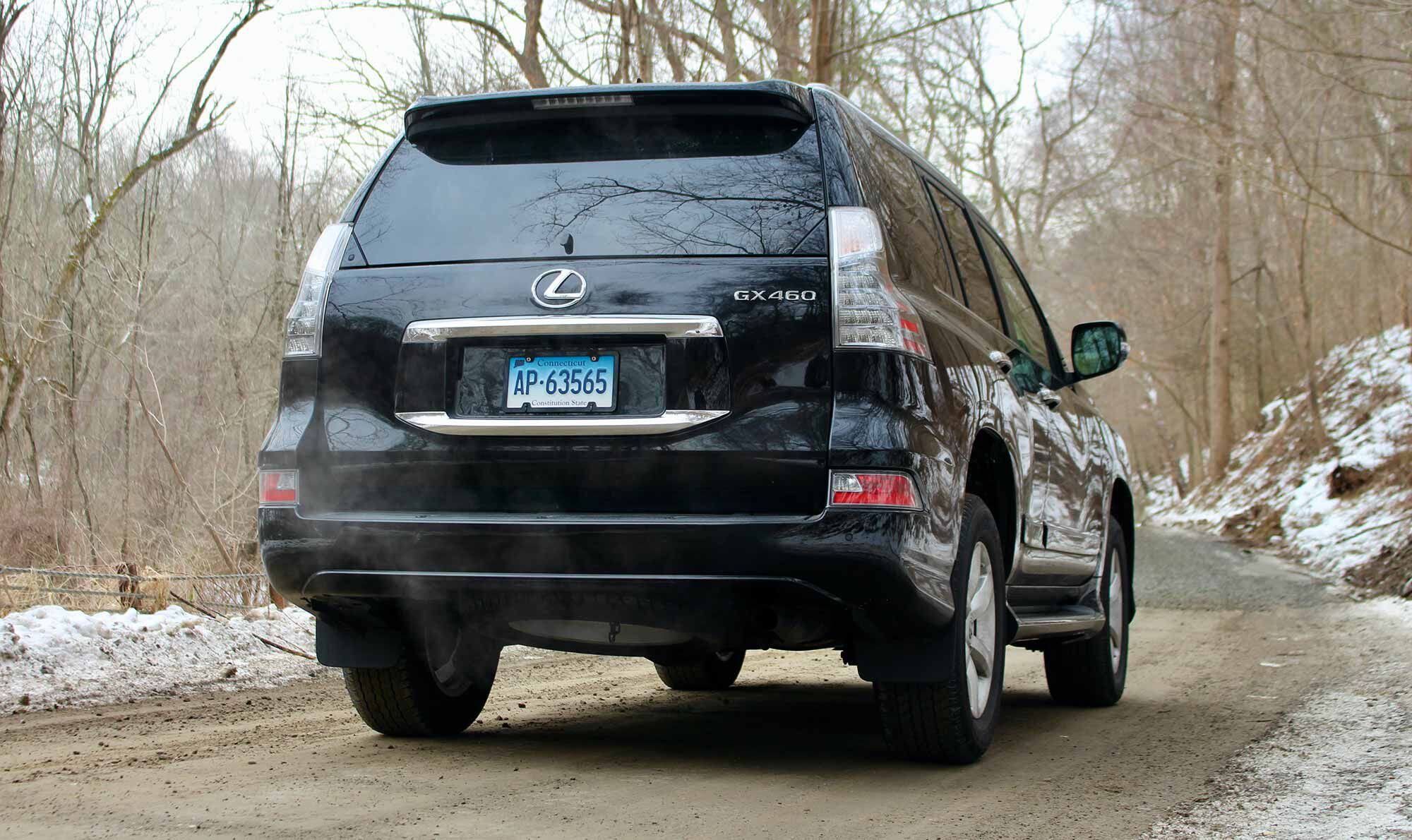 The GX 460 is capable of towing 6,500 pounds. It has a factory hookup for trailer electric, but ours didn't come with a hitch. More on that in the near future. (Ross Ballot/)
On top of all of that, the GX 460 should be a seamless integration into our ATV and UTV hobbies. Getting to the trailhead can be a long trek, and riding in luxury only makes the time spent getting there more tolerable and relaxing. In turn, it means more energy to spend on the trails.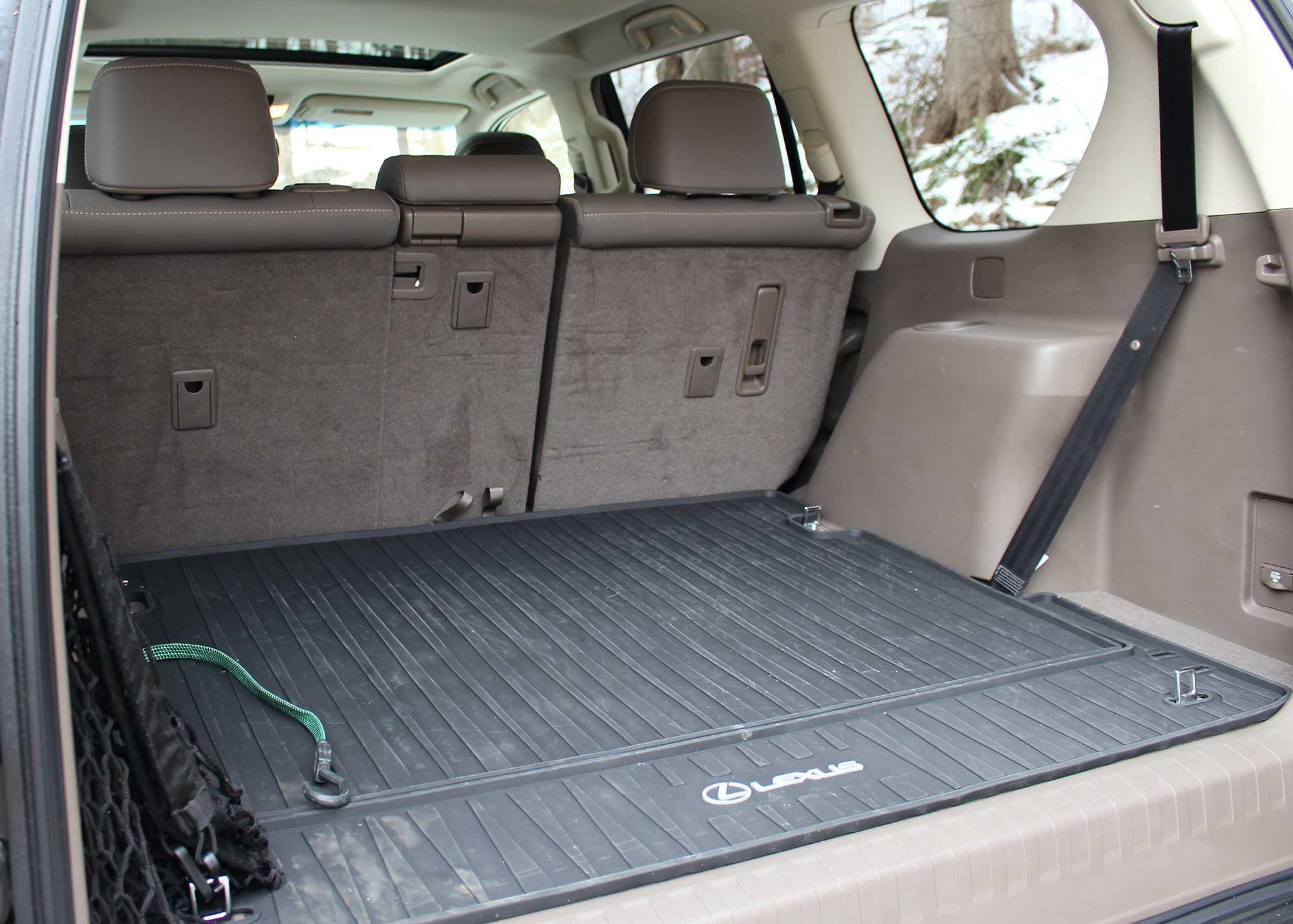 There's ample space behind the GX 460's second row to fit our usual assortment of riding gear, recovery equipment, and the parts and tools we carry with us. (Ross Ballot/)
The GX 460′s trunk area has 46.7 cubic feet of space with the third row folded, more than enough for the usual gear we bring with us on adventures. For our use, a vehicle has to be able to do the boring stuff as well as it does the exciting stuff. The GX is only 1 inch longer than a 4Runner, which means it slots easily into daily life. Jumping from mundane tasks to weekend adventures with ease sweetens the deal.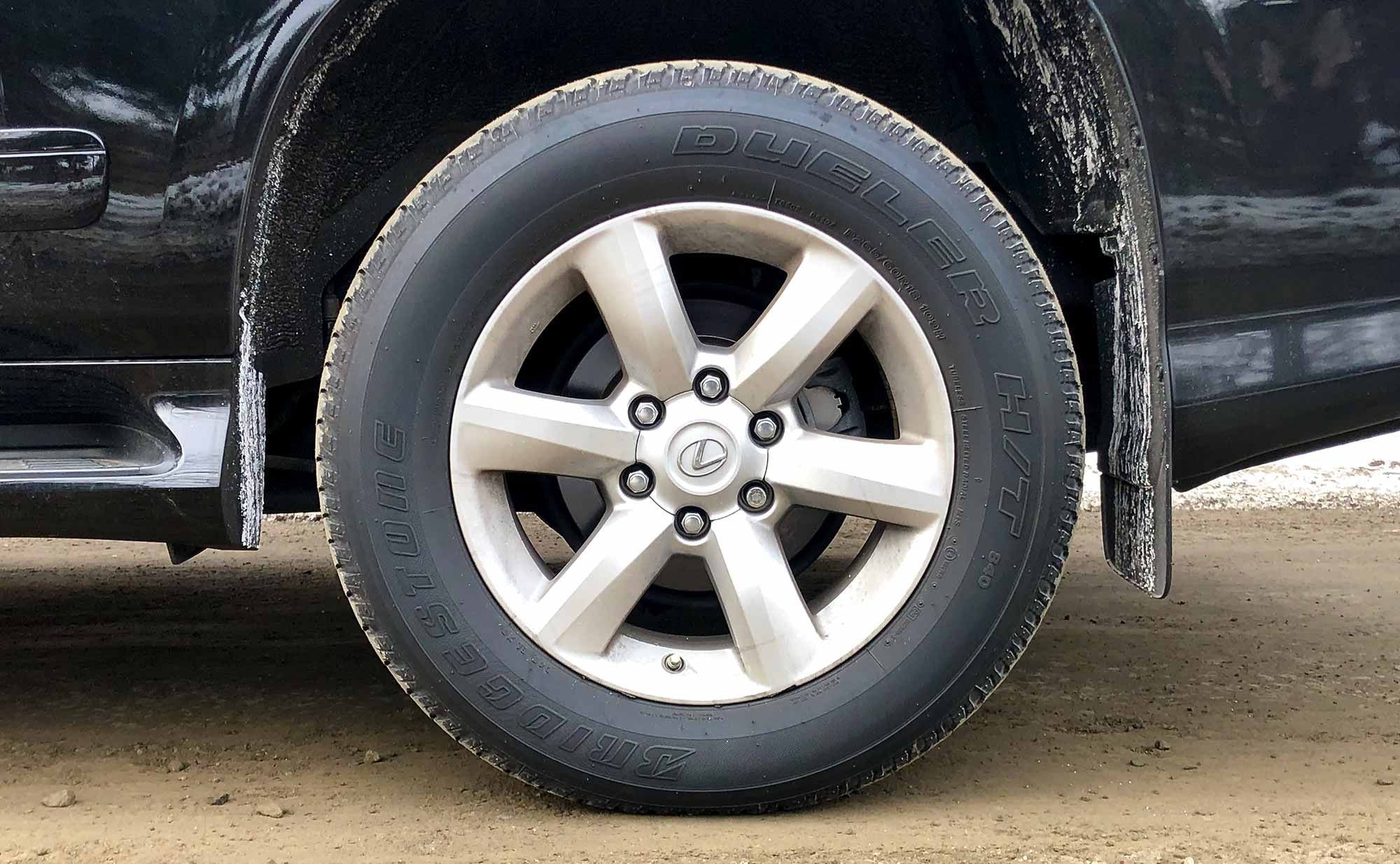 The stock 18-inch wheels are attractive but 17-inch will suit our purposes better, as will a set of all-terrain tires. More on this in the near future. (Ross Ballot/)
We're kicking off a GX 460 build project soon with partners including Toyo, Ironman 4×4, Warn, Motegi, and Gorilla via Wheel Pros, Midland Radio, and The Custom Shop. Stay tuned for an update in the near future and for more on how we are going to prep it for towing duty. Let the fun begin.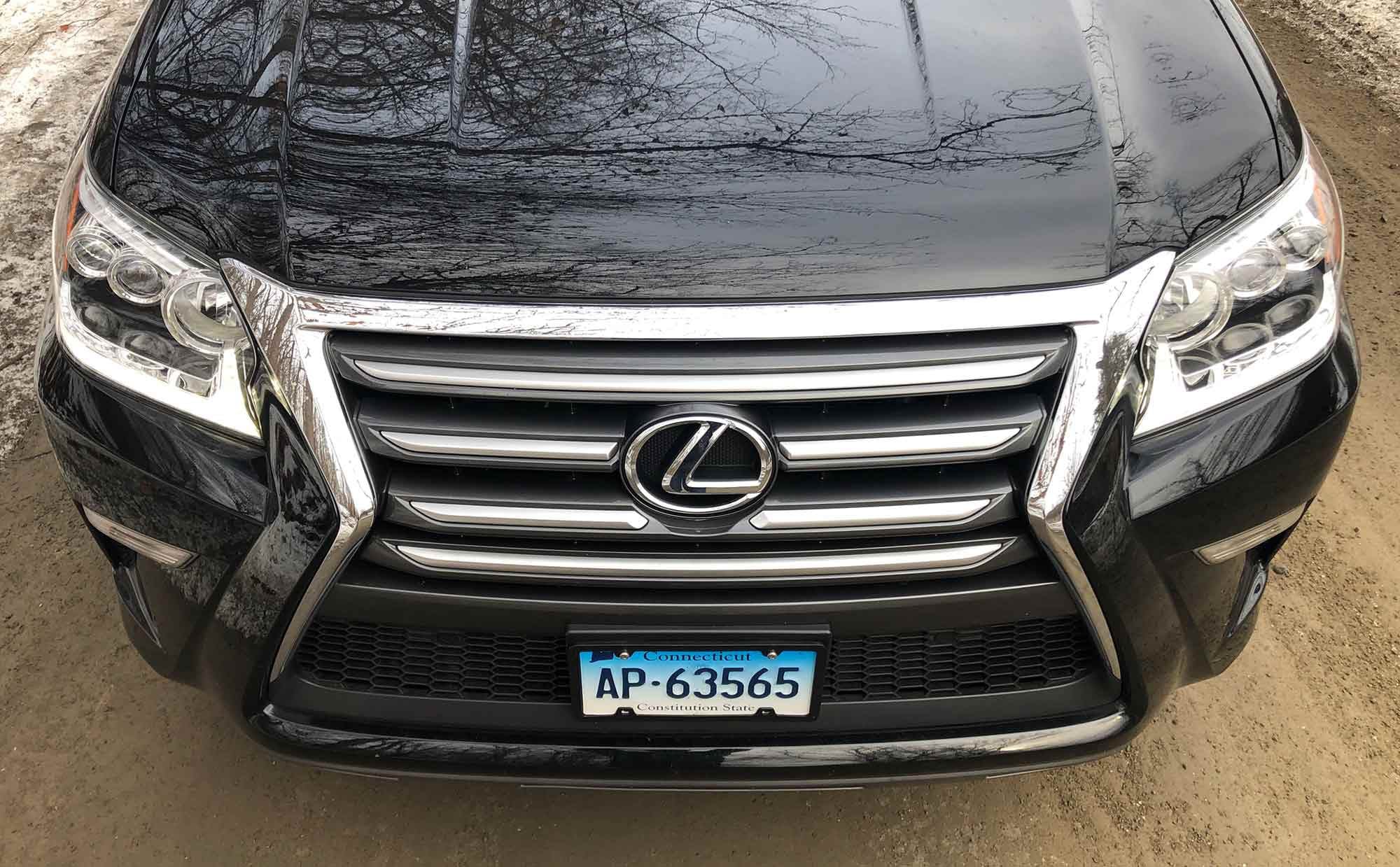 The Lexus GX 460 is a Toyota 4Runner in a suit and with both V-8 power and more towing capacity than its 'Yota counterpart. We love it. (Ross Ballot/)