Durhamtown Off Road Park was a premier East Coast riding destination, until it suddenly shuttered last week, sending shock waves through the powersports world. (Kevan Ray/)
A week after Durhamtown Off Road Park suddenly closed its doors, its owners and representatives are still mum on what specifically led to the park's demise. But news reports and court documents show that in 2019 the park lost a $15 million lawsuit brought by a motocross rider who was severely injured there in a 2014 race. In June, plaintiffs in that lawsuit sought nearly $2.8 million in garnishments from the park's bank, court records show.
Garnishment is a legal process that allows seizure of assets or money from someone in order to settle a debt, according to Cornell Law School.
There is no mention on the park's Facebook page that the closure is related to the suit or garnishment proceedings.
According to Greene County, Georgia, court records, the park initially filed a motion to dismiss the garnishment, but withdrew that motion later in the summer. It is unclear where exactly the garnishment stands. Martin Fierman, the park's lawyer, did not respond to questions about whether the closure was related to the suit or garnishment proceedings.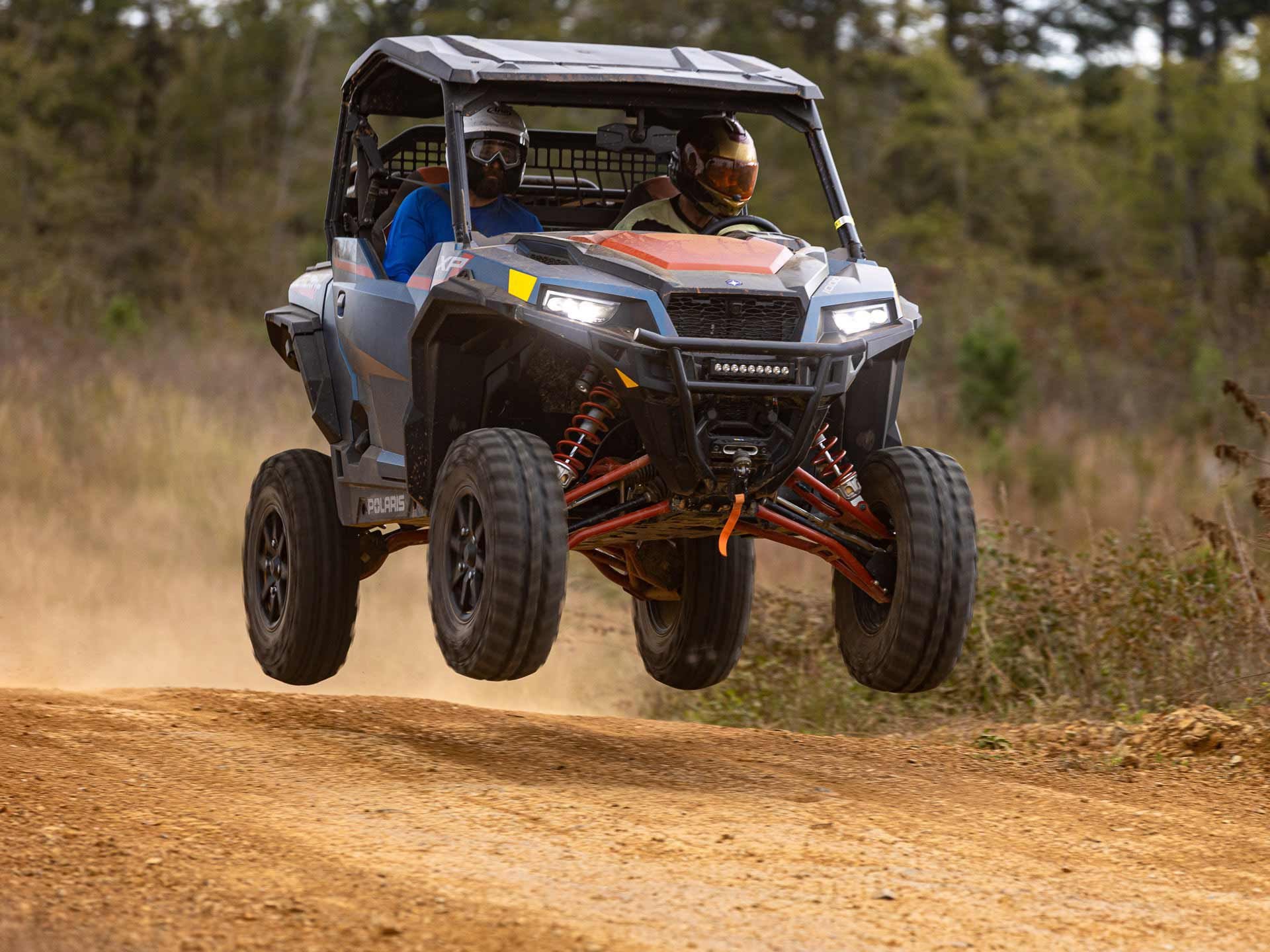 Durhamtown was a rare spot on the East Coast where you could really test the limits of a machine on wide-open tracks and flowing trails. (Kevan Ray/)
An email and phone calls to park staff last week went unanswered, and the park's voicemail was full. Park owner Mike McCommons in a text message to the Athens (Georgia) Banner-Herald declined to comment, according to a story on the paper's website.
Park staff announced on Facebook on Monday that the pro shop would be open to sell off inventory from 9 a.m. to 3 p.m. Thursday through Monday, and that an online store has been set up to sell T-shirts, hats, hoodies, and other merchandise. In a post on Thursday, McCommons thanked the hundreds of commenters who took to social media to support Durhamtown, but said he would not endorse any fundraisers.
Speculation on Facebook about the park's closure ranged from the lawsuit to zoning regulation changes. The property appears to fall under Greene County's agriculture, forestry, fishing, and hunting zoning, according to a future land use plan.
The more than 6,000-acre property opened in 1991, and was a premier destination for powersports enthusiasts on the East Coast. According to its website, the park contained more than 150 miles of trail, and had multiple motocross, ATV, and UTV tracks. We visited the vast park in October, finding fast, flowing trails and closed-course circuits. Durhamtown was a rare find on the East Coast, one of few places with enough space to test a machine's top speed and handling limits.
It's unclear what the future holds for the massive park, but there are rumors and speculation on social media that the business will be sold and reopen under a different name. We'll keep our eyes and ears open and keep you posted.
Want to stay up to date on the latest UTV Driver news and reviews? Sign up for our newsletter!