We found this YouTuber's homemade trailer build and thought it was pretty amazing. Not only did he research, plan, procure, and build this gooseneck trailer at home, he also recorded the entire thing so the world could follow along.
The trailer is made from a full steel beam frame with a torque tube, deep beavertail rear end, and gooseneck hitch mount. It is 20 feet long and has a number of premium add-ons, such as hydraulic jacks, a winch, a toolbox, and a solar battery charger. Waldo built his trailer exactly the way he wanted it. The idea was based on a budget trailer at a local dealer that was missing some premium parts he desired. With his welder and a little know-how, Waldo managed to make his own, complete with premium features, for less than the budget trailer.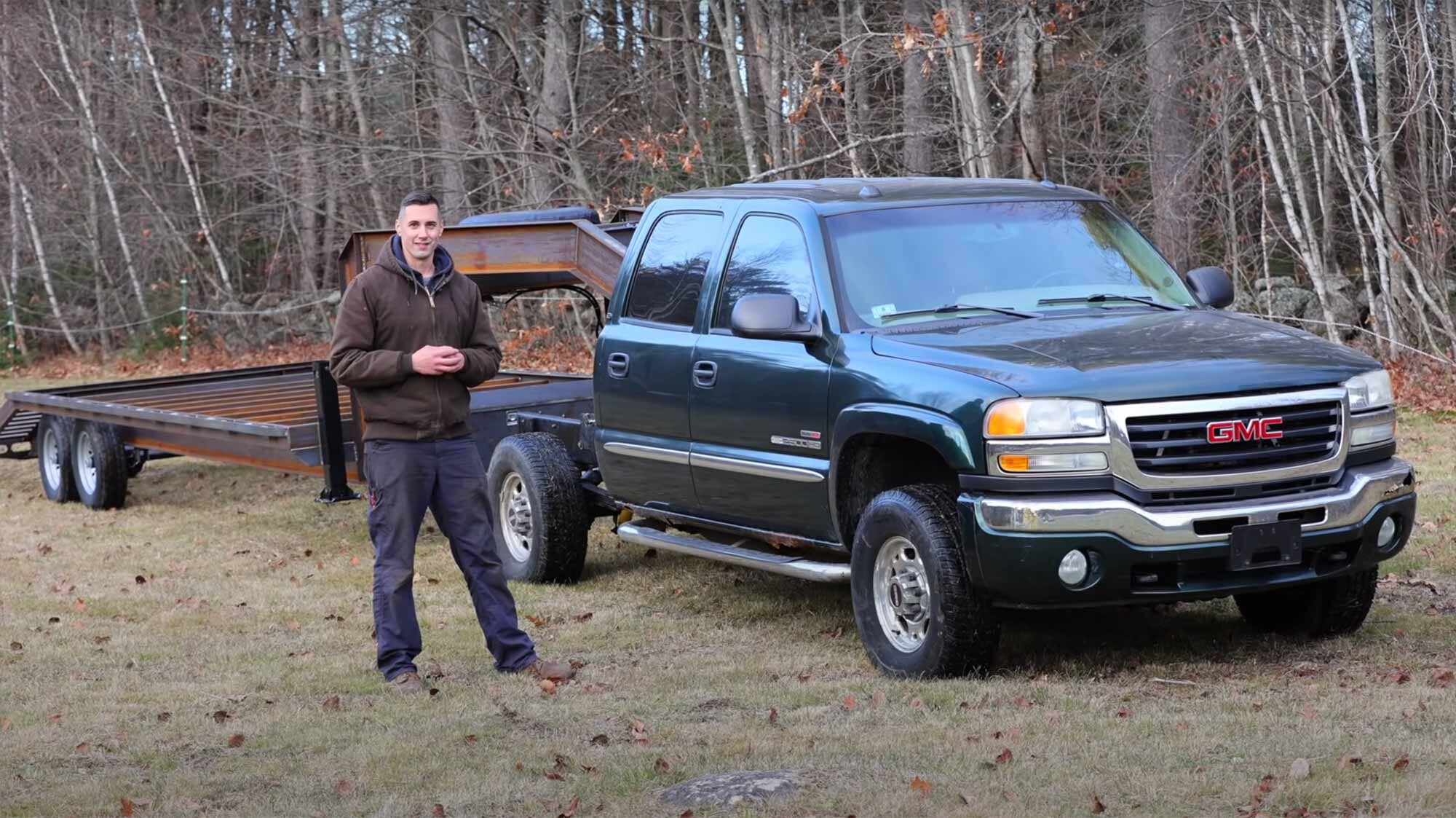 The latest video shows the trailer in near final form being tugged around by his new four-wheel-drive project truck dubbed Brandon. (Waldo's World/)
You may be asking why would anyone build their own trailer when it's not DOT approved and doesn't have a GVWR placard? "It's fun, you can build it exactly the way you want it, you can improve your [DIY] skills, and you can even save some money in the process," Waldo explained.
As the trades continue to dry up, it's rad to see someone showing off their expertise in a skillful, safe, and useful way. The first two parts of the build series are currently live on Waldo's World YouTube with more to come. Waldo has a full build list in the description of each video if anyone is interested.
It remains to be seen how he goes about getting the trailer certified by DOT and what the first toy he'll tug home is, but you can bet we'll be crossing our fingers it's a nice UTV project.
Want to stay up to date on the latest UTV Driver news and reviews? Sign up for our weekly newsletter!