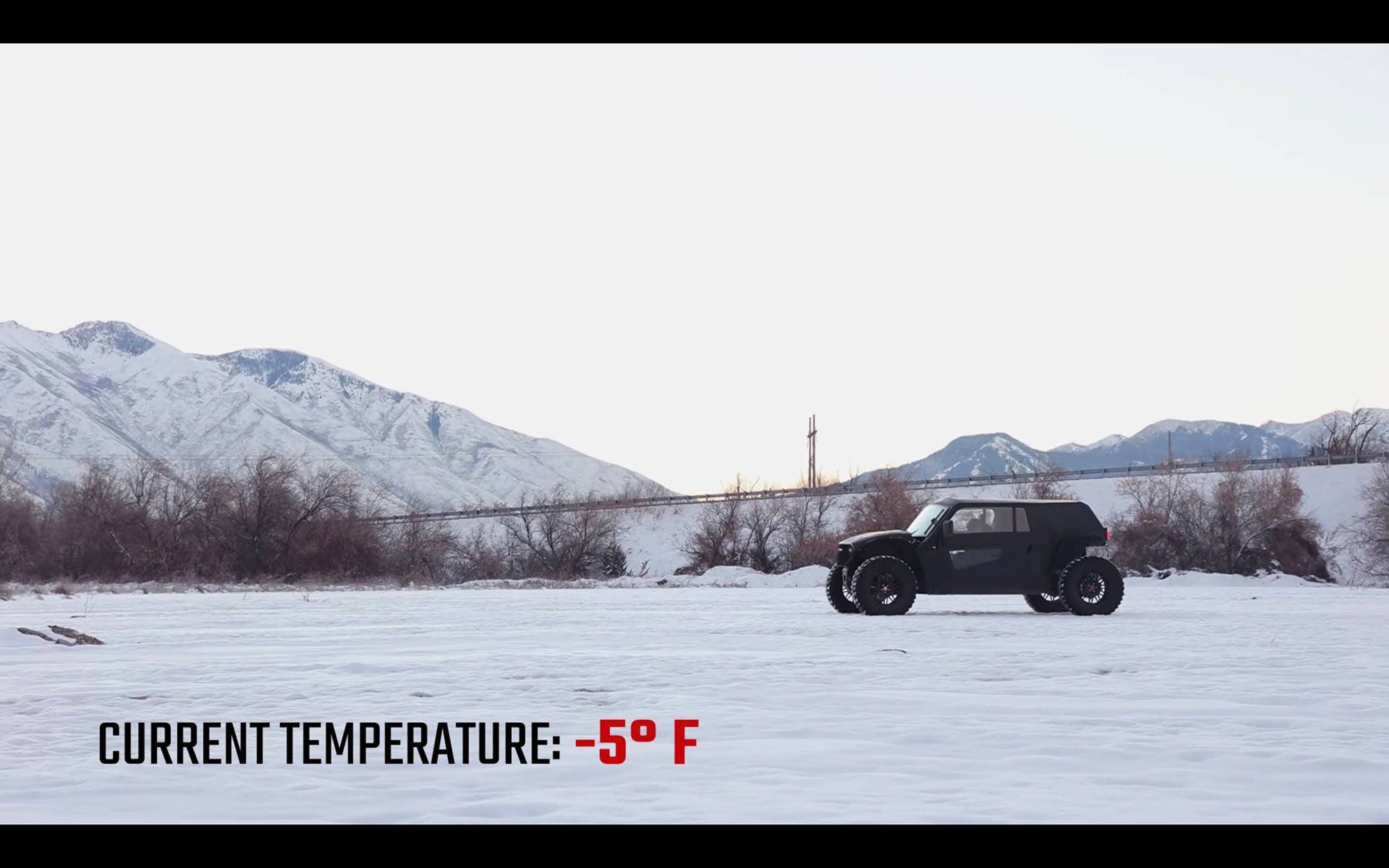 Frigid temperatures or not, the Vanderhall Brawley is ready to play. (Vanderhall/)
The upcoming Vanderhall Brawley electric UTV sports some absolutely insane on-paper specs. The company is promising more than 400 hp, 200-plus miles of range, and 22 inches of suspension travel. But as with any electrics, questions linger about its true range, and how it will handle inclement weather.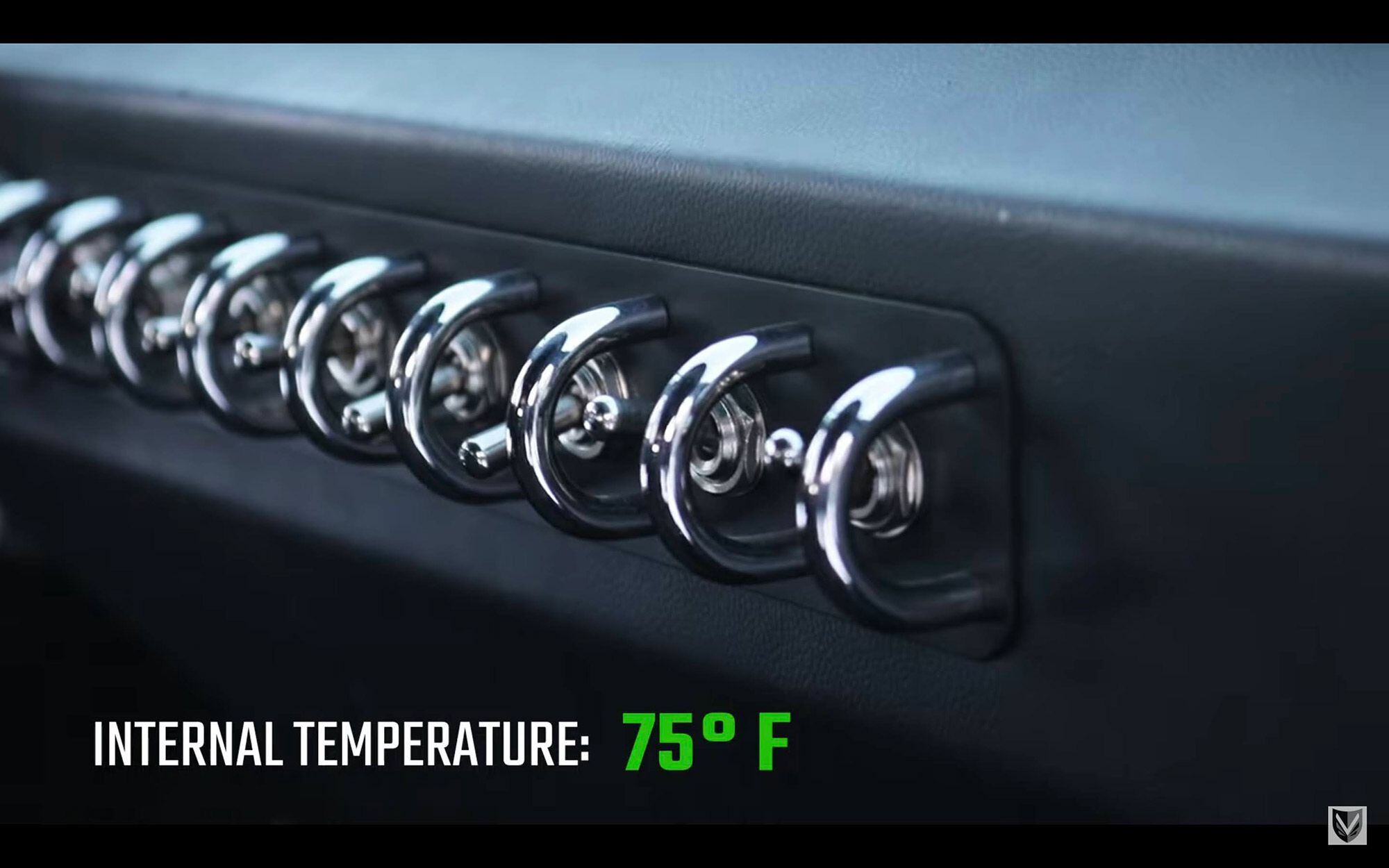 Thanks to a fully enclosed and heated cabin, the all-electric Vanderhall Brawley shows it's more than just a novel concept. (Vanderhall/)
If this clip is to be believed, prospective owners have nothing to worry about. Vanderhall claims this clip was shot on a balmy -5-degree day. In the Brawley's fully enclosed cab, though, things are a much more reasonable 75 degrees. Not only that, but the Brawley absolutely shrugs off the frigid winter day, ripping through snowbanks and frozen mud without flinching.
Related: Vanderhall Plans 300 HP Navarro Electric Side-by-Side for 2022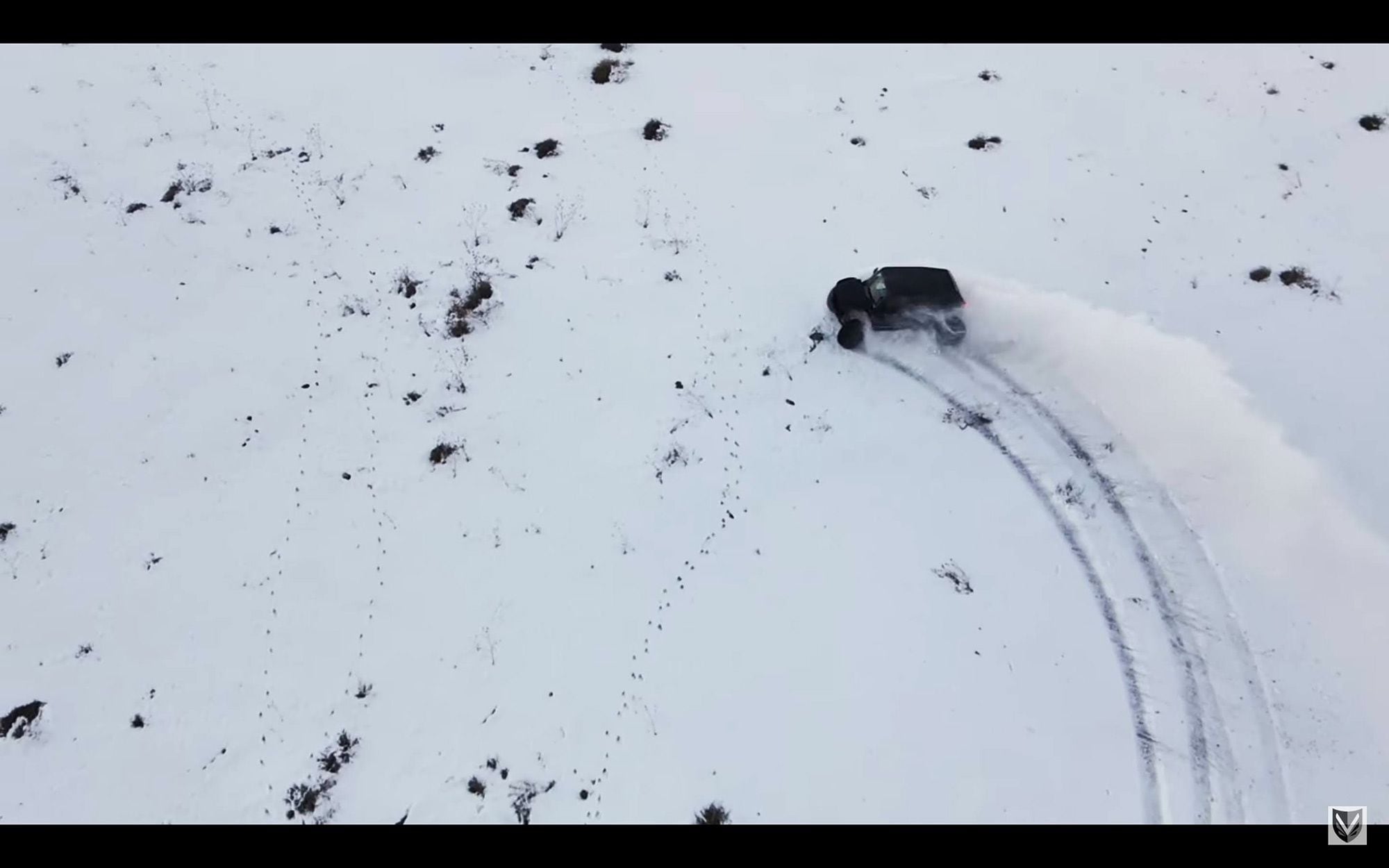 With a claimed 400 hp from the electric drivetrain, the Brawley drifts like an absolute champion. (Vanderhall/)
This is but a short look at a Brawley in the wild, and without a longer video that verifies mileage and time, there's no way to know its true range. But by all appearances, the Brawley will be the real deal when it debuts. Preorders are already open for the Vanderhall Brawley, which starts at $34,950 before taxes and destination.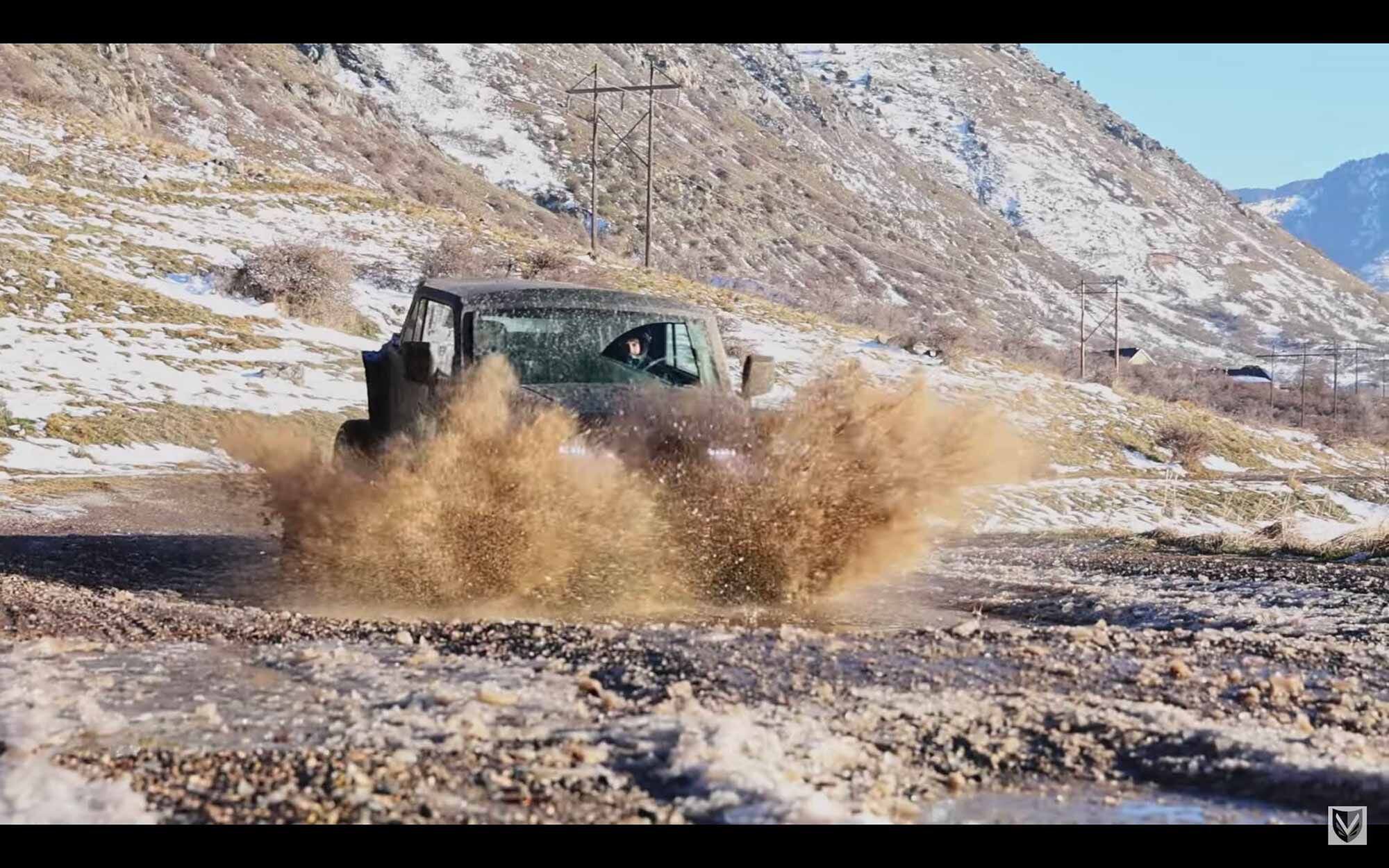 We can't wait to get our hands on one. (Vanderhall/)
That's anything but affordable, but when you consider the tech that goes into electric machines and that this one sports a heated and cooled cab right out of the box, it starts to look like more of a value proposition.
Want to stay up to date on the latest UTV Driver news and reviews? Sign up for our weekly newsletter!