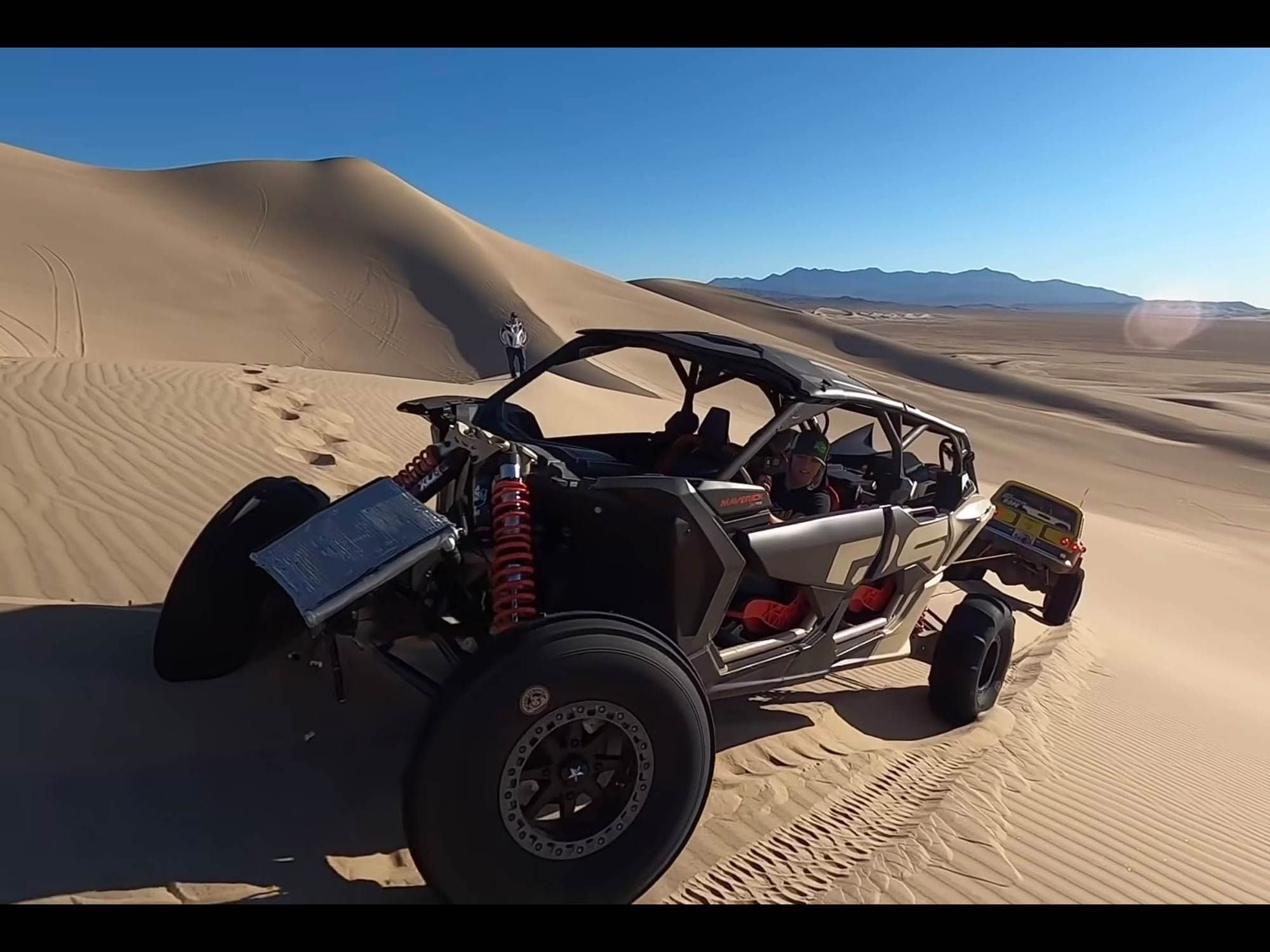 Matt's Off-Road Recovery ended up in the Dumont sand dunes this week on a long rescue of a very broken Can-Am. (Matt's Off-Road Recovery/)
Matt's Off-Road Recovery is as busy as ever, and this week another UTV driver ended up in the call list after a mishap befell their Can-Am X3 at Dumont Dunes in California. There's no description of what happened to the afflicted rig, but it looks like it was deep in the dunes, and with a torched front suspension, it wasn't going anywhere.
Related: Lifted Corvair Rescues Maverick X3 Max Turbo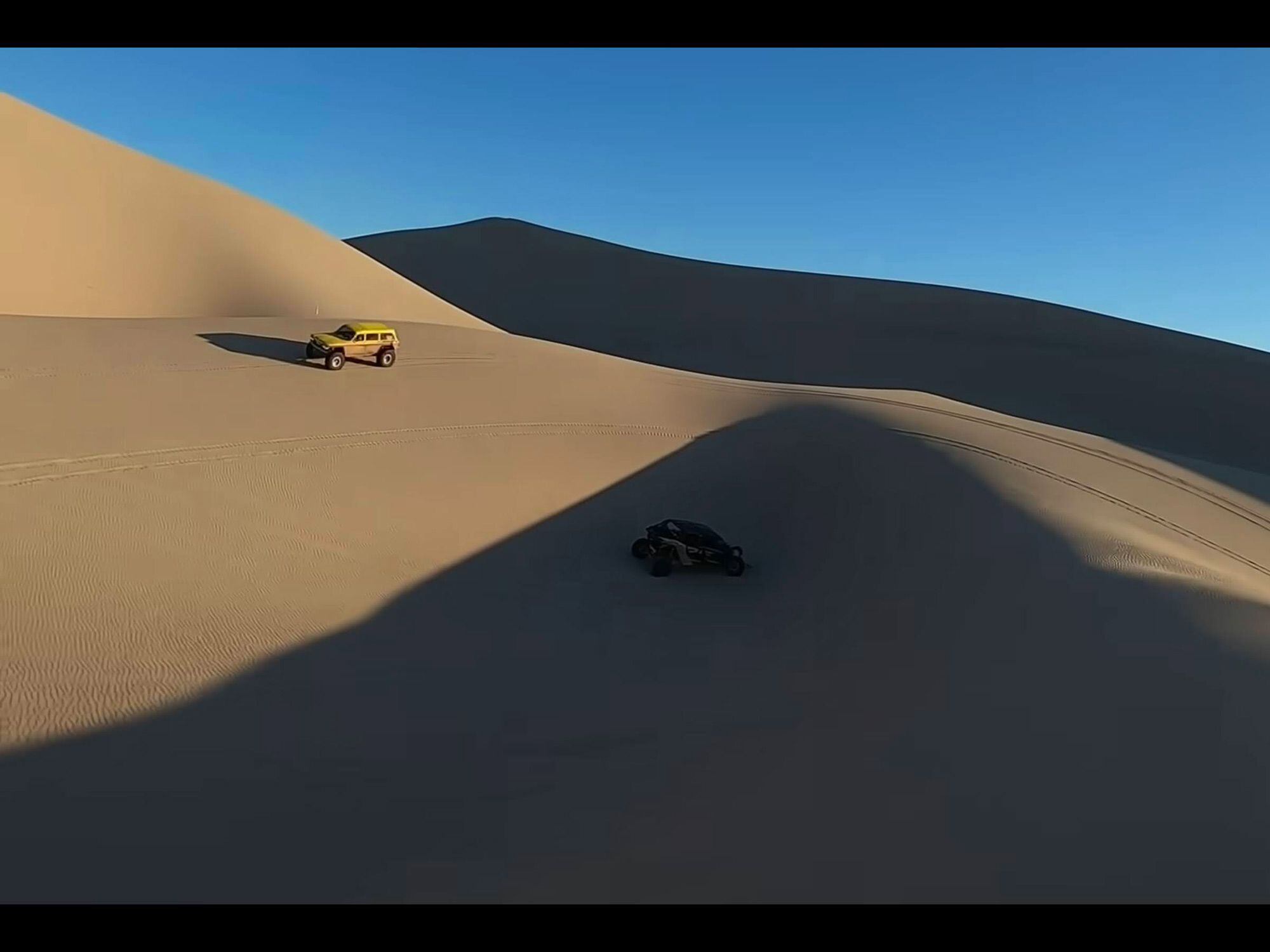 There are uglier places to get stuck. (Matt's Off-Road Recovery/)
Matt and his helpers head out there with their rad off-road Corvair and a four-wheeler to pull the busted Can-Am to safety. Even with a dedicated off-road recovery machine like the Corvair, getting the Can-Am pulled out took a Herculean effort thanks to the deep sand providing precious little grip.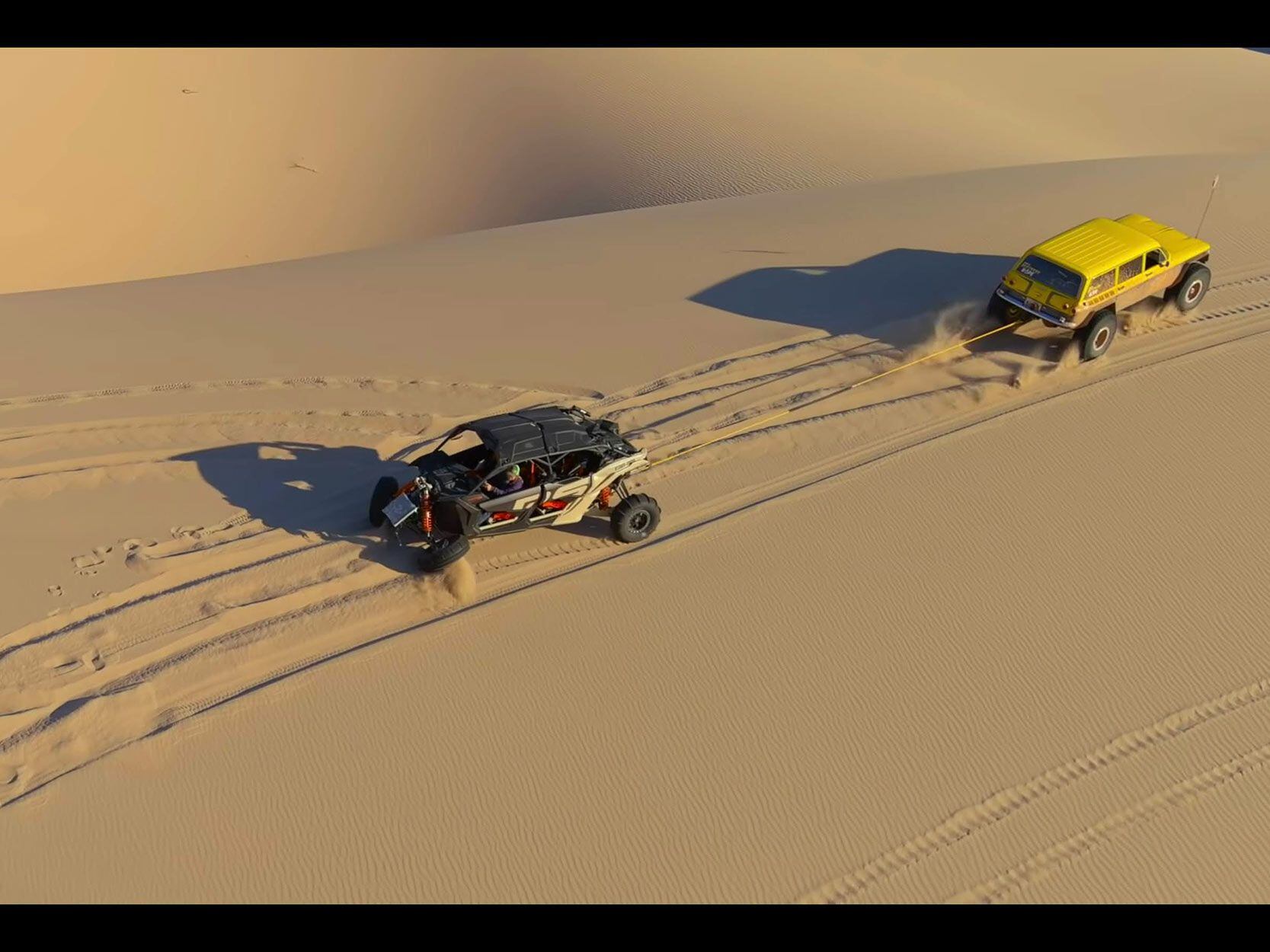 This is the last thing Chevrolet had in mind when it launched the Corvair. (Matt's Off-Road Recovery/)
These videos are always good for a bit of Schadenfreude and to marvel at Matt's equipment and skill, but in any event, there's a lesson here. Always have a plan to get back to the truck, a first-aid kit, and a means of communications. If you're out in the dunes, take a buddy with you so if one rig goes down, you're not in for a long and dangerous hike. These guys obviously had their wits and gear in order and got a solid rescue out of it. But it always pays to take fun seriously.
Related: Matt's Off-Road Recovery Rescues KRX
Want to stay up to date on the latest UTV Driver news and reviews? Sign up for our newsletter!