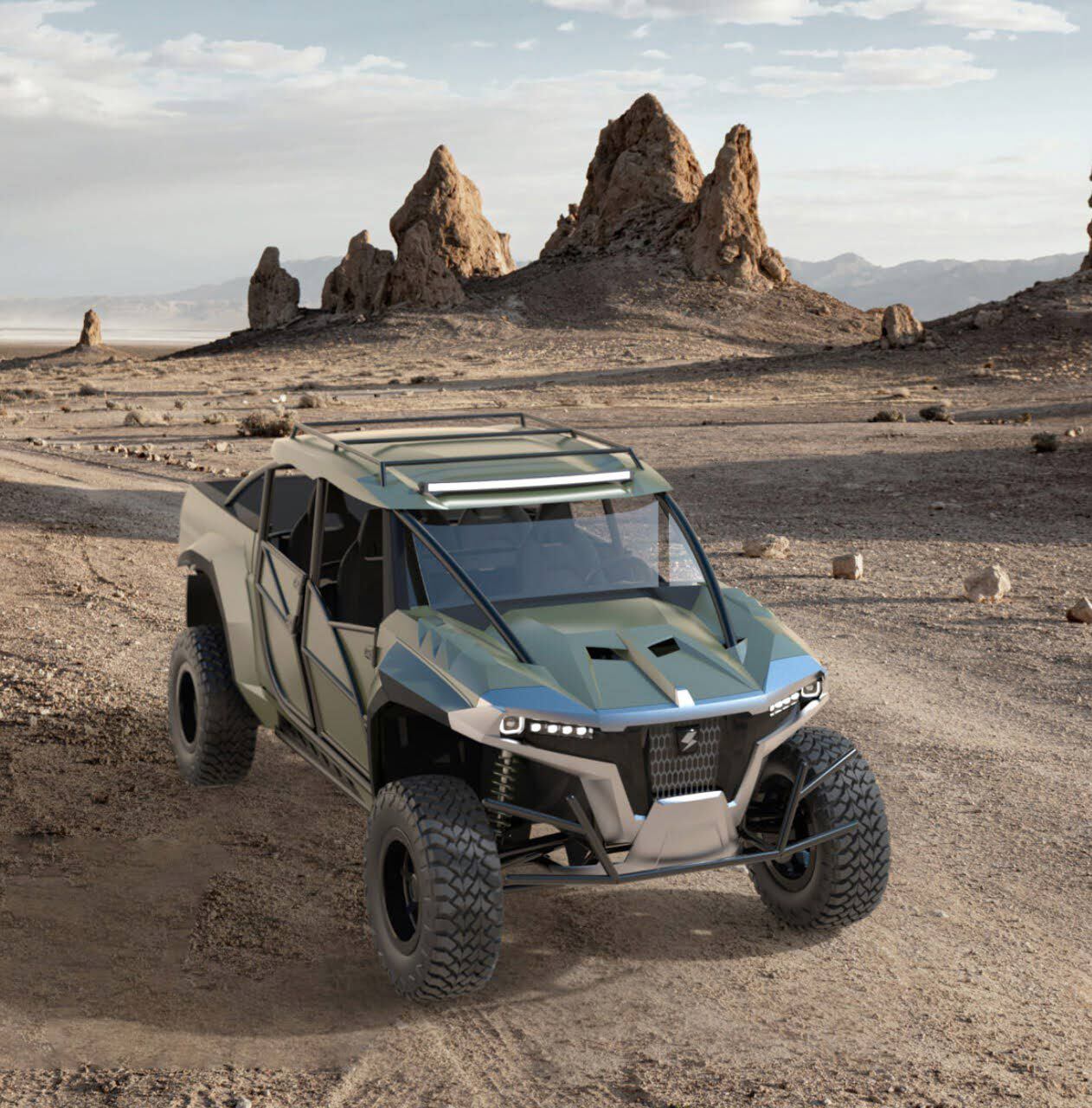 The Volcon Beast is slated to launch in 2023 with 160kW of power and a 77-inch track width. (Volcon/)
Electric powersports startup Volcon has huge plans for 2022, recently showing designs for a 77-inch-wide rec-sport UTV called the Beast. The name is apt—this thing looks more like a Rivian electric truck or a Ram TRX than a side-by-side. And, in some ways, the Beast is bigger than OEM out-of-the-box desert racers. A Ford Raptor's track is just 74 inches wide at its widest point.
Volcon claims the Beast will do 70 mph, be able to cover 150 miles on a charge, and get shove from two electric motors combining for 160kW of power. The company says the rig will be available in two- and four-wheel-drive configurations, but is mum on drivetrain details past that. It also says the drivetrain is water-resistant, so at least some fording and mud are in the cards.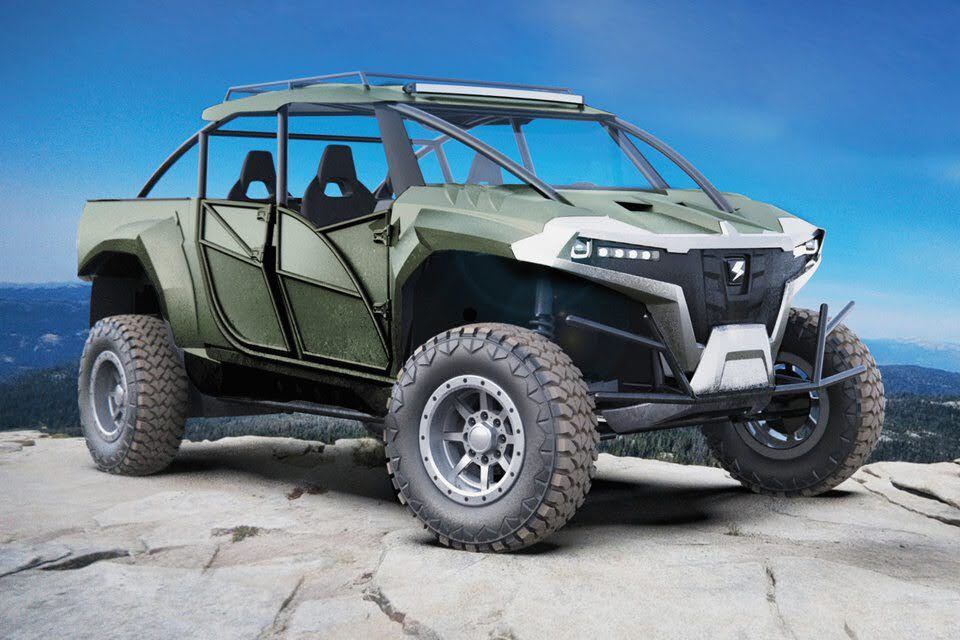 Volcon claims a 150-mile range, top speed of 70 mph, and a water-resistant drivetrain. (Volcon/)
Battery power will come in two flavors: 46 kWh or 92 kWh, with the more powerful option giving the full 150-mile range.
Volcon is also apparently planning a smaller UTV called the Stag, which rides on a 120-inch wheelbase and a more UTV-like 64-inch track width. The Stag will have three battery power options: 23 kWh, 46 kWh, or 92 kWh. Volcon claims 80kW for the Stag, and the same 150-mile range.
The Beast is aimed at a production date sometime in 2023, but the Stag is supposed to be available sometime next year, all being well. No word yet on specific dates or pricing, but if these things turn out to be more than just vaporware, they're an exciting addition to a growing market segment of premium electric UTVs.
Want to stay up to date on the latest UTV Driver news and reviews? Sign up for our newsletter!