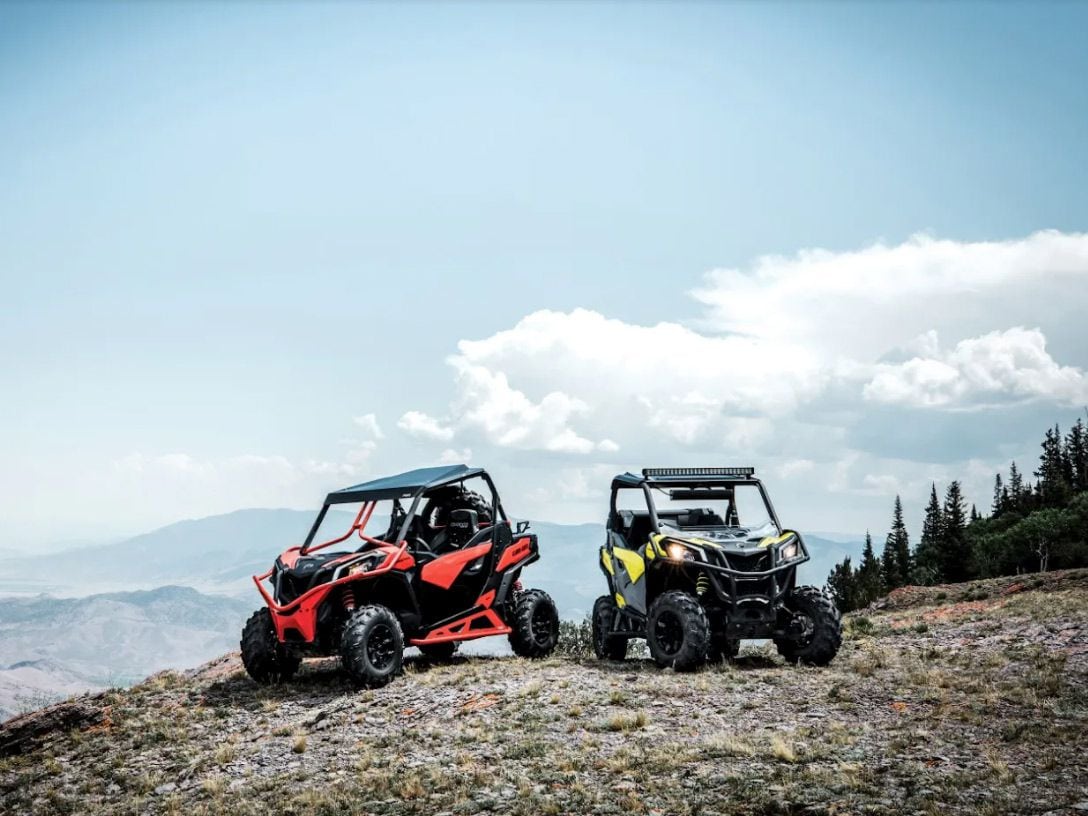 Can-Am's Maverick Trail is one of the narrowest UTVs on sale for 2022. (Can-Am/)
While a trailer is more or less the universal conveyance for side-by-sides, not everyone has room for one or inclination to use one. If you're anti-trailer, though, there's an assortment of UTVs that fit in the bed of a full-size pickup truck. Here's UTV Driver's list of side-by-sides you can load into the back of a traditional full-size box. Note that most of the vehicles listed will require keeping the rear tires on the tailgate, so consult your owner's manual before loading your UTV into your pickup.
Related: Cheapest Utility Side-by-Sides for 2022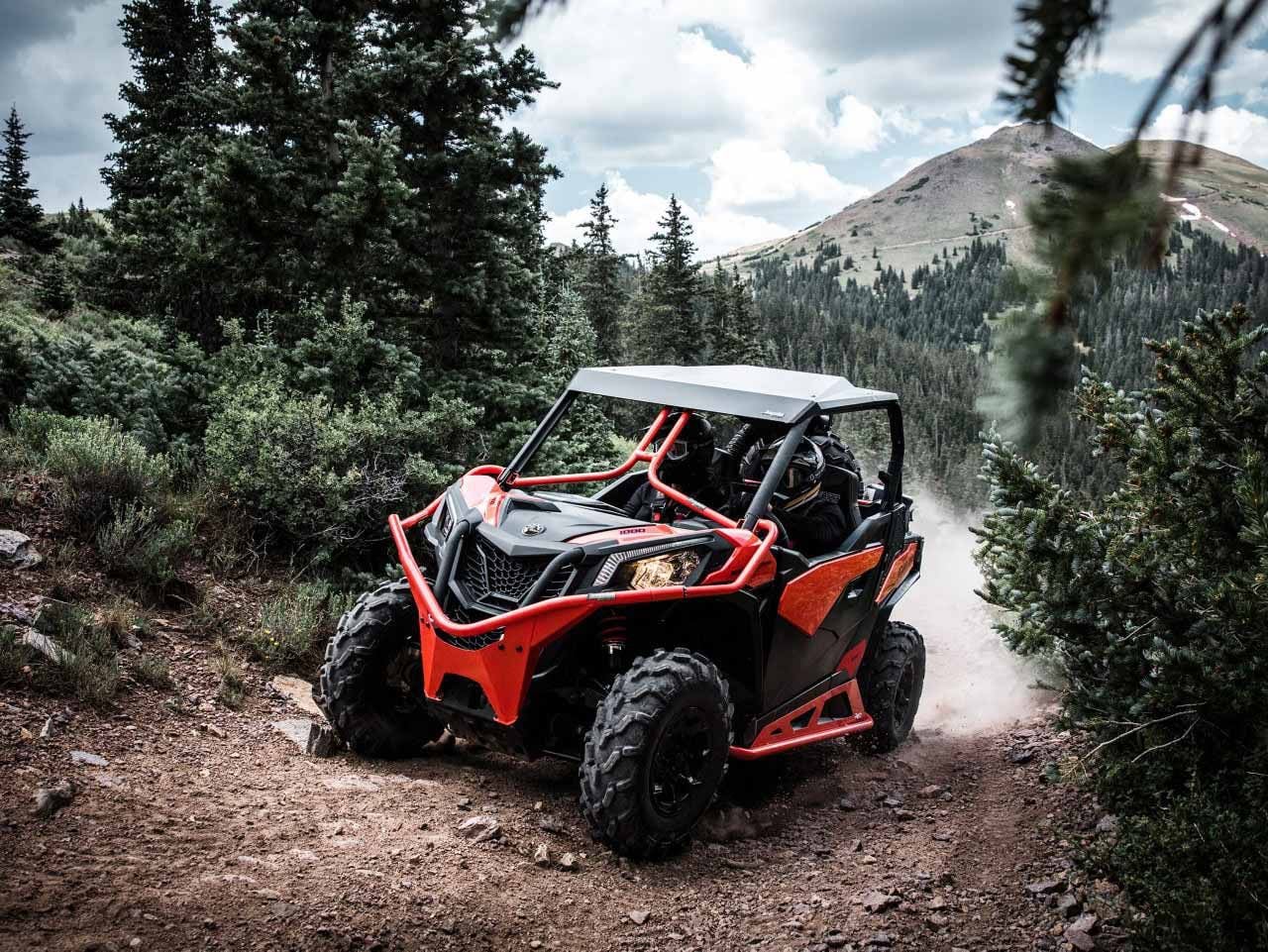 The 2022 Can-Am Maverick Trail and Maverick Trail DPS are both 50 inches wide. (Can-Am/)
1. 2022 Can-Am Maverick Trail ($12,799) and Maverick Trail DPS ($14,799): 50 inches wide, 118 inches long
Can-Am's Maverick Trail is a slim rig at just 50 inches wide. This means that not only will it fit in most full-size pickup beds, it'll also squeeze through most gates in state parks. The Trail comes with manual steering and has a 650cc engine. The Trail DPS' name is derived from the addition of Dynamic Power Steering, and it also offers a 976cc engine that cranks out a healthy 75 hp. There are more powerful engines around, but in a package as svelte as the Trail DPS, it's a riot.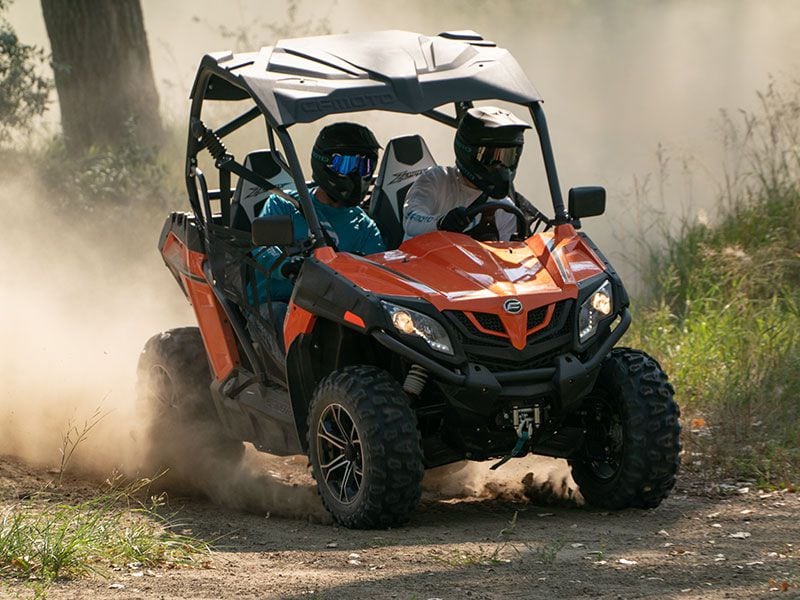 CFMoto's ZForce 500 Trail can squeeze into the back of many full-size pickups. (CFMoto/)
2. 2022 CFMoto ZForce 500 Trail ($9,499): 50 inches wide, 113 inches long
CForce's smallest trail-oriented rig also happens to fit in the bed of the standard full-size truck. The ZForce 500 Trail measures 50 inches wide and is well-equipped for the price. Included in the package are EPS, doors, adjustable suspension, stainless steel bumpers, a winch, ROPS-certified roll cage, and a digital dash. It's a good option for those looking for a lot of bang for the buck.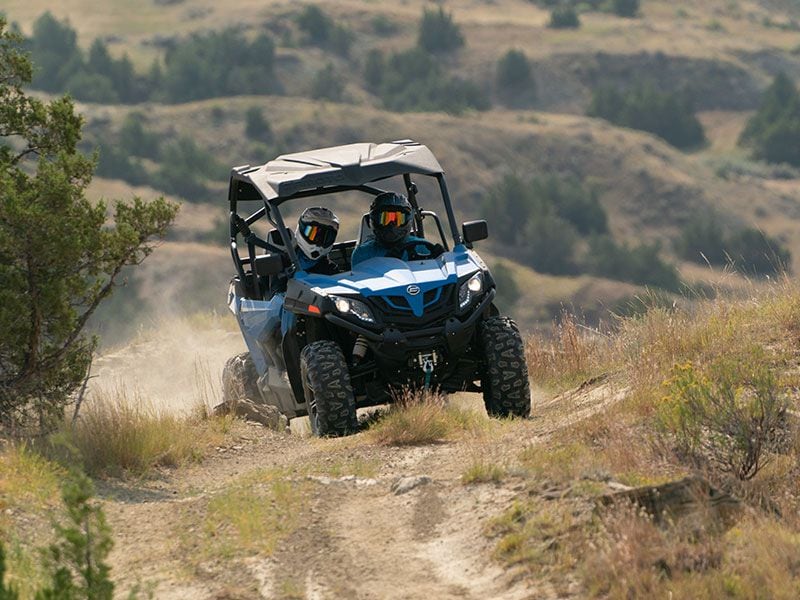 The CFMoto ZForce 800 Trail takes the 500 Trail's tidy dimensions and shoves a bigger engine into the machine. (CFMoto/)
3. 2022 CFMoto ZForce 800 Trail ($11,399): 50 inches wide, 113 inches long
Swap out the ZForce 500 Trail's 495cc engine for an 800cc powerplant and, voila, the ZForce 800 Trail is born. The bigger engine brings with it 62 hp and 53 pound-feet of torque, a healthy jump over the 500′s 38 and 32, respectively. The 800 gets the same features as the 500, making it a lot of UTV for the money.
Honda's Pioneer 500 is one of the smallest and least expensive UTVs on the market. (Honda/)
4. 2022 Honda Pioneer 500 ($8,599): 50 inches wide, 102.6 inches long
The Honda Pioneer is one of the smallest and least expensive UTVs on sale for 2022. Rather than the bed seen on most UTVs, it has an ATV-style rack out back to keep things simple and light. The Pioneer is 50 inches wide and ticks the scale at a featherweight 1,027 pounds. And because it's a Honda there has to be a quirk, in this instance the inclusion of an AT/MT transmission that has paddle shifters for do-it-yourself shifting. This isn't a CVT with simulated gears; it's a true five-speed automatic. While the Pioneer 500 isn't a fire-breather, it certainly is interesting from a value proposition standpoint.
Related: 2022 Lightest Sport Side-by-Sides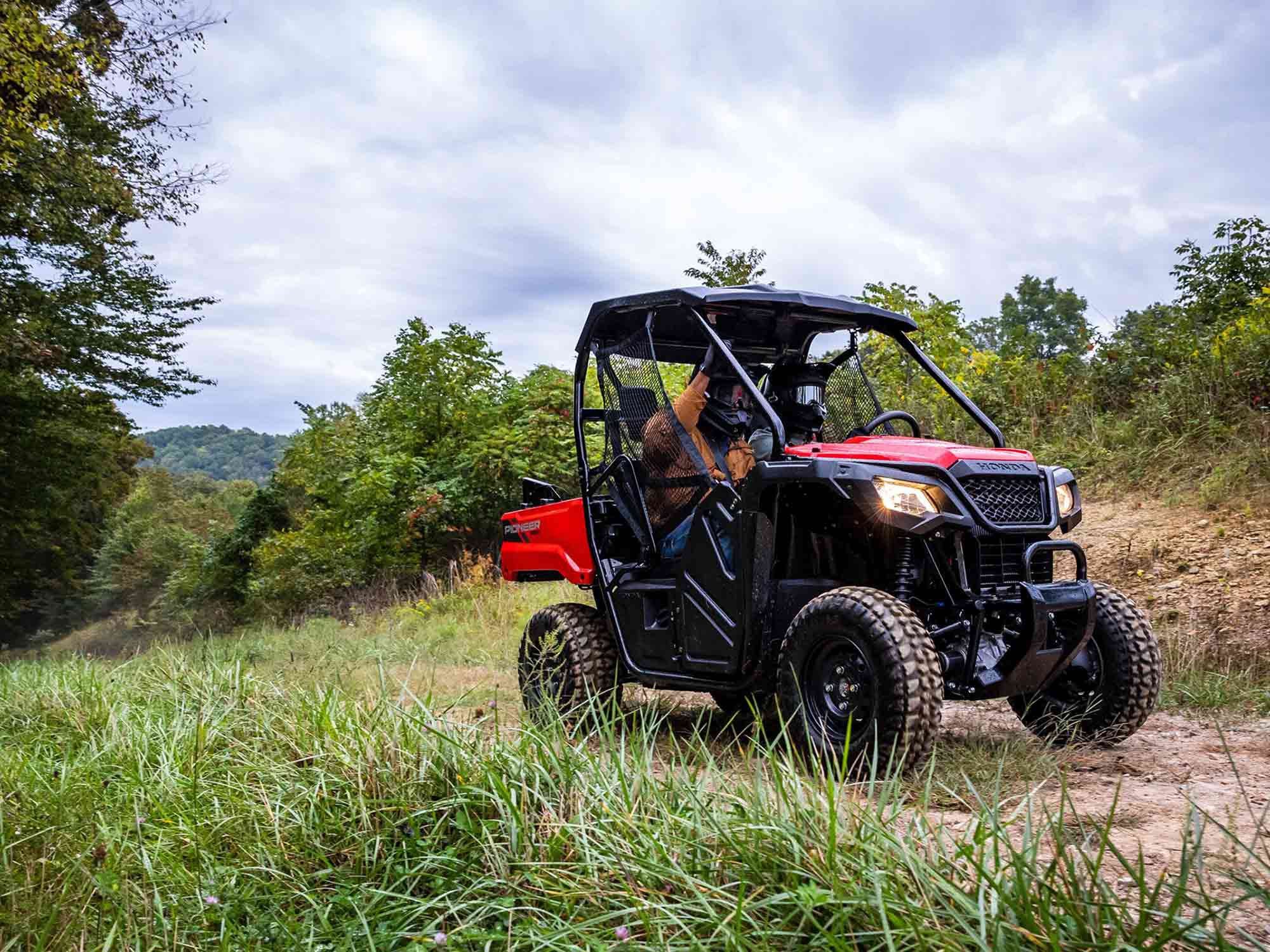 The Honda Pioneer 520 ditches the 500's ATV-style rear rack in exchange for a traditional dump bed while retaining the overall width. (Honda/)
5. 2022 Honda Pioneer 520 ($9,599): 50 inches wide, 105 inches long
The Pioneer 520 shares its 50-inch width with the Pioneer 500, but it trades the 475cc engine for a 518cc powerplant and the ATV-style rear rack for a dump bed. It also adds a few premium color options and retains the 500′s exciting AT/MT five-speed transmission. It's a good option for those who want their Honda to be capable of more work than the 500 but still fit through tight gates and in the bed of their truck.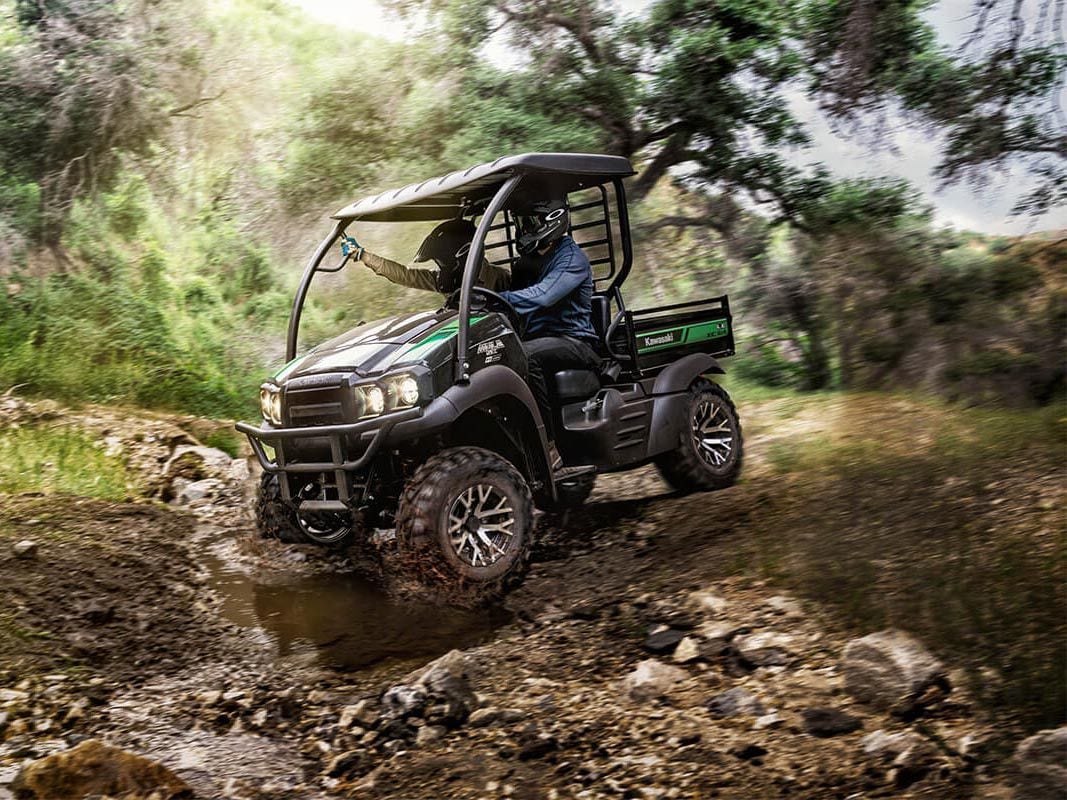 The Kawasaki Mule SX line is the widest UTV we would recommend trying to cram into a truck bed. (Kawasaki/)
6. 2022 Kawasaki Mule SX ($7,149), SX 4×4 FI ($8,349), SX 4×4 XC FI ($8,649), and SX 4×4 XC LE FI ($9,649): 52.6 inches wide, 106.7 inches long
Kawi's Mule line is a bit wider than most pickup beds will accommodate, but we'll give it a nod for being relatively compact compared to the 60-plus-inch width of so many UTVs today. Base SX models are notably light on features, having to deal with 2WD and a carbureted engine, but the higher-end options make for decent choices for workhorses.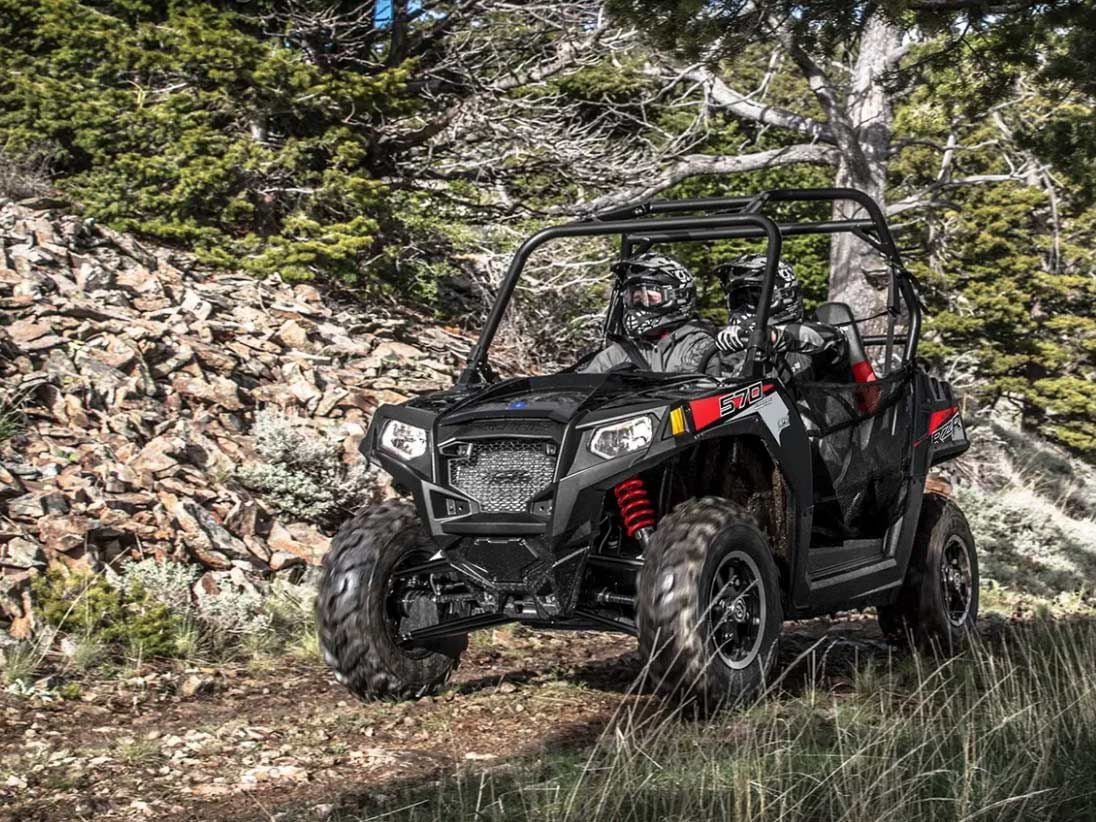 The Polaris RZR Trail 570 is the least expensive and smallest way to get into an RZR that's truly capable of trail duty. (Polaris/)
7. 2022 Polaris RZR Trail 570 ($11,999): 50 inches wide, 107.5 inches long
Polaris' littlest RZR is reminiscent of the original RZR UTVs that kicked off the UTV craze. The 570 uses a 45-hp ProStar engine and has ZF Sachs shocks. While it pales in comparison with its bigger, badder brethren, it's a fun thing to whip around on the trail and will easily slide into a full-size truck.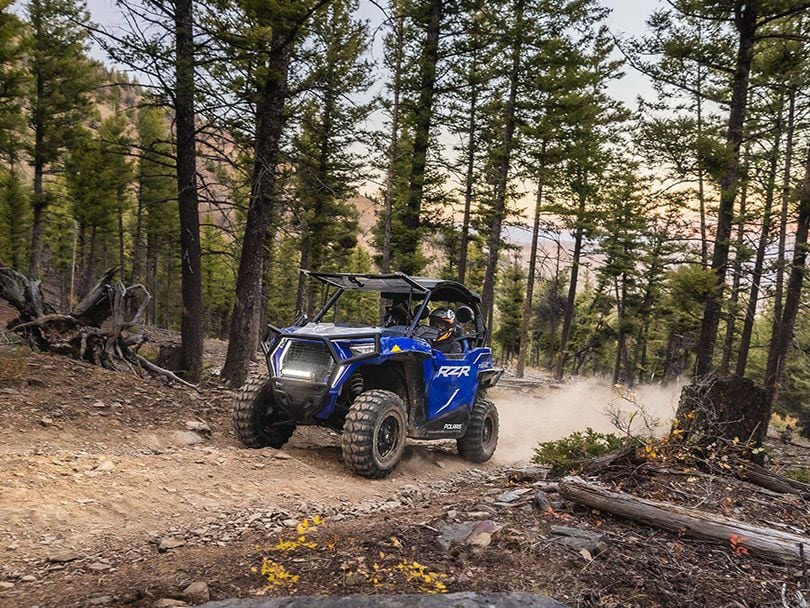 There's a lot to like in the Polaris RZR Trail model line, with many premium features in a compact vehicle. (Polaris/)
8. 2022 Polaris RZR Trail Sport ($14,499), Trail Premium ($16,999), and Trail Ultimate ($18,999): 50 inches wide, 110.9 inches long
The bigger RZR Trail line packs a ton of performance into a small package. Built to compete with Can-Am's Maverick Trail and Trail DPS, the RZR Trail Sport, Trail Premium, and Trail Ultimate use an 875cc engine that makes 75 hp, which is more than ample for the tight 50-inch size and roughly 1,250-pound weight. It's one of the fastest ways to get from point to point when tight gates or restricted trail widths are a factor, and it'll fit in the bed of a traditional truck as well. Base models have doors and a few other niceties, and the Ultimate gets truly luxurious options such as a Rockford Fosgate sound system, Ride Command, and Fox 2.0 Podium X shocks.