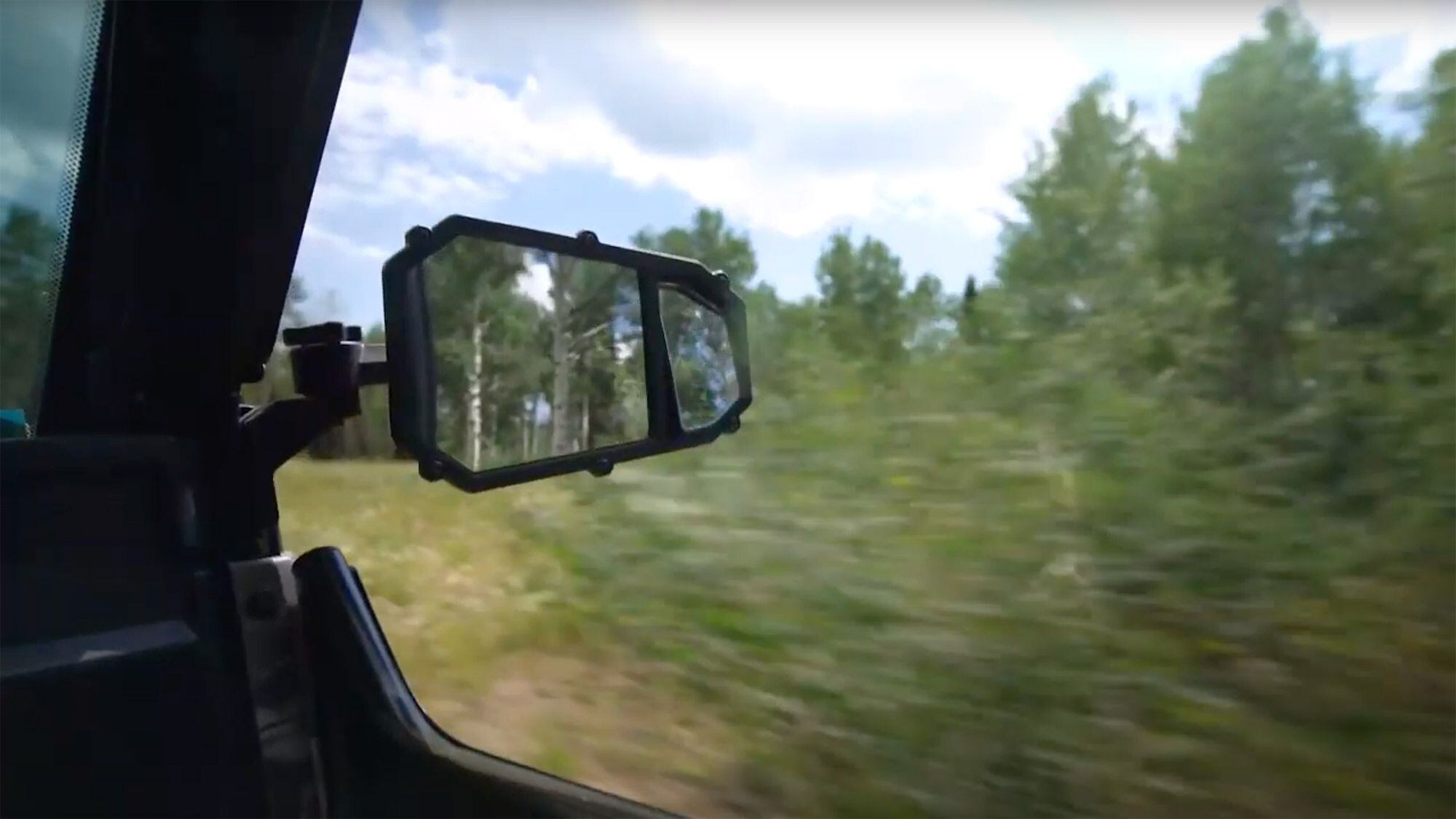 A feature-packed heavy-duty universal side-view mirror for your UTV. (Image Source: ATV & UTV Tek/)
Nothing is more frustrating than not being able to see if your group is keeping up. UTV Tek is stepping in to fix that with  various mirror packages. While some manufacturers are catching on and adding accessory rearview mirrors to factory models, side mirrors rarely are standard. This presents an interesting safety dilemma that the engineers over at UTV Tek claim they have several feature-rich solutions for.
Mirrors on a UTV fulfill that natural desire we all have to check what's behind us. But tight trails and flying objects pose a significant problem specifically to side mirrors that dangle out past the edge of a side-by-side. The Elite Series of UTV Tek mirrors solve this by incorporating slim universal mounting modules that include two-axis breakaway joints; just like in your car. They're made from heavy-duty plastics and built to slip right onto a number of UTVs currently being sold. Click the above video to learn more.
They're also built using a beadlock design, which snugly holds the mirrored glass with a rubberized seal. This helps reduce transfer of vibration into your mirror while driving down the trail.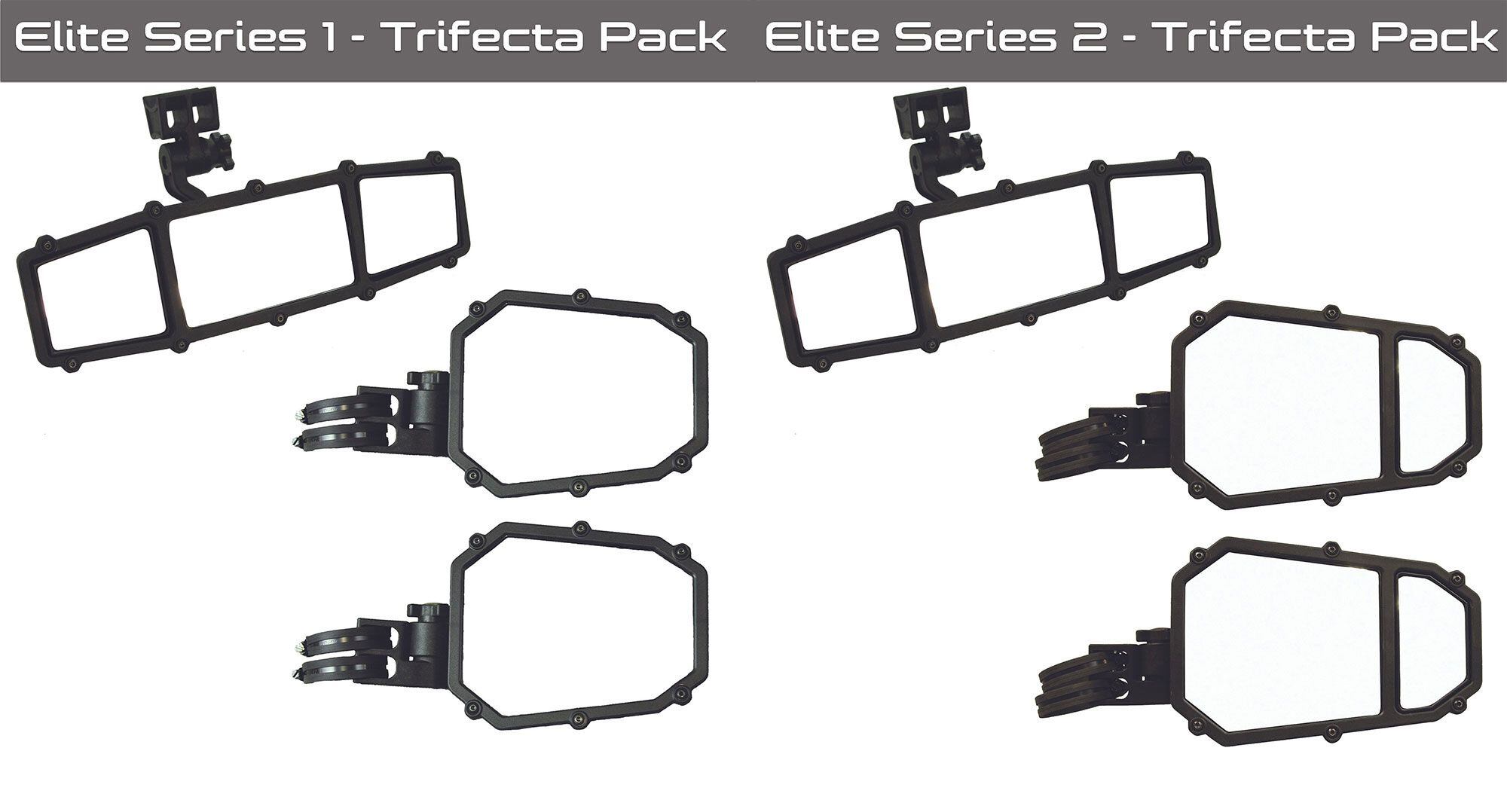 The Elite Series is offered in two different packages, with and without blind spot ends. (Image Source: ATV & UTV Tek/)
UTV Tek offers three packages of mirror kits that include both a rearview and side-view mirrors. The Elite Series 1 uses its standard slightly convex mirrors for the two side units and a standard rearview mirror for the center, and rings up for $209.99.
Elite Series 2 incorporates a smaller, more pronounced convex mirror out past the normal side-view mirror and a standard rearview mirror. This is the ultimate solution UTV Tek offers and the price reflects that at $219.99.
The original UTV Tek Clearview mirror tri-pack comes in at a cheaper $119.99 and gives a more streamlined option for those looking for the minimum amount of mirror.
If you happen to break a mirror, just want one mirror, or need various mounting accessories, the company has you covered. Jump over to the UTV Tek website for a full list of products and accessories offered.
Want to stay up to date on the latest UTV Driver news and reviews? Sign up for our weekly newsletter!