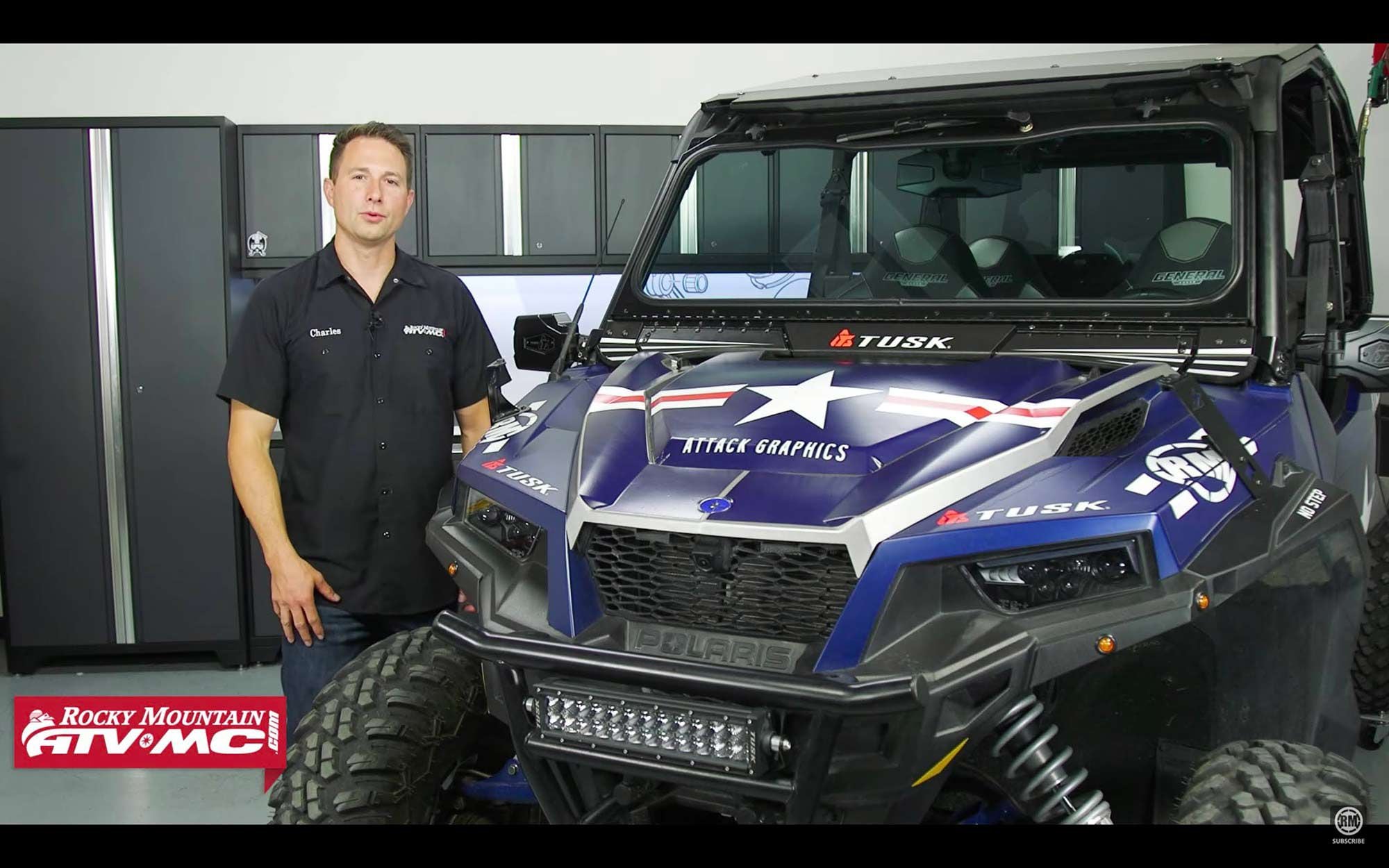 UTV accessories are anything but cheap, but the Tusk Stage 3 kit from Rocky Mountain ATV/MC rounds up a list of crucial upgrades in one place at a reasonable cost. (Rocky Mountain ATV/MC/)
The 2022 Polaris General is a hell of a capable rec-ute rig right out of the box, but if you go for one of the more affordable versions, there will be some accessories you'll want to add. There are about a billion aftermarket companies spitting out clever parts for these rigs, and Tusk, the longtime dirt bike aftermarket parts giant, is getting in on the action.
In this clip, Rocky Mountain ATV/MC goes through installing Tusk's Stage 3 UTV upgrade kit on a General. Despite the "Stage 3″ moniker sounding a little too Fast and the Furious to us, the parts themselves are pretty droolworthy. The instructions are specific to Tusk's kit, but they're extremely detailed and well organized, which almost makes the kit worth it in itself.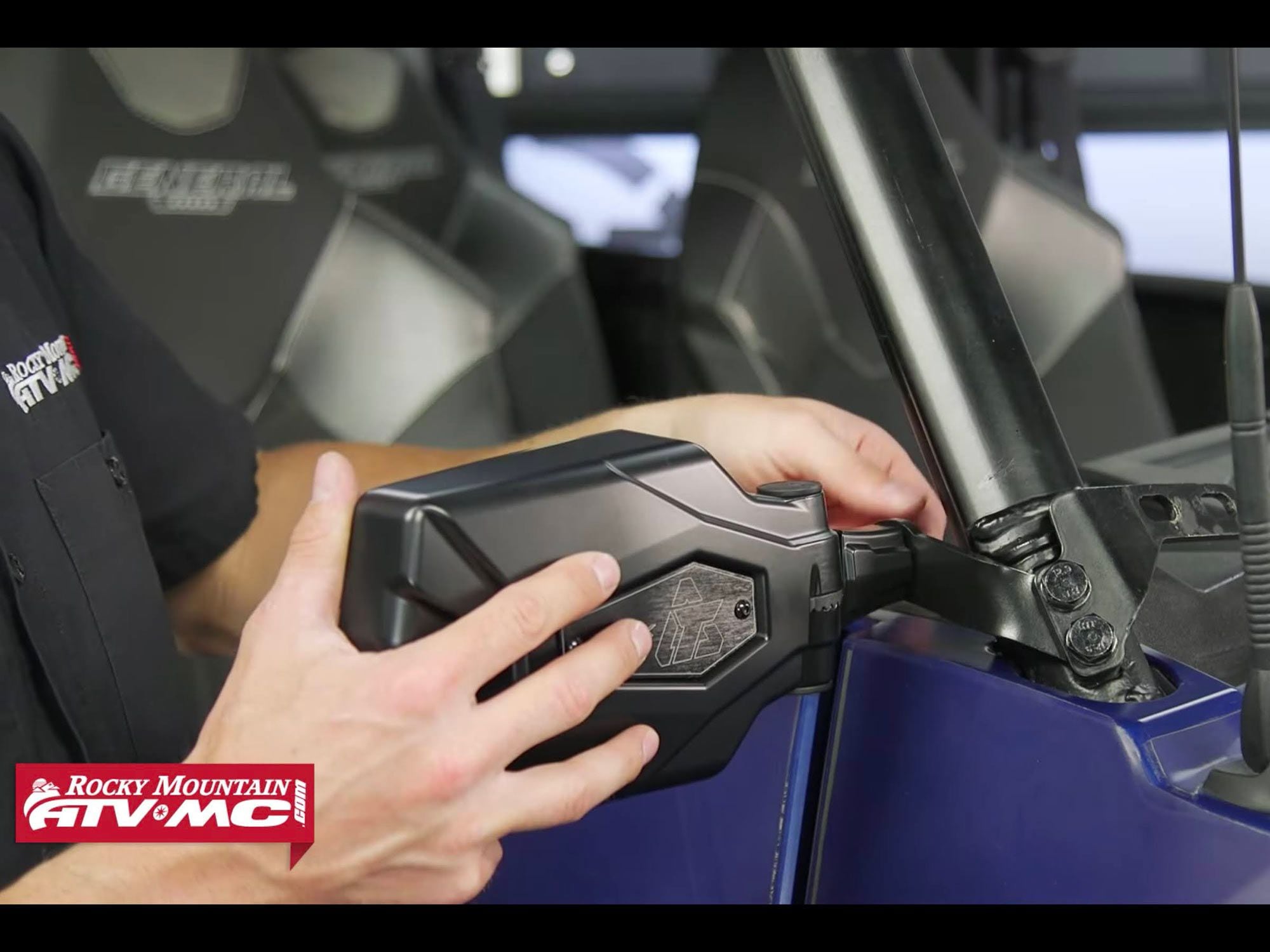 Rearview mirrors should be stock fare on every UTV, but until they are, Tusk has an elegant solution. (Rocky Mountain ATV/MC/)
First on the docket is a set of A-pillar-mounted folding rearview mirrors, which are the first mod we consider on any UTV we drive. We hope OEMs will catch on one day and start chucking these things on stock rigs, but till then, Tusk has you covered. Installation is no hassle and will make your life on the trail miles easier.
Installing the windshield is easily the most complicated part of getting the kit assembled, but it's well worth the effort. (Rocky Mountain ATV/MC/)
Next is a folding glass windshield, complete with rubber seals and a wiper. Windshields are another place where UTV companies save pennies, either by shipping basic rigs with no protection at all, or with polycarbonate screens that scratch and are hard to clean on the trail.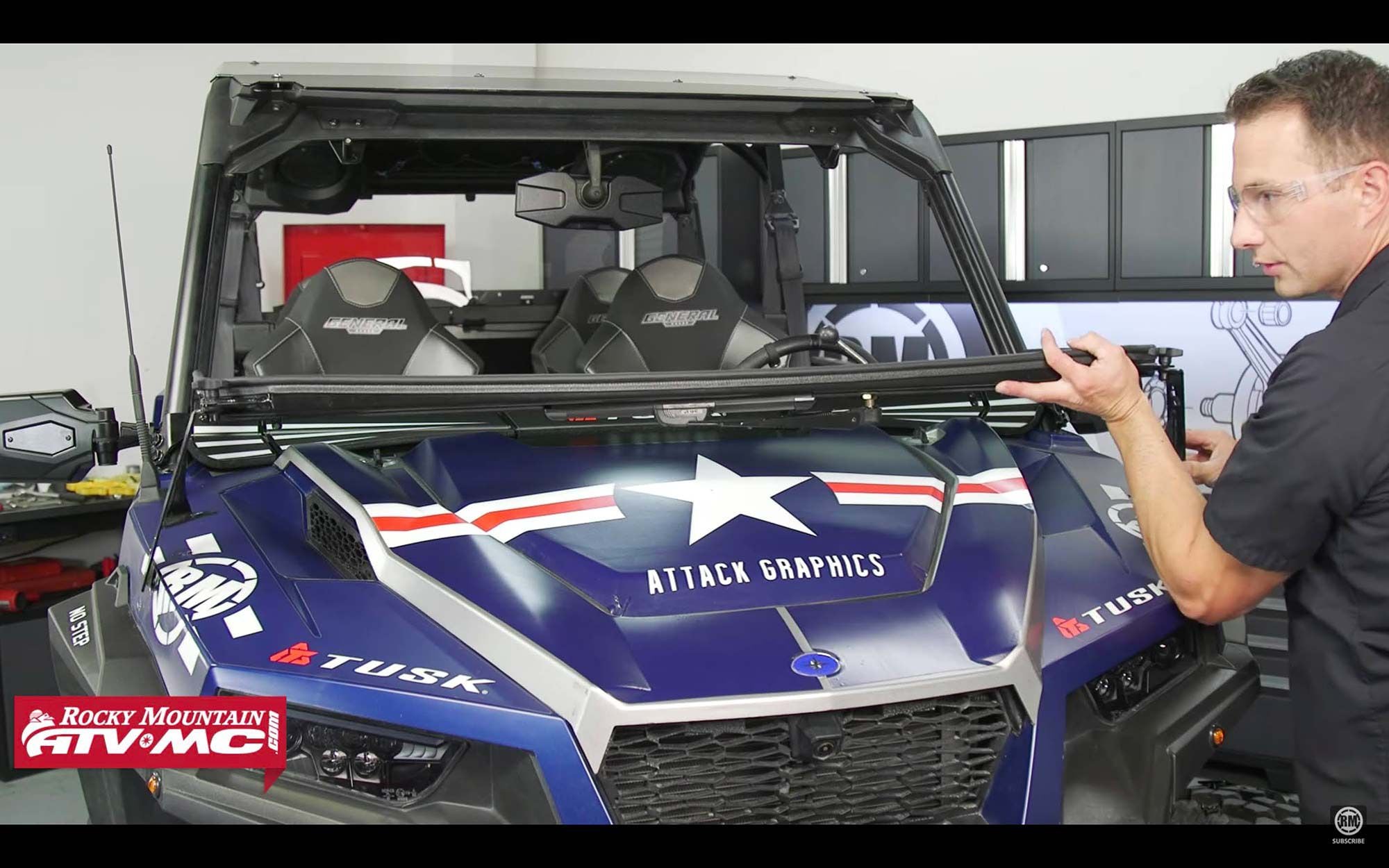 When you want fresh air, the whole assembly folds down and secures to a set of hood-mounted brackets. (Rocky Mountain ATV/MC/)
Glass is certainly expensive, but it remains the best way to save your eyes and interior from mud and debris. Installation here requires time and attention to detail, but it's nothing a novice couldn't handle.
Easier still is the polycarbonate rear window installation. In Rocky Mountain's video, they pull the seats, but we imagine you could skip that step.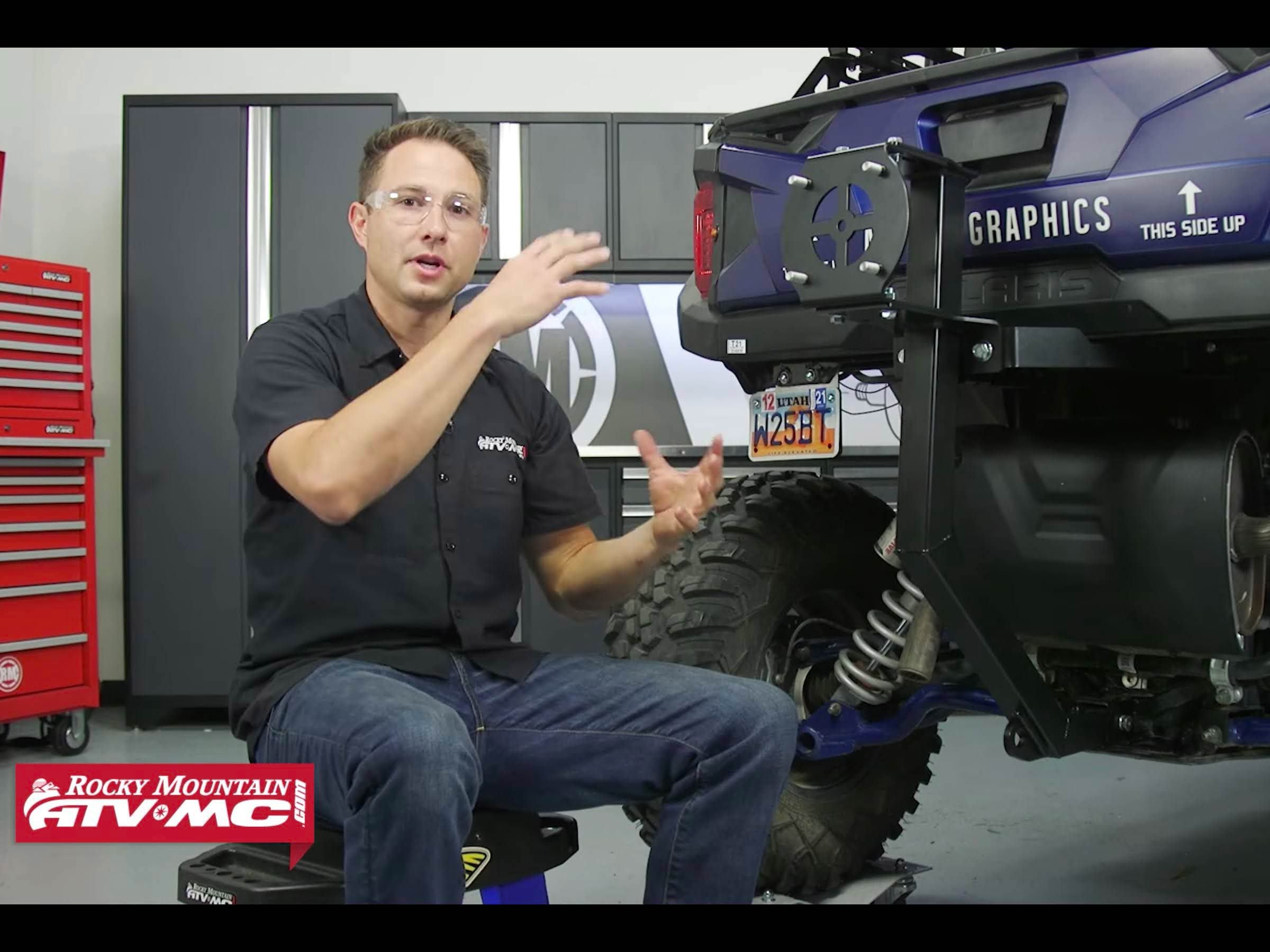 The hitch-mounted spare tire carrier is a slick bit of kit, but we wish it folded out of the way to ease cargo loading. (Rocky Mountain ATV/MC/)
Last on the list are the bed-mounted cargo rack and hitch-mounted spare tire carrier. The bed rack gets assembled, then bolted on. Assembly is simple enough that if you can put together an Ikea dinette set, you can build this bed rack. It doesn't look quite as sturdy as the Rhino Rack we installed on our Ranger, but it's certainly simpler to put together.
The spare tire carrier looks mint, and is something we'd like to get ahold of for our own General. It goes together easily and is adjustable for your particular wheel-tire combo. It doesn't appear to swing out of the way of the tailgate though, which means it might make cargo loading and unloading a little more difficult.
The kit rings in at $1,133 and comes direct from Rocky Mountain ATV/MC. At that price point, it's a bargain, even with a couple of drawbacks.
Want to stay up to date on the latest UTV Driver news and reviews? Sign up for our newsletter!