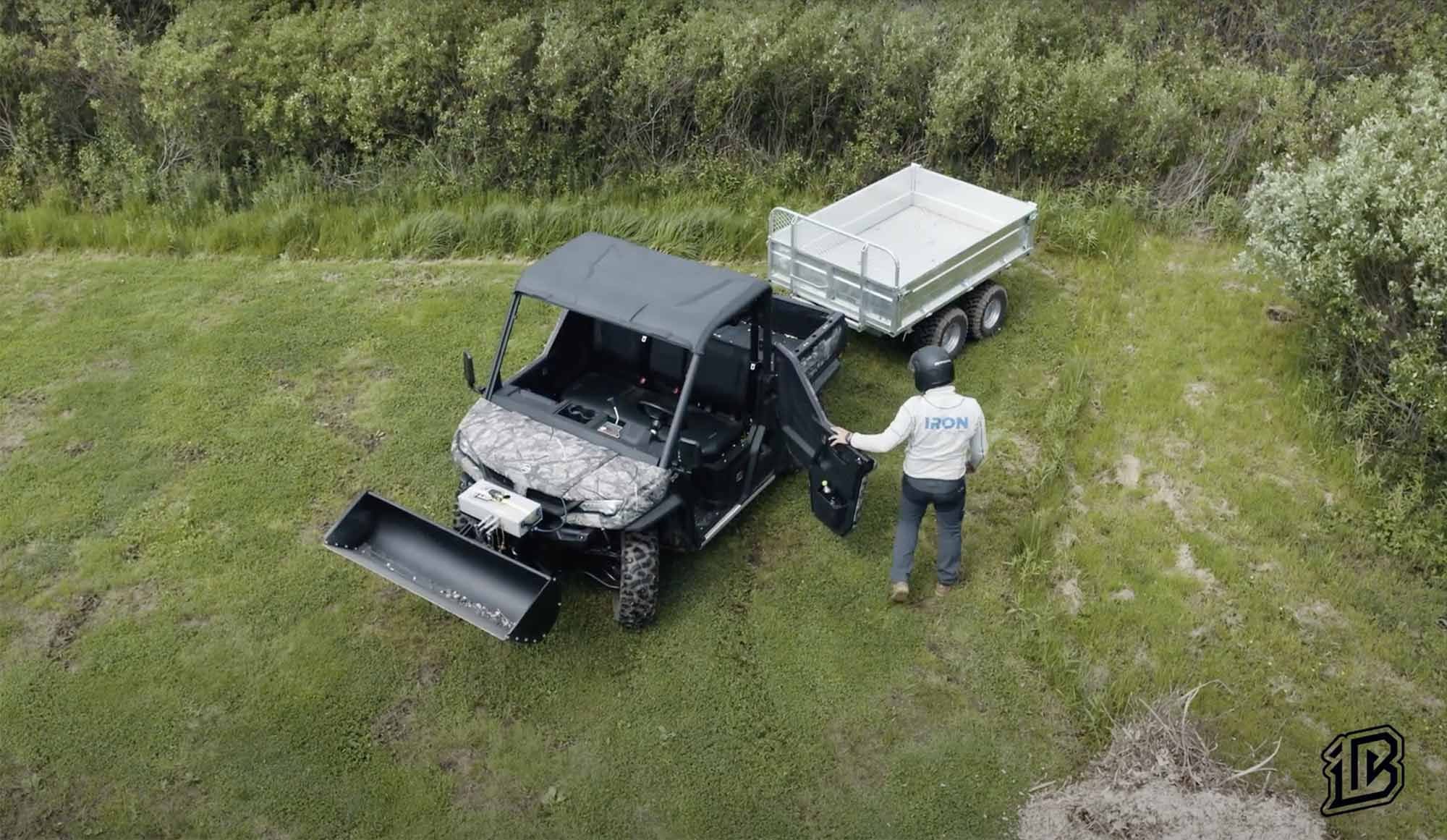 Iron Baltic offers a wide range of aftermarket parts for UTVs that focus on agricultural and forestry work. (Iron Baltic USA/)
Iron Baltic is a company out of northern Europe and is one of the largest manufacturers of specialized utility accessories for ATVs and UTVs across the pond. Since 2006 it has expanded its reach with dealers all across America. The company is not focused on racing performance, though it does offer rugged skid plate options. Instead, it's got its catalog primed with tools to help UTV owners get work done.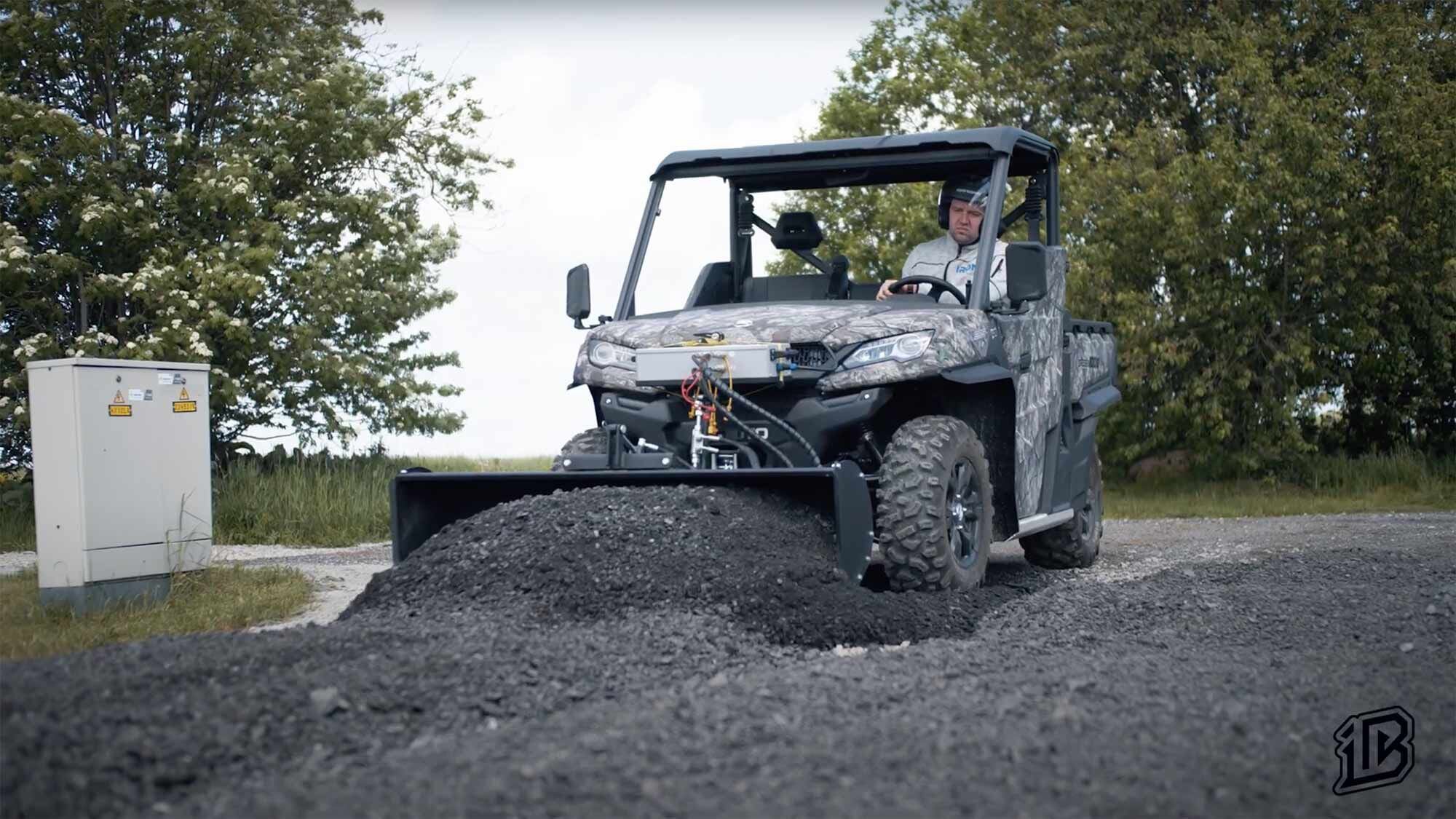 The plow bucket fits to the front of most UTVs and allows for material handling. (Iron Baltic USA/)
The plow bucket attachment fits to the front of your UTV with an optional attachment kit sold separately. A quick attachment system lets you lift the plow onto the vehicle's attachment horns manually. The bucket is a mechanical setup that needs a winch to lift and drop the bucket. The bucket itself measures 50.3 inches wide and carries up to 34.3 gallons of material. It's made from steel and powdercoated for durability.
See the product demo video here.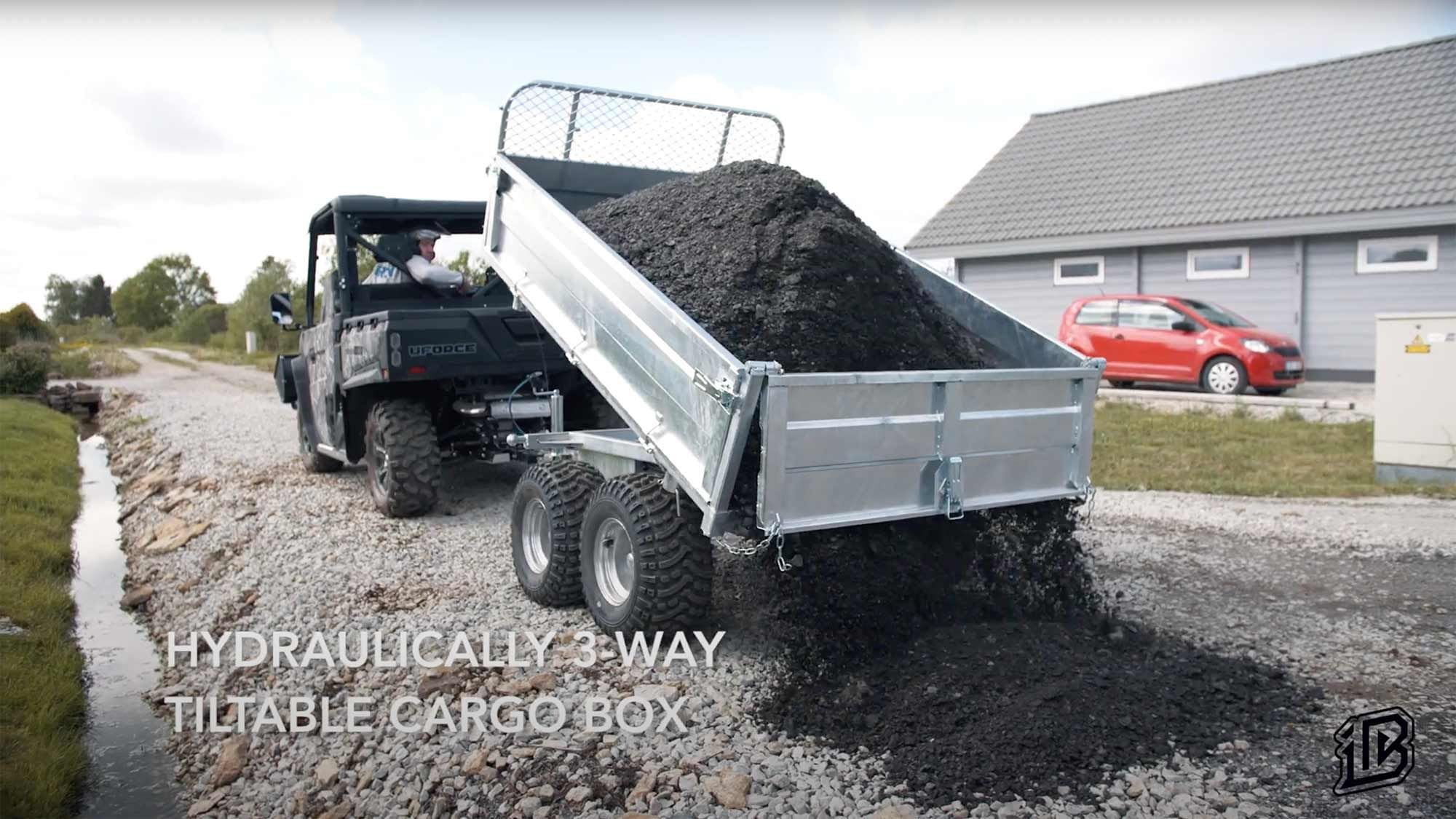 The hydraulic three-way tilt trailer lets workers shuttle materials around property and unload quickly, saving time. (Iron Baltic USA/)
The three-way hydraulic tilting trailer adds storage capacity to any UTV with a standard hitch. It uses a standard tongue receiver that quickly locks on to your UTV's towing hitch. Three drop sides allow loading and unloading from either side or the rear. Tilt and dump hydraulic systems mean you can easily unload the trailer in almost any direction by pushing a button. The trailer is made from galvanized steel for durability and strength. It offers a 360-degree rotating tongue for safety if you roll over. The cargo box is rated to hold 3,300 pounds of freight inside the 51.1-inch wide by 78.7-inch long by 15.7-inch high box. Maximum tilt angle is 55 degrees. Optional box extenders are available to increase the cargo capacity. The trailer has a self-contained 12-volt hydraulic pump system but will need to be connected to your UTV's battery via heavy-gauge wiring.
See the product demo video here.
To see more products from Iron Baltic USA, go check out its website, give Iron a call, shoot the company an email, or reach one of its US dealers.
Want to stay up to date on the latest UTV Driver news and reviews? Sign up for our weekly newsletter!