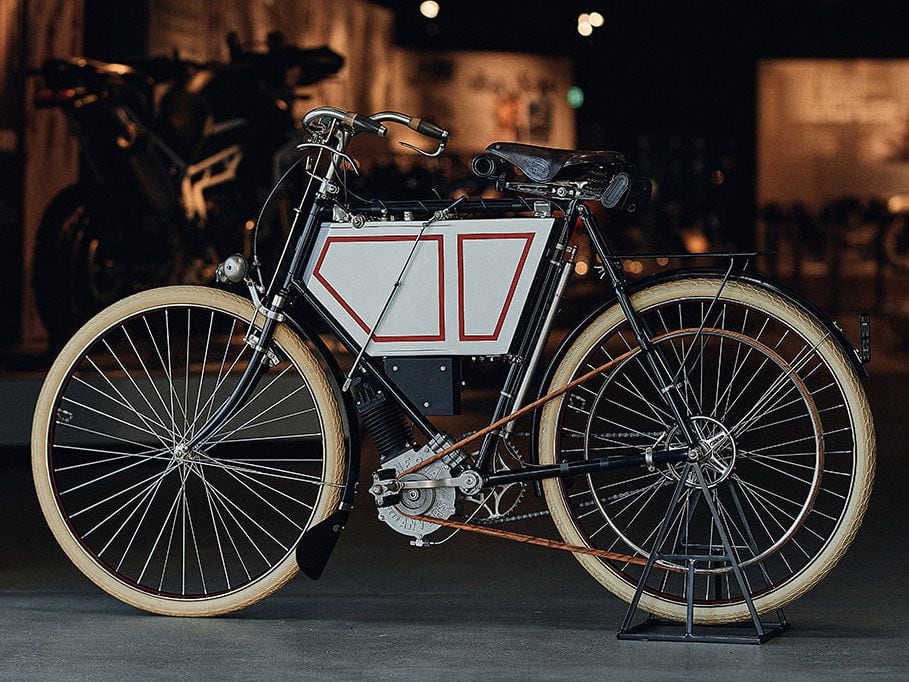 A recovered and rebuilt 1901 Prototype Triumph built on a bicycle frame will be ridden in the public for the first time in more than 100 years. (Triumph/)
Interesting news out of Hinckley as Triumph has evidently recovered the very first motorized bike the company ever built, a 1901 prototype that was built up from a Triumph bicycle and used, in its time, to generate publicity and see if just maybe the general public might be interested in buying these "motorcycle" things.
Since it seems we in fact were very interested indeed, the 1901 prototype will be on display alongside the millionth Hinckley Triumph at the Triumph Factory Visitor Experience at the company HQ. On December 14, the machine will be ridden in public for the first time in at least a century.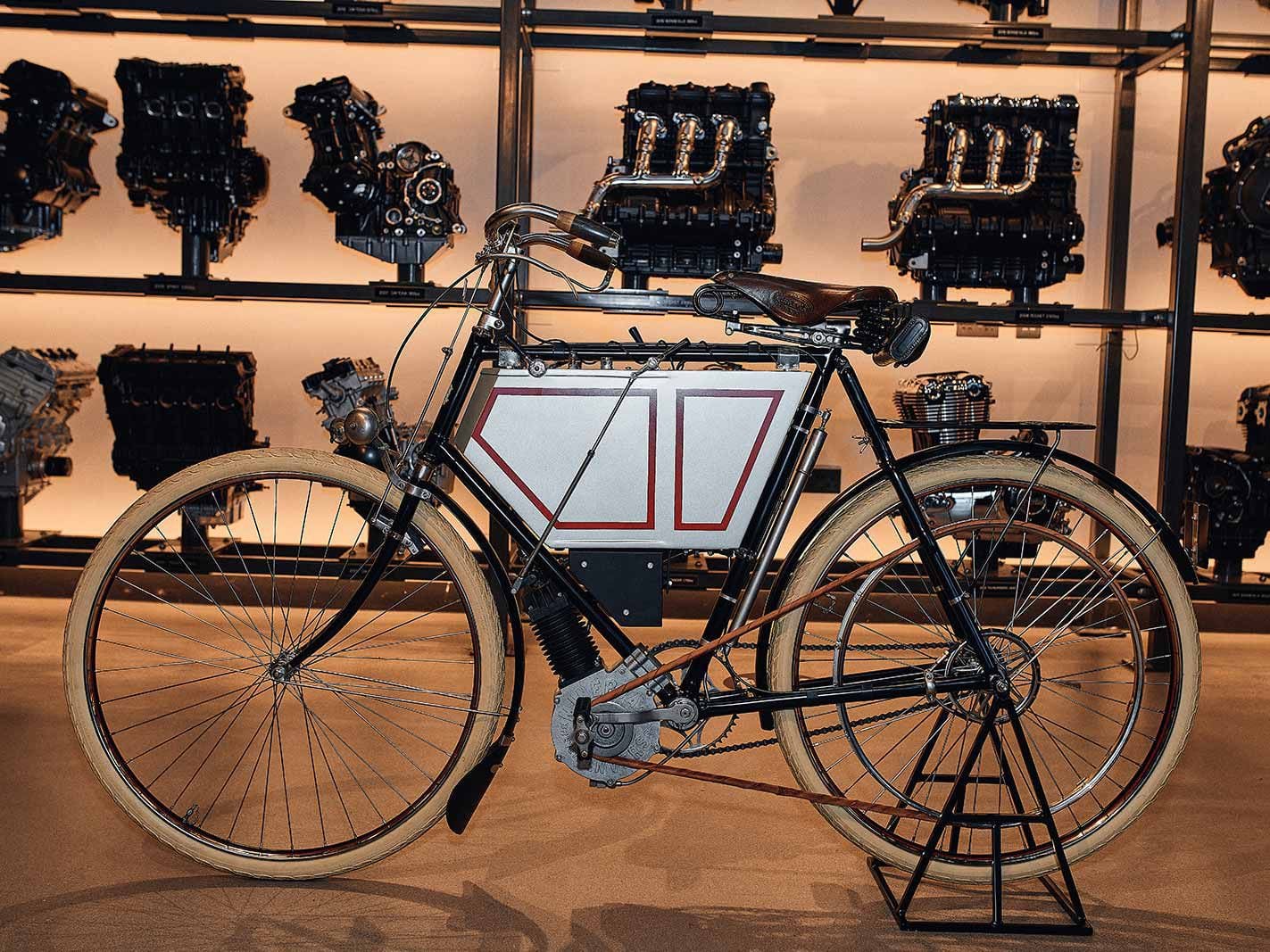 Belt-driven, with a nice big hoop. (Triumph/)
The prototype has been completely and no doubt meticulously restored, from lugged Triumph pedal-bike frame to tiny, Belgian-built Minerva engine. As photos show, the rear wheel seems to be driven by a long leather belt (renewable!) and the bike comes complete with bell (safety!) and retains its crankset (hybrid power!)—all the mod cons indeed. Still, we salute the 1901′s as-yet-unnamed display rider for both their luck and their bravery.
The 1901 appears, both in history and at Hinckley, thanks to collector Dick Shepherd, who found the motor-bicycle in a private collection, noted its unusual nonproduction details, and discovered the machine had come with a letter from Triumph, dated 1937, sketching out the bike's origin.
"With an engine number that is consistent with references in Minerva's engine records of a 1901 first Triumph engagement," Shepard says in a Triumph press release, "the historic significance of this motorcycle became incredibly clear." Not only is he generous, but the man does his homework.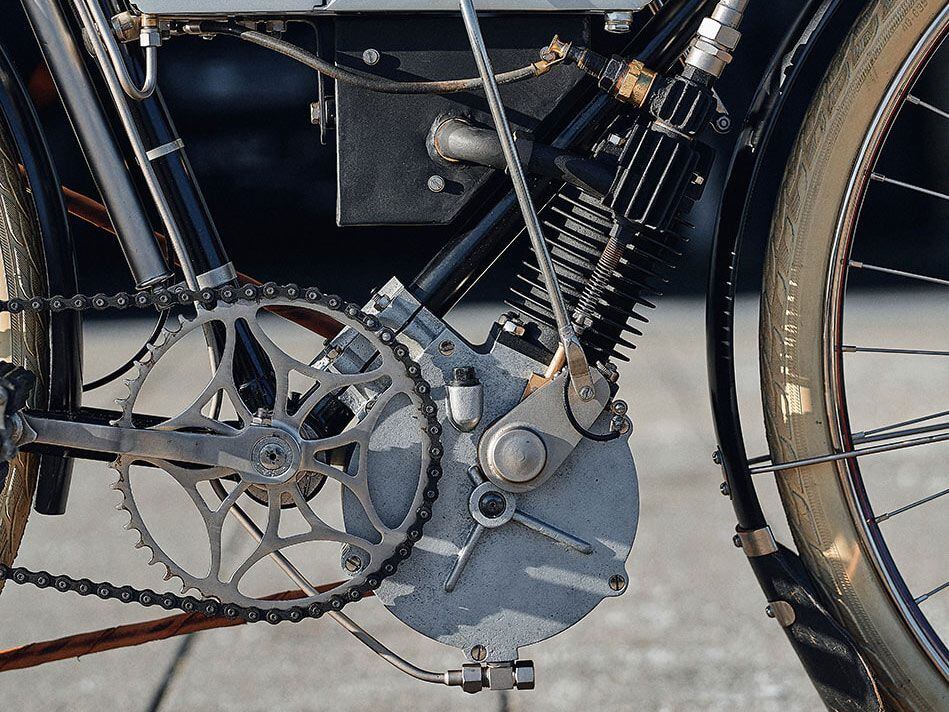 The 1901 prototype model is powered by a Belgian-built Minerva single-cylinder engine. (Triumph/)
The Triumph Factory Visitor Experience is located at Triumph's HQ in Hinckley, England. Admission is free, so you have no excuse not to pop by, and the center is open daily Wednesday through Sunday, from 10 a.m. to 4.30 p.m.