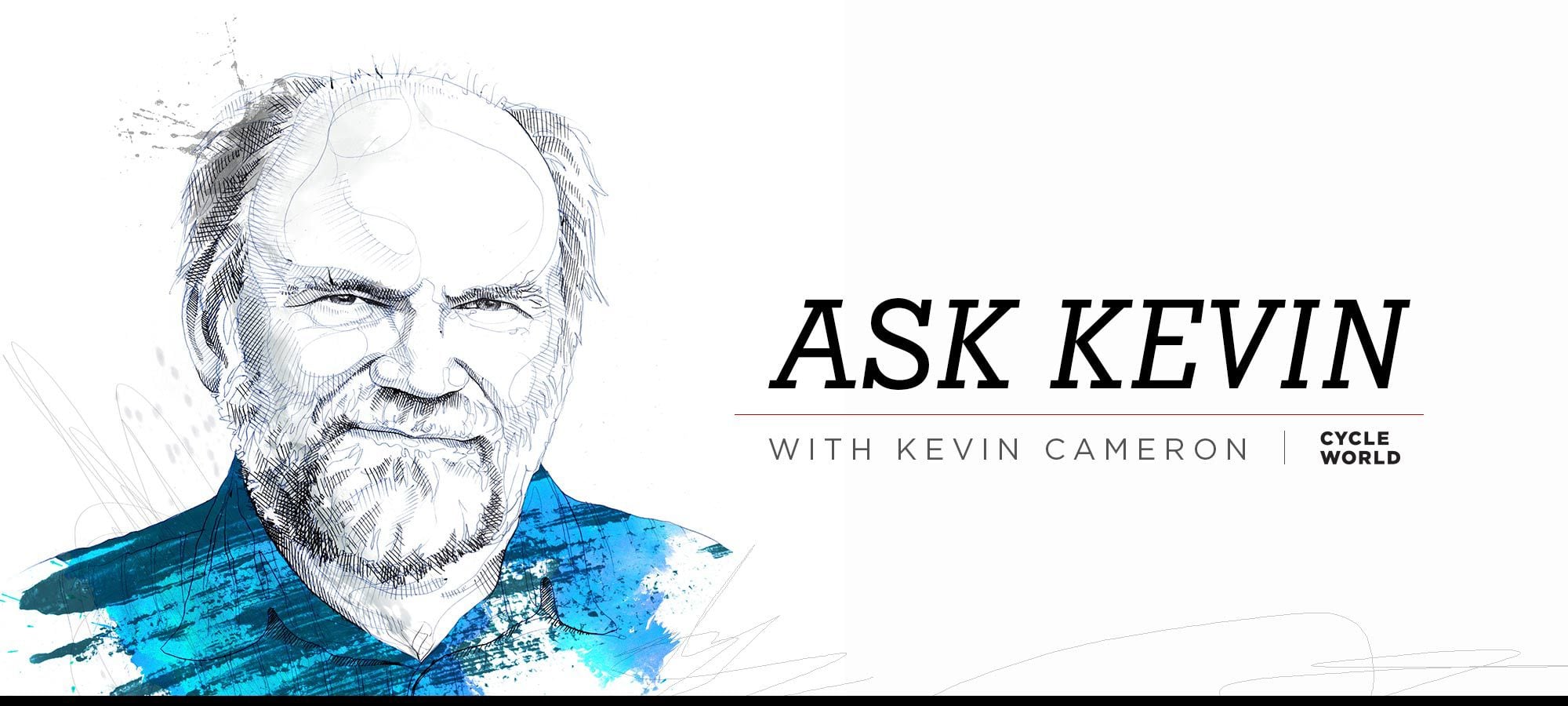 Kevin Cameron has been writing about motorcycles for nearly 50 years, first for <em>Cycle magazine</em> and, since 1992, for <em>Cycle World</em>. (Robert Martin/)
On a pleasant spring afternoon some 25 or 30 years ago, a friend and I walked the grounds of the Larz Anderson Auto Museum in Brookline, Massachusetts, looking at classic British bikes. At the time, my companion owned two Vincents and an Ariel Square Four, but a few years before had roadraced Japanese 125s and 250s. He liked motorcycles, and he understood them as interesting in themselves, and not just in respect of what they could do for him.
He began to hold forth on conclusions he had drawn regarding the market value of antique bikes and cars.
"The brass cars have peaked now, and are actually starting to lose value," he began. Brass cars were those built in the early 20th century, often with brass radiators and many other brass parts.
He continued, "The people who want a given category of antique vehicle are the people who were too young to afford them when they were new, but have yearned to own them all their lives. When some of them made their piles, they expressed themselves by bidding up the value of those machines. Then as those people become old and leave the market, fewer bidders with such strong motivation remain, and the values fall."
He had seen such changes in his own life, having quit a good technician's job in high-energy physics to take the large risk of going into business for himself. He created an X-ray imaging system based on a little-known technology: the multi-wire proportional counter. His system and its specialized software hit the X-ray diffraction market just as a need for it was peaking. He made his bundle in four or five good years, paying cash to send his son through college. Then charge-coupled devices took over, and his machine was no longer relevant. It was a relief for him, as business had put him in his "headache chair" too often already.
As we walked on, he said, "When I bought my Vincents, other people wanted them for the same reasons I did—they were interested in the bikes for themselves, for their technology, and because they were fast—what they had achieved in motor sport. But now, when I meet Vincent owners talking about their treasures, it's all about valuation. How high it can go."
This conversation had begun a few years before. On our way to lunch one day we walked past the former site of the Cambridge Electron Accelerator (then being dug up to be scrapped for iron and copper).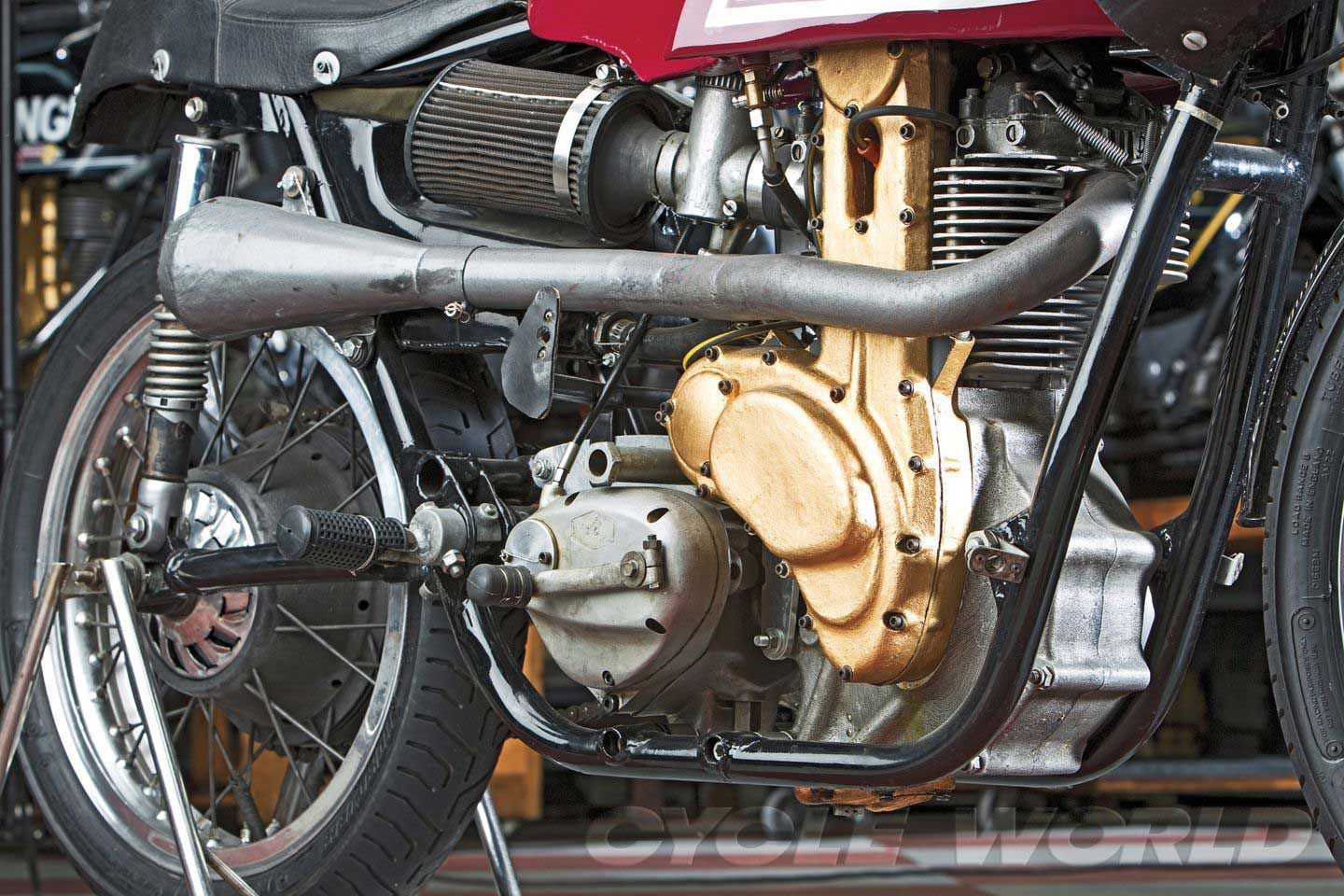 What will happen to those loved and then highly valued motorcycles once the market has moved on to the next era? (Brian Blades/)
He motioned to the excavation. "This machine was designed to make the Next Big Discoveries in physics, but at the time no one could know that its energy was just too low to reach the next level. It was just one of those accidents. It has zero value now and they want the land for other uses."
So what will happen to my 1965 Yamaha TD1-B roadracer, or to Team Obsolete's G50 Matchlesses, or to the late Bob Nichols' lovingly developed 9,000-rpm Indian Scouts? The people old enough to know and want such things are now also old enough to be considering the final forwarding address. The market isn't rising. All that can be hoped for is that someone will have enough interest to give them a place indoors.
That's how it has to be, because the real value of these machines is in the pleasure enjoyed by those who loved them best. This is temporary. Without that love and understanding, what distinguishes them from scrap metal?