CargoBuckles come in a few different flavors. We opted for the highest-weight-rated version. They all come in sets of two. (Zach Bowman/)
We do our fair share of towing. With three trailers and dozens of rigs covering thousands of miles each year, we've always got an eye out for ways to make moving UTVs around a little easier. Our small Ramptek trailers employ a lot of cleverness aimed at just that, and we've borrowed one of their best tricks for our 22-foot steel-deck trailer: retractable tie-downs. Fooling with ratchet straps has always been one of our least-favorite parts of the day, and positioning eight of them, plus the necessary axle straps can add 30 minutes to the end of an already long day. These bolt-on retractable tie-downs cut that time down to around 5 minutes for two rigs.
Related: Project Farm Tests Which Ratchet Strap Is the Best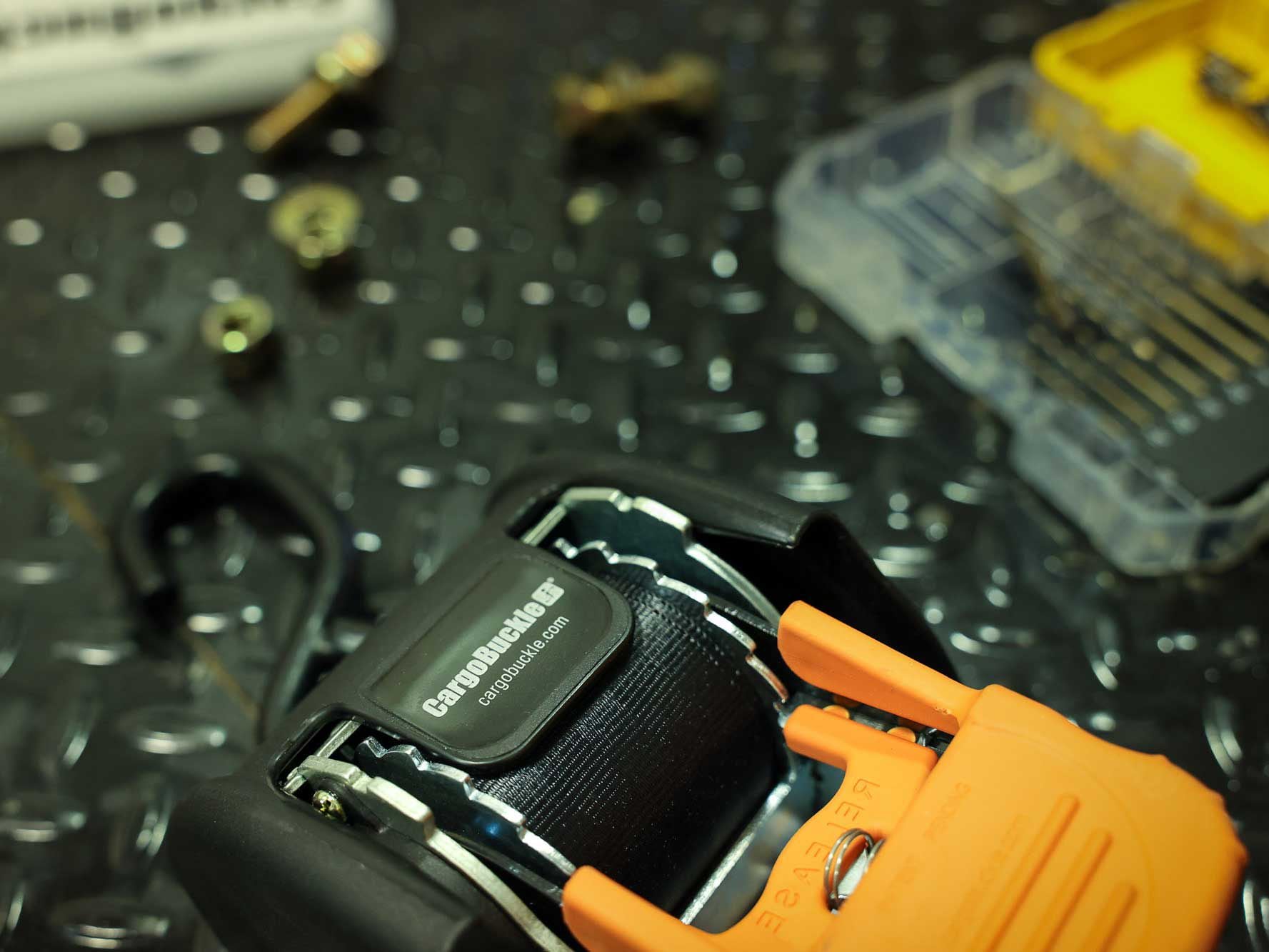 They're well-made and come with everything you need to bolt up to your trailer. (Zach Bowman/)
We chose the G3 straps for our trailer. At 2 inches wide and 6 feet long, the seatbelt material straps are rated for 1,167 pounds individually, and they come in packs of two with the necessary grade 8 hardware, washers, and Nylock nuts to attach them. Install is hilariously simple, with the hardest part being deciding exactly where you want the straps to live. After that, it's just a matter of drilling a few holes.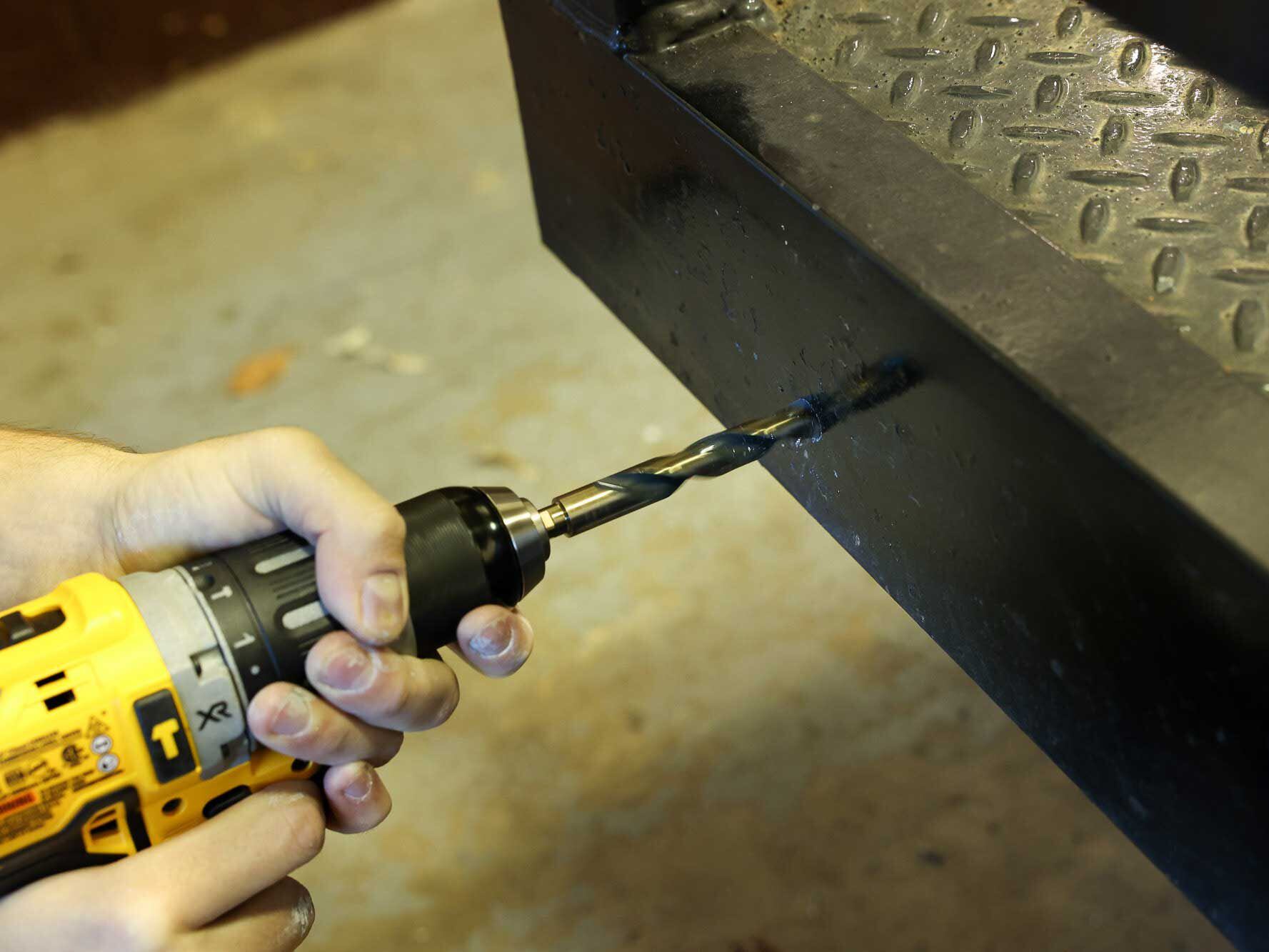 Measure twice and drill once. That trailer frame won't grow back. Remember to think about where your rig's strapping locations are. (Zach Bowman/)
We recently loaded a 2021 Yamaha RMAX2 Limited Edition and a 2022 Polaris General XP 1000 Trailhead Edition on the trailer and cinched them down with the CargoBuckle straps. The time savings was unreal. With one end of the strap already secured to the trailer, you simply flip up the orange handle and pull. Once you've attached the hook, simply use the CargoBuckle like a normal ratchet strap.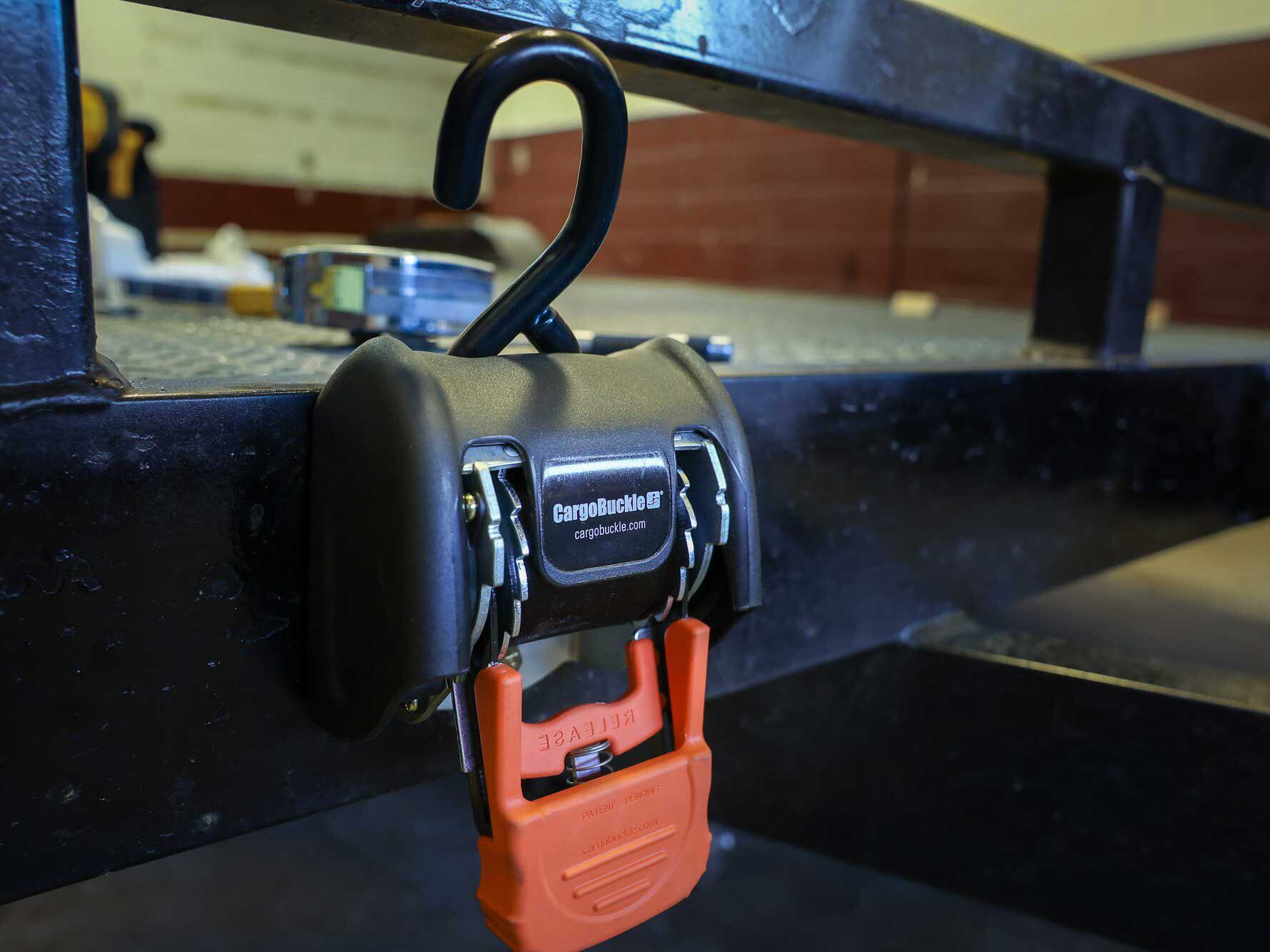 For less than a Benjamin Franklin and a few spare minutes of time, you can make loading and unloading your rig effortless. (Zach Bowman/)
The G3 straps typically retail for $128 for a pair, which is steep, but we found ours on sale for $70, which is more than worth it if you're trailering your rig more than once or twice a month. You can check them out over at etrailer.
Want to stay up to date on the latest UTV Driver news and reviews? Sign up for our weekly newsletter!