In-helmet communication systems give riders access to phone calls, music, and more. (Cardo/)
Imagine you're riding down the highway and your favorite song comes on. You reach to turn the volume up on your headset, yet it has nothing more to give. Sadly, that epic guitar solo is lost in the wind. Communication systems for motorcycle helmets have revolutionized entertainment on the road and helped riders stay connected to their group through intercom, and to the world through smartphone pairing. However getting the best sound at highway speeds can be a challenge. Here are a few tips to help customize the system's internal fit and improve audio clarity.
Don't Trust the Cutouts
Communication systems have become rather common and helmet manufacturers have caught on. Many helmets have circular cutouts so that you can mount your speakers flush with the sidewall. Sometimes these are spot on, other times it's best to feel around with your finger and locate where your ear hits and then place the speakers accordingly. Thankfully most communication headsets use hook-and-loop, better known as Velcro, to mount speakers, giving you some room for adjustment after the sticker is placed. Personally, I've found moving the speakers slightly lower, toward the chinstrap, has brought them closer to my ears. I've also used a little creativity to modify built-in systems like that of the Shoei Neotec II.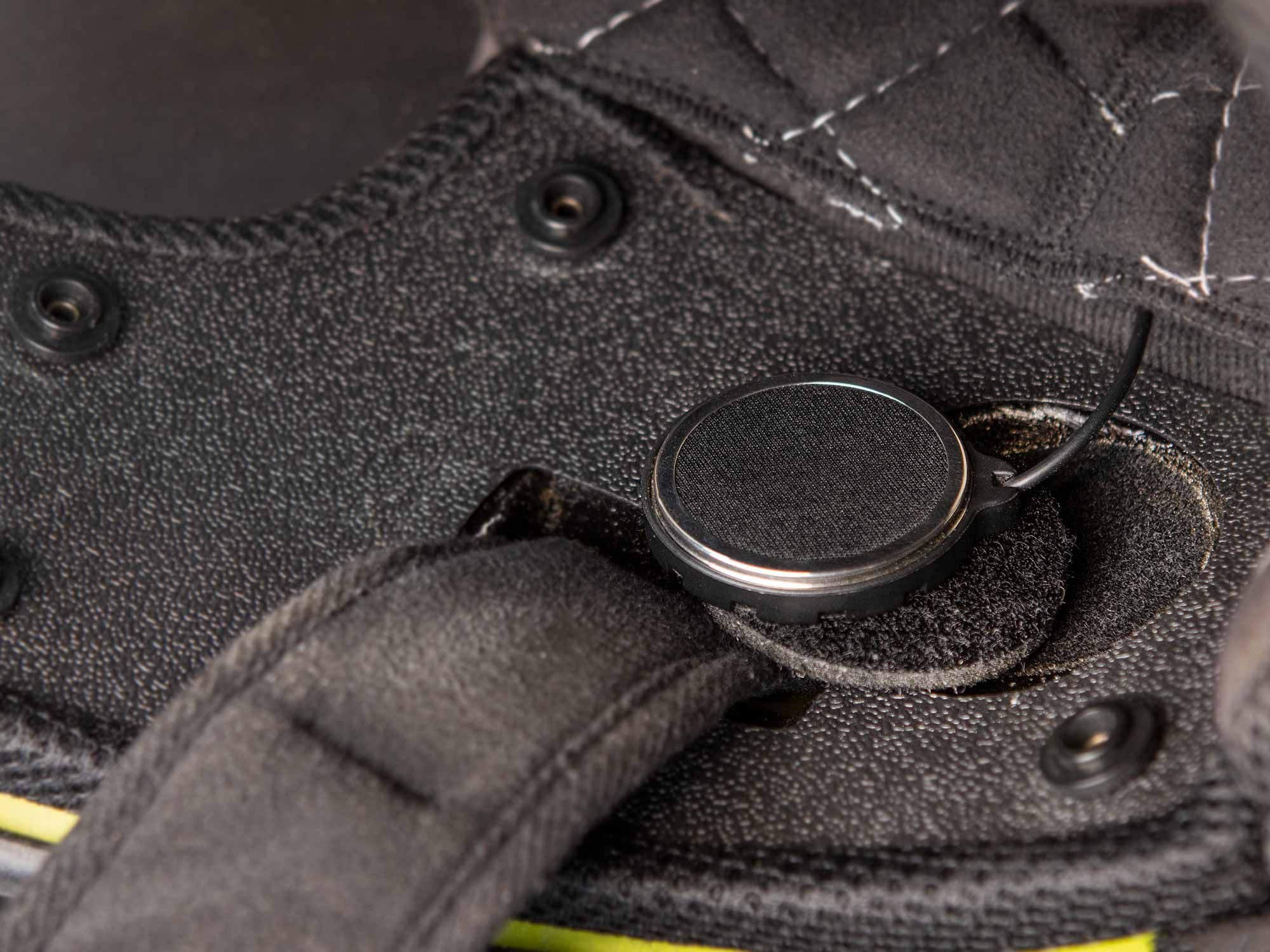 Helmet cutouts help speakers fit flush inside the impact foam, but they aren't always in the perfect location for your ears. (Alyssa Bridges/)
Use Foam Spacers
Now that the speakers are over your ears, the foam discs that come in the box with most systems can help improve the fit even further. These are designed to act as shims in your helmet to position the speakers closer to your ears and reduce wind noise. Moving the speakers closer to your ears will reduce the amount of space between for wind noise to collect, which will increase clarity.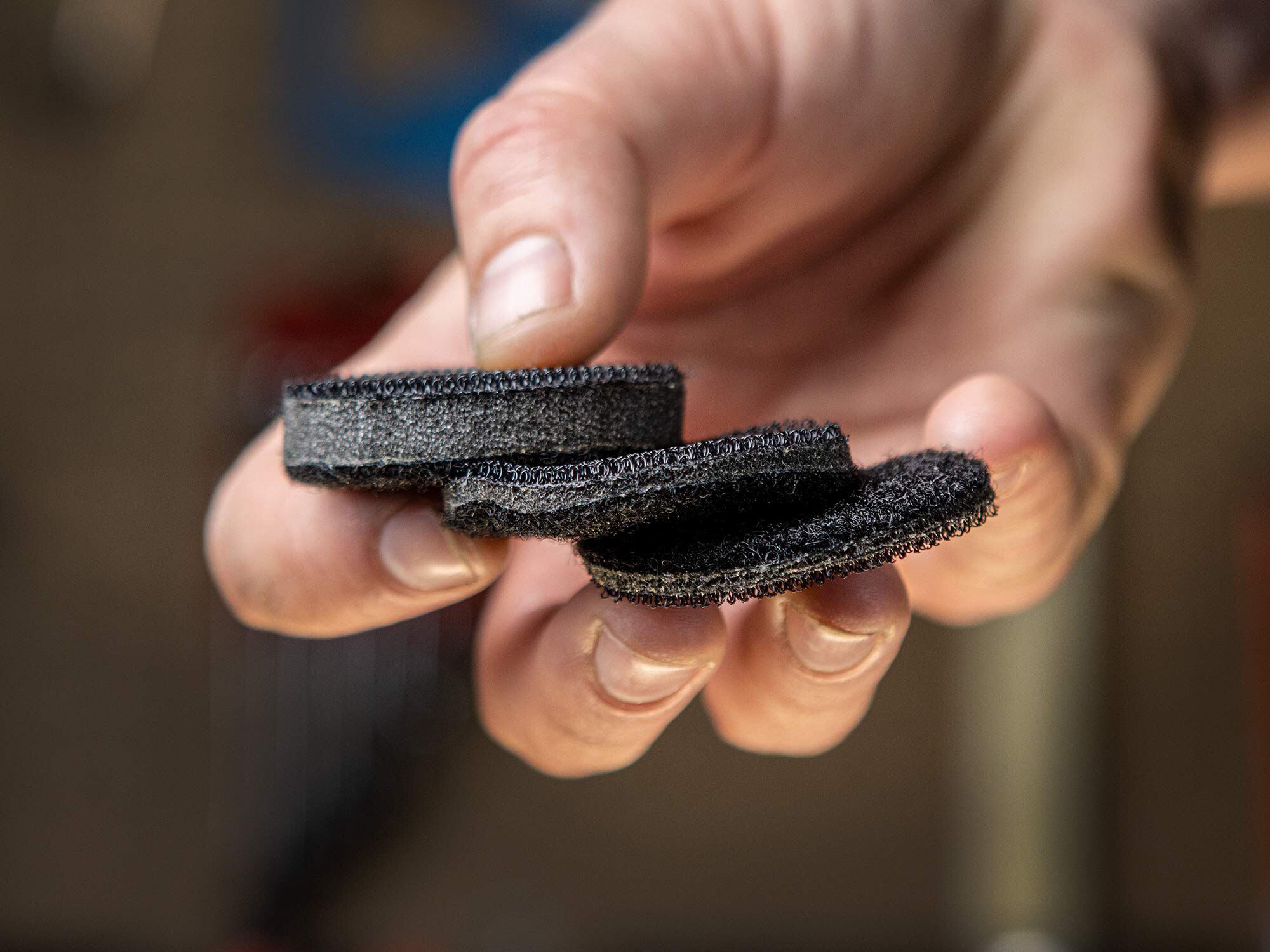 Most helmet communications systems come with some form of spacer, like those above, to help bring the speakers close to your ear and reduce wind noise. (Alyssa Bridges/)
Tidy Up
As you're installing wires, be careful of how you tuck and hide them under your comfort and impact foam. Under just fabric or softer padding, any bunched up wires will cause hot spots of discomfort on a long ride. Take some time and tuck wires into crevasses and hide them, then try the helmet on and see if you can feel them. Adding a little tape can help hold wires in place and stop them from falling out or shifting into an uncomfortable position as you ride.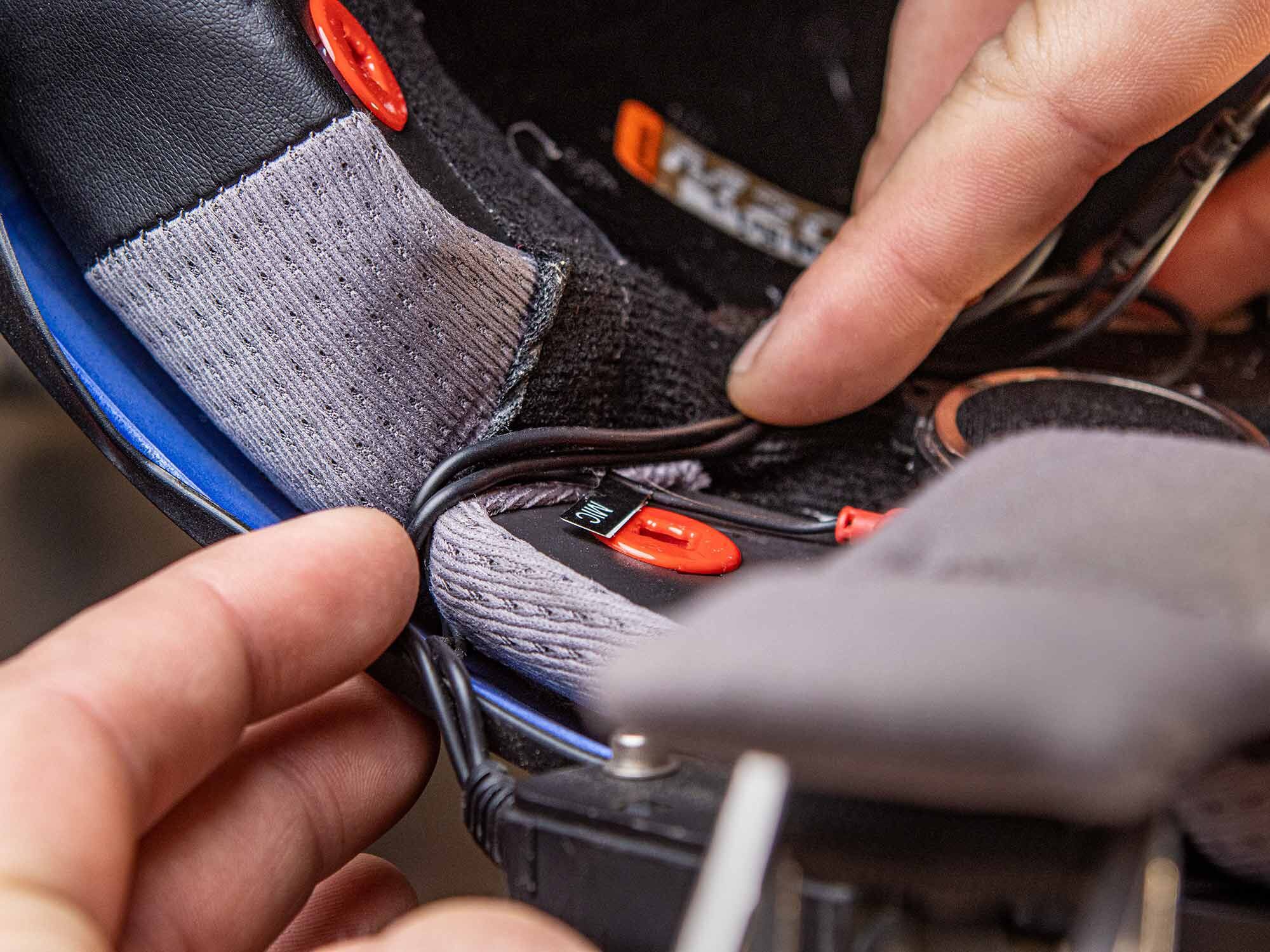 You can tuck your wires in the sides of your helmet and around the padding. Some tape can be useful to keep it from moving around as well. (Alyssa Bridges/)
Protect the Microphone
Although the manufacturers' manual will likely boast noise reduction technology and the ability to amplify the frequency of the human voice, the microphone needs help battling the wind. A poorly placed mic will collect wind noise and broadcast it to everyone else in the group, making conversation insufferable and voice commands unusable. Hiding 50–75 percent of the microphone behind the cheek pad can greatly increase clarity in any full-face helmet. Your friends on the other side of that mic will thank you.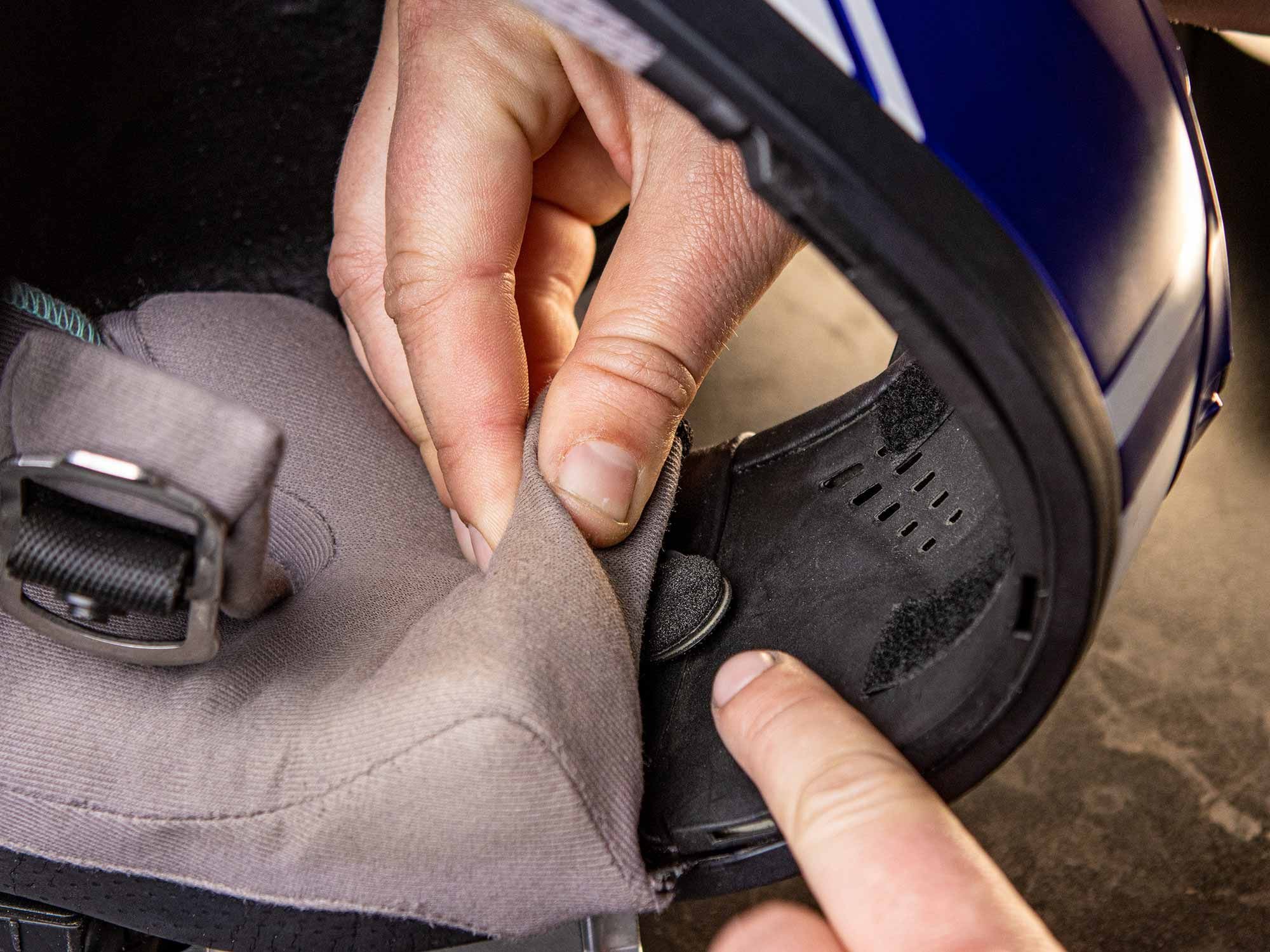 Partially tucking your microphone into your cheek pad is a great way to reduce wind noise. (Alyssa Bridges/)
Take Time for Yourself
You've invested in the technology, now take the time to make sure you're getting the most out of that investment. Doing this off of your bike will let you focus and tune it in a quiet setting without distraction. After installing your headset, sit and play music through it while making adjustments as needed. Can you hear equally out of both speakers? Is anything uncomfortable? Familiarize yourself with the controls while wearing the helmet so it's easy to do on the road.
With a little patience placing your speakers, tidy wiring, and protecting the microphone, you should be able to hear and be heard at speed. Gone are the days of a song being washed out in the wind, or a friend unable to hear your cry for gasoline.