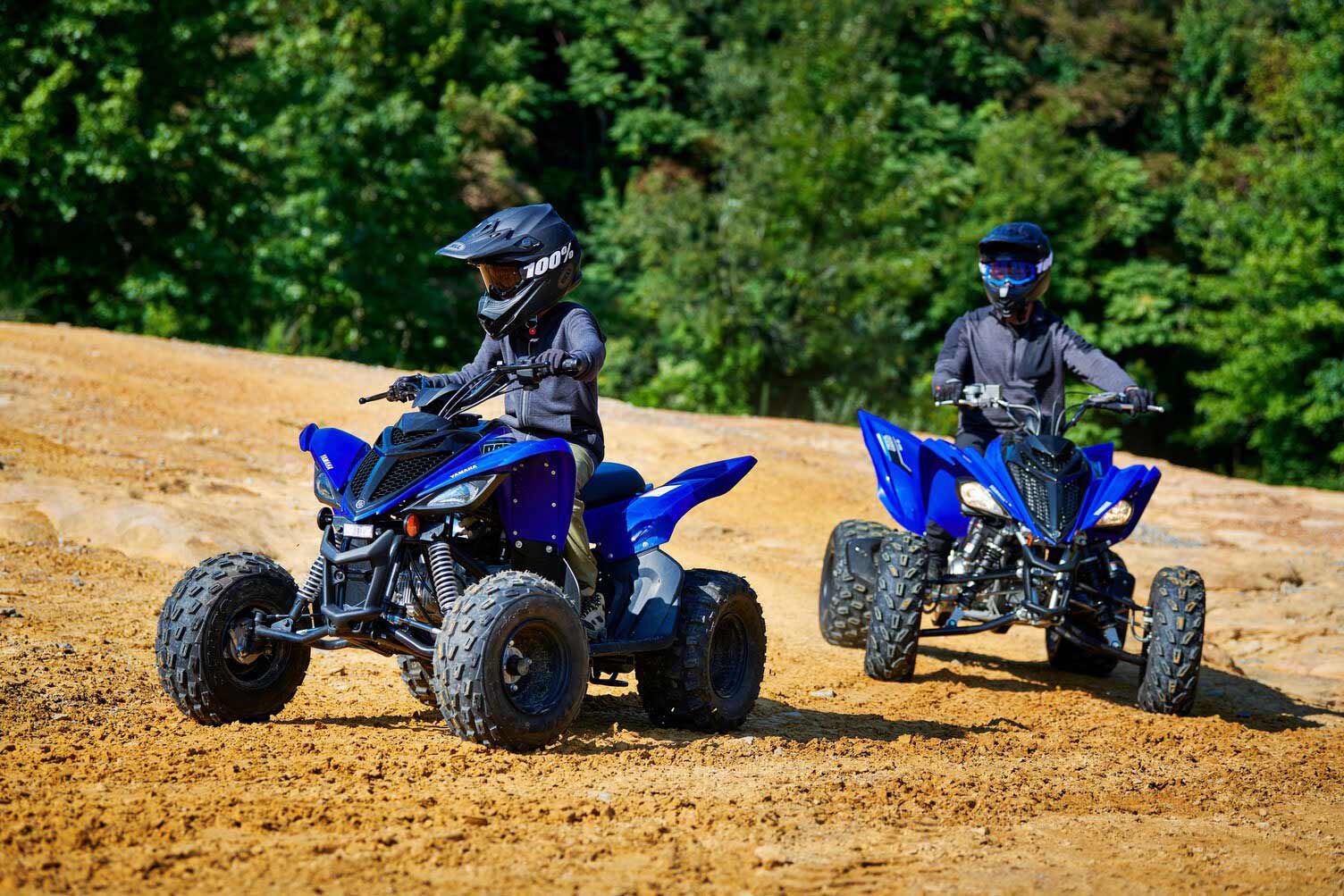 As the holidays approach, it's high time to get ahold of an ATV for your little tykes and get them outside in 2022. (Yamaha/)
With holiday gift giving barrelling down on us once again, Yamaha slid into our inboxes this week with some potential gift ideas for the burgeoning ATV racer in your life. As the last couple years have shown, getting outside and into the dirt is probably more popular now than it has been in recent memory. That means the industry is thriving, but it also means stock is low nationwide. Fortunately, Yamaha has some bread-and-butter youth models in dealerships across the country that are ready to go.
If you're feeling generous this year, here are three rides from Yamaha that will be hits under the tree and out on the trail.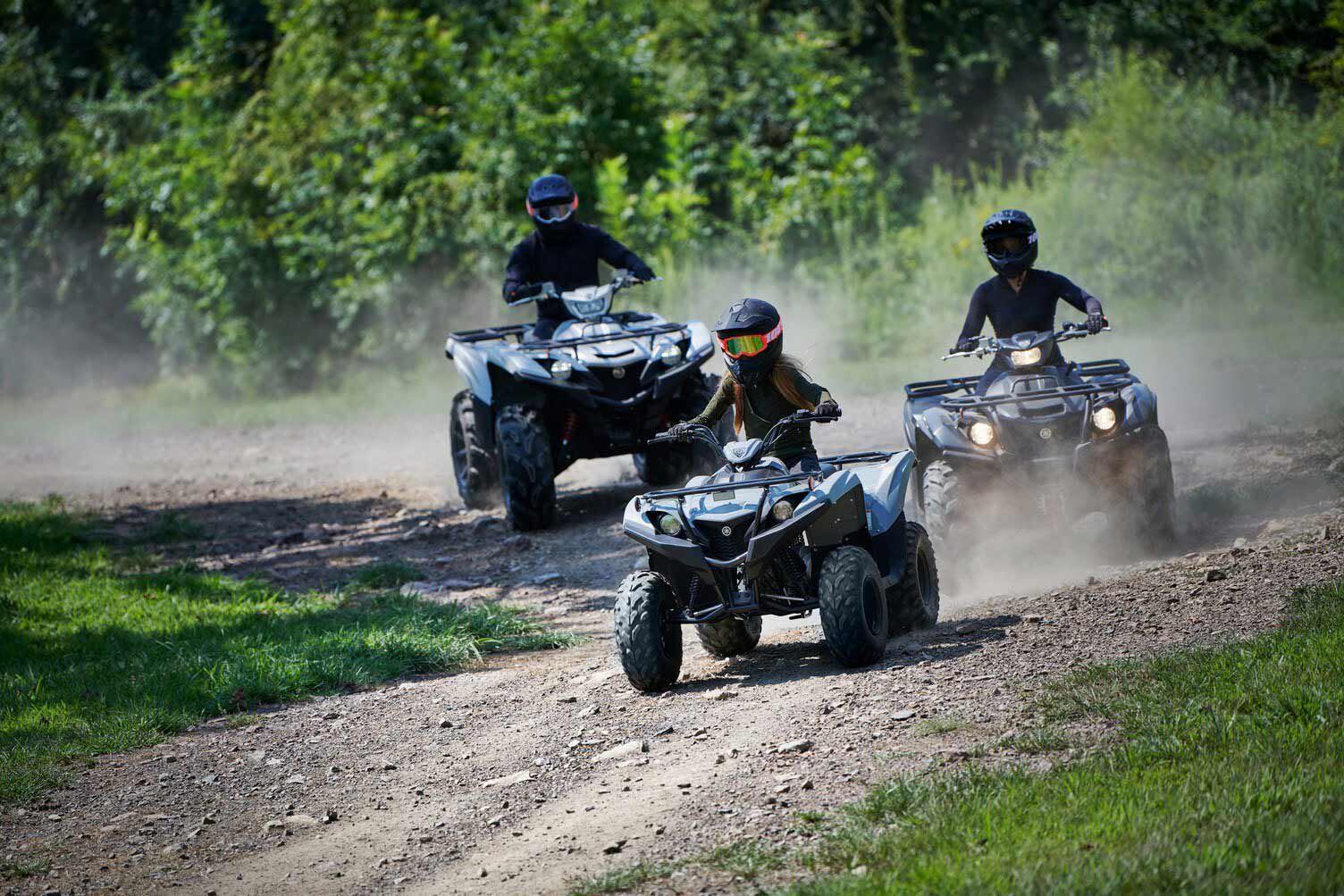 The 2022 Yamaha Grizzly 90 is a micro version of Big Blue's stalwart, and it's a great rig for a new rider. (yamaha/)
2022 Yamaha Grizzly 90, $3,199
This is Yamaha's stalwart work and recreation mount miniaturized for the growing farmer or outdoor enthusiast. It has racks front and rear to carry the spoils of a successful hunt, hay bales, or feed buckets, and is small enough to accommodate little riders.
To keep things relatively safe and even keeled, the Grizzly 90 has an electronic engine limiter and a throttle limiter to let you dial in just the right amount of power for your kid.
It's just two-wheel drive, so there's no rock crawling in its future, but with a stout CVT and Yamaha's tendency to overbuild things, it should be down for years of work and abuse.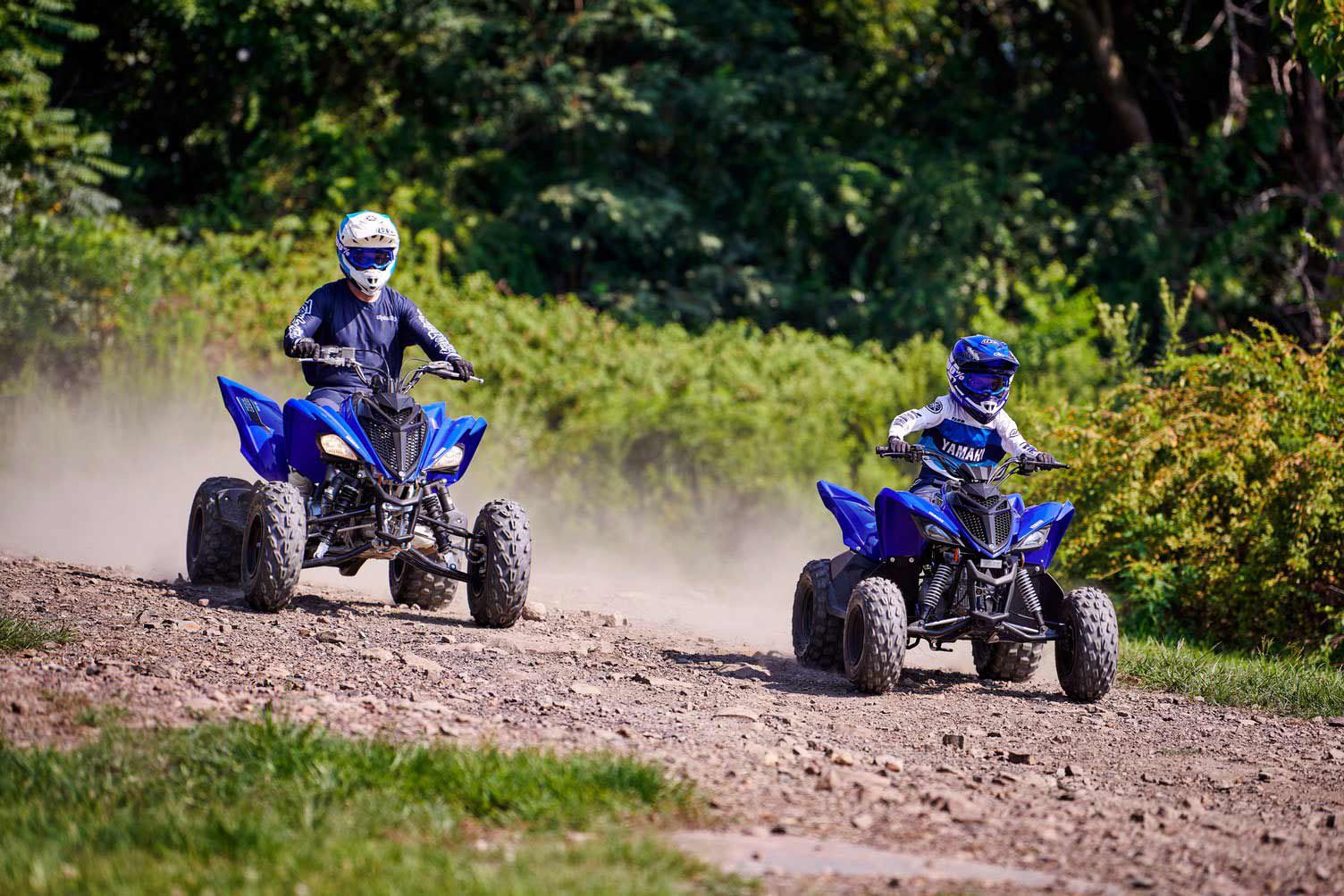 For the little ripper in your life, the 2022 Yamaha Raptor 90 is a gateway drug to full-on motocross rigs. (Yamaha/)
2022 Yamaha Raptor 90, $3,199
If your tike's wardrobe is more Alpinestars than Carharrt, Yamaha has you covered, too. The 2021 Raptor 90 is the littlest version of its motocross monster, but it has all the visual impact of the full-scale ripper.
There are two colorways to choose from, and the Raptor sports a CVT to let youngsters learn a powerband without having to also think through gear changes. And, like the Grizzly we discussed above, it's an overbuilt, air-cooled engine, so maintenance is low and reliability is high.
At $3,199 for a brand-new rig, it's hard to argue against the Raptor and Grizzly, especially given what used rides are going for these days.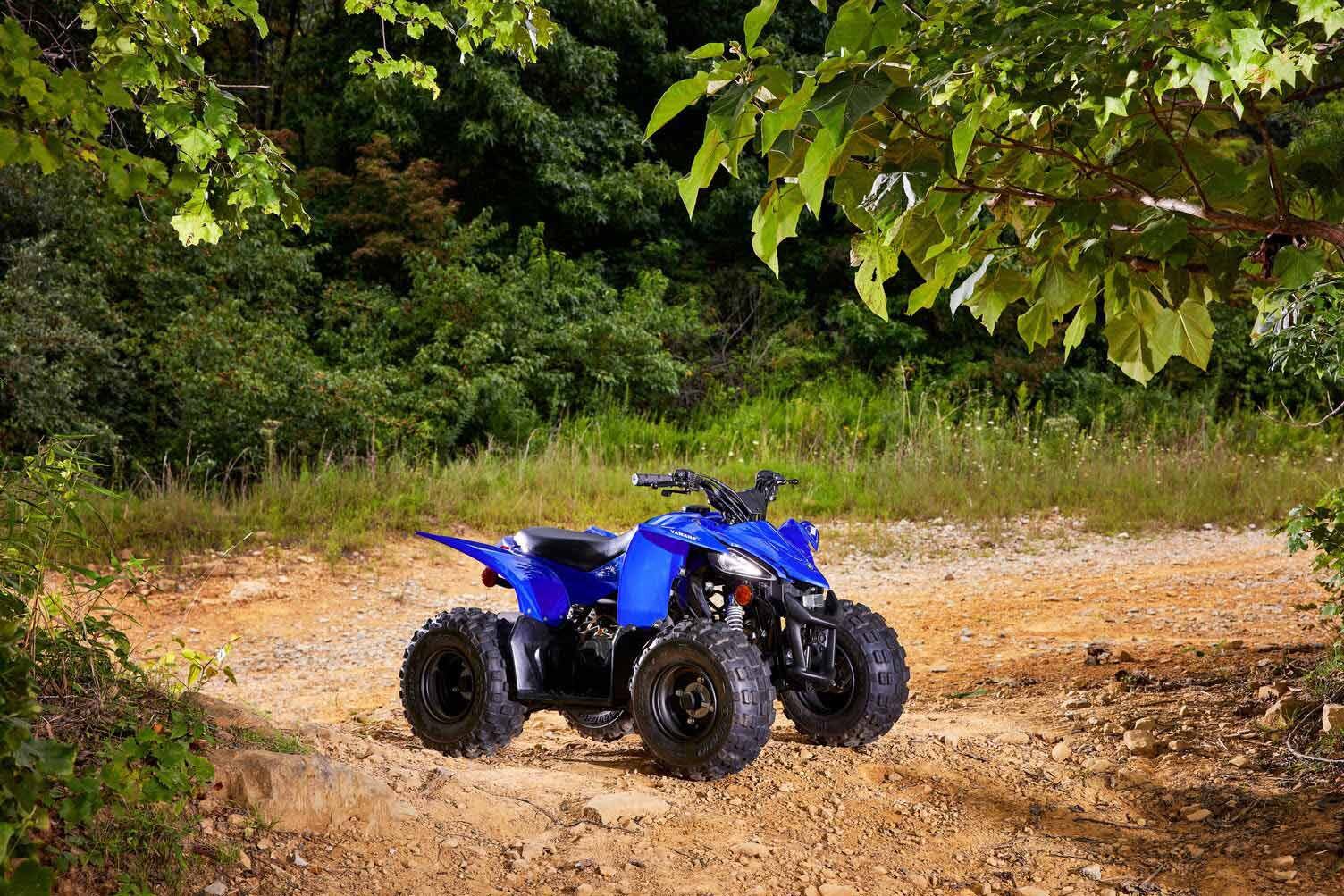 The pint-sized 2022 Yamaha YFZ 50 is reliable, safe and comfortable for new riders. (Yamaha/)
2022 Yamaha YFZ 50, $2,199
Finally, for your smallest ripper, Yamaha has the 50cc YFZ 50, tailored to kids six and up. Like its bigger siblings, the YFZ 50 has an automatic transmission, so your new riders can get comfy with power and handling without having to worry about staying in the powerband.
Like the 90, the 50 is air cooled and robust, so you won't be back and forth to the dealer to keep the machine running.
To keep your youngest safe, the YFZ 50 can be electronically limited, throttle limited, and has a safety tether/engine kill switch on the back grab bar so parents can follow along and cut the engine if the need arises.
There's no getting around the fact that an ATV is an expensive gift, but with Yamaha's low entry price and reputation for reliability, they should last years, and hold decent resale value when your kid is ready to move up.