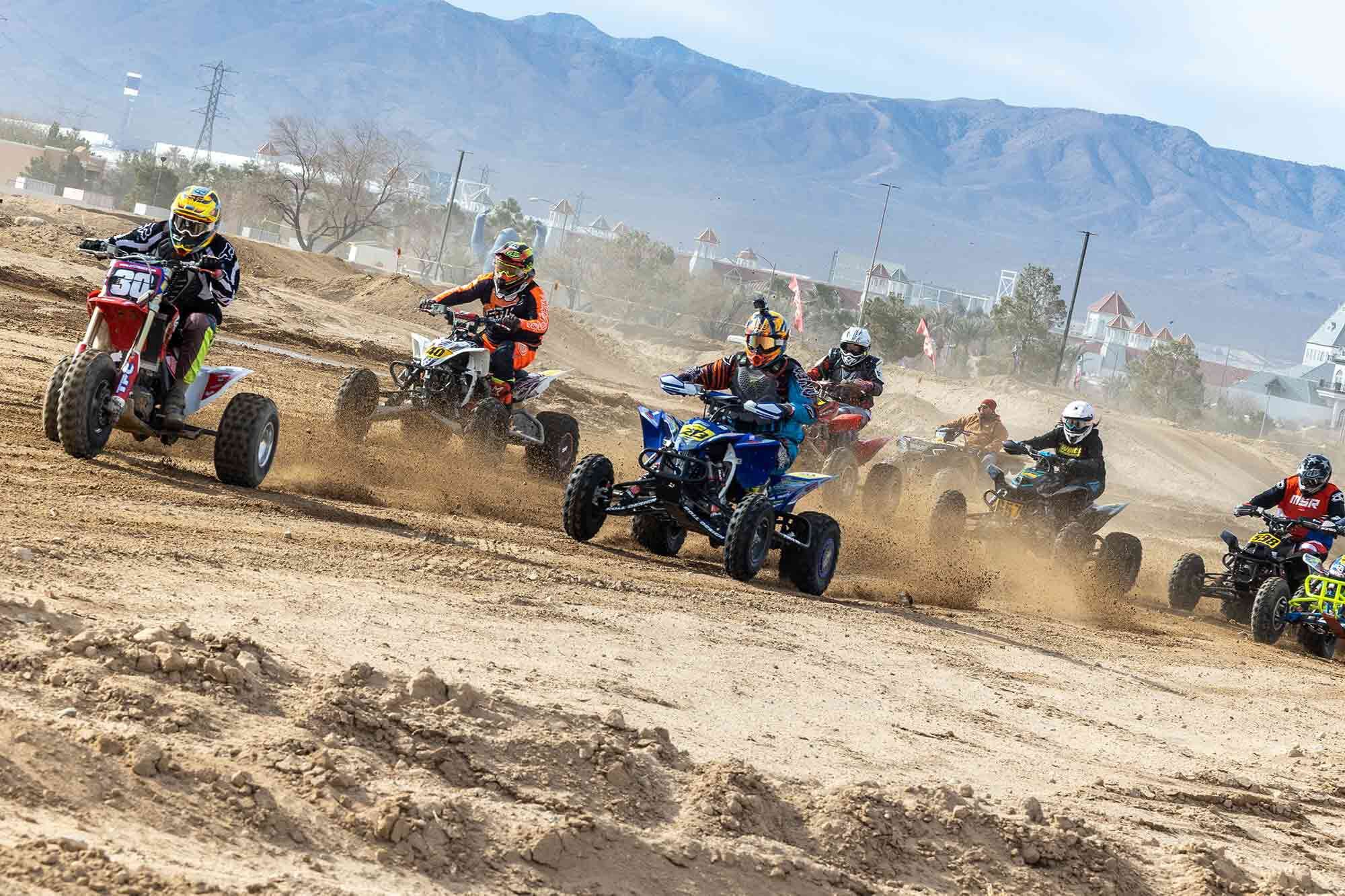 Dave Ham, on his No. 30 TPC trike, holeshots the 50+ age group ATV class at WORCS 2022 Round 1 in Primm, Nevada. (Jeff Henson/)
The World Off Road Championship Series (WORCS) wants three-wheeled racers to know that they are wanted, and it just rolled out an even bigger welcome mat. Last year, WORCS added an ATC class to the Sunday racing roster for all of its ATV events. For 2022, WORCS is letting three-wheelers race with the ATVs, and vintage and modern trikes are all welcome.
"As of right now, yes, we will be letting our ATC racers compete in other classes to give them more track time," said Heather Wallace, office manager at Podium Promotions. "If we start seeing a big increase in ATCs, we might consider running an ATC race both Saturday and Sunday, but for now we are letting them run with other classes to get more track time."
We're thrilled to hear it! WORCS Round 1 in Primm, Nevada, saw a number of three-wheelers during two days of racing, including a modern TPC 450cc Honda trike and two BVC trikes—one Honda 450 and a KTM 450. If three-wheeler numbers continue to grow, perhaps separate classes for vintage and modern trikes could surface.
Will we see three-wheelers lining up in the pro and pro-am ATV ranks soon? It could happen, but only if the numbers continue to grow. If you have a three-wheeler that you want to race, WORCS has a class for you from beginner skill level to pro. What are you waiting for?
For more information, check out WORCS online.
Want to stay up to date on the latest ATV Rider news and reviews? Sign up for our weekly newsletter!