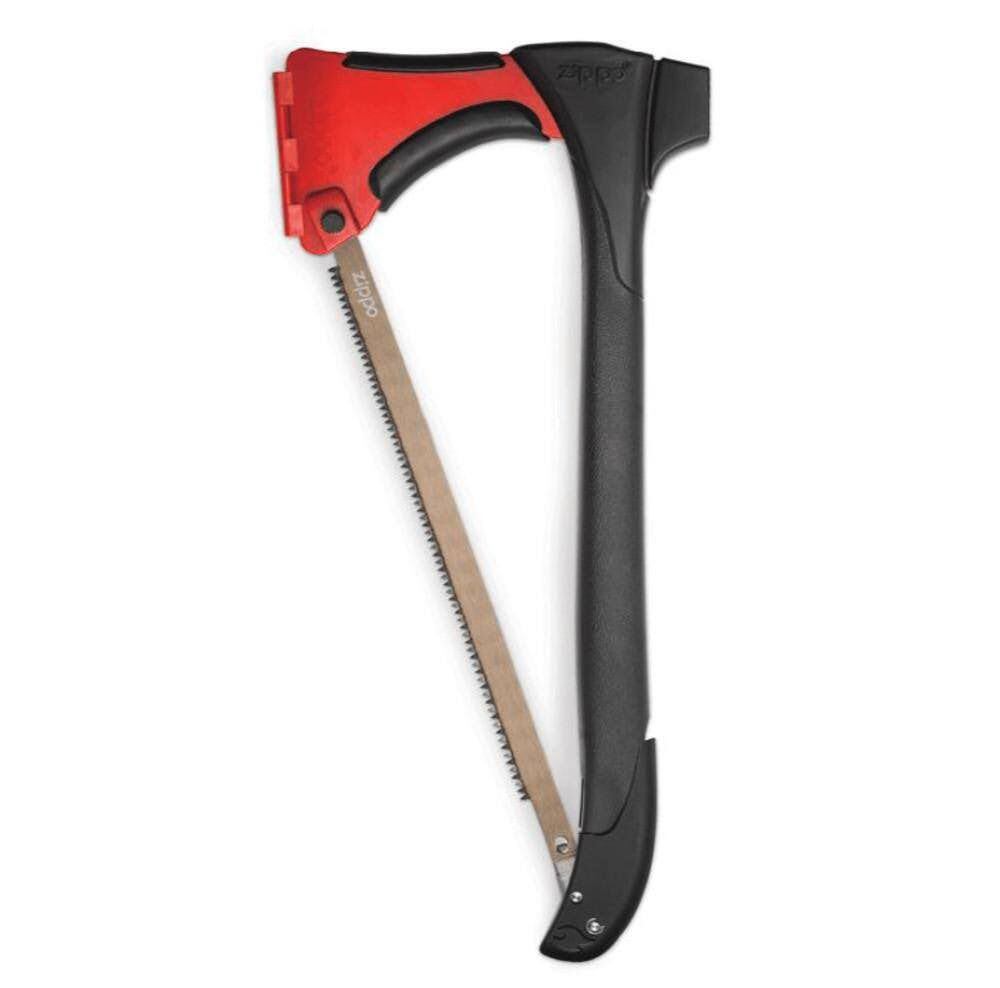 The Zippo AxeSaw combines three tools into one device to ease packing for your next adventure. (Zippo/)
The Swiss army knife concept has been around for a century and a half or so—Herman Melville described the device in Moby Dick—but few in that time have applied the concept to bigger tools. Zippo is taking a crack at changing that with the AxeSaw, a camping tool that is exactly what its name implies—a hatchet that can double as a small bow saw.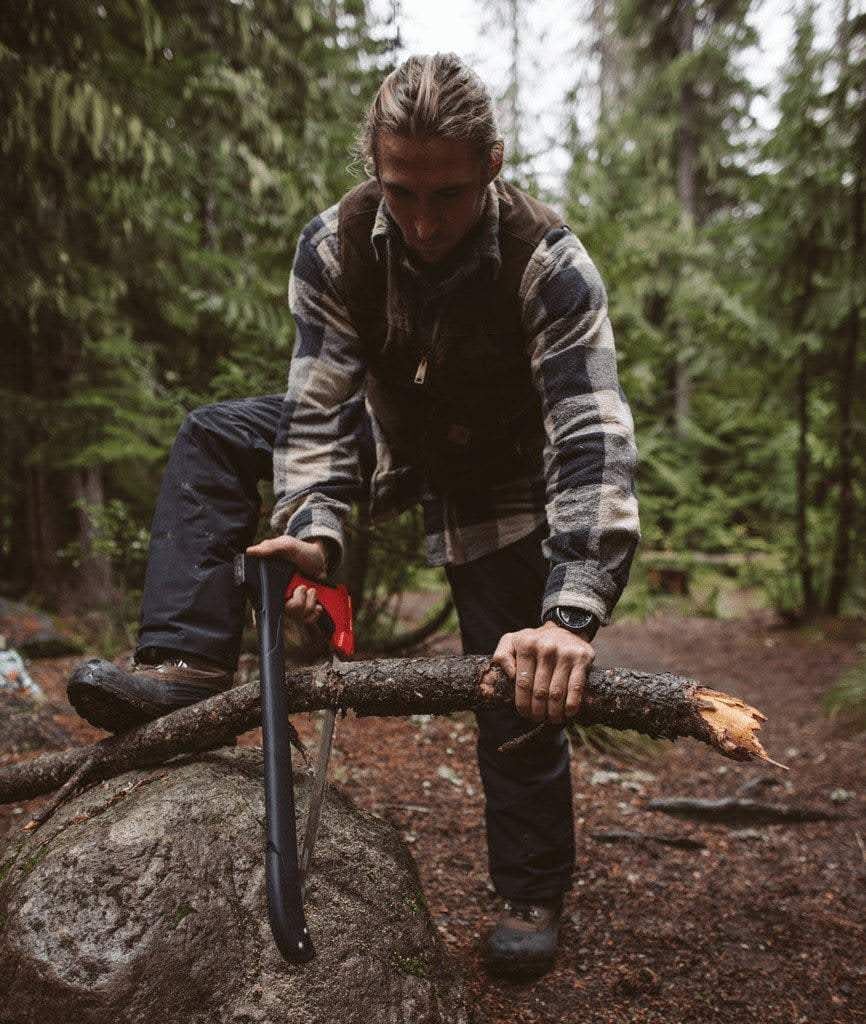 Zippo's AxeSaw safely converts from a hatchet to an axe in seconds, and can be safely used as a mallet with the composite axe sheath installed. (Zippo/)
When it's all packed away for storage, the thing looks like a normal composite-handled hatchet, albeit one with a nicer sheath and handle than run-of-the-mill hardware store hatchets. But stored in the handle of the AxeSaw is a 15-inch saw blade. The reverse side of the 5-inch, full-tang 420 steel axe head is a tent stake mallet.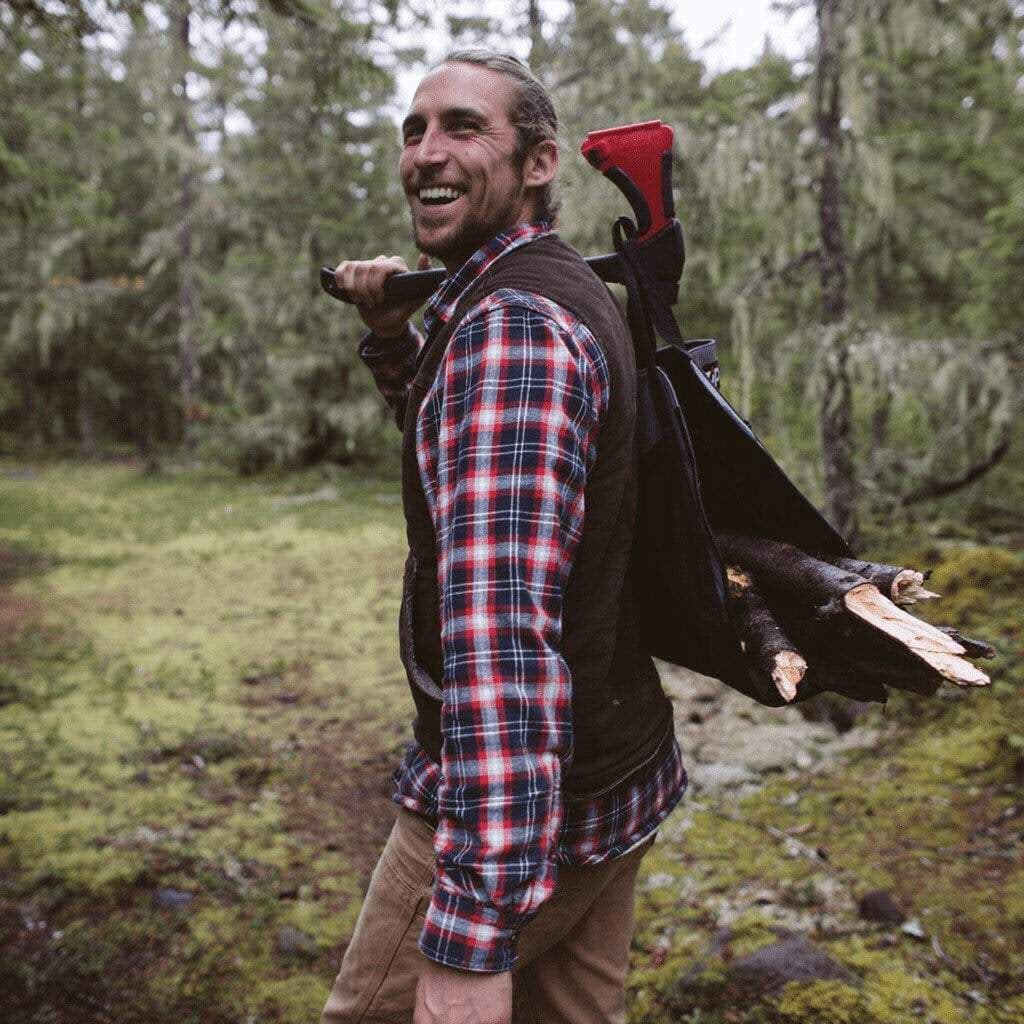 This is the face of a man who converted a hatchet to a saw in seconds, then safely used it as a mallet with the composite axe sheath installed. (Zippo/)
Best of all, it's the same size as a normal camping hatchet, so you're packing three tools in the space required by one. If you're camping out of your truck, space isn't always a big constraint, but on a UTV, it's like gold.
The AxeSaw aims to make short work of downed trees, campfire wood prep, tent setup, cutting kindling, and whatever else you can dream up.
They're available directly from Zippo for $89.95.
Want to stay up to date on the latest UTV Driver news and reviews? Sign up for our newsletter!