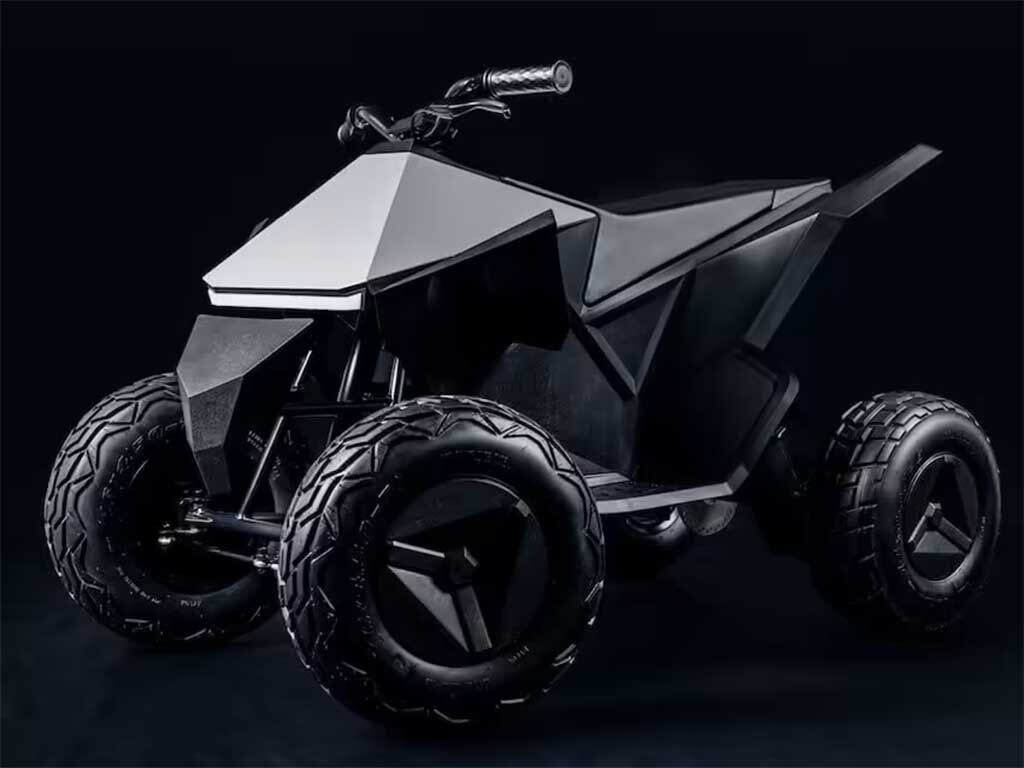 Tesla Cyberquad for Kids (Tesla/)
Tesla dropped a little surprise on the world in the form of the Cyberquad for Kids this year. The world's been waiting for both the company's Cybertruck and Cyberquad since the two concepts debuted in 2019, and while we don't have any new information on either of those, we do know a good bit about the pint-sized Cyberquad for Kids. At $1,900, the machine's surprisingly reasonable, which is probably why it's already sold out. Here's what we know:
It's No Tesla
Despite the steel frame and lithium-ion battery, this is no Tesla. The Cyberquad for Kids is built by Radio Flyer, the company behind other children's ride-on toys.
Range
Tesla says the Cyberquad for kids will have about 15 miles of range thanks to its lithium-ion battery, which is pretty good for a small electric ATV.
Runtime
That range may be suspect, as Radio Flyer claims the 288Wh battery has a dismal one-hour runtime.
Top Speed
Kids won't be able to get going too fast. There are two speed settings, with the first limiting operators to 5 mph. The second setting limits the little ripper to 10 mph, and reverse also tops out at 5 mph.
Minimum Age
Tesla says the Cyberquad for Kids is for children 8 years old and up with a maximum weight capacity of 150 pounds.
Charge Time
It takes about five hours to charge a fully depleted battery.
Some Assembly Required
You'll need some tools to put the Cyberquad for Kids together. For more information, check out the assembly instructions here.