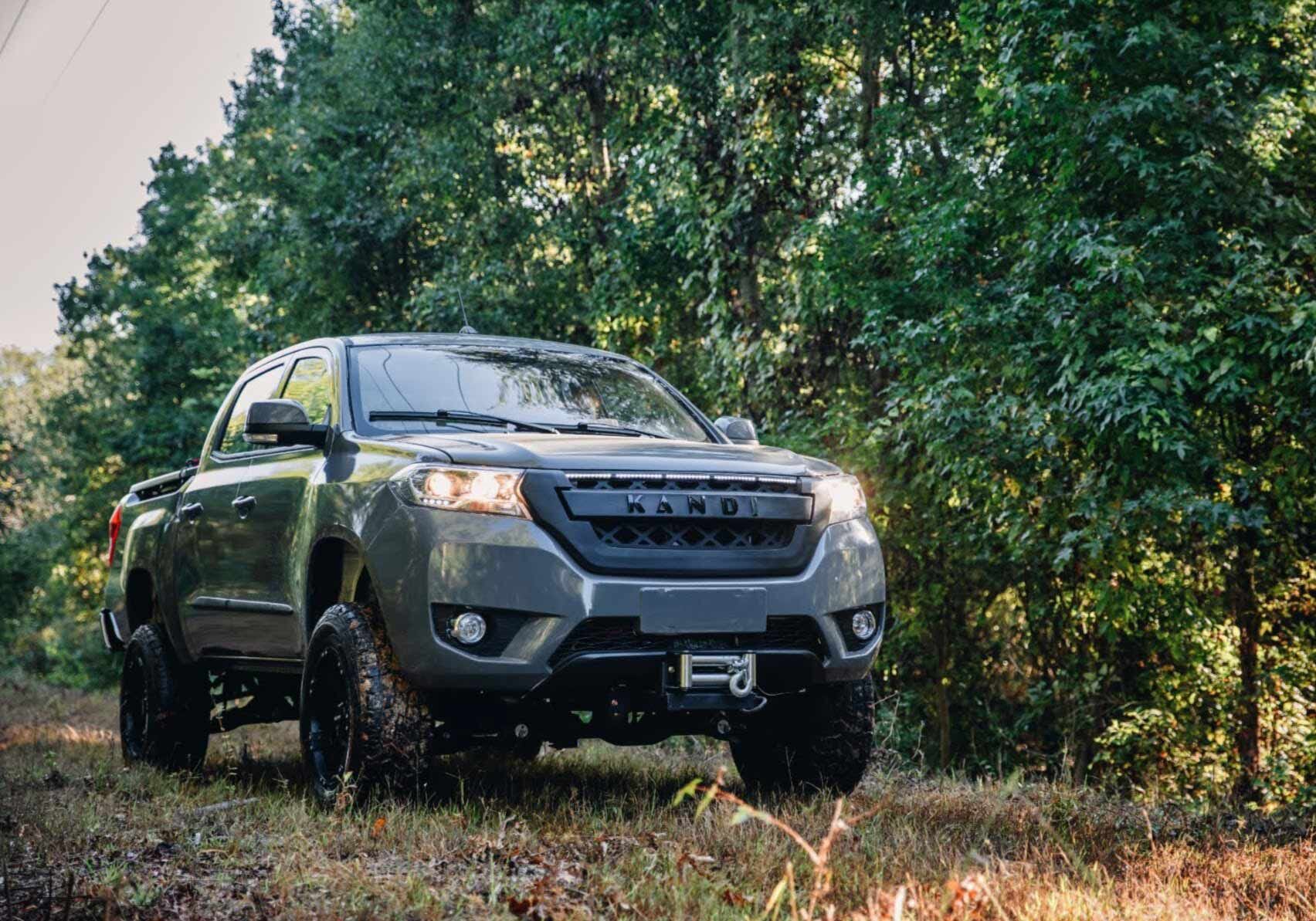 The Kandi K32 is a truck-sized UTV powered by a 29 hp electric drivetrain. (Kandi/)
We often compare the utility of work UTVs to beater pickups, but Chinese firm Kandi seems to have decided that utility side-by-sides ought to just be trucks. The 2022 Kandi K32 looks like a bank ad composite of a small pickup truck, but it's off road-only, electric, and packs just 28 hp. So it's technically a UTV, but you'd be hard-pressed to work that out just by looking at it.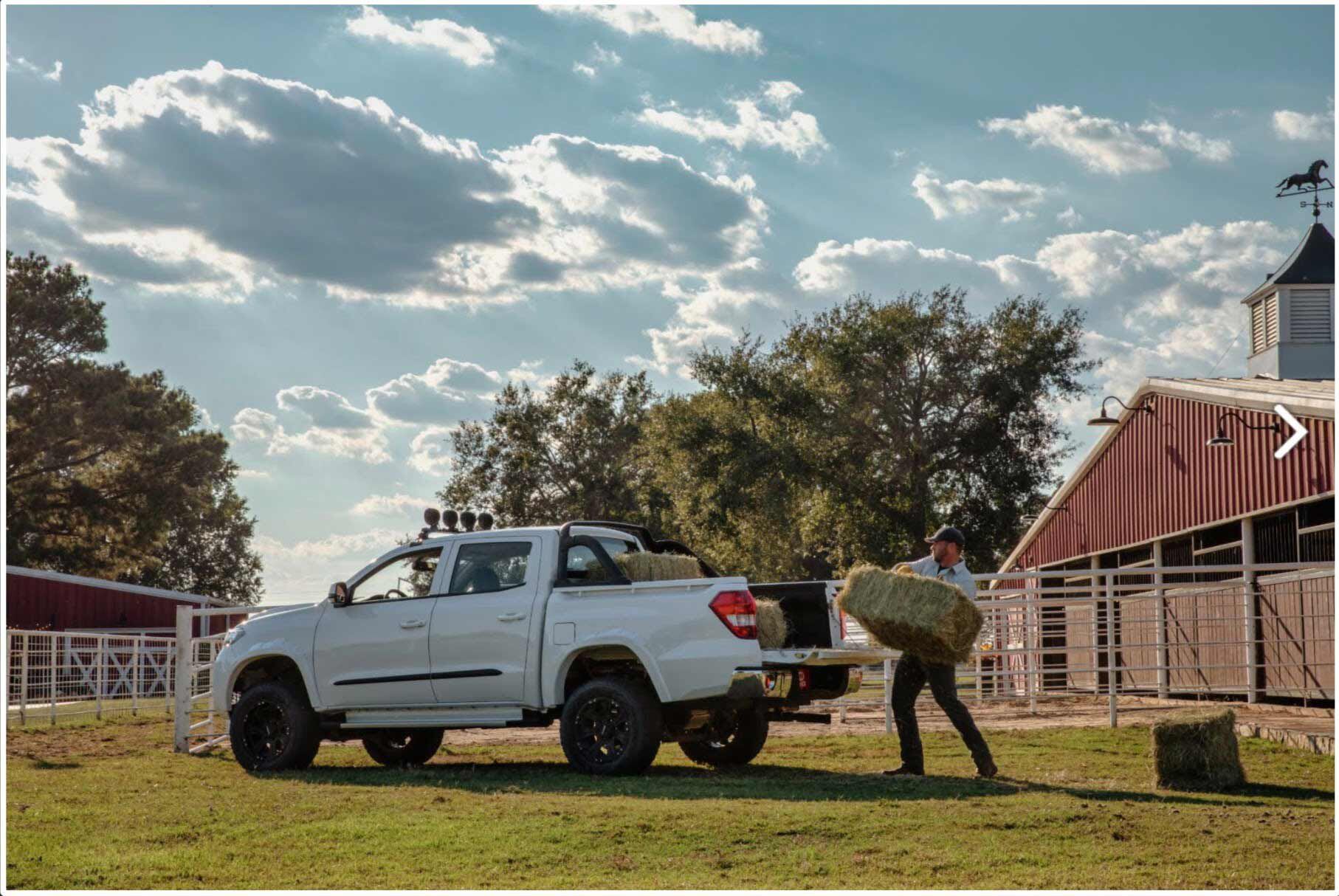 Outside the US, it's known variously as the Foday Lion F22, the Dongfeng Yufeng, and the SAF Striker, and it's a full-on truck powered by conventional gas or diesel engines. In this market, though, it's a very heavy and very expensive all-electric UTV. (Kandi/)
There's a good reason for that. The Kandi K32 is built on the same platform as the Foday Lion F22 pickup, which is built in China as a conventional pickup and sold in markets around the globe. It's also known as the Dongfeng Yufeng, the SAF Striker, and the Dayun Pika. Those all come with either a Mitsubishi-sourced gasoline four-banger or a 1.9-liter turbodiesel, backed by either a six-speed manual or six-speed automatic.
But in the Kandi K32 electric is the only option. Juice goes to all four wheels, and it'll allegedly hit 65 mph if you give it enough time. It's a little bit longer than a Ford Ranger, and comes with a bunch of amenities you'd expect on a street vehicle, such as ABS, a backup camera, speed-sensing door locks, a 10-inch touchscreen, and an anti-theft device.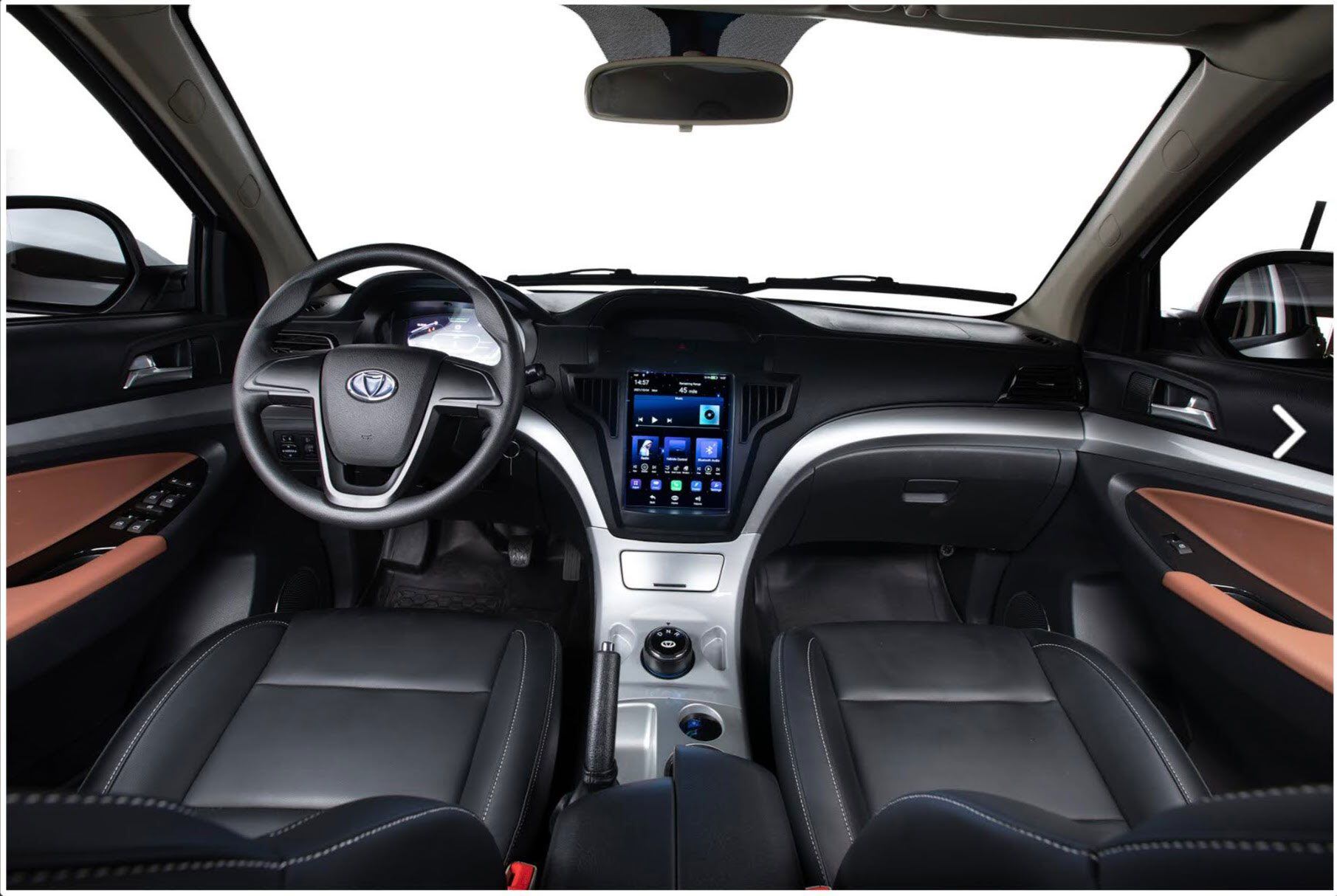 By UTV standards, the interior is bananas, with a 10-inch touchscreen, what appear to be leather seats, a backup camera, and speed-sensing locks. (Kandi/)
In long-range trim, Kandi says the K32 is good for 150 miles on a charge, and its 50 kWh battery goes from flat to fully charged in seven and a half hours. The dual-cab pickup shape means it can carry four adults. It also carries a very carlike three-year, 36,000-mile powertrain warranty and a five-year, 30,000-mile lithium-ion battery warranty.
And now, the catch(es). Kandi says the K32 costs a scarcely believable $27,699 for the standard range model, and $34,499 for the long-range version. Also, it weighs a very trucklike 4,089 pounds, which means trailering it to your local trails is going to take more than just a light-duty pickup. Hell, in another universe it might even be possible to get all meta and tow your Kandi K32 with your Dongfeng Yufeng.
Want to stay up to date on the latest UTV Driver news and reviews? Sign up for our newsletter!