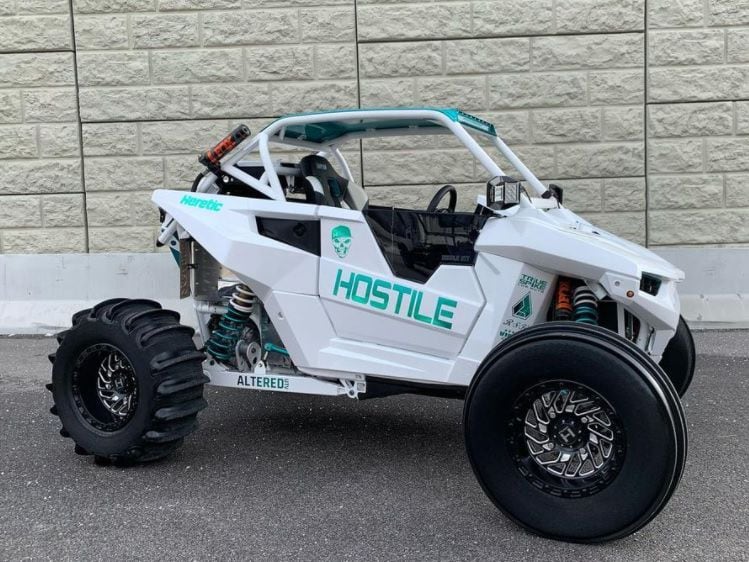 The world's first Tesla-swapped Polaris RZR RS1. (@tesla_rzr on Instagram/)
With 110 hp, the Polaris RZR RS1 is a fast machine geared toward expert riders and high-performance driving. For some, though, substantial power isn't enough. The Teslaris is here to fix that, with a Tesla Model 3 powertrain in a Polaris RZR RS1 body.
With a portmanteau referring to its mating of Tesla and Polaris components, Ron Cobbley's creation was built for 2021′s SEMA show in Las Vegas. The machine has its own Instagram page under the handle @tesla_rzr, which showcases the work of art. How the electric drivetrain fits in the back of the RS1 is beyond us, but it looks like a cohesive project that didn't leave any stone unturned.
We're not certain exactly which Model 3 motor the Teslaris uses, but it should register anywhere between 283 and 450 hp, depending on trim. Even the lower figure is a considerable jump over the RS1′s stock output, and there's no doubt that this RZR is a rocket. Videos of the UTV in a parking lot display its ability to lift the front end with ease, and the Teslaris looks wild on the sand dunes.