The new XT400 tire from System 3 combines the radial carcass of the XTR370 tire with the mud-ready tread of the XM line to create an innovative 10-inch wide smooth-running mud-trail hybrid.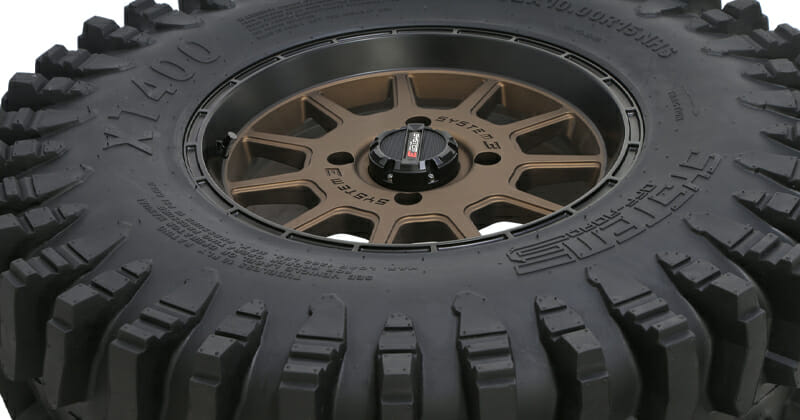 It has aggressive shoulder lugs to pull through deep ruts and deep rim guard that protect the wheel lips in addition to reduce the chance of a pinch flat.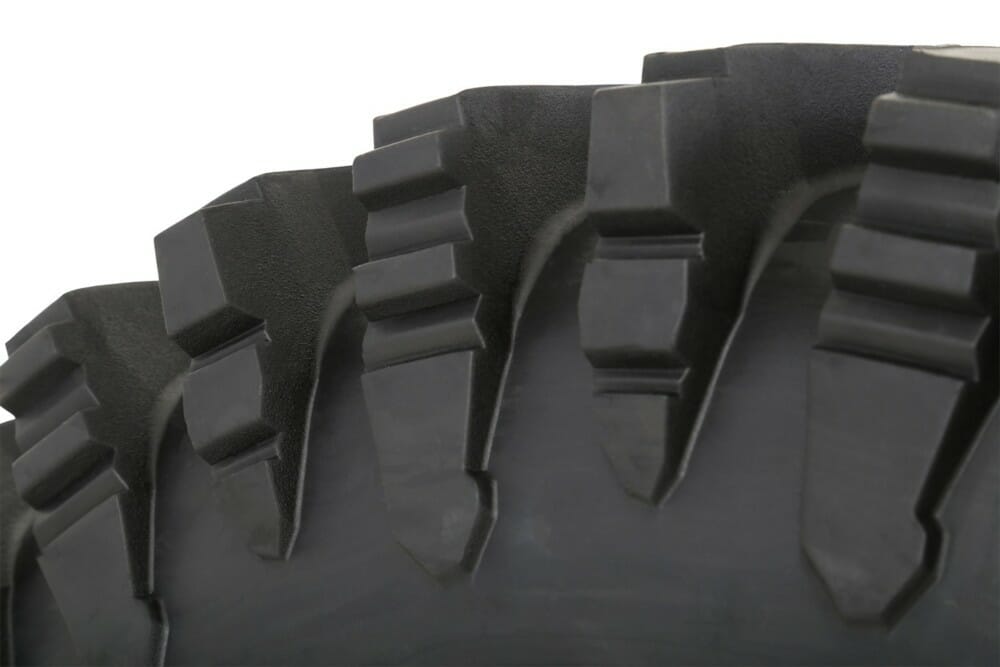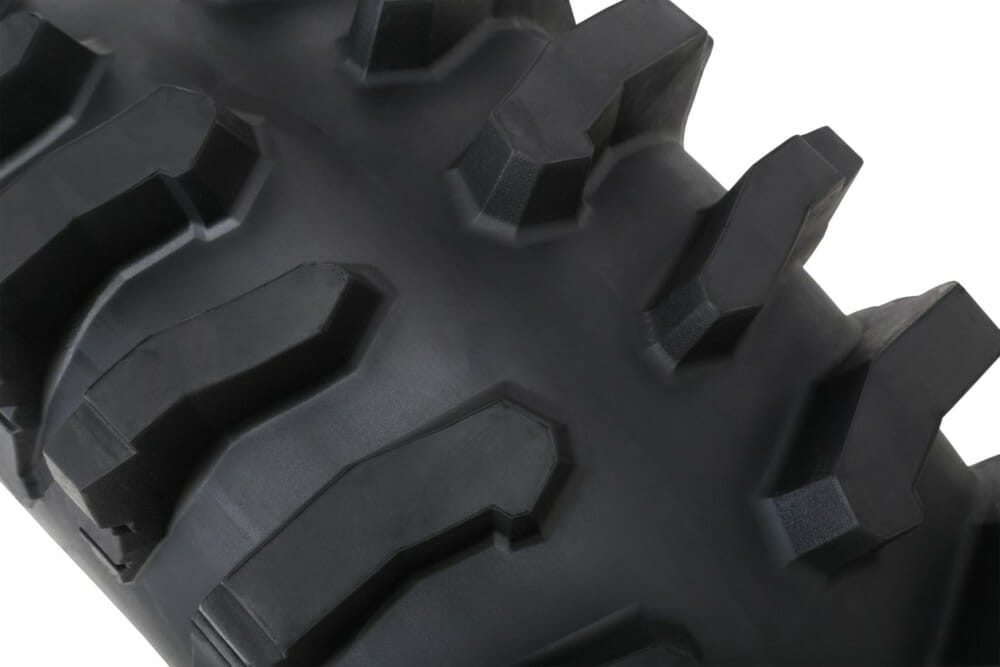 Here is more from System 3's press release:
Yorba Linda, CA (March 23, 2021) – By combining two high-performance tire designs, System 3 Off-Road has created the new XT400, a mud-trail hybrid tire that delivers extreme trail traction. The XT400 combines the radial carcass of the rugged XTR370 tire with the mud-ready tread design of the XM tire line.
The new XT400 tire features a 10-ply rated radial carcass and 10-inch wide footprint, with multi-stage lugs up to 2.0 inches deep. The tire's aggressive shoulder setup gives drivers powerful traction and control through deep ruts and loose terrain. And a deep rim guard protects wheel lips and helps avoid pinch flats.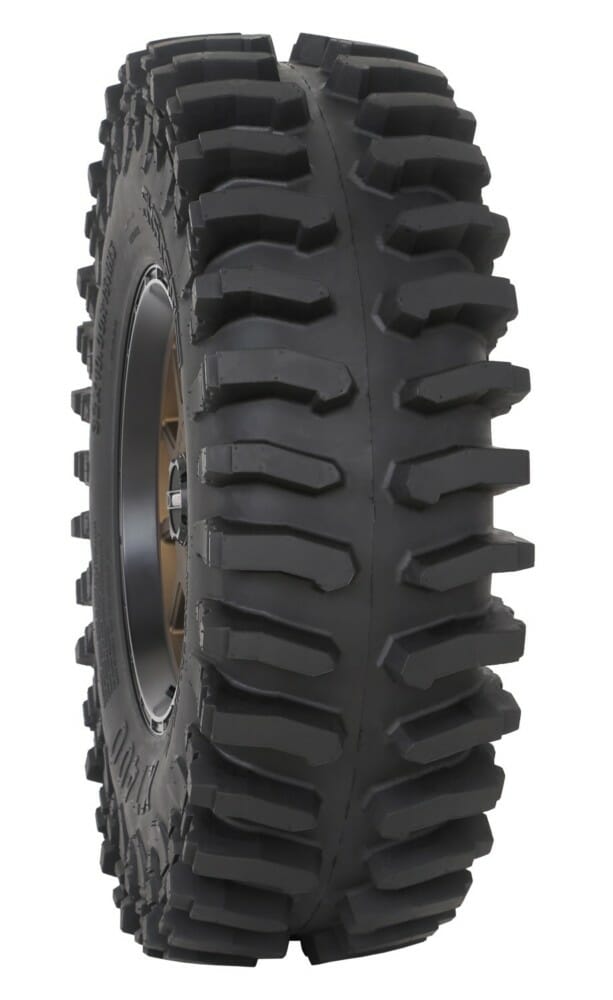 Video | 2021 System 3 Off-Road XT400 Tires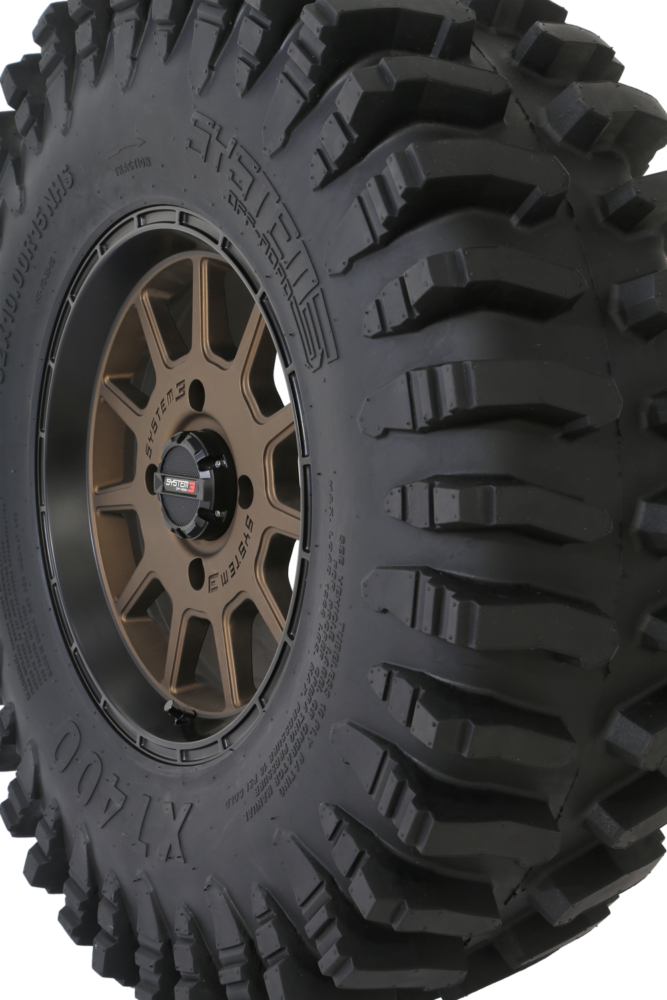 The XT400 is available for both ATVs and UTVs, in sizes from 27-inch for 14-inch wheels up to 40-inch tires for 24-inch wheels. Suggested retail pricing for XT400 tires ranges from $221 to $383.
XT400 Extreme Trail Specifications
| | | | | | | |
| --- | --- | --- | --- | --- | --- | --- |
| PLY RATING | DIAMETER | TREAD DEPTH | MAX PSI | MAX LOAD | WEIGHT | PART # |
| | | | | | | |
| 10 ply rated | 27.0 in. | 1.25 – 1.5 in. | 18 psi | 942 lbs | 41.9 lbs | 522658 |
| 10 ply rated | 28.1 in. | 1.25 – 1.5 in. | 18 psi | 1002 lbs | 44.8 lbs | 522660 |
| 10 ply rated | 30.1 in. | 1.25 – 1.5 in. | 18 psi | 1134 lbs | 47.6 lbs | 522661 |
| 10 ply rated | 32.1 in. | 1.25 – 1.5 in. | 18 psi | 1293 lbs | 51.1 lbs | 522662 |
| 10 ply rated | 32.0 in. | 1.25 – 1.5 in. | 18 psi | 1260 lbs | 51.8 lbs | 522663 |
| 10 ply rated | 33.1 in. | 1.25 – 1.5 in. | 18 psi | 1350 lbs | 52.9 lbs | 522664 |
| 10 ply rated | 33.0 in. | 1.5 – 2.0 in. | 18 psi | 1152 lbs | 51.1 lbs | 522665 |
| 10 ply rated | 35.0 in. | 1.5 – 2.0 in. | 18 psi | 1299 lbs | 55.8 lbs | 522666 |
| 10 ply rated | 37.2 in. | 1.5 – 2.0 in. | 18 psi | 1473 lbs | 61.3 lbs | 522667 |
| 10 ply rated | 40.1 in. | 1.5 – 2.0 in. | 18 psi | 1581 lbs | 72.3 lbs | 522668 |
For more information, visit System3Offroad.com