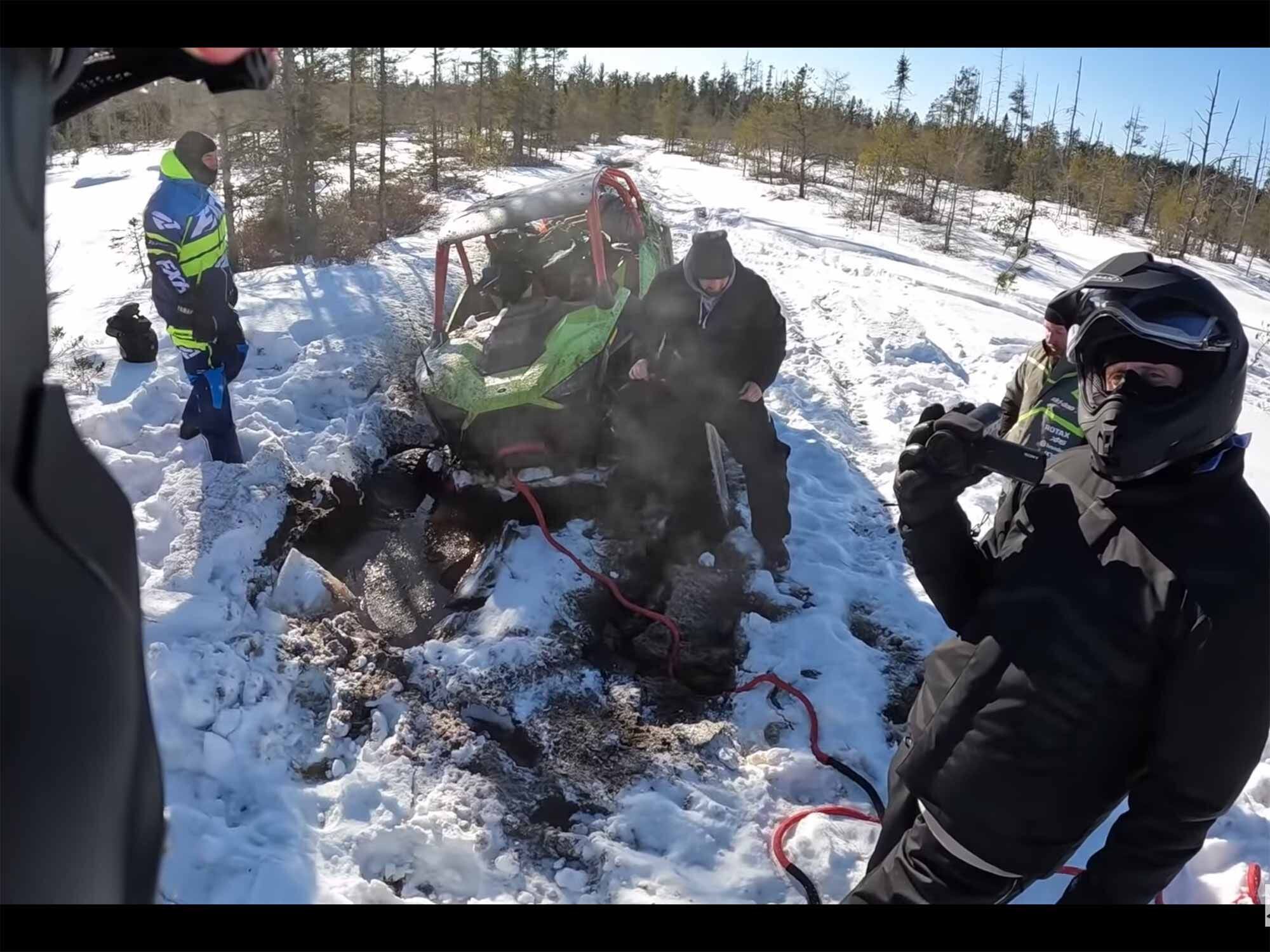 The 2022 Polaris RZR Pro R is an incredible machine, but even it is susceptible to getting stuck. (Cleetus McFarland/)
The crew at SXSBlog have never been known for being kind to their equipment, and they're proudly carrying on that tradition with their newly acquired 2022 Polaris RZR Pro R Launch Edition. After unboxing it and immediately sending some massive jumps at their headquarters, they took to the brutal Michigan winter for a two-day camping trip.
Professional Florida man Cleetus McFarland was along for the trip to pick up his new Can-Am X3, and documented the crew's bone-chilling ride. Riding on a frozen creek, things quickly got hectic, and the nuclear yellow Polaris ended up sunk past the axles and very, very stuck.
Related: SXSBlog Builds Terrifying 1,100-horsepower RZR XP 4
Michigan mud is sticky, even in weather 18 degrees below zero, and some pulls from a snatch strap weren't nearly enough to get the Polaris shifted. (Cleetus McFarland/)
After some mighty tugs from a snatch strap attached to McFarland's X3 failed to budge the 225 hp halo rig, the crew changed to a triangulated winch pull strategy. With some effort, that was finally enough to pull the big Polaris free.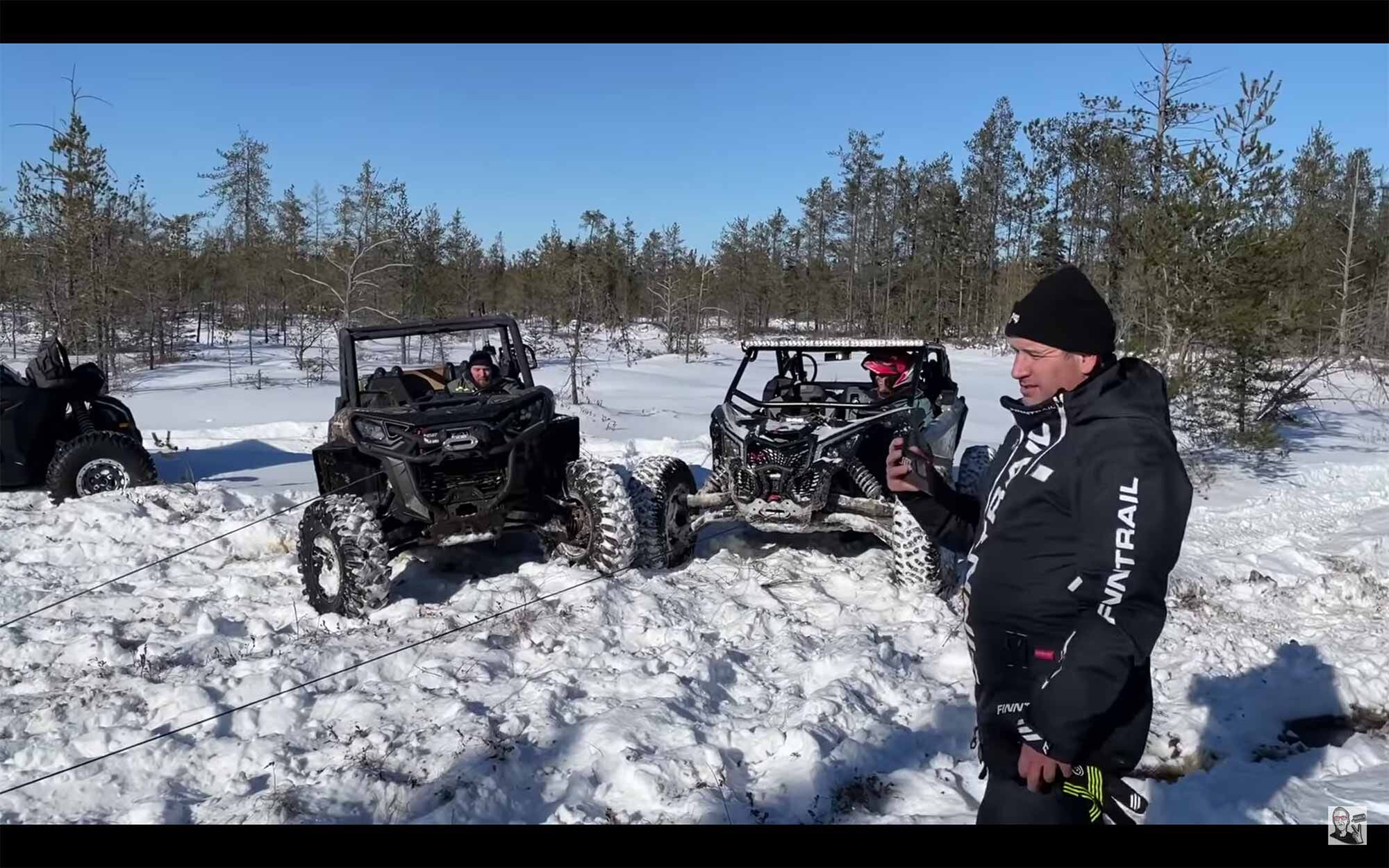 The solution required clever winch work, two rigs, and a bunch of effort. (Cleetus McFarland/)
It's a fun watch, but the crew were battling temperatures of -18 degrees Fahrenheit, which is more than enough to kill you if you're not prepared. As much as they goof around, the SXSBlog crew know exactly what they're doing, which meant this rescue was no drama. With fewer buddies and less preparation, this could have been a disaster. It's yet another vital reminder to always be prepared to get yourself back to the trailhead or get help quickly.
Want to stay up to date on the latest UTV Driver news and reviews? Sign up for our weekly newsletter!