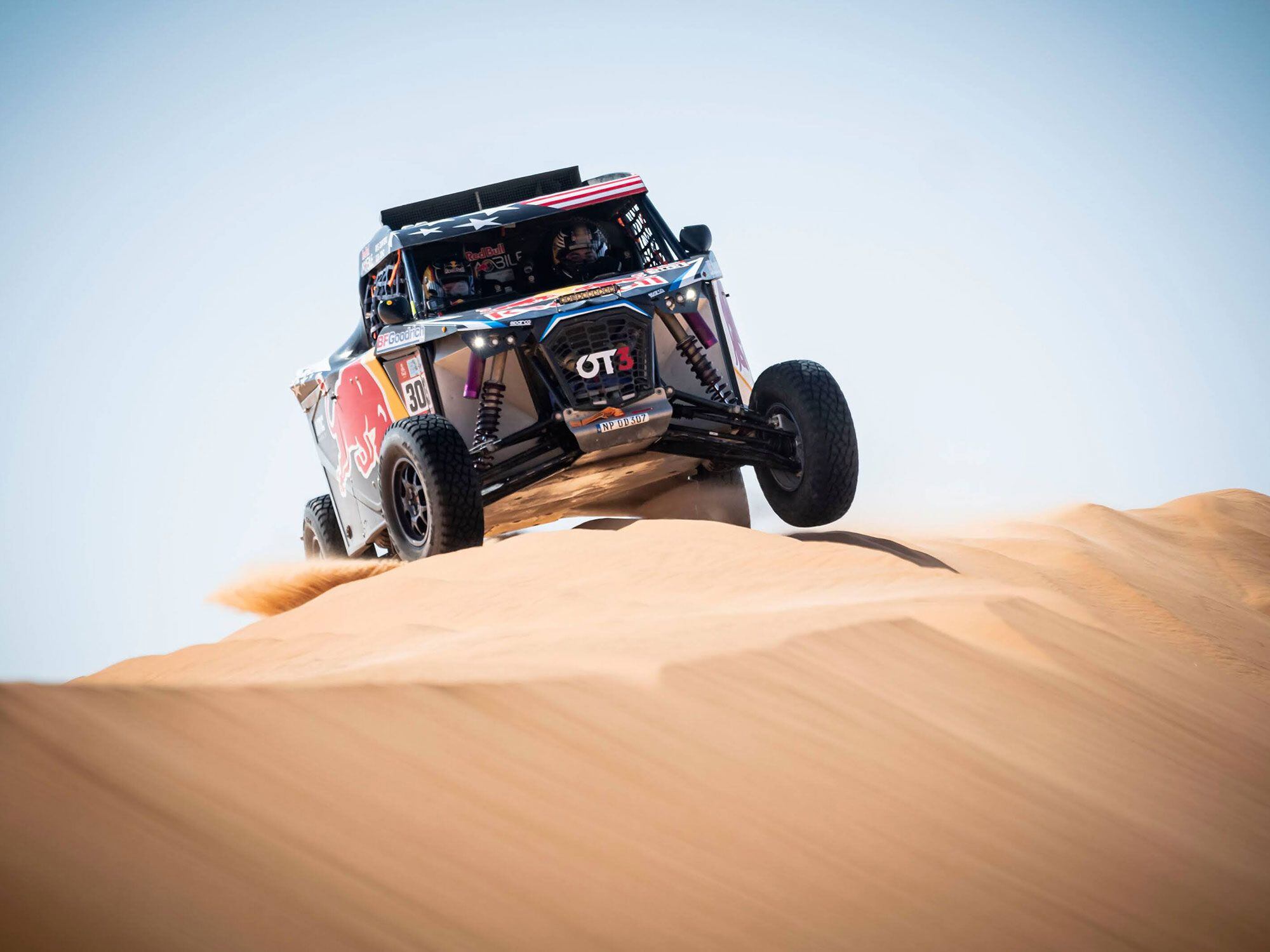 American Seth Quintero on Thursday set the record for most stage wins in a single Dakar Rally, breaking a mark that had stood for 27 years. (Red Bull Media House/)
Seth Quintero, the 19-year-old American rally raid madman, on Thursday broke a 27-year-old record for stage wins in a single Dakar Rally, winning his 11th stage this year, and ninth stage in a row. Records for all manner of feats fall daily, but Quintero's benchmark is no ordinary record.
First, the Dakar Rally covers 12 stages over a full two weeks. Average stage length this year is 700 kilometers, or about 435 miles, all off-road and often over open desert. While you're hammering away across a treacherous landscape, frequently with no landmarks in sight, you're having to find your own way from one end of the stage to another. Getting lost is part of it. Breakdowns are, too, and you're on your own to fix them. And you're tired beyond imagining from the end of Stage 1.
Related: Quintero Dominating Dakar Despite Catastrophe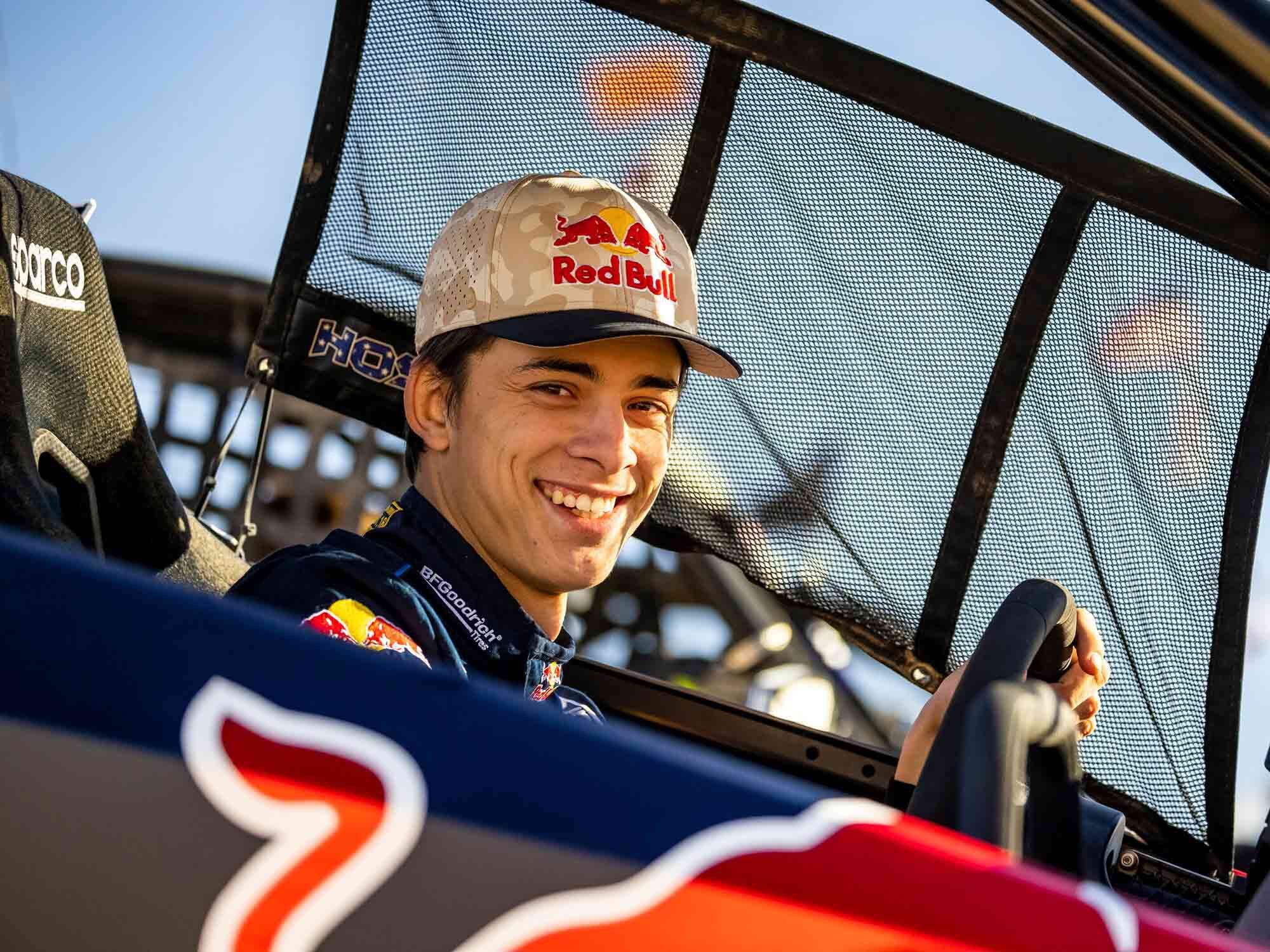 In just his second Dakar Rally, Quintero has been through enough success and heartache for someone in his 20th rally. And he's just getting going. (Red Bull Media House/)
For Quintero, 2022 will be a marker year for more than just the record. He's won more stages than any competitor ever in just his second Dakar outing but he won't come close to winning his class, thanks to a breakdown on Stage 2 that put him 16 hours behind. With the expanse of his career very much in front of him Quintero is already a hardened veteran of the desert.
American influence in international racing has waned in the last couple of decades, but Quintero's genius in the Lightweight Prototype class at Dakar is a sign that things might be starting to change. And he's doing it in what is essentially a modified UTV, itself an invention for which the world has North America to thank.
Never say never, but we expect it will be a long, long time before someone bests Quintero's record, unless he one-ups himself.
Want to stay up to date on the latest UTV Driver news and reviews? Sign up for our newsletter!