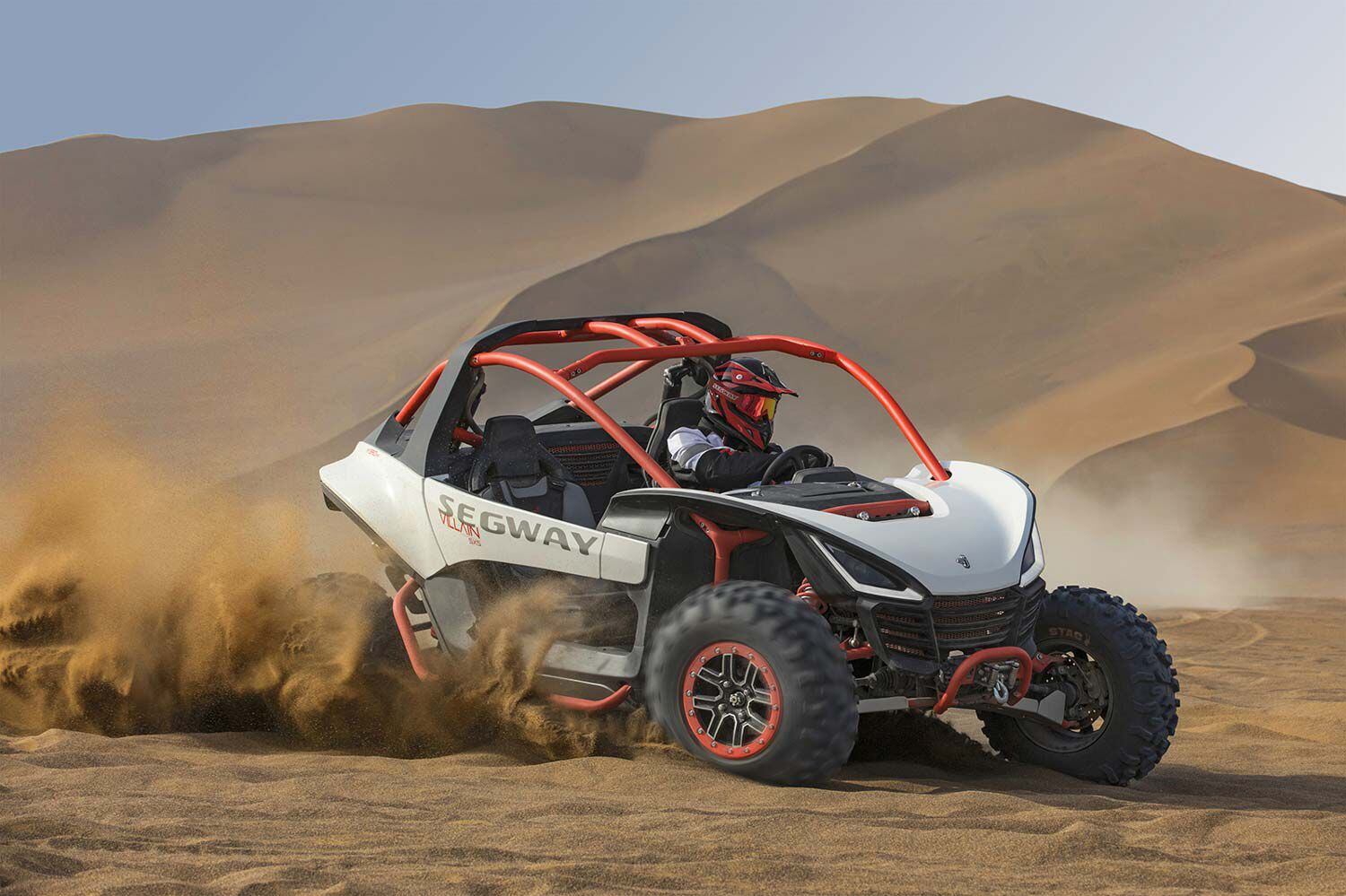 Segway is bringing a 72-inch-wide, 220 hp hybrid side-by-side to US dealerships. (Segway/)
Last week, we told you that Segway Powersports is bringing a new line of gas and hybrid-powered ATVs, UTVs, and side-by-sides to US dealerships. Now, Segway has a new website for the US market, and it launched with some exciting news.
The Villain, Segway's pure sport side-by-side will be available in six different trim levels. Three of them are 64 inches wide, intended for trail use, with 15 inches of wheel travel up front and 16 inches at the rear. The other three, built for wide-open deserts and dunes, are 72 inches wide with 16 inches of front wheel travel and 18 inches at the rear. The gas-powered Villain has a 105 hp parallel twin, and is available with a 10.4-inch touchscreen display and a 4,500-pound winch.
But the real gems are the hybrid models.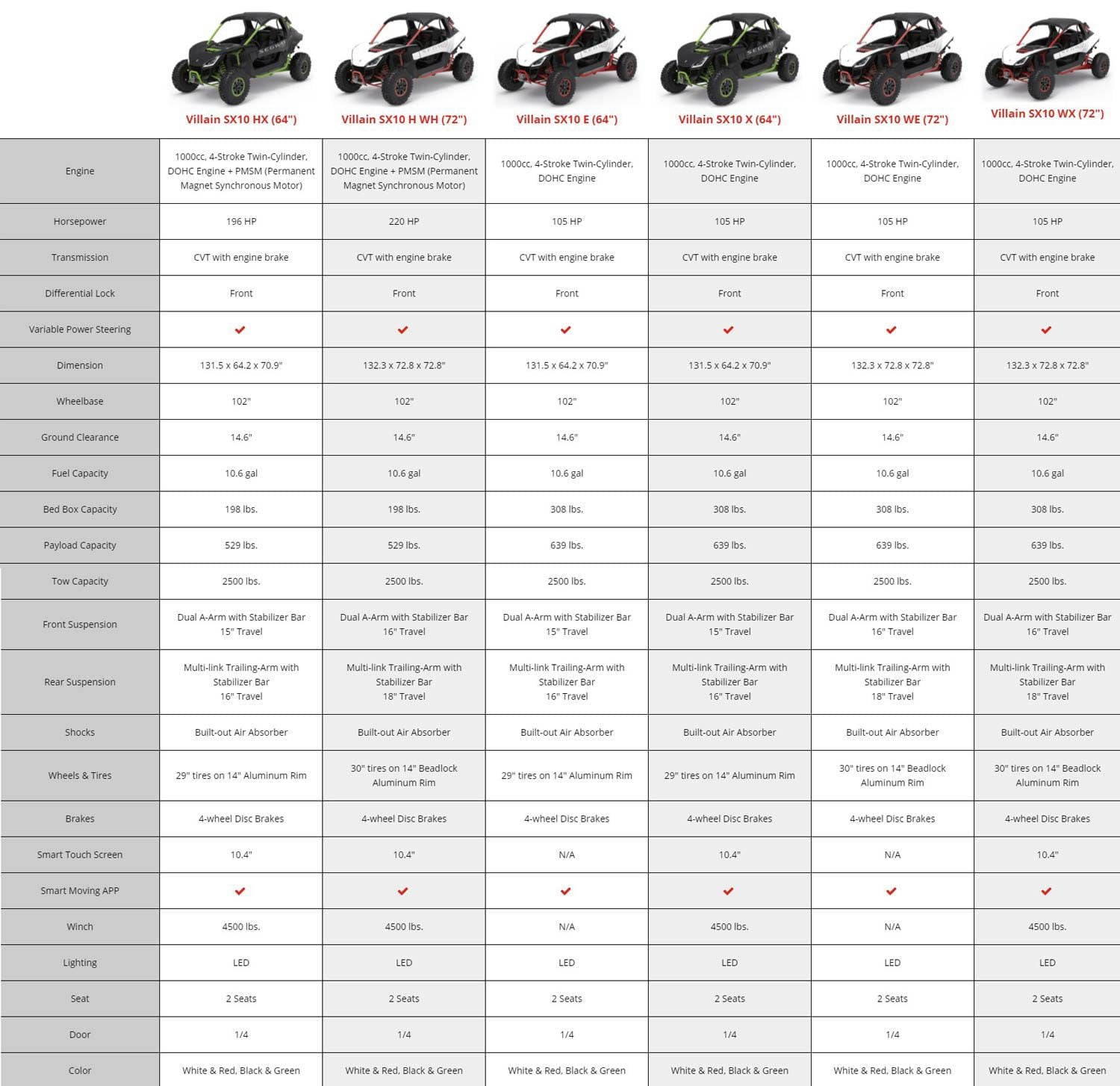 The latest specifications for new Segway Villain models coming to US dealerships. (Segway/)
The 64-inch-wide Villain SX10 HX is powered by a 1,000cc four-stroke parallel twin gas engine mated with Segway's Permanent Magnet Synchronous Motor (PMSM) that makes a total of 196 hp. Last week, we said the power unit was good for 181 hp, but we have since learned that figure was low.
The 72-inch-wide Villain SX10 H WH receives the same hybrid engine, but in this application it makes 220 hp. That's 25 more horses than Can-Am's current horsepower king, the Maverick X3 Turbo RR.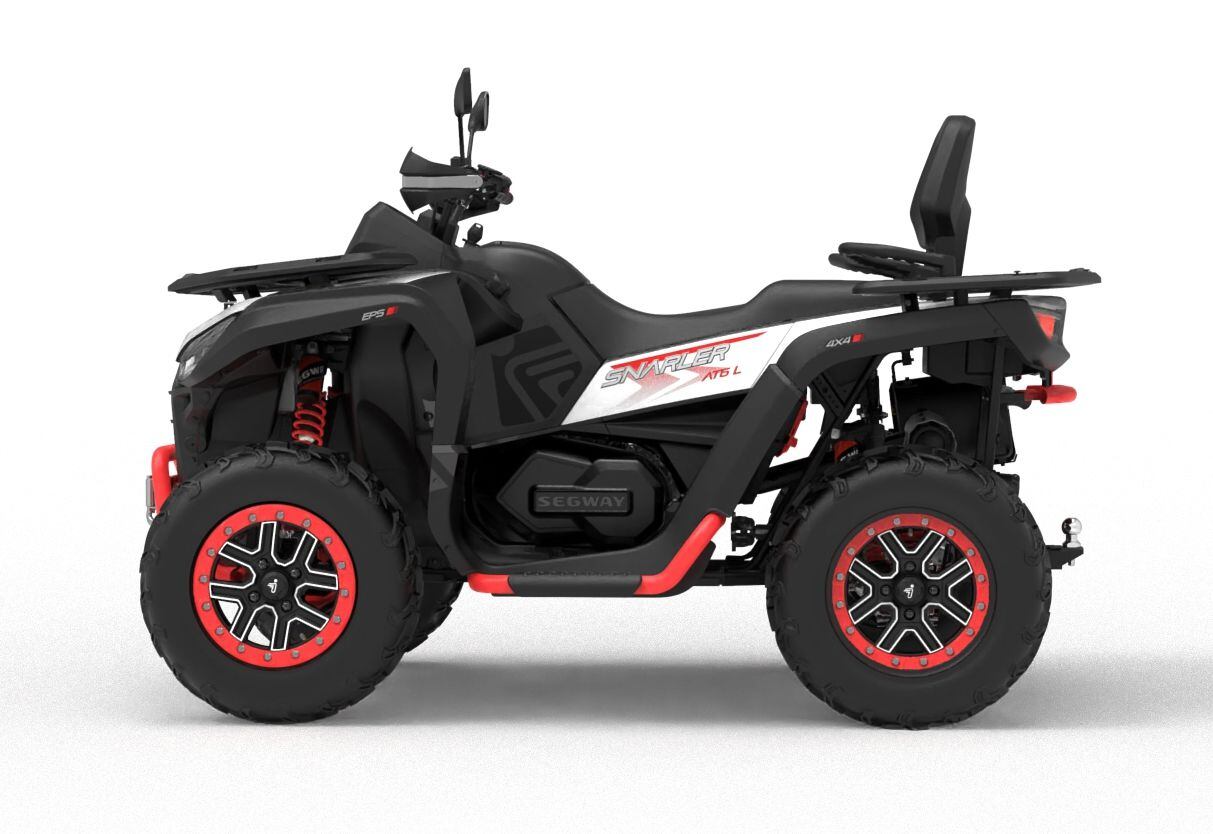 The Segway Snarler ATV comes in five different trim levels, including an 85-horse hybrid model. (Segway/)
Segway's Snarler ATV comes in five different trim and seating configurations. The AT6 SE (single-seater) and AT6 LE (two-seater) are the base models that come with a single-cylinder DOHC gas engine that puts out a respectable 44 horses. These models include 25-inch tires mounted on 12-inch steel wheels, steel racks, halogen lights, and a front locking differential.
The  single-seat Snarler AT6 SX and two-seat AT6 LX are upgraded with variable electric power steering. Riders can select between three levels of power steering assistance—Comfort, Standard, or Sport. These models come with fully adjustable gas-charged shocks with remote reservoirs, composite racks, a winch, and more color options that include TrueTimber Prairie Camo. Taller 26-inch tires are also mounted on 14-inch aluminum beadlock wheels.
The hybrid model is only available as a two-seater. The longer 57.1-inch wheelbase is better suited to this powertrain. The 570cc gas engine is combined with Segway's electric Permanent Magnet Synchronous Motor and puts out 85 hp, which is a huge number for an ATV.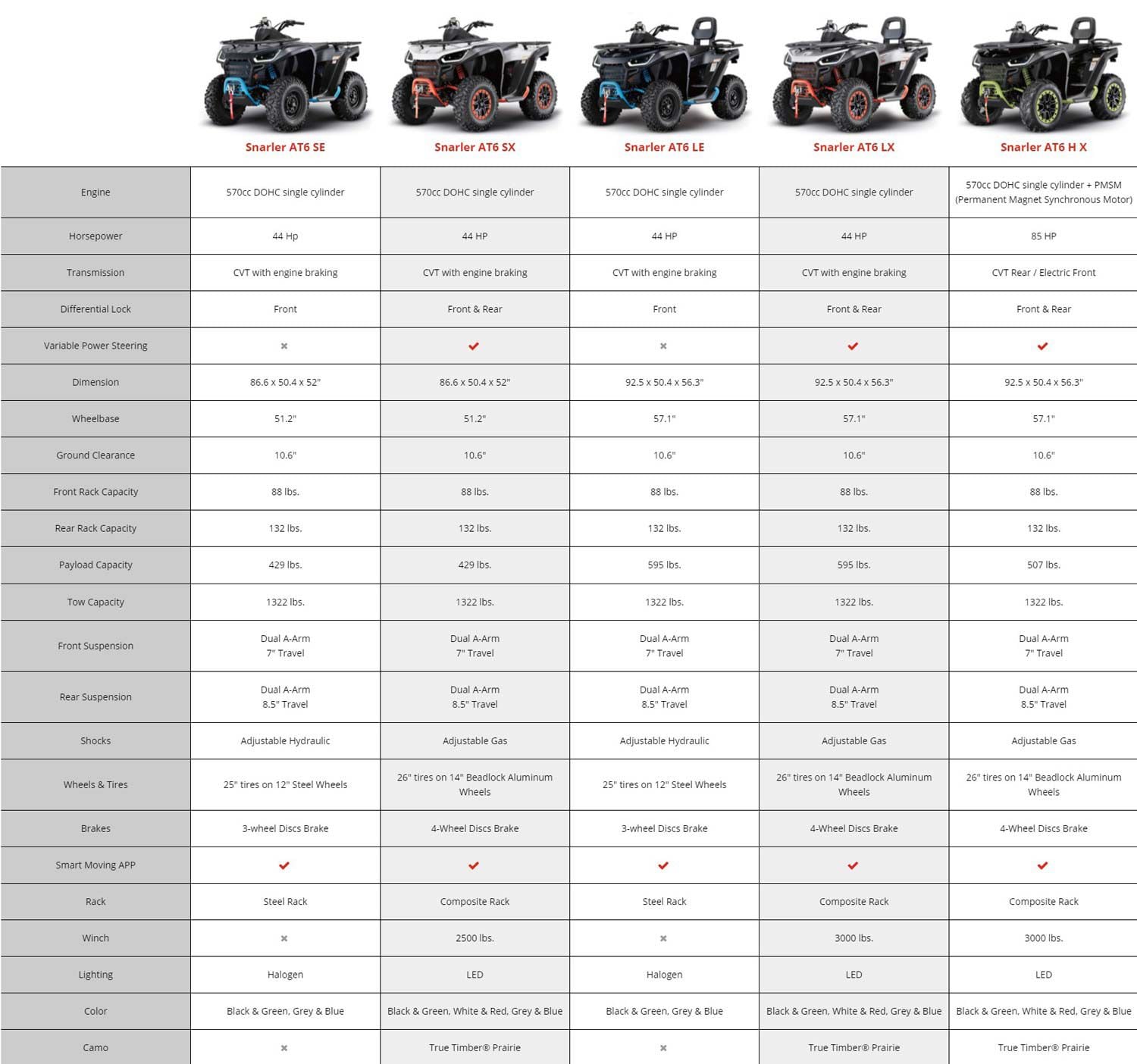 The latest specifications for new Segway Snarler models coming to US dealerships. (Segway/)
For more information on all Segway Powersports vehicles coming to the US dealerships, check out the website here.