Buying your child a new ATV for Christmas? Make sure they have proper riding gear too. (Jeff Henson/)
It should go without saying—if your kids ride ATVs, they need the right safety gear before they ever touch the throttle. Helmet, motocross-style eye protection, reinforced pants, a long-sleeve jersey, gloves, elbow and knee pads, a chest protector, and boots are all necessary for safe and fun days in the dirt. All of these items will help protect your child as their ATV riding skills progress. Instill ATV safety when they're young and keep it fun at the same time by outfitting them with the gear that their favorite national pro ATV racer wears. There are hundreds of choices of great-looking youth riding gear available in the latest styles and colors.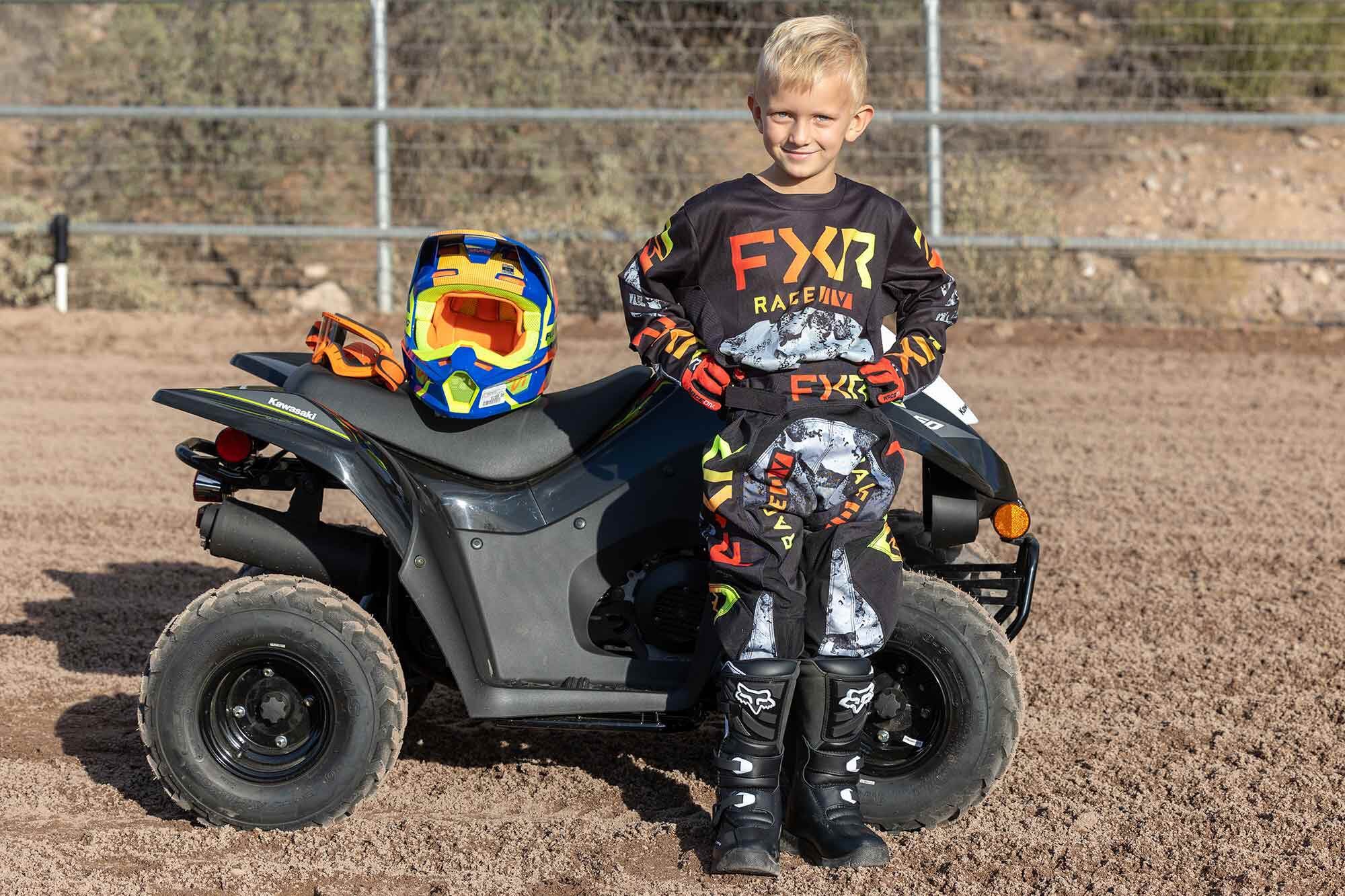 Our test rider is almost geared up. It's time to ride! (Jeff Henson/)
One might argue that they don't ride fast enough to need all of that gear—not true. Most ATV and motorcycle accidents happen at lower speeds that can still result in serious injuries. A rock to the head can be fatal at any speed. That's why it's always important to wear all of your protective gear before ever throwing a leg over the seat of an ATV.
Our ATV Rider test pilot and rookie motocross star Liam Maritz knows the importance of gearing up for safety. We caught up with Liam as he was preparing to test the new 2022 Kawasaki KFX50 for an upcoming review on ATV Rider. Liam takes safety seriously, right down to his elbow and knee pads. Let's take a closer look at some of the gear that Liam prefers when he's out testing youth-model ATVs.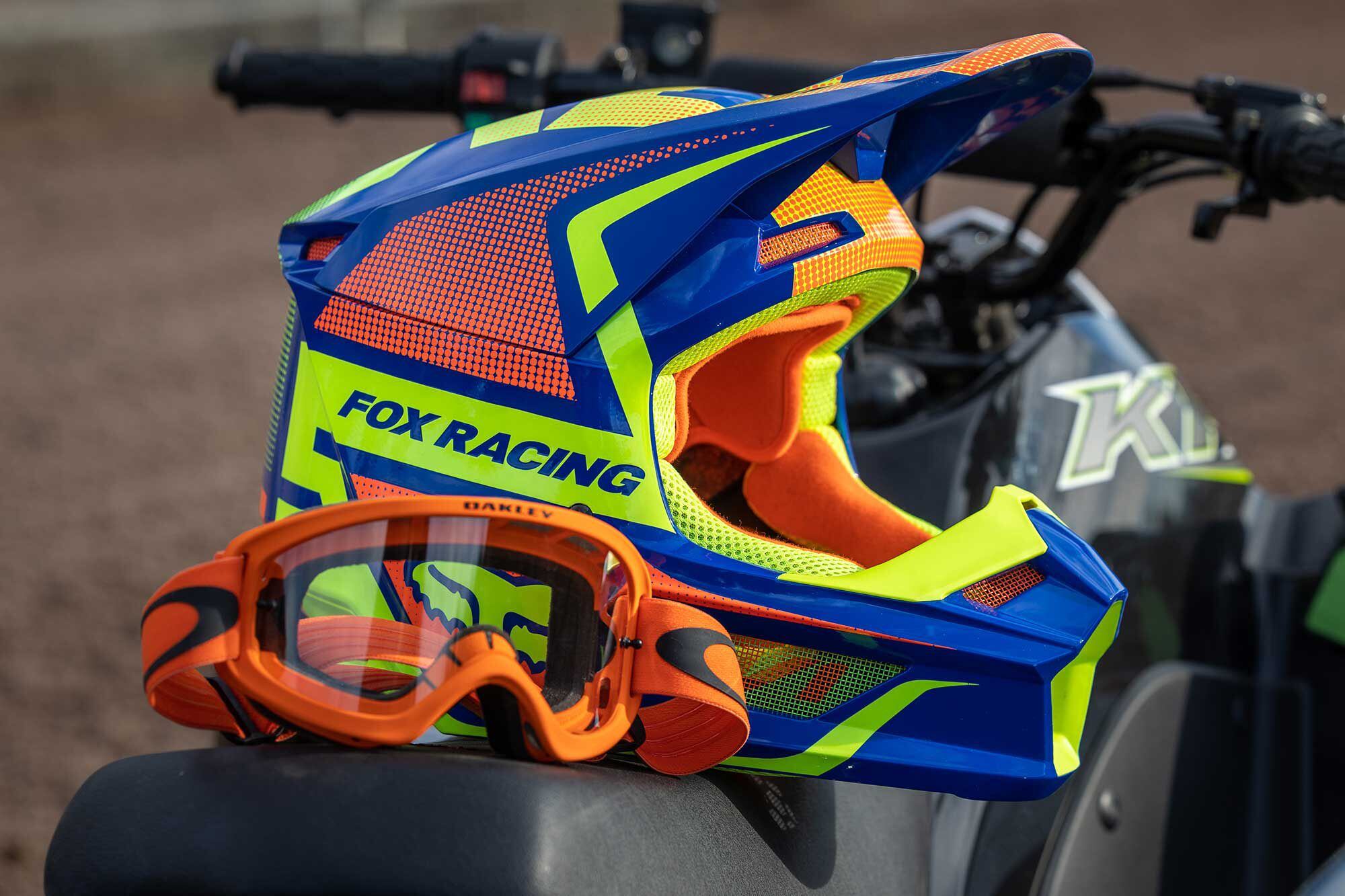 Fox Youth V1 Oktiv helmet and Oakley O-Frame 2.0 Pro XS MX goggles (Jeff Henson/)
When it comes to buying riding gear, start from the top down. A helmet is the most important piece of riding gear for riders of any size. If you damage your brain, the rest no longer matters.
The Fox Youth V1 Oktiv helmet is a popular choice. Designed with Multi-directional Impact Protection System (MIPS) technology, this helmet is scientifically proven to reduce rotational forces during impact. The visor is designed to break away on impact, reducing stress on the head and neck. The V1 Oktiv helmet is well vented to keep the head cool and dry. A plush liner and cheek pads are removable for washing; nobody likes smelly helmets. Youth sizes include small, medium, and large. Fox youth helmets range anywhere from $105 to $160 and include a helmet storage bag. For more information, visit Fox Racing online.
Oakley O-Frame 2.0 goggles are available in youth size, tailored to fit smaller faces. They come with a triple layer of foam and fleece for comfort and sweat resistance. A high-impact-resistant lens protects eyes from tree branches, dust, and trail debris, and is coated with an anti-fog treatment. These goggles are also designed to be worn with prescription eyewear and retail for $25. For more information, visit Oakley online.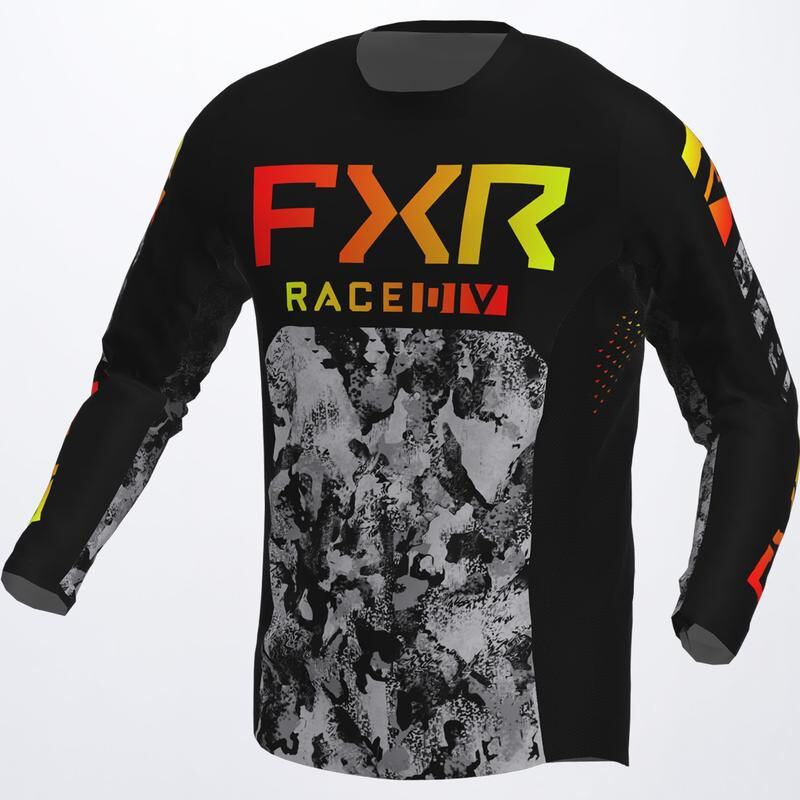 The FXR Podium MX Acid Inferno jersey is brand-new for 2022. (FXR Racing/)
FXR has already released its new 2022 Youth Podium MX designs, which includes this new Acid Inferno jersey. The jersey is made of a lightweight polyester-spandex mesh that is breathable and designed to resist moisture. Sleeves are bonded to reduce friction and the collar is shaped to be unrestrictive. The sublimation print design will not fade over time and includes a one-year warranty. Available in small through extra-large sizes and in various designs and colors, this new gear retails for $44.99. FXR will also screen print your child's name on the back for an additional $50. For more information on all FXR products, visit FXR online.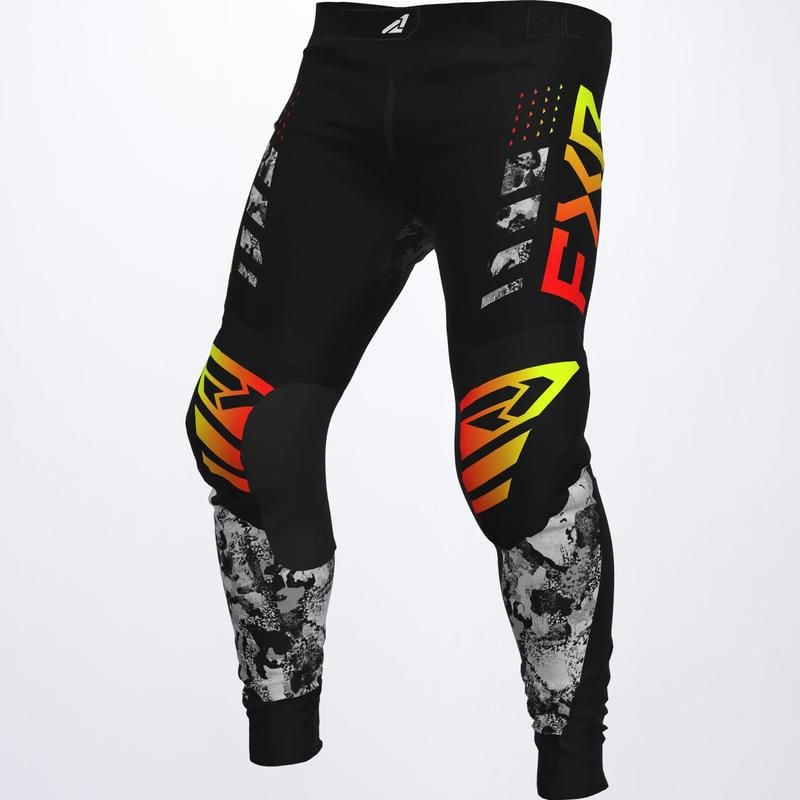 The 2022 FXR Podium MX pants are designed for comfort and high mobility. (FXR Racing/)
FXR Youth Podium MX pants also come in a variety of colors and sizes, including the Acid Inferno design that matches our youth tester's jersey. The pants are designed with a four-way-stretch fabric to make them both flexible and durable. A metal ratchet waist closure system plus hook-and-loop side adjusters offers a secure and comfortable fit. The knees are large for mobility and provide space for knee pads underneath. There's plenty of venting to keep legs cool and triple stitching in high-wear areas. Like the jersey, these pants will not fade over time. FXR Youth Podium pants retail for $94.99. Check out the entire FXR Youth Podium collection here.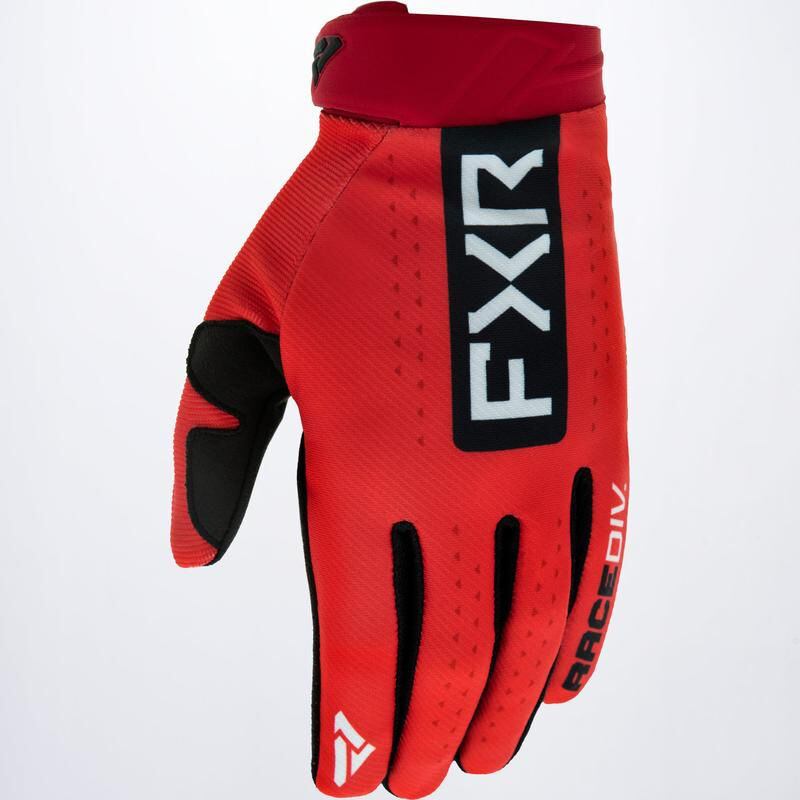 FXR Youth Reflex MX gloves include a Velcro wrist strap and silicone grip fingers. (FXR Racing/)
Neoprene cuffs are designed for comfort with an adjustable Velcro closure on these FXR Youth Reflex MX gloves. A single layer of AX suede resists damage to high-use areas, and the fingers include a silicone print for increased grip. The gloves are fade-resistant, include a one-year warranty, and retail for $34.99. Look for different styles and colors here.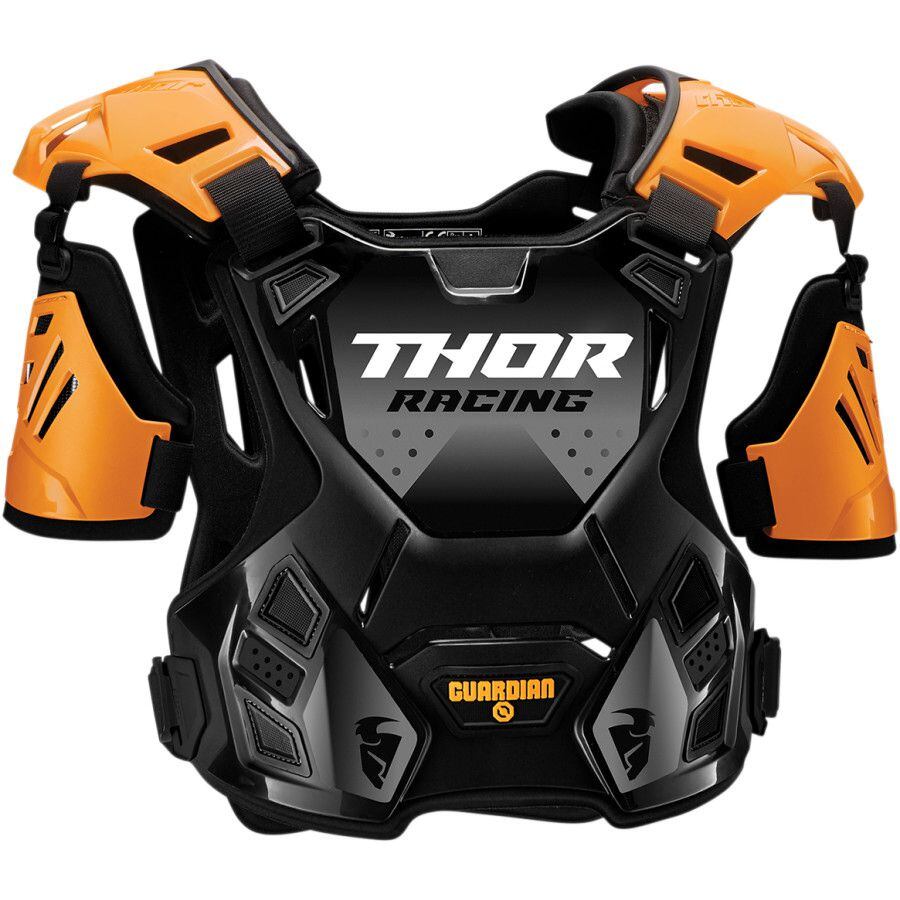 The Thor Youth Guardian roost deflector comes in five color choices. (Thor MX/)
The Thor Youth Guardian roost deflector is pressure molded for a comfortable fit and is designed to reduce the transmission of energy from an impact. Ventilation ports are placed throughout for maximum cooling. Shoulder and bicep guards are lined with nonabrasive material and increase area protection without being restrictive. The Thor Youth Guardian roost deflector is available in five colors and retails for $74.95. For more information on Thor's enormous product line, visit online here.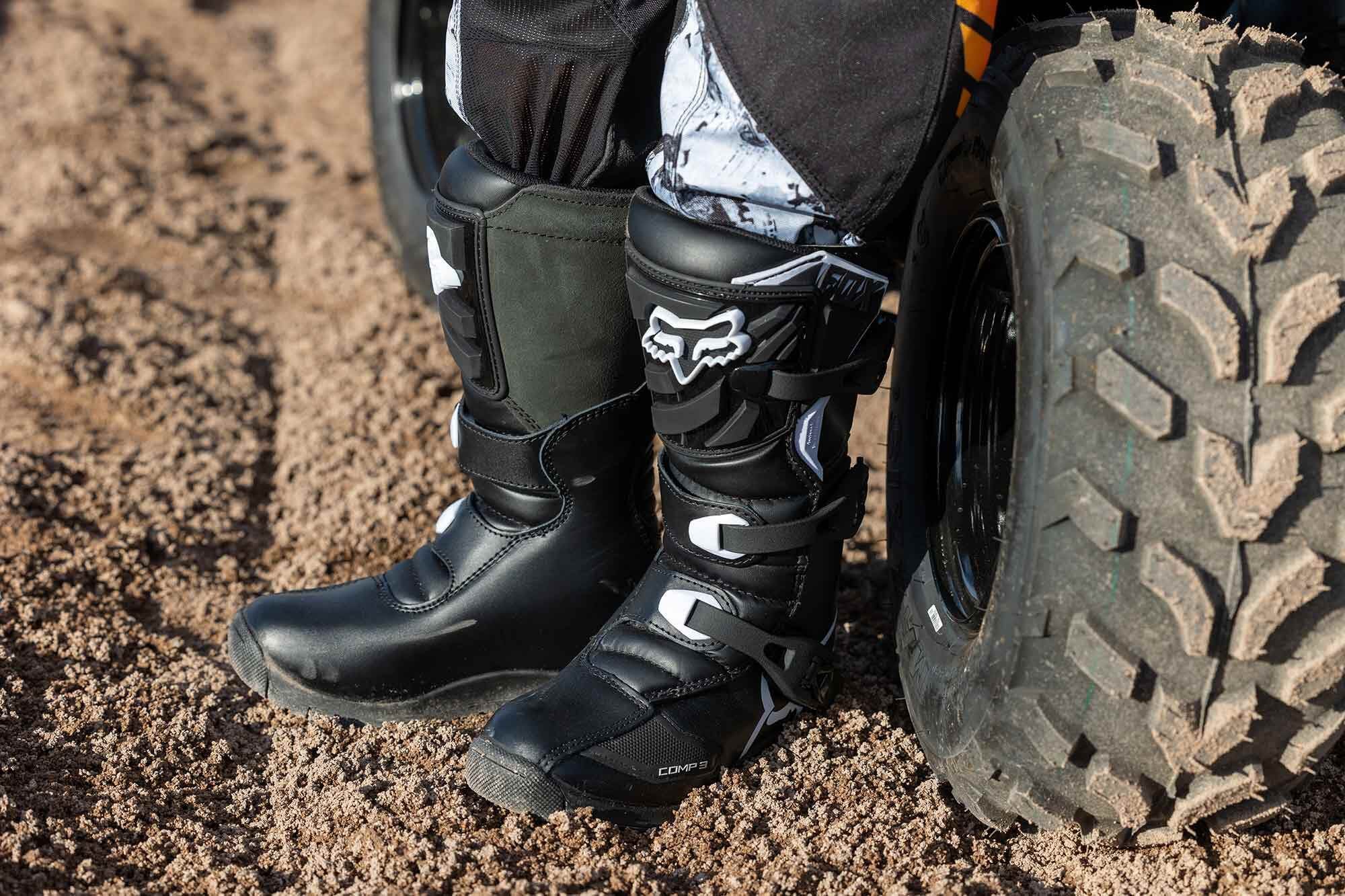 Fox Comp 3Y boots are designed specifically for 6- to 14-year-old riders. (Jeff Henson/)
Fox Comp 3Y boots are designed for smaller feet and legs, and provide heightened protection to small ankles and shins without being overly restrictive. These boots have a race-bonded outsole built for abuse and durability. The boot is constructed with leather and offers an easy break-in period and is built to last, so they can be passed down to new riders as your child's feet grow. Pivot-lock buckles provide a secure fit and are simple to fasten with small hands. These boots come in sizes 1 through 8 with a retail price of $139.95. The boots can be ordered directly from Fox Racing.