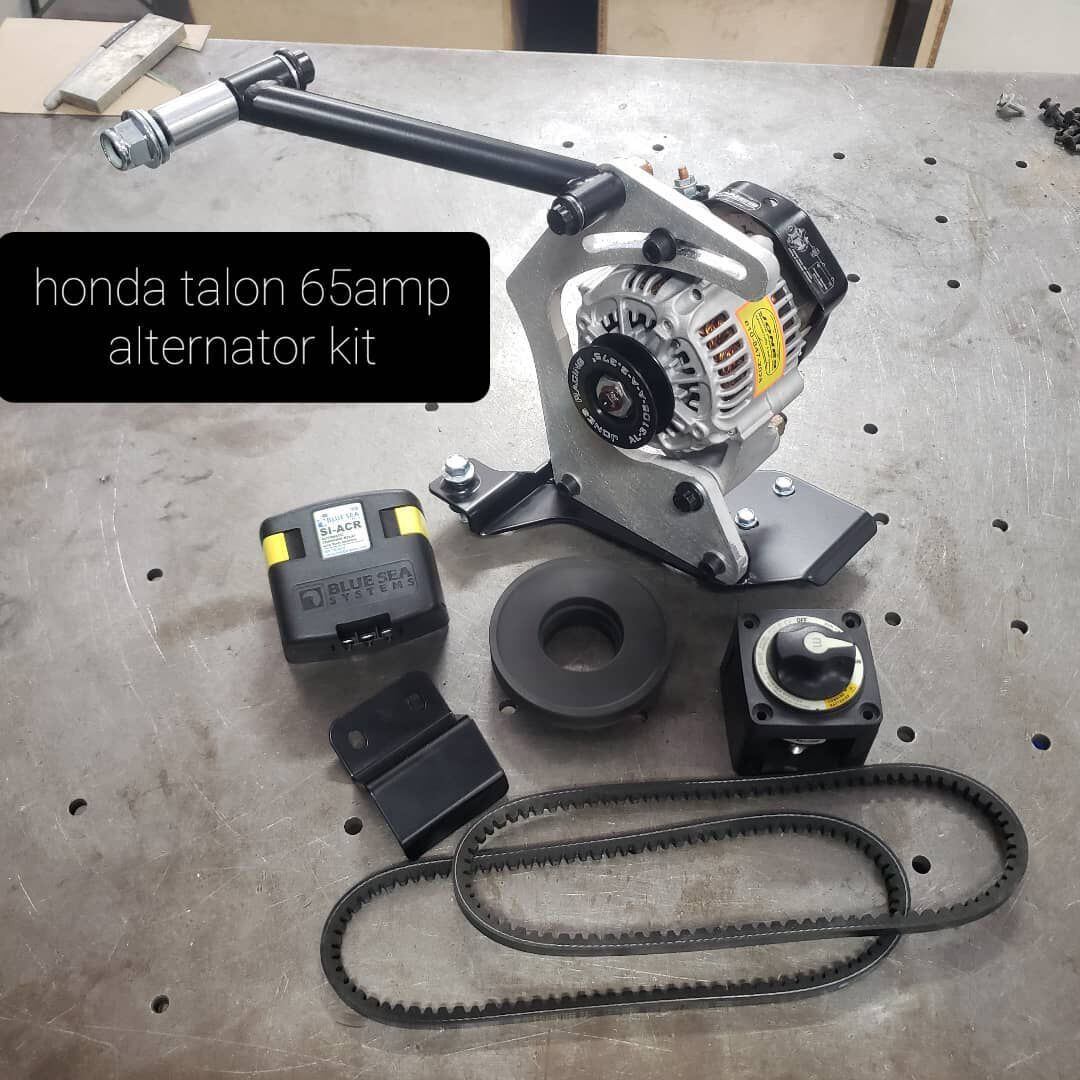 This full alternator kit bolts up to any Honda Talon. (Raceco USA Inc./)
Raceco USA Inc. has been hard at work developing new Honda Talon bits. These beefy race-spec parts were posted on the company's social media over the holidays with a few details and pricing. While you can't yet see the kits on its website, an email inquiry will get your order placed.
Raceco USA started with the electrical system, developing a fully automotive-style alternator kit for any year model Talon. While the finer details haven't been revealed, we can confirm it's a 65-amp bolt-on kit that's already been proven in the Baja 1000. That's approximately 750 watts of additional power for the Talon's 12-volt electrical components.
The one major point to note is that it's designed to run alongside, but separate from, the factory stator charging system; that means it won't power any of the factory electrical components as it comes. Raceco has designed it to wire up to any aftermarket parts you may bolt to your UTV, but says the two electrical charging systems can be made to work together though it doesn't say how or at what cost. The alternator kit will run you $1,250 and you'll need to email Raceco to place your order. See Raceco's Facebook for more information.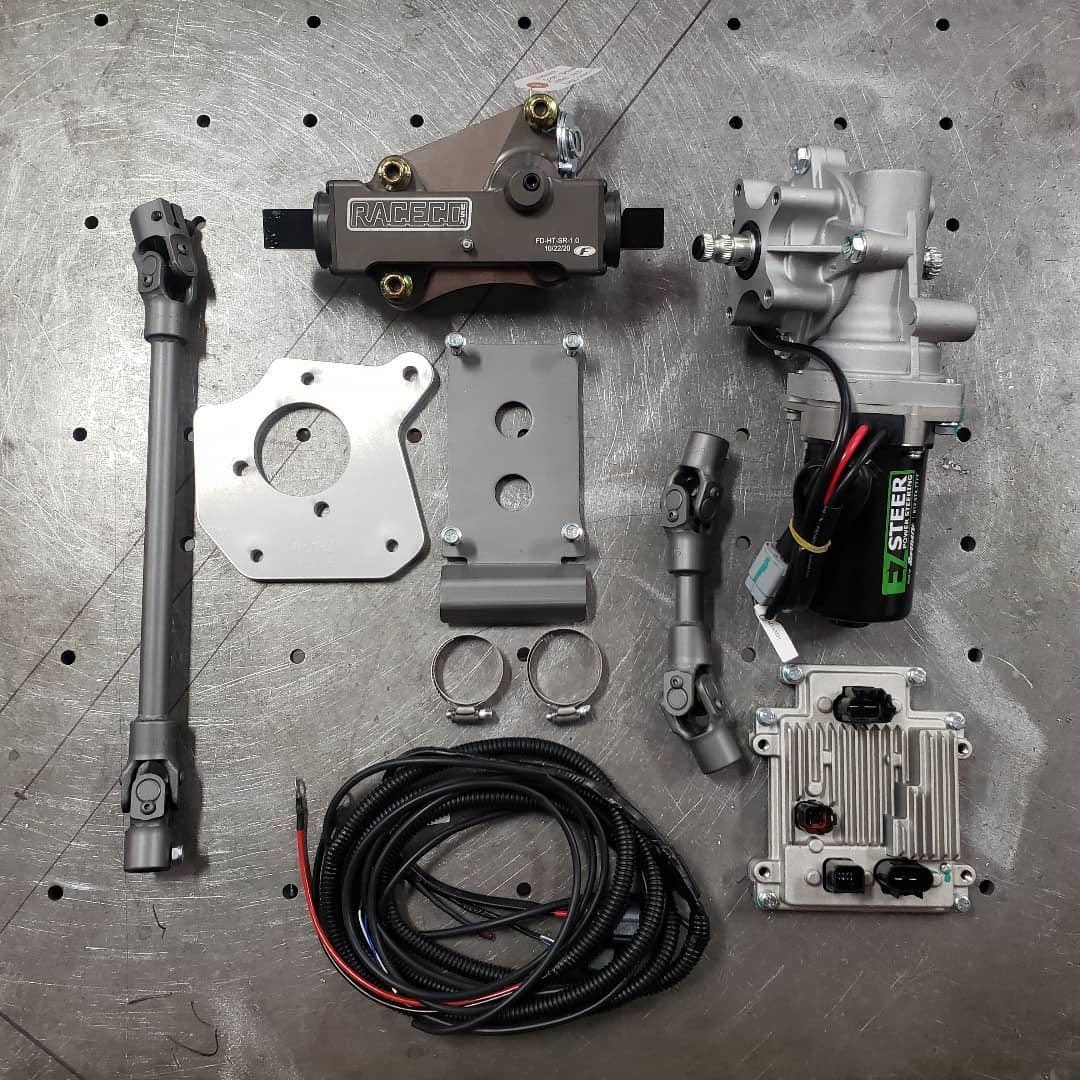 A massive upgrade to steering feel and response doesn't come cheap. ( Raceco USA Inc./)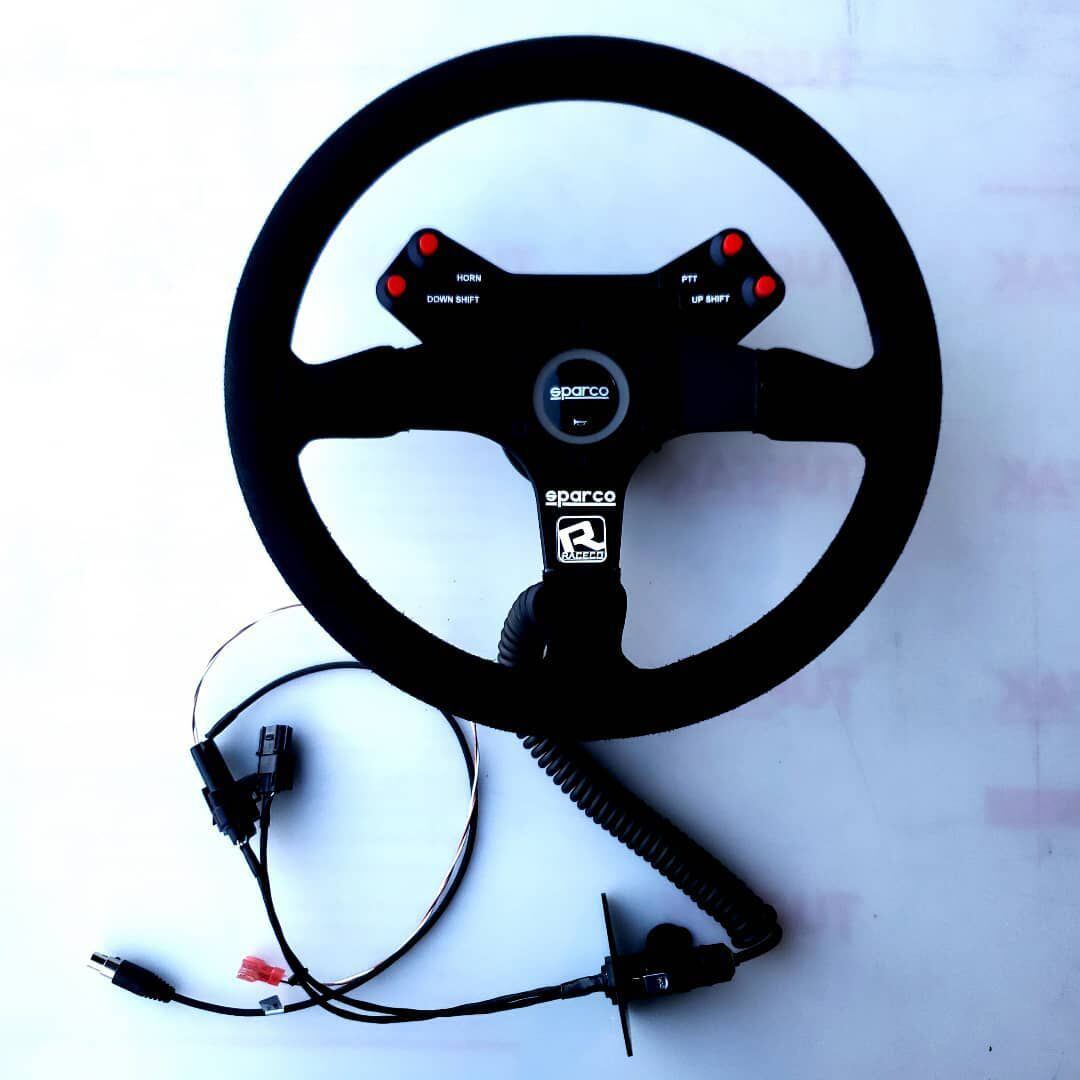 A Sparco R 375 suede steering wheel is also available through Raceco. (Raceco USA Inc./)
The second factory Honda system getting worked over by Raceco USA is the steering wheel, steering motor, and shaft linkage. It recommends this upgrade for anyone running larger-than-factory tires. A new 400-watt electric motor assists with increasing steering modulation and reducing driver fatigue. This kit can be paired with Raceco's billet race steering rack for stronger performance and better turning radius. Raceco USA also offers a plug-'n'-play Sparco R 375 suede steering wheel customized to keep the factory Honda Talon gearshifting functions. It has buttons for PTT and an optional horn.
The steering motor kit rings up at $2,875. Apparently winning isn't easy, or cheap. Again, check the Facebook post for the details on how to order.
Want to stay up to date on the latest UTV Driver news and reviews? Sign up for our weekly newsletter!