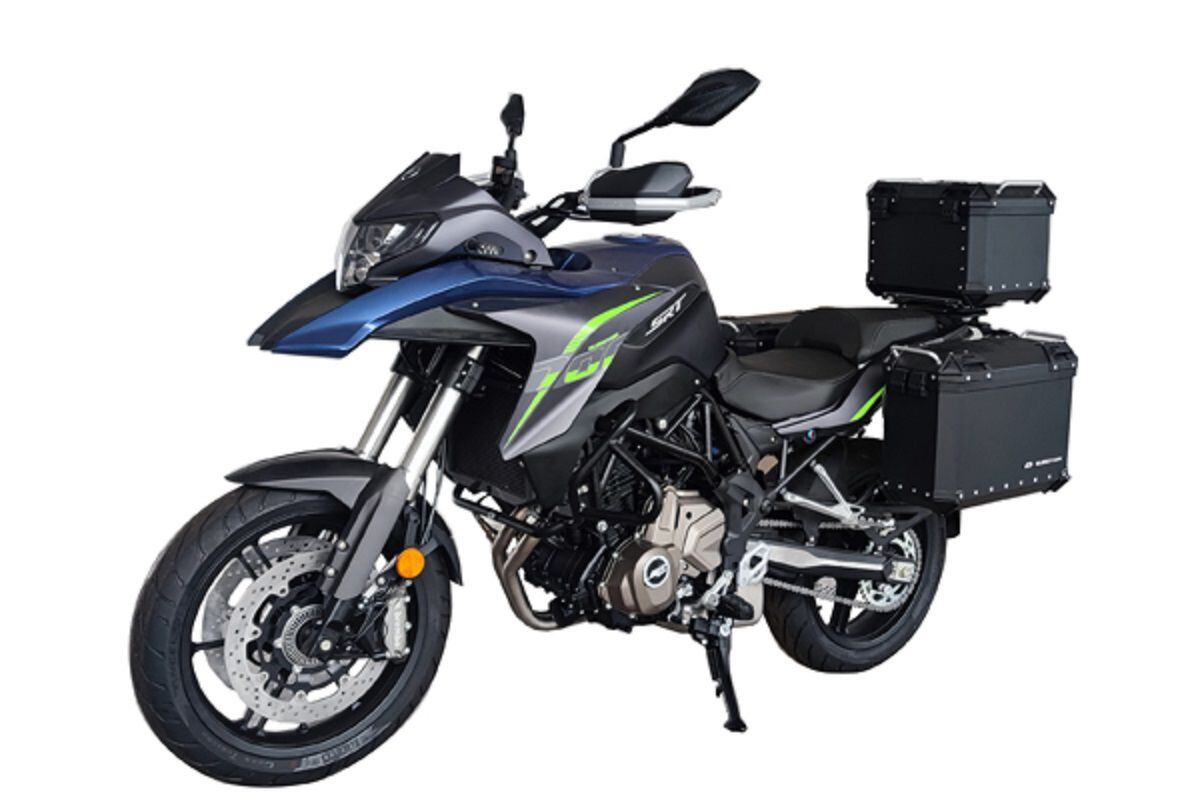 QJMotor bikes largely share Benelli platforms, and this new type-approved SRT 700 adventure bike is likely to have a Benelli counterpart. (QJMotor/)
Despite a lack of new models in the last year or two, Benelli is experiencing a sales boom in its Italian homeland at the moment—with its TRK 502 adventure bike topping the charts and even outselling the BMW R 1250 GS that's dominated motorcycle sales in Europe for years. Now news from China suggests that a new variation on the Benelli adventure bike is on the way, and it looks much more appealing than the TRK 502.
Despite its Italian origins and still being headquartered in Pesaro, Italy, where Benelli was founded 110 years ago, the company is part of the Chinese Qianjiang group, itself an arm of Geely—the company that owns car firms Volvo and Lotus, among others. Another Qianjiang enterprise is the upmarket Chinese-focused bike maker QJMotor, which plies its trade in a model range that's closely related to Benelli's lineup, albeit restyled and with revised specs to suit the Chinese market.
QJ's SRT 700 features a 693cc twin-cylinder engine, but looks similar to Benelli's TRK 502, suggesting a larger Benelli variant would fly. (QJMotor/)
At the moment, the QJMotor range features 350cc, 500cc, and 750cc parallel twins along with a line of 600cc fours, all based on existing Benelli engines and frames, but the firm has now type-approved a range of new adventure models, the SRT 700 line, featuring a 693cc twin that doesn't yet appear in any of the Italian-branded machines.
Related: New QJMotor 600cc and 700cc Models Revealed
The engine was officially shown first earlier this year in a naked roadster, though it's yet to go on sale, and the same power unit is spreading to more models in the near future, specifically the SRT 700 adventure bike, which has been type-approved in China in four variants: with or without luggage, and with wire or alloy wheels.
Importantly, the SRT 700, seen for the first time here, is mechanically and visually very similar to the Benelli TRK 502-based QJMotor SRT 500, suggesting it will be an equally straightforward task to create a Benelli TRK bearing the same power unit.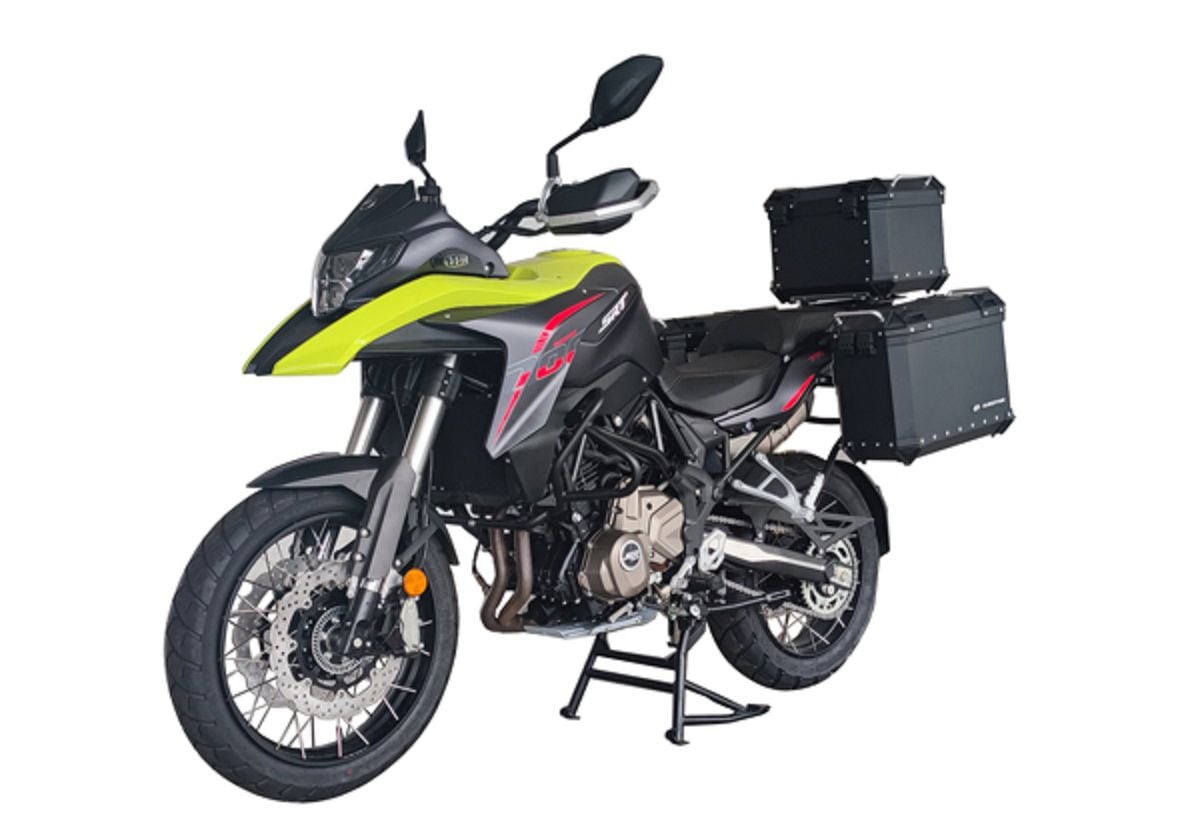 There'll be four variants of the SRT 700; this one gets luggage and spoked wheels. (QJMotor/)
It's not simply a bored-out version of the existing 500cc Benelli twin, and neither is it related to the 754cc two-cylinder unit that's used in Benelli's 752S, Leoncino 800, and QJMotor's SRT 750. Instead, it appears to be largely the same as the 693cc twin that's used in CFMoto's new 700CL-X, though the type-approval documents show that its internal name is QJ283MU and it's built by Qianjiang rather than shipped in from elsewhere.
The significance of the new engine is that its rated power, 75 bhp (56kW), is identical to the claimed peak of the existing Benelli 752S—suggesting the older 754cc engine, which has its roots in the three-cylinder motor that debuted in the Benelli Tornado, first shown in 1999, might be on the way out.
It's clearly a more compact engine than the existing large Benelli twin, since there appear to be only relatively minor changes to the SRT 500′s TRK 502-based trellis frame to accommodate it. Compared to the QJMotor SRT 750, which uses the frame and 754cc engine of the Benelli Leoncino 800, the SRT 700 is significantly lighter—without luggage, its type-approved wet weight is 222 kilograms (489 pounds), while the SRT 750 is 236 kilograms (520 pounds). In fact, the type-approved mass of the SRT 700 is fractionally lighter than that of the Benelli TRK 502-based SRT 500, which is rated as 225 kilograms (496 pounds).
Benelli's TRK 502 is experiencing a sales boom in Italy, and a new version with the larger powerplant would likely sell even better. (Benelli USA/)
With the upcoming 693cc twin now destined for at least two QJMotor models and appearing to offer significantly better power-to-weight performance than the existing Benelli 754cc engine, it seems likely that the motor will also be adopted for Benelli-branded machines at some stage in the future.