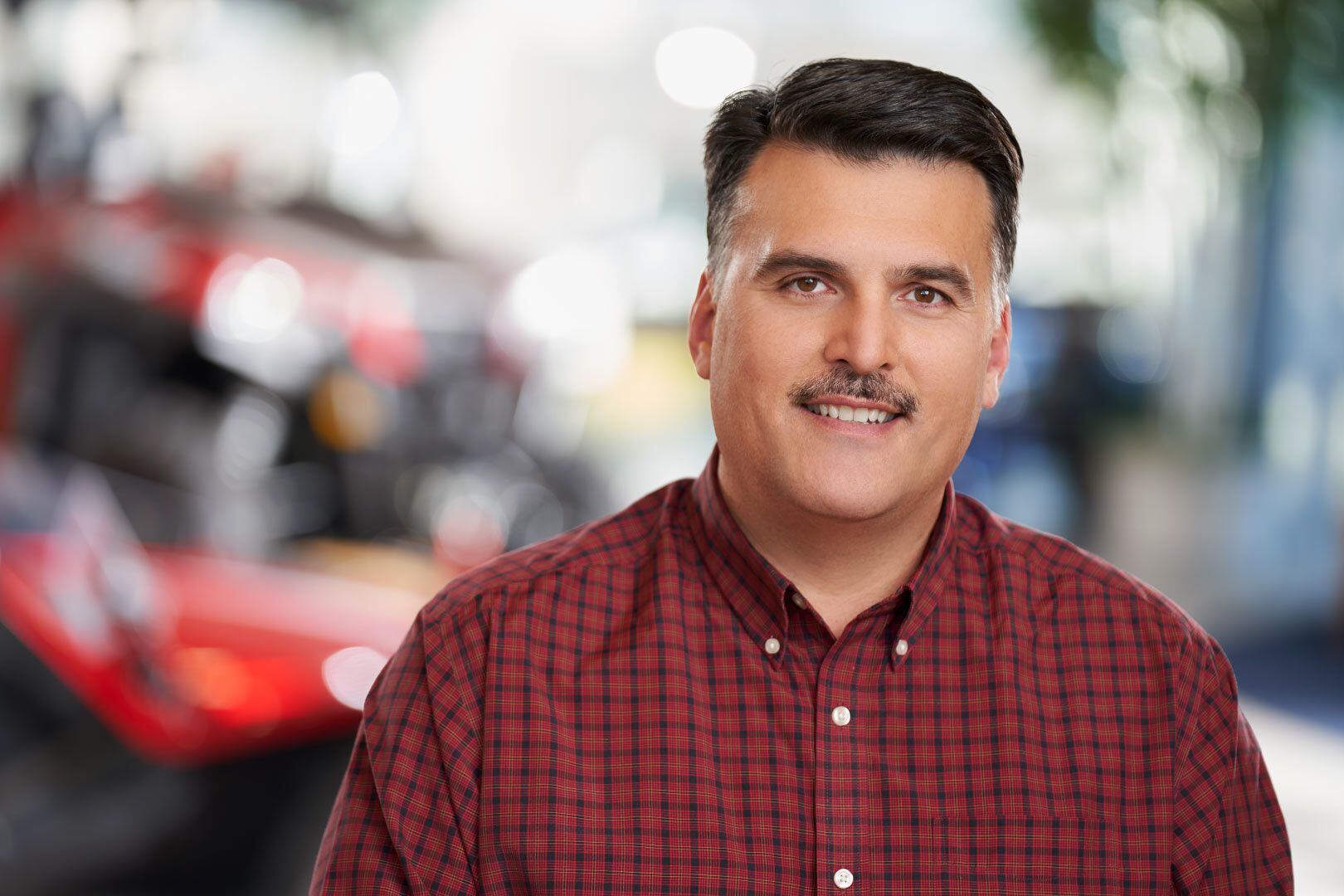 Polaris OHV President Steve Menneto. (Polaris/)
Steve Menneto looks like he'd be right at home coaching college football. He's a wall of a guy with broad shoulders and a tidy mustache. His close-cropped hair is gray at the ears, and while he's quick to smile, you get the feeling he'd have no trouble dishing out wind sprints by the dozens if you blew an assignment or dropped your route. But Menneto doesn't coach college ball. He's been president of Polaris off-road for nearly two years, ushering the company's side-by-side and ATV business through a spectacular boom and unprecedented inventory and supplier shortages.
Menneto's roots at Polaris run deep. Long before he joined the company in 1997, he ran a dealership in New York, and during his 24 years at the manufacturer, he's worked in nearly every corner of Polaris' business. From Slingshot to Victory, Indian to off-road, few people have a more informed perspective on the powersports industry than he does, and we recently sat down to talk about what comes next at Polaris.
Things are exploding in the powersports industry right now. Maybe you can't answer this, but do you think this is a short-term bump because everyone's itching to get outside?
The way we're looking at it, there's definitely a COVID bump that we're getting, along with all the other manufacturers. I do think there will be a little bit of a fallback, but to a new higher level. We saw skyrocketing sales, and I don't think it just falls off the face of the earth. I think it just goes up and curtails a little bit. Some folks may find they didn't like what they bought, and there's a lot of new customers to the space where they have to learn trailering, they have to learn ride areas, what's inbounds and out of bounds. So there's a lot of education and growth that still has to happen.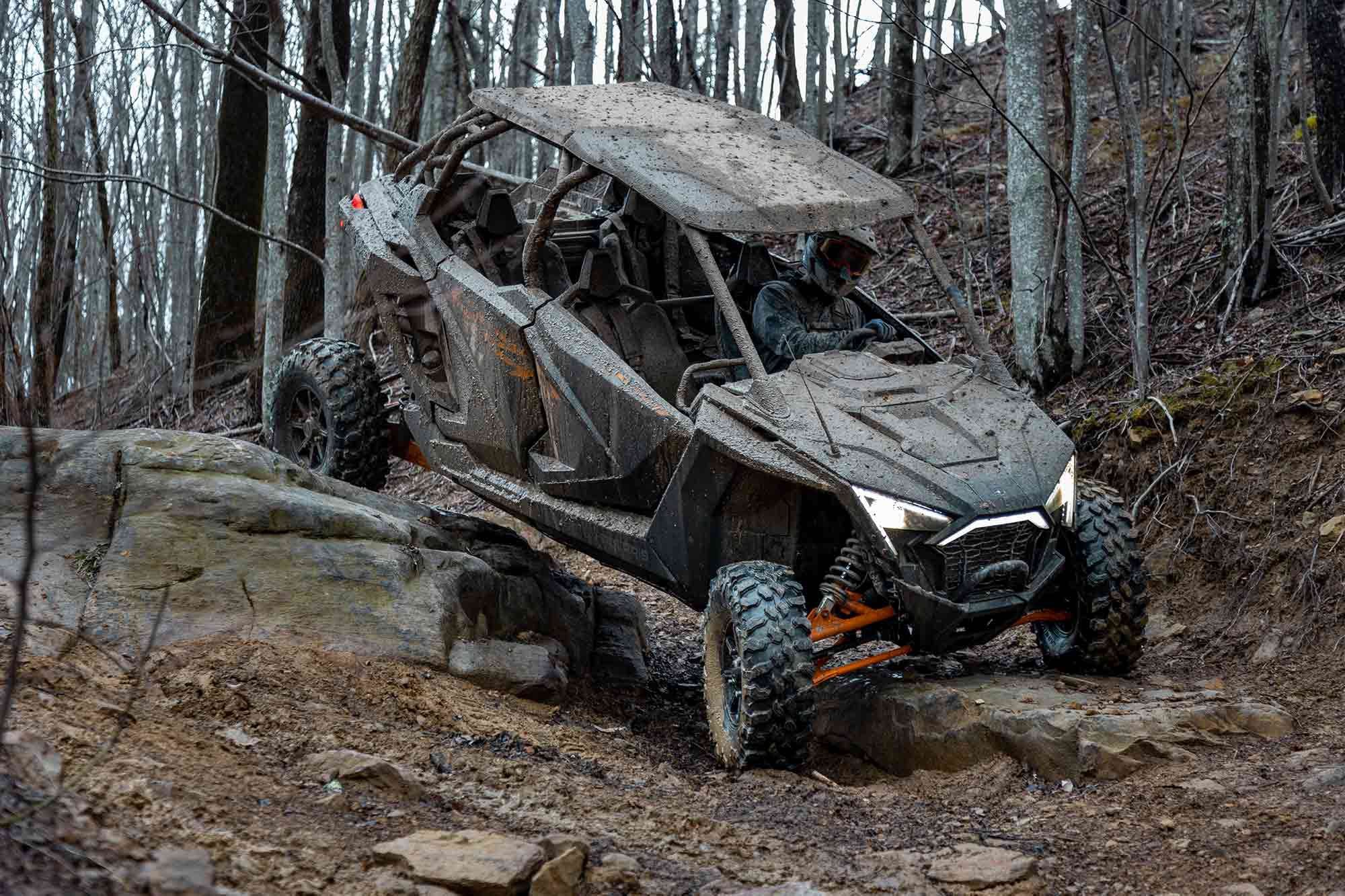 Polaris has had to face off against uncertain business terrain, from unprecedented demand to supplier shortages. (Kevan Ray/)
How does that work internally? Does Polaris have a team that's dedicated to rider outreach and making sure everyone learns what they need to learn?
We have a team focused on new riders to our brand and what they need to know. We can all hop in a buggy here and go nuts, but for some folks, that might not be an approachable unit, so they look at how to break it down and make it a fun time. We work with our dealers to make sure that we're actually able to answer the questions and get them comfortable. You know how it goes, if you're comfortable, you're going to enjoy it.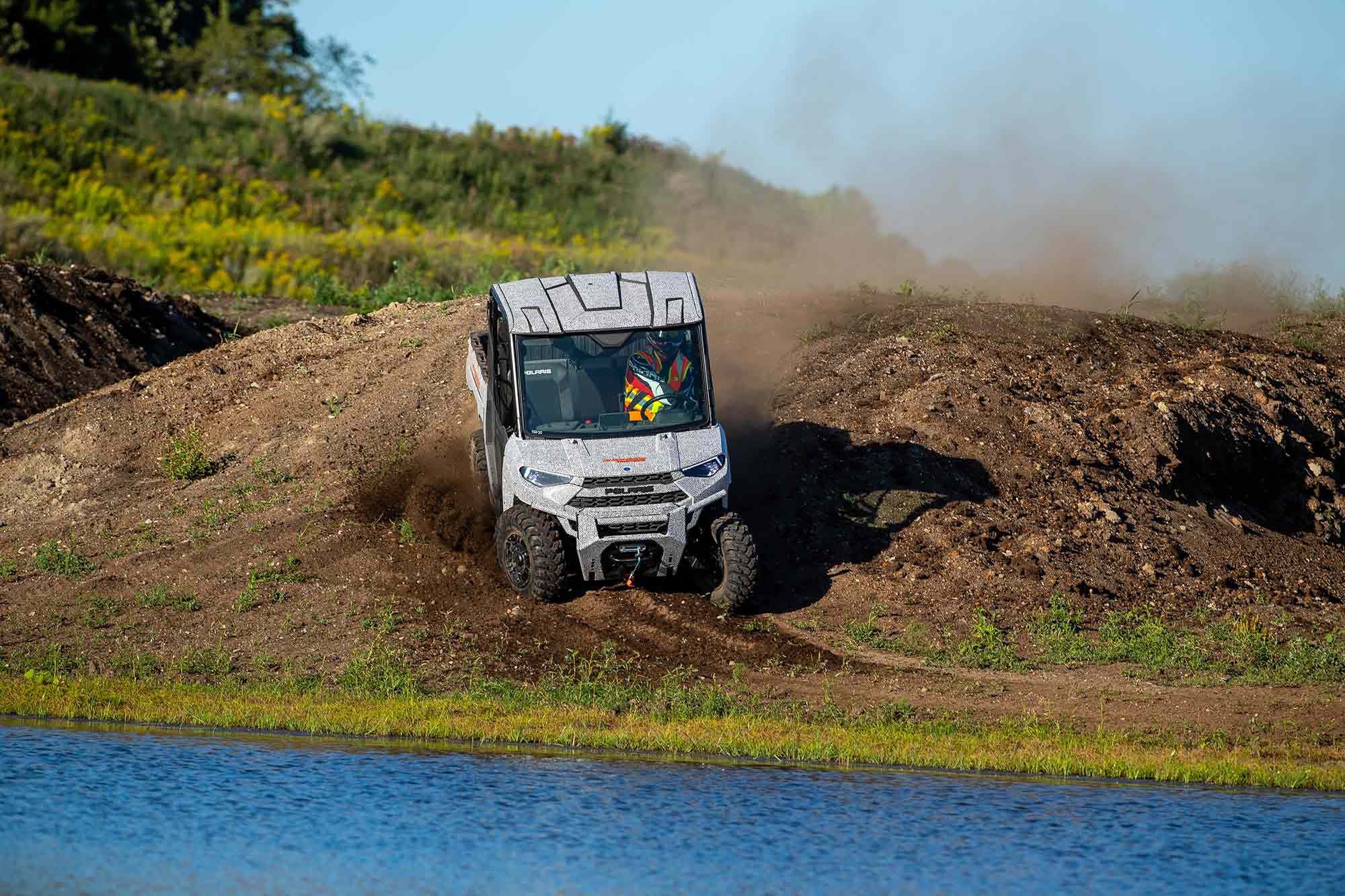 The 2022 Ranger EV. (Polaris/)
We're super excited about the Ranger EV. I think that's one of the most exciting things that's happened in this space in a long time. I'm curious as to how you guys see the future of electric in this space.
Any type of successful entry into these spaces always starts with what the customer wants and needs, right? So we focus on whether there is a need and a want for our EVs. What we think is the next evolution will be in the work space, because range isn't such a big deal yet, I can work, charge overnight, all those types of things. But we also see it getting into the fun factor and recreation.
And you're fighting a lot of stigma.
Yeah. You are. It takes a reset of expectation. But with EV, the proof has to be in the pudding, and we're going to have to take the time to show people. I think in the recreational space, it's going to be a slower ramp than in auto just because it's the "prove it to me" situation.
Polaris knows the Ranger EV's success depends on how well the company can demonstrate the vehicle's capabilities. (Polaris/)
How did the partnership with Zero Motorcycles come about?
We knew we needed a partner who could really understand powertrains and take their technology and their skill and marry it up with our chassis and technology, and Zero just seemed to be the right fit. We had explored a bunch of different options but they get it, they kind of get the fun stuff. And they get us culturally, and we get them. That's always what you look for when you have a partner, that you have the right fit. We believe we do, and we're working great together and we're excited about what we can produce in the future.
I'm interested in what you hope to see happen in this space personally in the, let's say five to 10 year range.
I think in this space it is developing the recreational side, the place we all are really immersed in. The work side we get. We know how to use Rangers, but I think we're just scratching the surface on the recreation side. So I look at it and say over the next five to 10 years how do we develop that whole world? And really bring it through North America? Mexico is a great market, RZRs in Mexico are phenomenal, it's fun. Europe's coming on, the Middle East and Asia… We have a lot of opportunities. So when you think about development just in North America alone, I think we're just scratching the surface. Globally, the recreational side with General and Ranger and ATVs when people want to stop working and they just want to go out and play, I think that the whole recreational side can still be broader and have bigger household penetration than what we have now.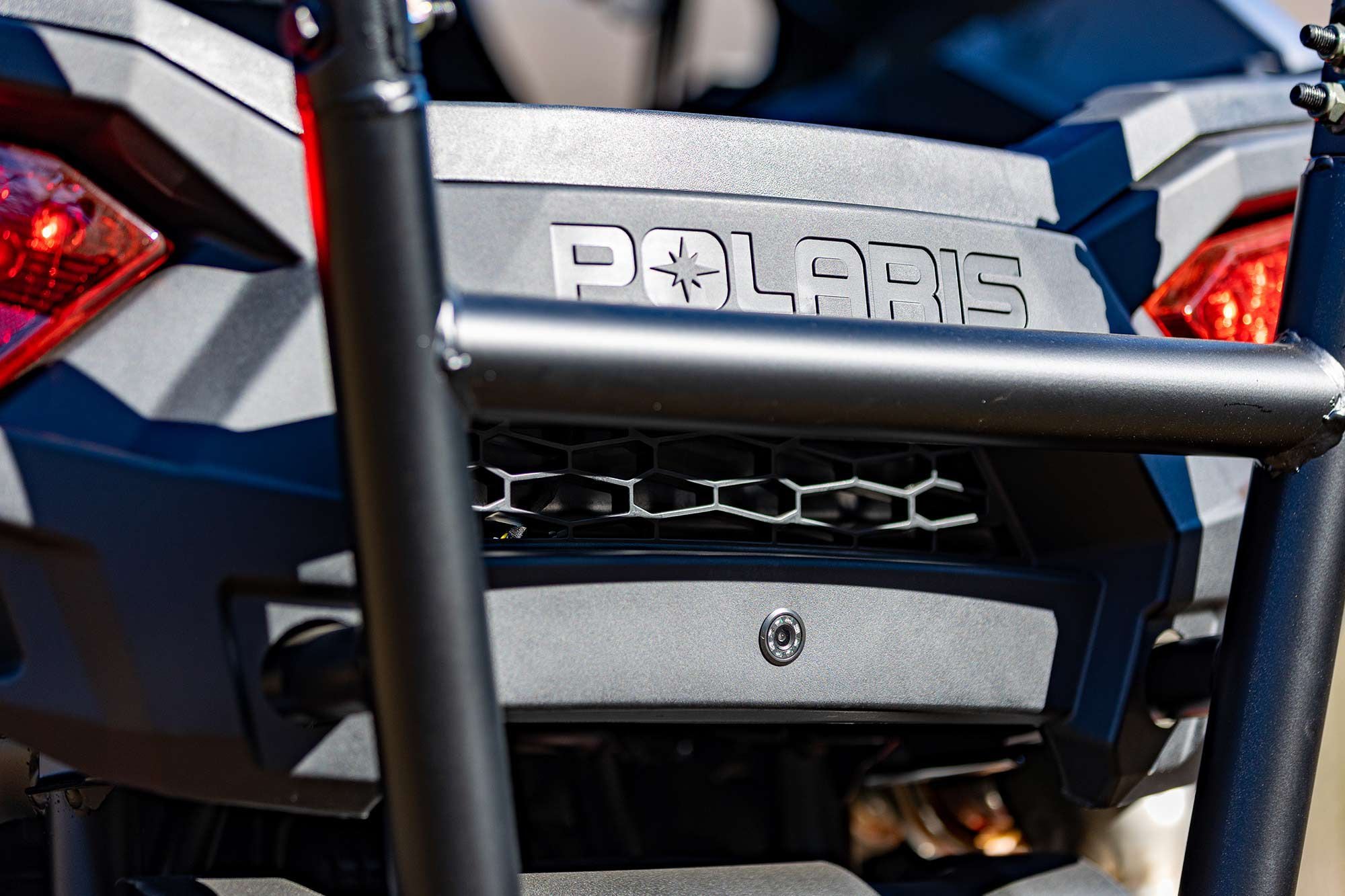 Polaris has its eyes on more than just the American market. (Polaris/)
What do you see as challenges to growth, aside from just butts in seats?
It's going to be to make sure that we're doing things the right way in terms of the environment and regulations and all that kind of stuff. We want to go out and have fun, and if we're going to go tear it up, we want to tear it up in the right areas that everybody expects. We want to be respectful of our footprint in the environment and I think that balance is kind of what we have to make sure we're all watching as a collective industry. I think we're getting better all the time, making safer, higher-quality vehicles that don't really impede on the environment, but we've got to make sure we're cognizant. So if we can get where people get a good introduction—it's community play and fun—and then we keep our eyes on the environment and our impact, I think we can grow it really well.
What's in your garage right now?
Not as much as I'd like anymore. Because of our production constraints, I've given up a lot of my demos and vehicles back to the dealers. We're taking care of the customer first. A lot of our employees who enjoy vehicles from Polaris as part of their benefits just turned them over. There's nothing in the shed because it all went to customers. I personally have a bunch of motorcycles and other stuff, but right now all my off-road toys actually went to customers.
Speaking of the challenges that are going on right now, how are you guys maneuvering through it? You walk into any dealer and there's rarely any inventory, and on the one hand, that means it's great, you got to love demand, on the other hand, you're not moving units. How are you guys maneuvering around that and what's the timeline look like?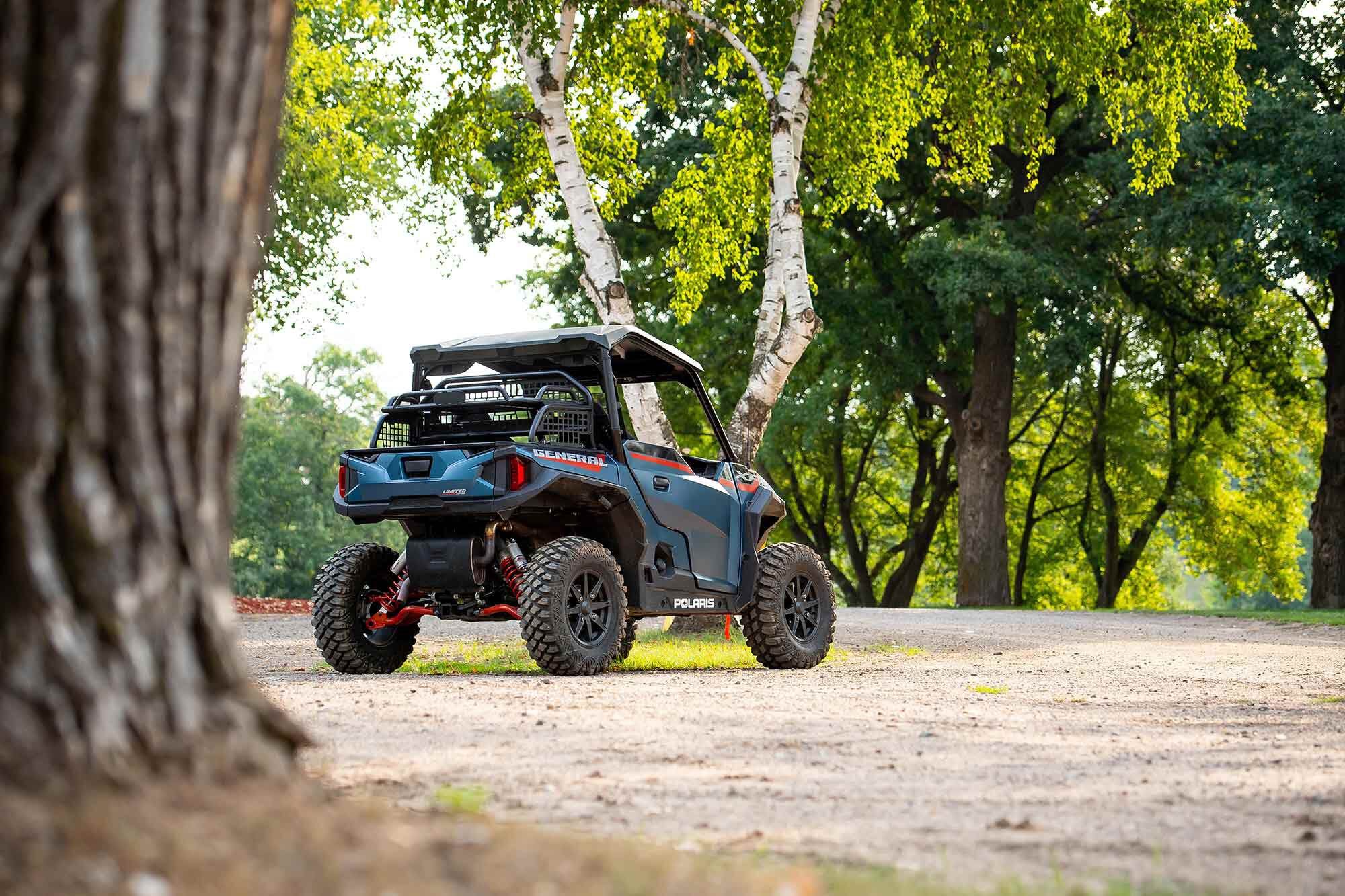 Inventory may be low, but Polaris has had one of its best years on record. (Polaris/)
It's not just a powersports challenge, it's everywhere. But what's funny is our off-road business through the first half of the year is actually up. The dealers actually sold more units than they did last year, but it feels like I've got nothing. So we've been gaining market share as a brand so it's all cool. It's day-to-day communications, it's talking with all of our supply chain, talking to the plant, making sure our people are safe. That's a big thing even in the dealerships, and you know this from anywhere you go, employee safety and health with COVID is huge, so we're taking all the precautions there. Every day there's a new twist. It's just crazy, which is great.
I saw you guys roll out the preorder system, which seems to be one of the smartest ways to handle this right now, because you know exactly what you need to build and exactly where it needs to go.
That's the way we tackle this, and we know not every dealer likes it, but the lion's share do, and it's predictable from when the order comes in, now it's just as fast as we can get it to satisfy the customer. I know there are folks that are waiting a long time for product, and we're working as hard as we can to get to them.
That's the good news. Is the preorder system going to hang around after the stuff is over or what do you think?
Oh yeah. Yeah, it will. That is the other cool thing about this business, you learn new muscles. It just forces you to learn, and the preorder is very good. It will recede down to a normalized level, but why give up a thing that was really helping everybody through a challenge? So we'll keep it going.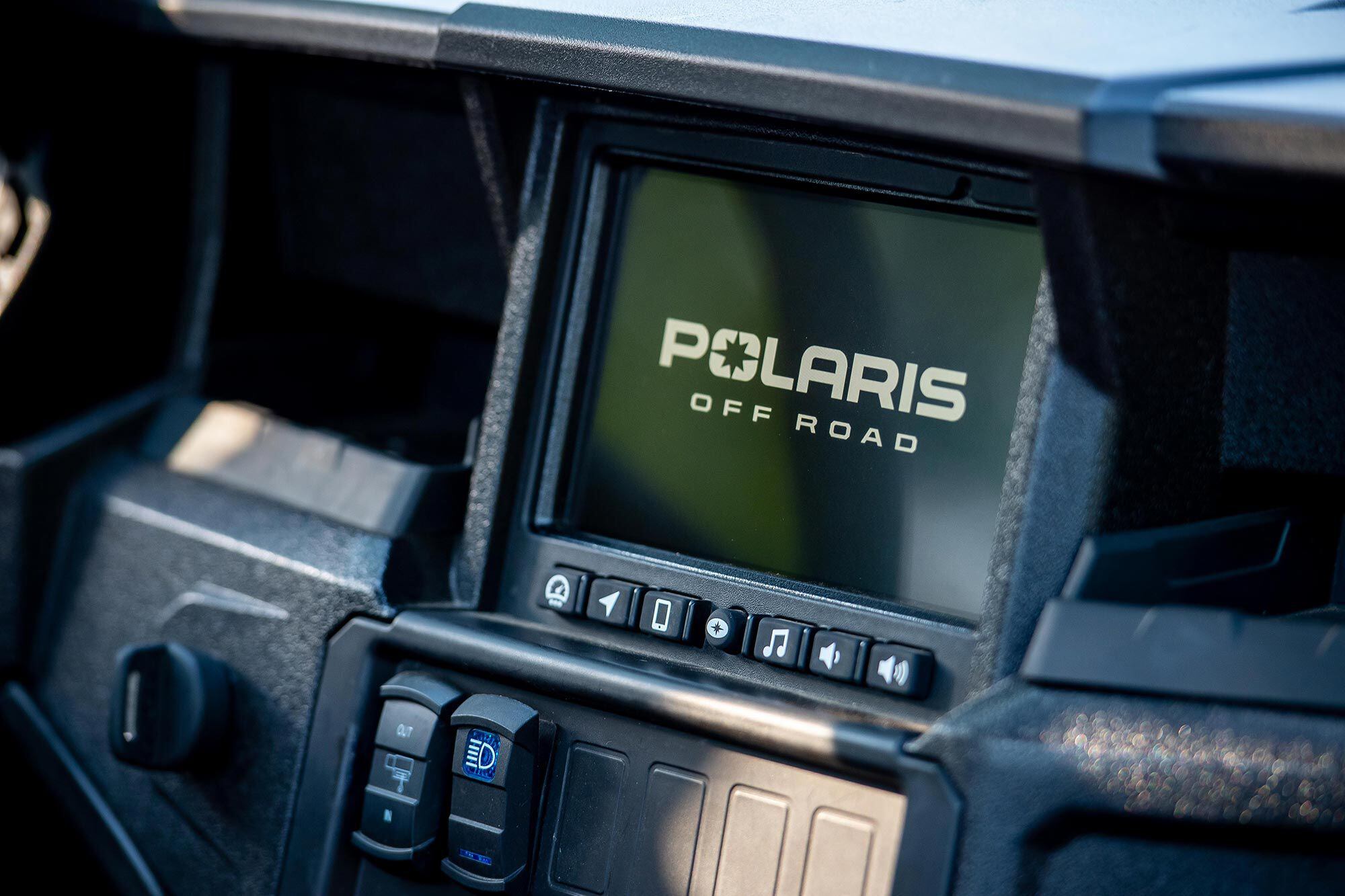 With so many new customers and riders coming into the hobby, Polaris is focusing on technology that makes side-by-sides more inviting. Tech like Ride Command. (Polaris/)