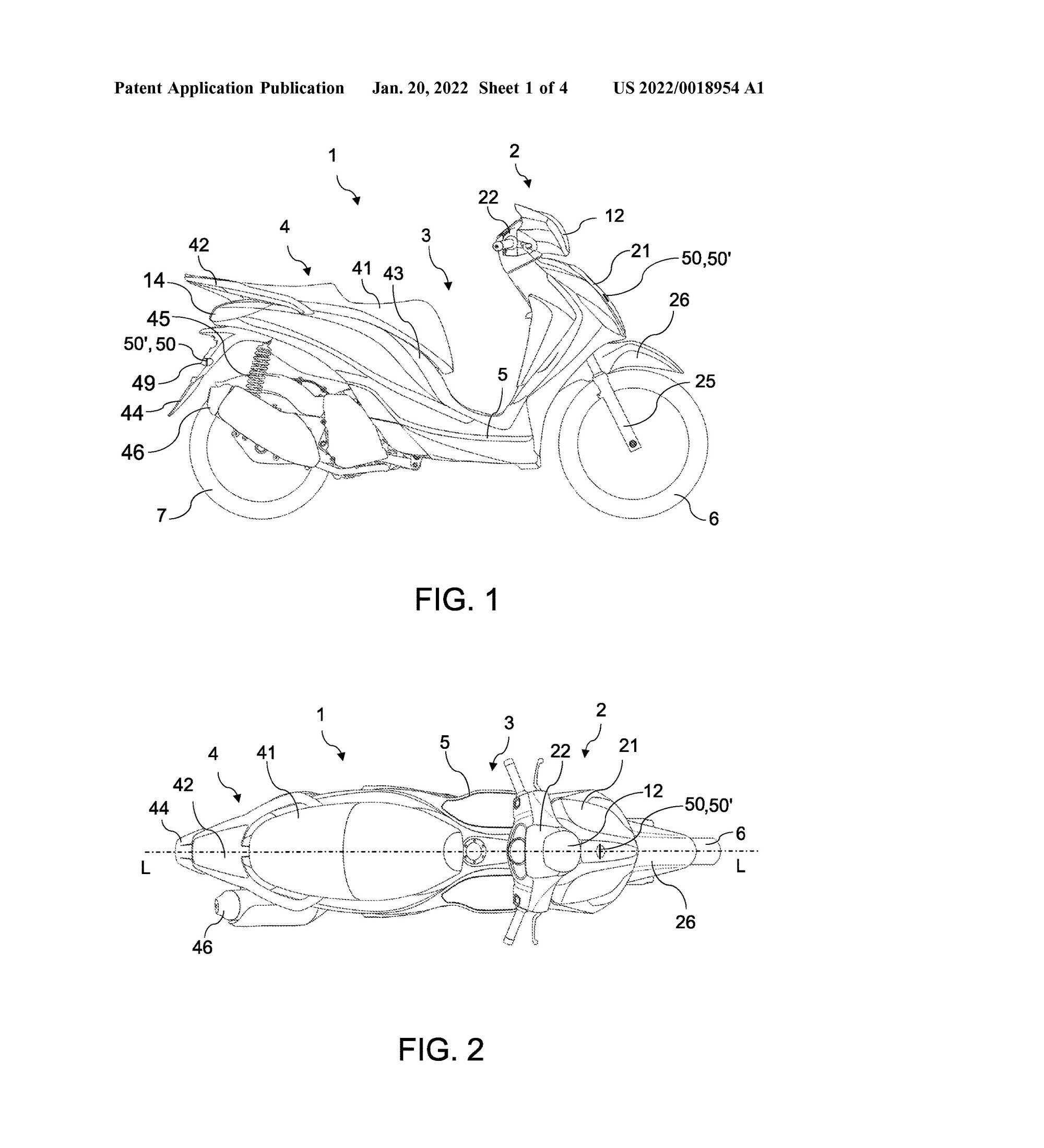 Piaggio's new patents are for reflectors for motorcycles that would make them more visible to modern automotive ADAS. (Piaggio/)
There's a well-supported theory of risk compensation that suggests that efforts to make an activity safer are often damped by humans' tendency to take more chances once they've got a safety net in place. The idea is that we all have a baseline of risk we're comfortable with, so once a danger is removed we'll push the boundaries until we get similarly close to another hazard. Give a driver a seatbelt, an airbag, and antilock brakes and they'll start driving faster and closer to other vehicles. In that light, the fast-growing adoption of ADAS (advanced driver assistance systems) in modern cars, with radar sensors enabling automated braking systems, blind spot monitors, or adaptive cruise control, is sure to result in drivers paying less attention to their surroundings, safe in the knowledge that the car will—or should—react if they fail to do so.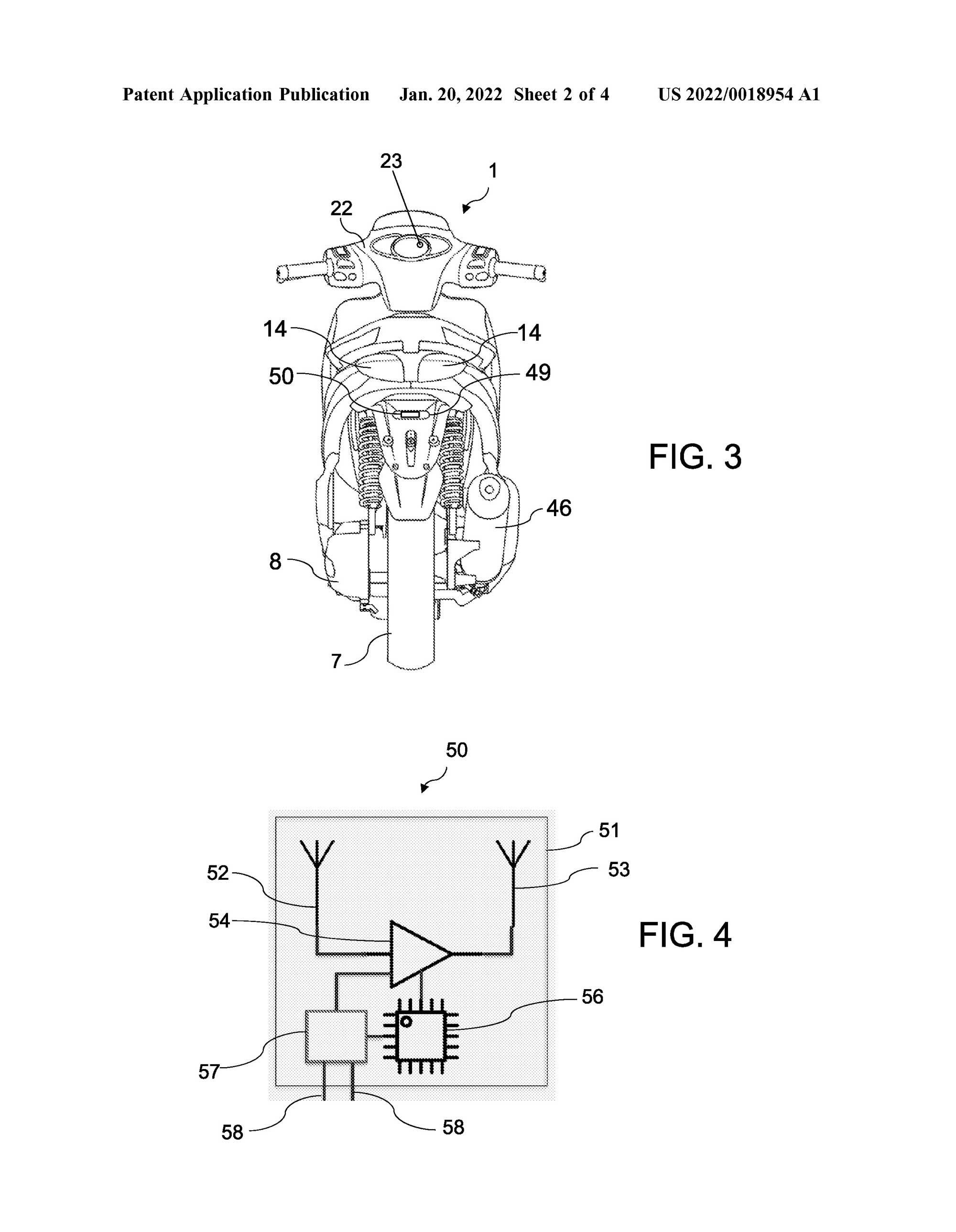 The reflector would bounce the radar signal back to the car it was sent from, amplifying the motorcycle's profile. (Piaggio/)
That growing reliance on radars, however, may prove to be a big problem for motorcyclists. A trial of radar-based safety systems, carried out by Dynamic Research Inc. in 2016, showed that detection of motorcycles by these systems was inadequate in as many as 40 percent of tests. It's helped encourage the European crash testing organization, Euro NCAP, to develop and implement tests to specifically focus on whether ADAS can "see" bikes well enough, but even as we charge headlong toward an era in which some cars will soon be effectively driverless, relying purely on the ability of built-in sensors and computers to react to their surroundings, the essential problem that smaller road users—like motorcyclists—don't show up as early on radar as large objects remains a concern.
Related: Indian Is Developing A Next-Gen Radar System
It's not a completely new situation though. For decades, massive ships have shared the oceans with tiny boats, often relying on radar to keep track of what's around them, and those smaller vessels have long used reflectors to make sure radars spot them at a distance. We've already seen some bike firms doing the same, with BMW and Suzuki having filed patent applications for motorcycle-mounted passive radar reflectors. These multifaceted, reflective balls are mounted on a bike's extremities to bounce radar waves back at their source. They're able to be much smaller than those on boats, thanks to the shorter range and different frequency of car-mounted radars, and they have the benefit of being cheap and easy to make. On the downside, they're an eyesore and need to be clearly visible in order to work.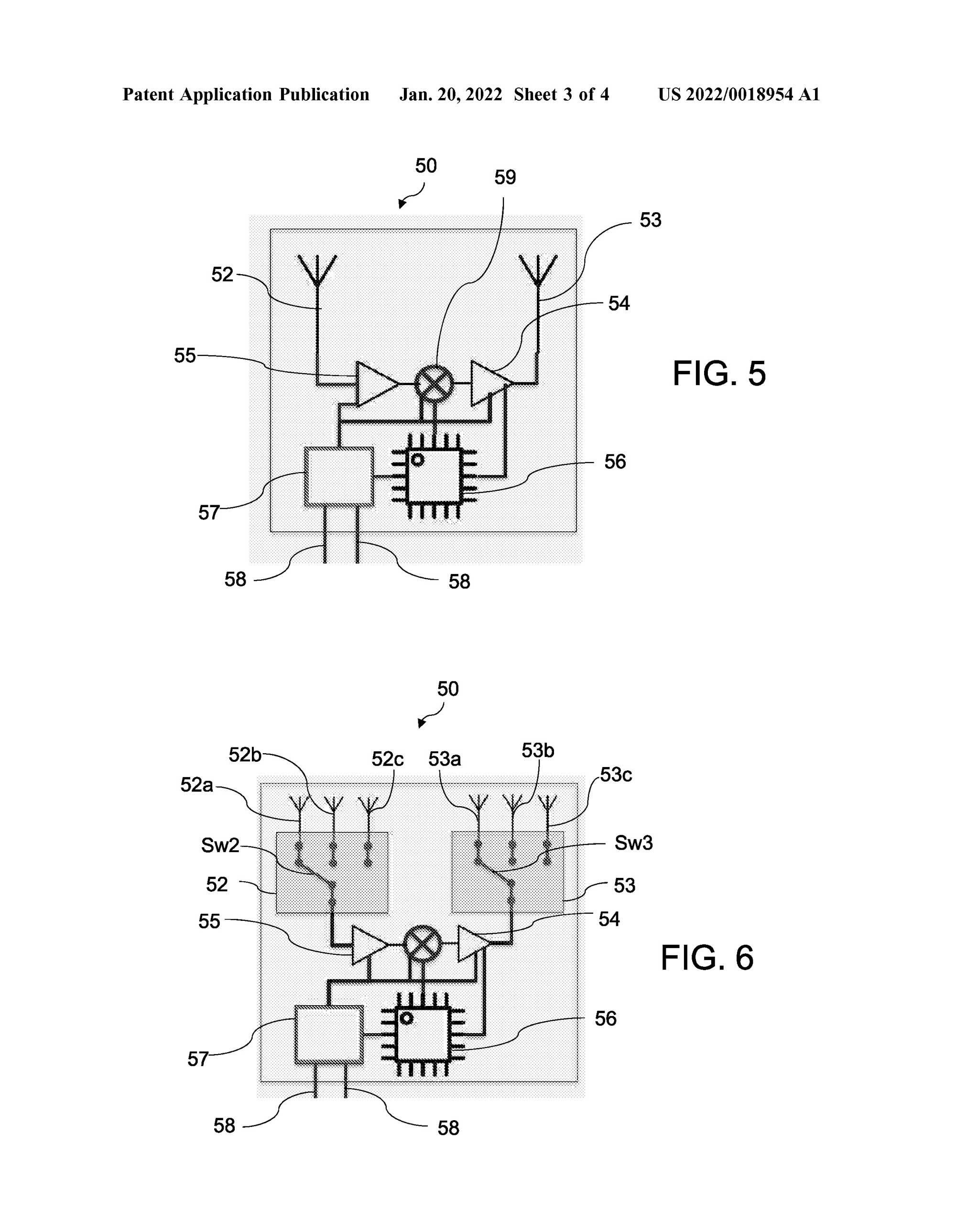 The tech draws on systems already in use on oceangoing vessels, and can offer coverage both up front and in back. (Piaggio/)
Now Piaggio has filed a patent application for another type of radar reflector—again drawing on marine-based systems—that uses active tech rather than simply an array of passive mirrors. Piaggio's idea is to build a smaller, simpler, cheaper version of the large high-powered active radars that boats use, that would work over just a few hundred yards on the road.
Piaggio's patent points out the problem it's trying to solve, saying that radars "under certain conditions do not allow effective identification of narrow-profile vehicles, such as motorcycles." The firm's active radar reflectors are extremely simple pieces of electronics, consisting of a receiving antenna, a control chip, an amplifier, and a transmitting antenna. Unlike passive reflectors, the active ones could be hidden on a bike—Piaggio suggests one in the headlight and a second in the taillight would provide nearly 360-degree coverage—and actually boost the "reflection" that they send out, making the bike a stronger radar target than it could otherwise be.
In its most basic form, the reflector receives the signal from a car's radar, amplifies it, and transmits it back, but Piaggio's design also allows for the addition of a signal modulator to compensate for any delays in that process and to ensure the return signal gives the right information to the radar that emitted the original wave.
Related: 2022 Kawasaki H2 SX Rear Radar Revealed
Piaggio also points out that, if required, the system could encode additional details into the returning radar signal, allowing compatible radars to identify them and potentially even include basic details of the bike's speed, acceleration or braking, and direction of travel. With just a few, relatively cheap electronic components, the system need not add much to the price of a bike.
With radar ubiquitous on modern cars, even a simple reflector can offer significant safety advantages in terms of visibility. (Piaggio/)
Piaggio itself is expected to release its first radar-equipped bikes later this year, having done a deal with Israeli specialist Vayyar, which has developed a small "4D" radar system that it claims is more sophisticated than the Bosch-made radars seen on bikes like the Ducati Multistrada V4 S, BMW R 1250 RT, and KTM 1290 Super Adventure S. Vayyar's system is able to judge another vehicle's speed and trajectory as well as its presence, and gives near 360-degree coverage from just two sensors. It's not clear whether the system will appear first on a Piaggio or a machine from one of the firm's subsidiaries—Aprilia or Moto Guzzi, for instance—but it's only months from launch and Vayyar's radar is intended to be cheap and compact enough to use on scooters as well as larger, more expensive bikes. Whether the radar reflector system is as near to production remains to be seen, but as reliance on radar tech increases, having a reflector on your bike could turn out to be as effective a safety provision as riding with your lights on or wearing bright clothing.