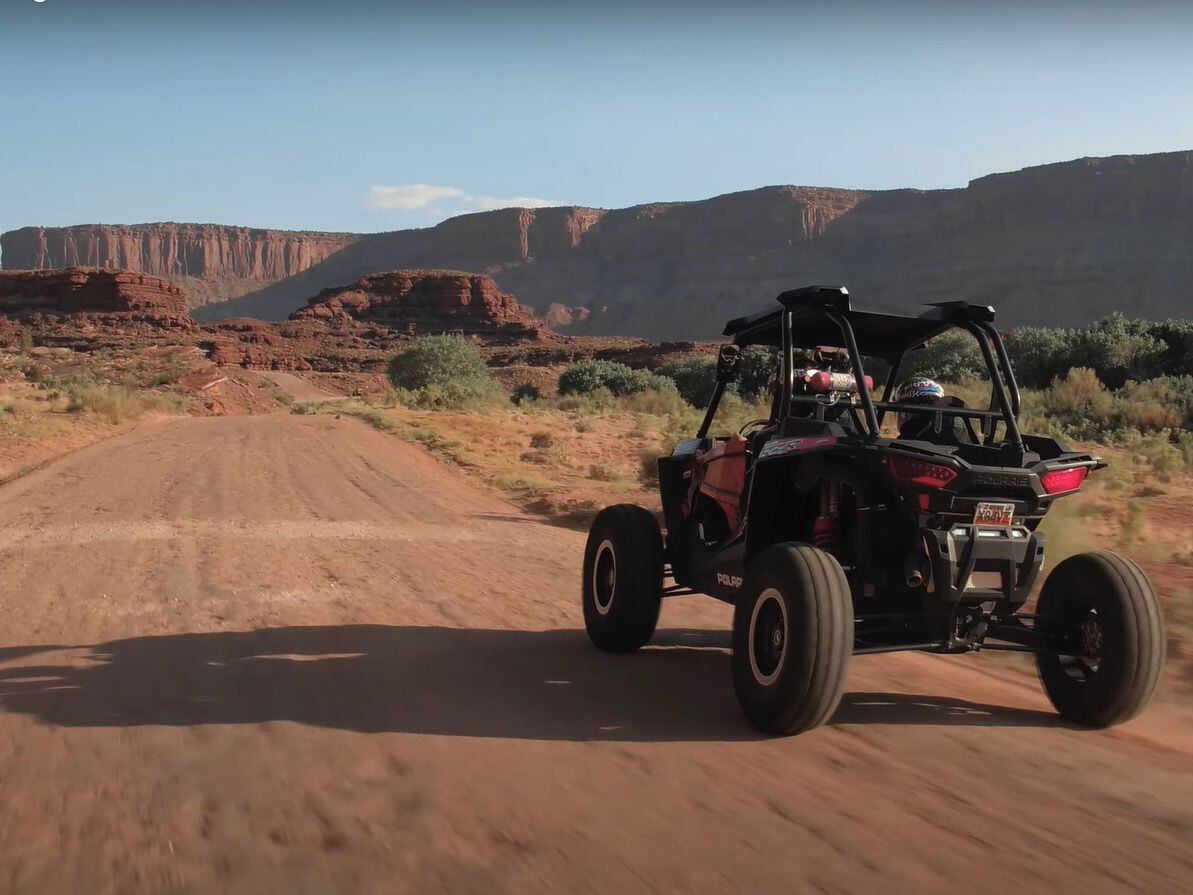 2022's Rally on the Rocks has been canceled. (Discover Moab/)
Rally on the Rocks is one of the premier off-road and UTV events in the USA, and possibly the ultimate of its type in the Utah region. It draws a crowd from around the country and even international visitors to Moab and offers jamboree-style trail rides as well as other day and nighttime festivities. Unfortunately, the event has been canceled for 2022, Salt Lake City's Fox13 News reports.
Event organizer Lanse Chournos said, "The primary reason and feedback we got from the politicians about the rally was the noise level."
As much as we love a good exhaust note, the drone of a bunch of engines grates on people around the event. This situation echoes that of Connecticut's Lime Rock Park, a private racetrack that has been fighting for years to maintain its ability to host events. When asked about Rally on the Rocks and why noise was an issue, Chair of the Grand County Commission Mary McGann reportedly said, "They would drive around town from 6 o'clock in the morning, until sometimes after 12 o'clock at night."
Grand County got 129 letters supporting dropping noise regulations so that Rally on the Rocks could continue, which paled in comparison to the 337 that asked for noise regulation. In turn, McGann and the Grand County Commission proposed stricter noise ordinances and requiring Rally on the Rocks to obtain permits.
"Our goal was to make it so that the event was not such a negative impact on the residents living in Grand County," McGann said. While the details of these permits have not been divulged, Chournos did not feel these demands would be possible to meet.
McGann worked with the Rally on the Rocks organizers to try to come to an agreement, but Chournos and the co-organizers were unable to make it work with Grand County.
"It was clear that their goal was to shut Rally on the Rocks down," Chournos said.
Chournos and the organizers noted that Rally on the Rocks brought visitors to the area, who all spent money at local businesses and stayed in local accommodations. Chournos and Rally on the Rocks are working up a replacement event called SxS Adventure Rally on the Rocks for May of 2022 which will be held at Sand Hollow State Park.