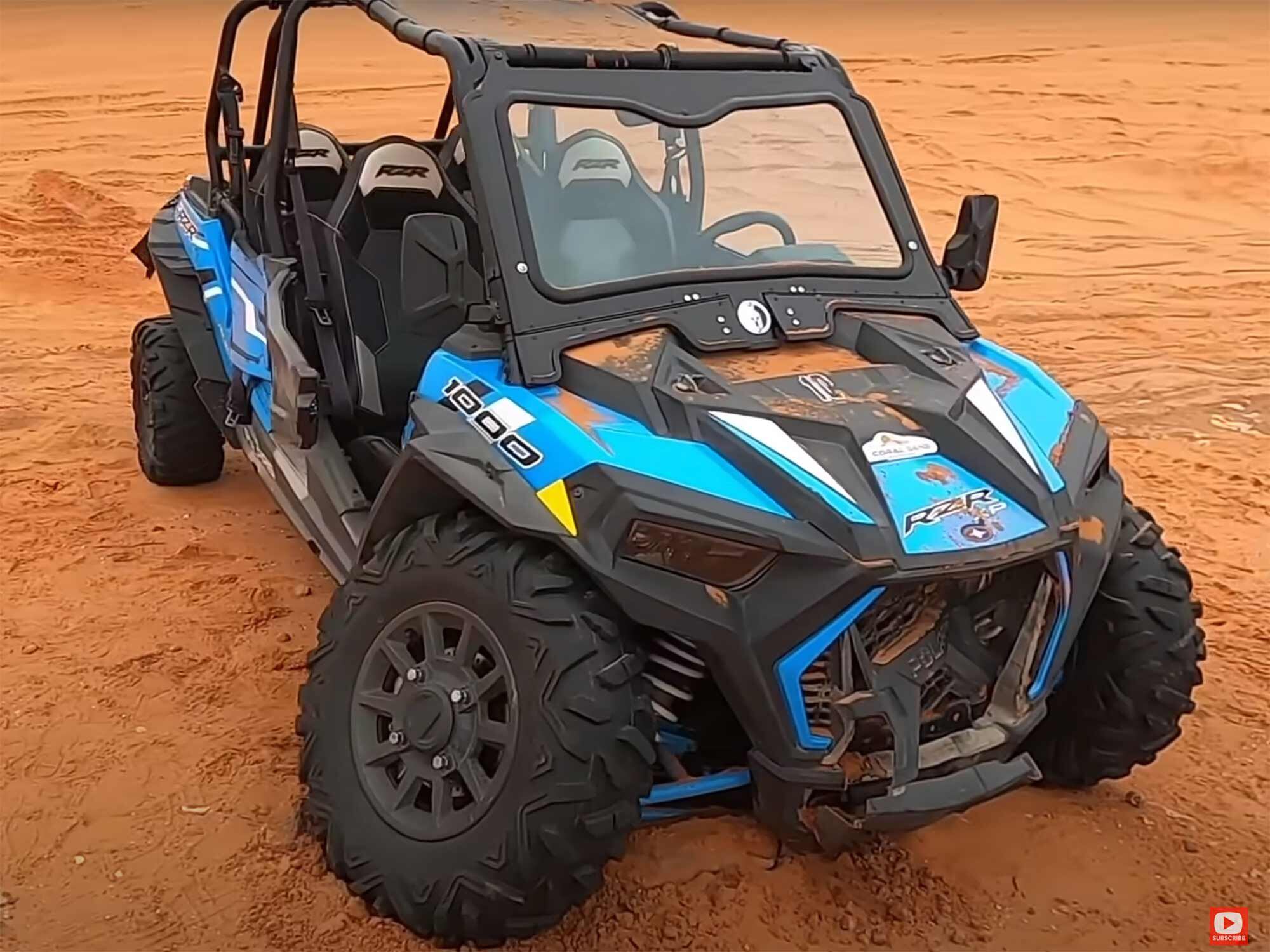 One busted A-arm can be the difference between getting back to the trailhead and not. (YouTube/)
It's the busy season for the crew at Matt's Off Road Recovery. Winter weather means more and more people are up to their axles in snow, on top of the usual cadre of tourists putting rental RZRs in places they shouldn't. Last week, the crew took the Morvair rescue rig out into the desert to pull out a four-seat RZR out of the sand after the pilot stuffed the nose. From the looks of things, the machine came off a dune at a good clip and landed hard on the front suspension, snapping an A-arm. It was a long walk out to find cell service and call for help.
Related: Watch Matt's Off-Road Recovery Pull a Can-Am Off a Dune
It's fun watching the MORR team wrestle the wounded Polaris onto a trailer, but the incident is a good reminder to pack a few basic safety supplies every time you go riding. A small first-aid kit, some emergency food and water, and a good means of communicating with the outside world are all good ideas. We like Garmin's InReach Explorer because we can pair it with our cellphone, and our plan allows for up to 40 free texts per month. More than enough to get a GPS coordinate out to someone if we get stranded.
Related: Matt's Off-Road Recovery Rescues KRX
Check out the latest video below, and be sure to get your safety kit ready before the next ride.
Related: Lifted Corvair Rescues Maverick X3 Max Turbo
Want to stay up to date on the latest UTV Driver news and reviews? Sign up for our weekly newsletter!