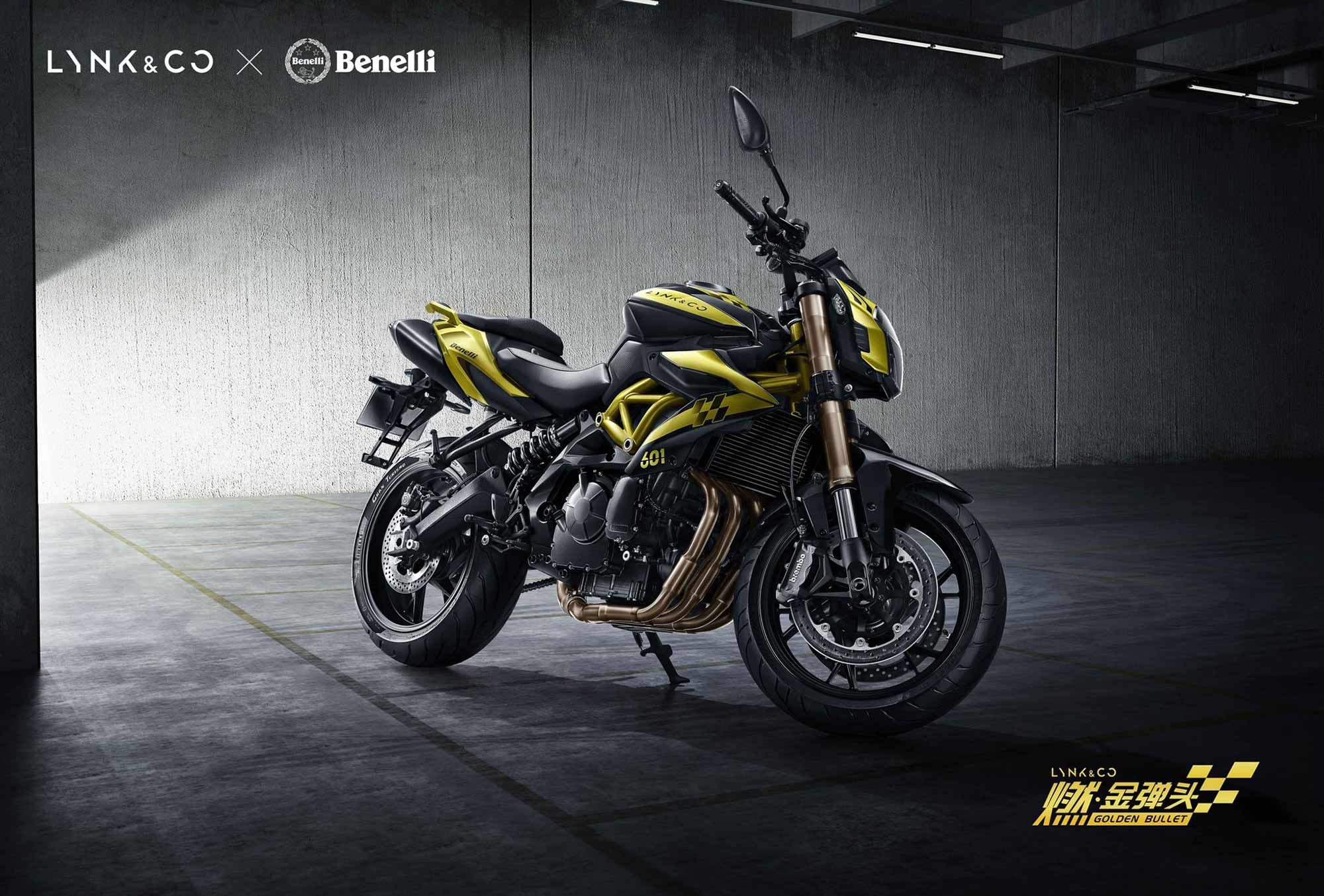 Lynk & Co's first motorcycle is a rebranded Benelli TNT 600 model. (Lynk & Co/)
Lynk & Co is a Chinese-Swedish car brand that builds Volvo-based machines, but more importantly, it aims to shake up the way people buy and use their cars. And now the firm has revealed the first motorcycle to bear its name, in the form of a Lynk & Co-branded version of Benelli's latest TNT 600 model.
Shown in China, which is currently Lynk & Co's main market, the bike appears to be largely unaltered from its Benelli form other than the Lynk & Co graphics, but it could well be a precursor to a more involved connection between the companies. That means bikes might be offered using the same unusual ownership schemes that Lynk currently advocates for cars.
Although the bike bears a new paint scheme and obtrusive Lynk & Co graphics, it's largely the same stock TNT 600. (Lynk & Co/)
Launched in 2016, Lynk & Co aims to alter the way vehicles are owned and operated.
Dispensing with the usual dealer sales model, Lynk deals directly with customers, and while the firm will sell you a car conventionally using cash or financing, the firm's main marketing model is a form of monthly "membership" scheme. Last year, the company expanded into the European market and the firm has long planned to operate in the USA as well.
In Europe, for instance, for 500 euros per month the firm will give you a Volvo-based Lynk 01 car, complete with insurance, tax, and servicing costs covered. But that's only the start, as there's also a membership plan that doesn't involve getting a car at all—it simply lets you rent one from another owner when it's not being used.
Related: Updated Benelli TNT 600 Revealed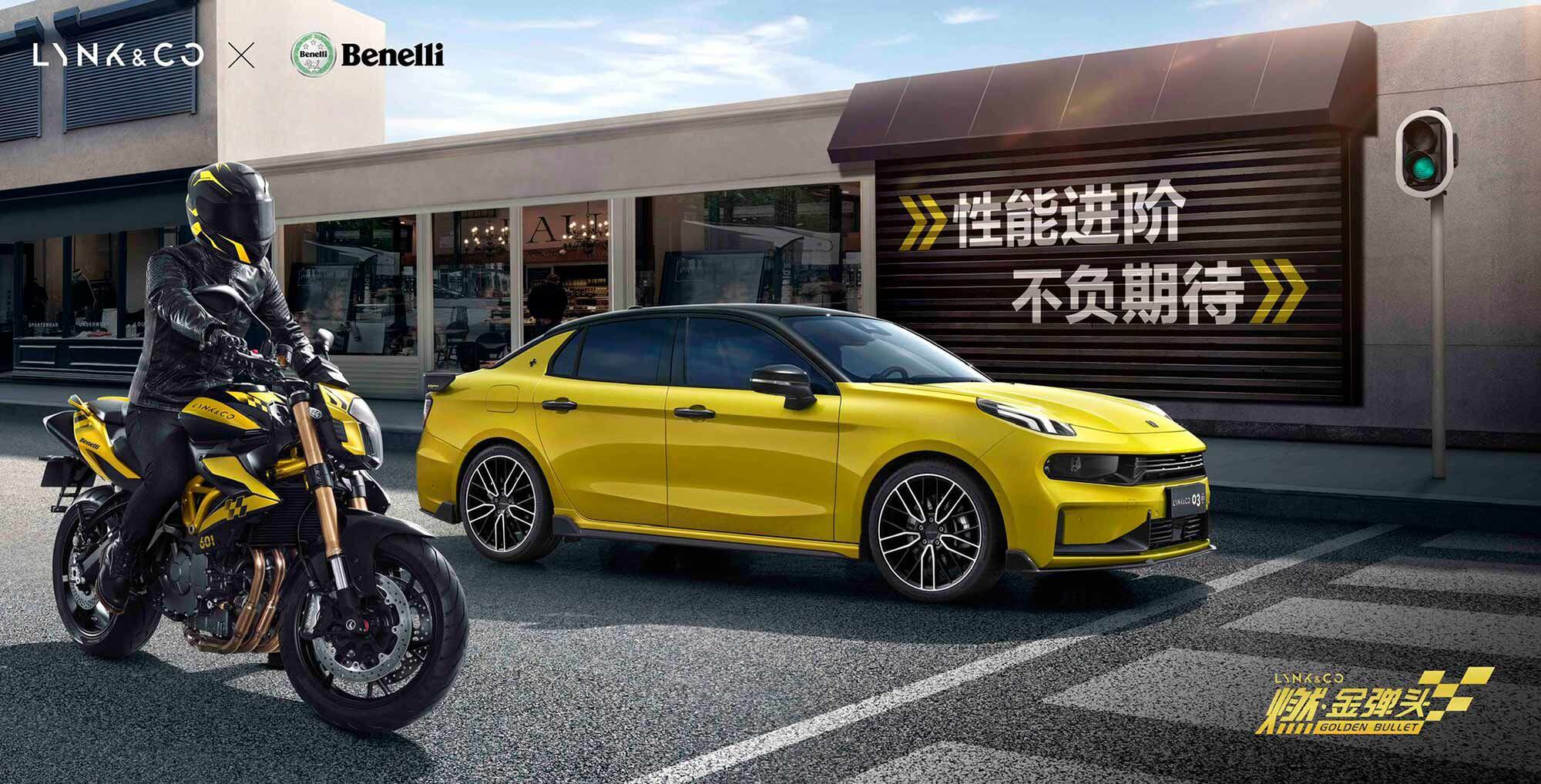 The firm's business model is to lease cars directly to customers via memberships that cover all the costs—insurance, tax, and maintenance. The company may very well expand to motorcycles in the near future. (Lynk & Co/)
From the point of view of a car-owning member, it means they can hire out their car—for around 40 euros per day or on an hourly rate for shorter periods—and offset that against the 500 euros they're paying each month. Rent it out enough and you can even come out with a profit.
A rating system means you can pick and choose who gets to rent the car, and the renter must return it to the agreed location at the end of the rent period. So, in theory, you can drive to work, rent out the car all day while you're not using it, then still have it to drive home at the end of the day. A smartphone-operated key system means renters are remotely sent the ability to open and start the car once they've hired it.
Although the initial Lynk & Co Benelli TNT 600 isn't part of the same leasing scheme, it is being offered in China via Lynk's direct-to-customer sales model. The firm has been clear in the past that it intends to operate vehicles beyond just cars using the leasing and sub-rental idea, and motorcycles are one of the most obvious directions to take.
The firm itself is a joint venture between Volvo and Geely (which is also Volvo's parent company), and that means there are already close ties to Benelli. Geely bought the majority stake in Qianjiang in 2016, and Qianjiang has owned Benelli since 2005, so ultimately both Benelli and Lynk & Co are owned by the same company.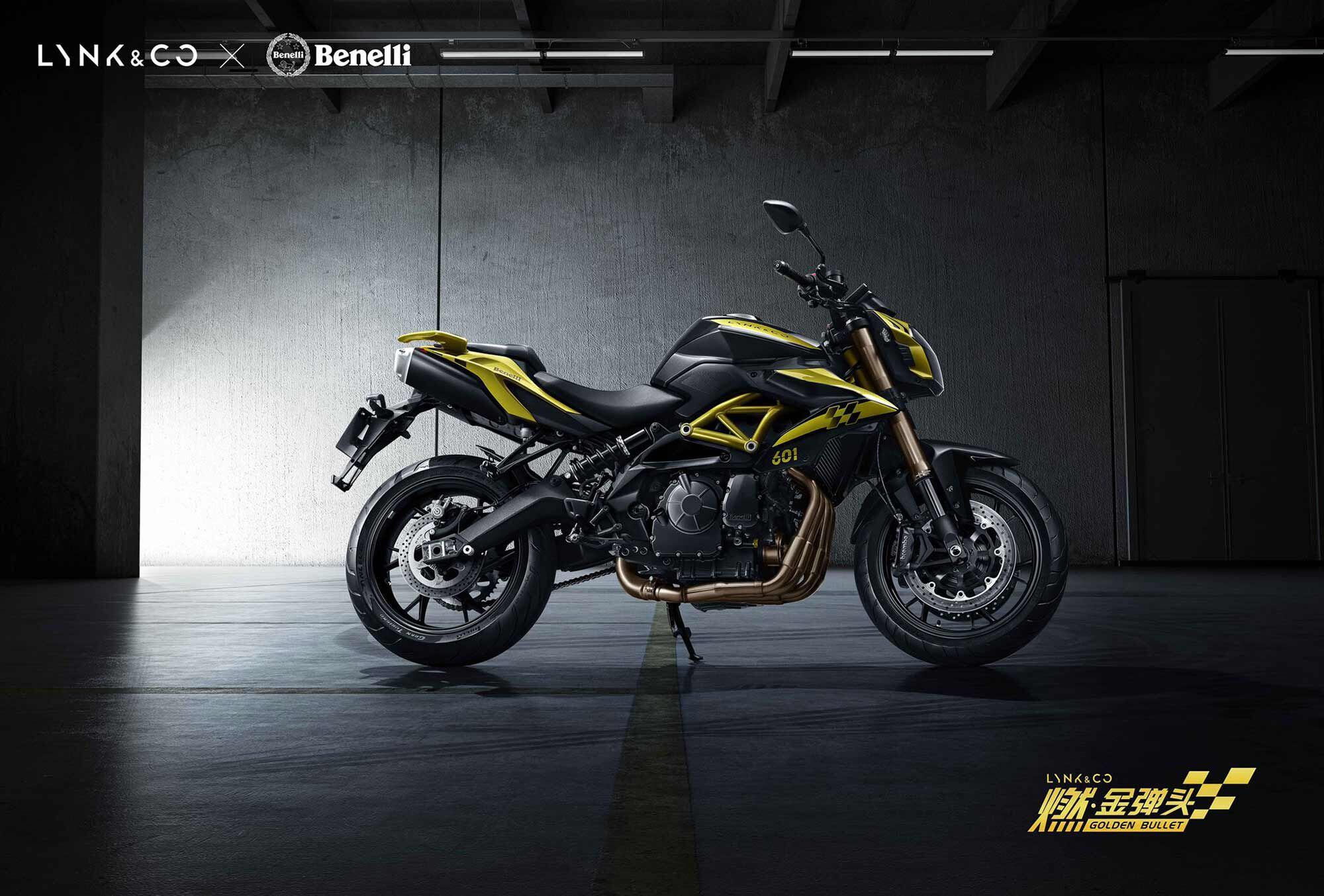 The bike is currently on sale direct to consumers in China, but there's no leasing plan for it just yet. (Lynk & Co/)
While the idea of letting a complete stranger loose on your bike might be uncomfortable, the fact that many bikes spend most of their lives tucked away in garages means they might be well suited to the sub-rental idea. And of course, if Lynk & Co can prove it's a profitable concept, you can be sure other brands will adopt similar schemes.