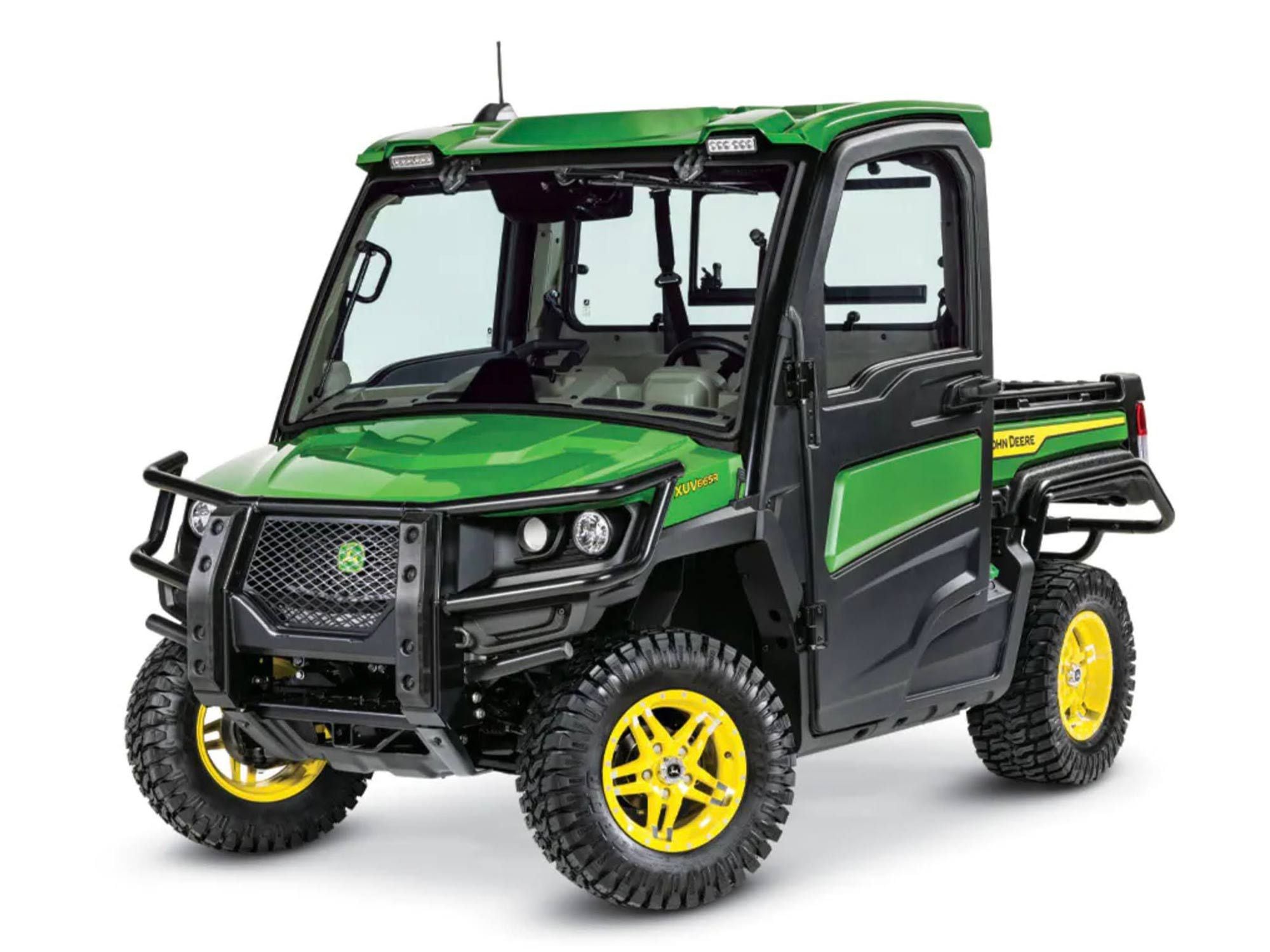 There's a reason it looks like a small truck: It is a small truck. (John Deere/)
John Deere isn't a name you hear around our site too often, or in UTV circles in general for that matter, despite the Gator's decadeslong reputation as the suburban dad or landscaper's right-hand man. You could argue the Gator is the OG utility UTV, and in keeping with that reputation, Deere is working on a big splash for '22.
The 2022 John Deere XUV835R Signature Edition and the 2022 John Deere XUV865R Signature Edition pack enough luxury right out of the box to embarrass a lot of small pickups. Before we get into the features, the 835R uses a 54 hp gasoline engine, while the 865R packs a 23 hp diesel. The gas rig tops at 35 mph, which drops to 30 in the diesel.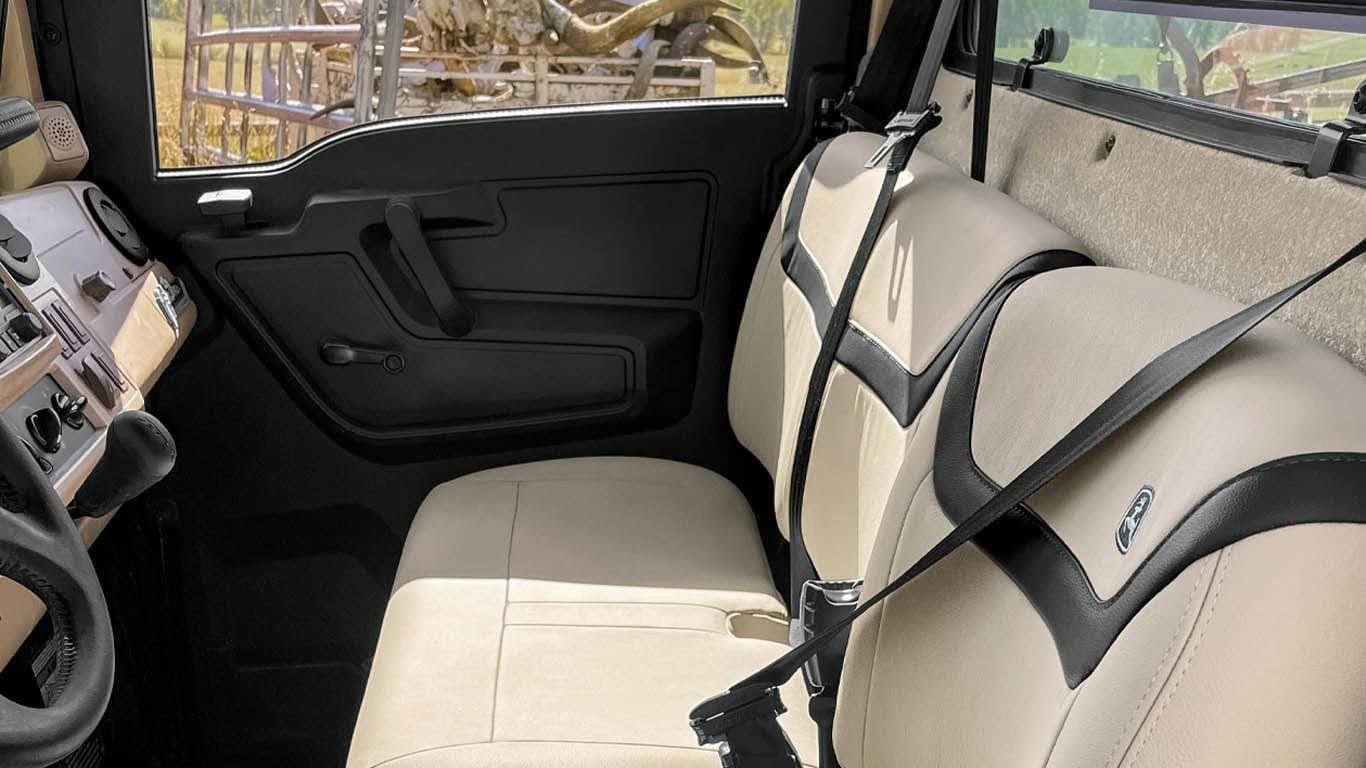 The interior gets honest-to-goodness leather seats in a 60/40 bench configuration. (John deere/)
Both models have a leather-trimmed 60/40 split bench seat, a leather grab handle, digital gauges, a touchscreen infotainment system, sliding rear windshield, and HVAC. The infotainment system will pair with Apple or Android smartphones, and comes ready for Sirius XM satellite radio. As if that wasn't enough, The cabs come trimmed with a soft headliner, have generous interior lighting, windshield wipers, coverings on the A- and B-pillars, and a carpeted rear panel cover.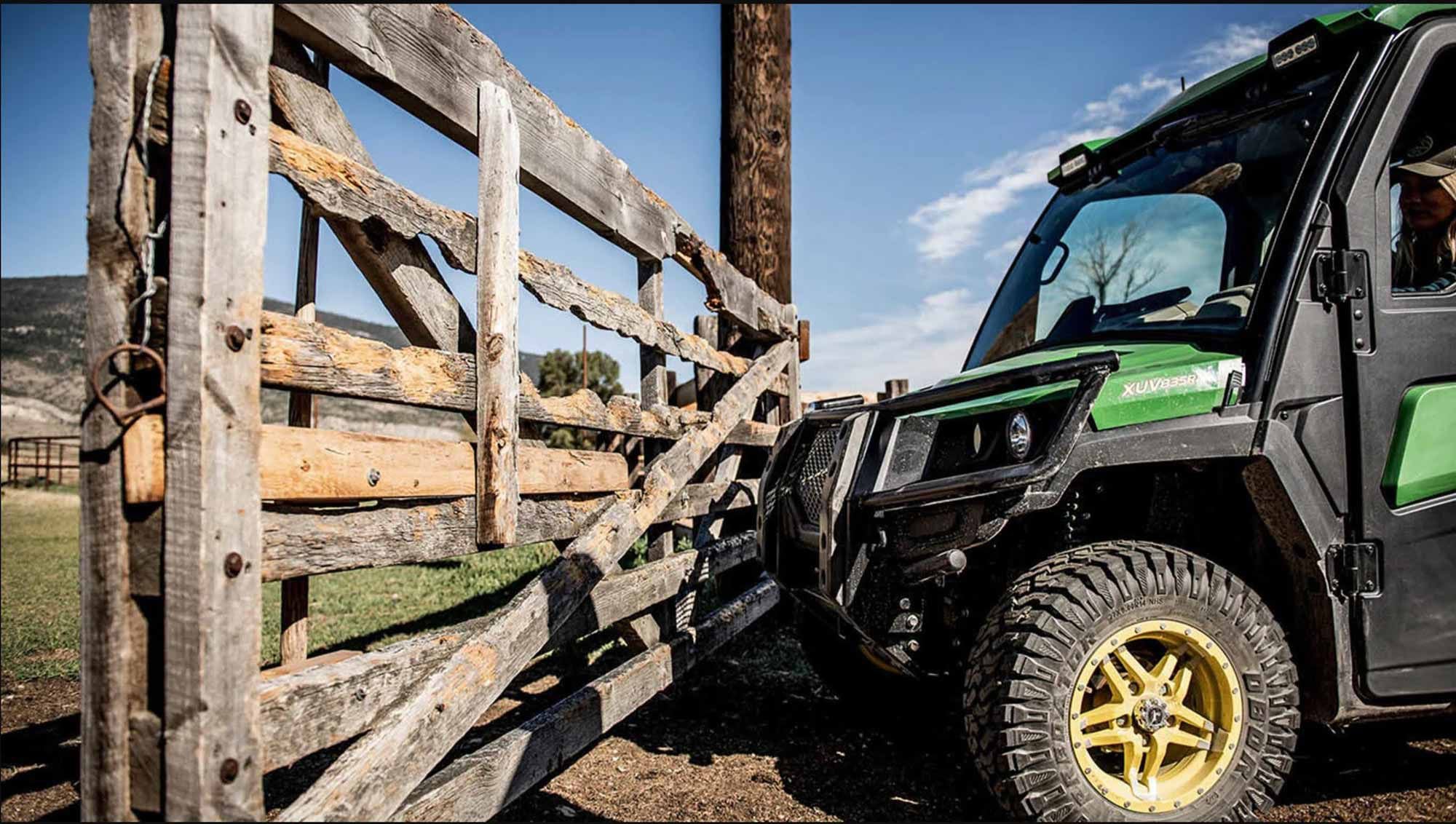 It might be luxurious, but make no mistake: The 2022 John Deere XUV835R Signature Edition is made for work. (John Deere/)
Outside, there's a front brush guard, tubular, protective fender flares, a rear bumper, spray-in bedliner, and available Maxxis Bighorn 2.0 tires. When we say they're like little green trucks, we're not being flippant. If you need a UTV-sized work rig and don't want to suffer in the heat or cold and go without tunes, here's your answer.
Buying shorter days on the ranch comes with a price, though. John Deere wants $35,849 for the gas-powered 835R Signature Edition, and $37,099 for the diesel 865R. Get all the details here.
Want to stay up to date on the latest UTV Driver news and reviews? Sign up for our newsletter!