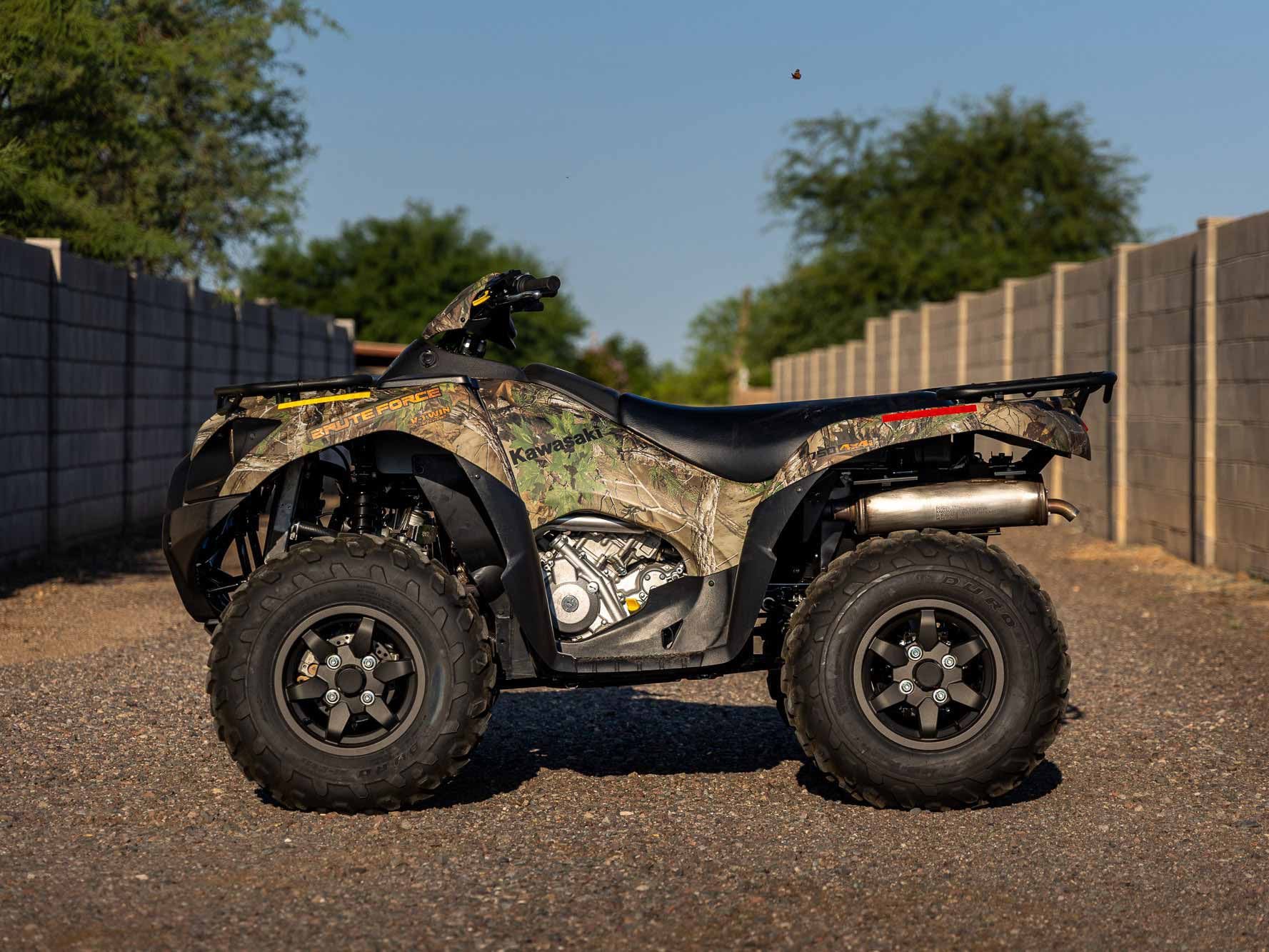 There's an art to creating a classified ad, and good photos make a big difference. (Kevan Ray/)
The time has come to sell your ATV or UTV. Whether that's to upgrade to another machine, to cash out, or simply because it's time to move on, selling off a vehicle can be a daunting process. We're here to help, with a step-by-step guide to ease the process of letting go of your four-wheeler or side-by-side.
First, you need to decide if it's the right time to sell. You might not have a choice, but research the market to see if it's a good time to sell. If the market is somewhat strong and you aren't going to lose a ton of money on the deal, make your move. Selling prices are way up right now, higher than they've ever been. But what about mid-winter in the Northeast? It might not be the right time to sell off your sport quad if you can manage to hang onto it for a little longer. Spring and summer might lead to better results, and more money in your pocket. Similarly, going into the winter might be the opportune moment to let go of that 4×4 with heated handgrips and a snowplow.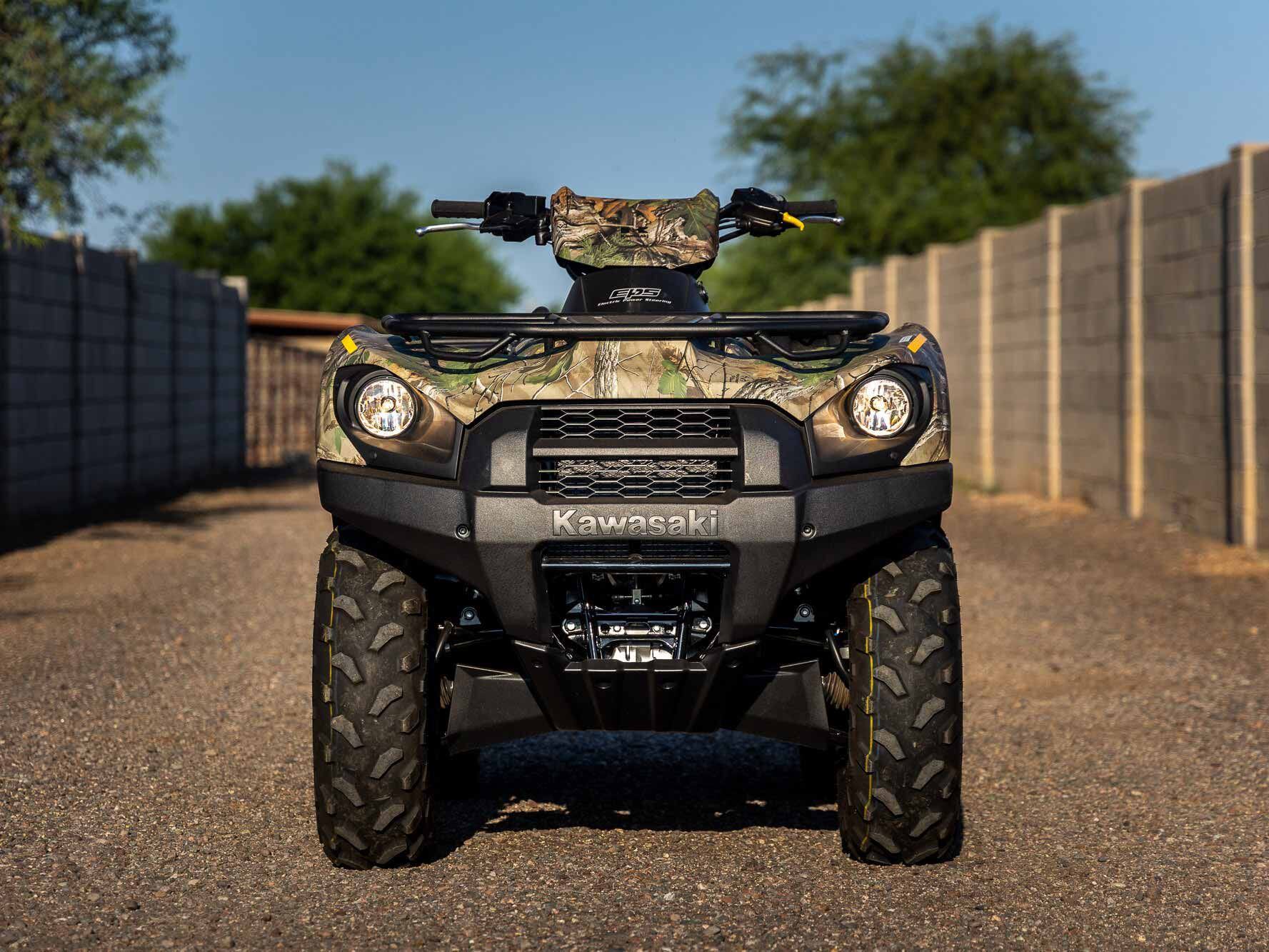 Photographing your machine from multiple angles makes for an attractive ad. (Kevan Ray/)
If you want to sell the vehicle for the most it's worth, you'll need to invest the time and effort. If anything is disassembled, reassemble it. If there's any deferred maintenance, take care of it. The few bucks it will cost to complete an oil change will pay dividends if a buyer inspects the fluids and finds them to be less than ideal. Also, assure the tires are properly aired up and install a clean air filter. A little upkeep goes a long way to making your vehicle more attractive to prospective buyers.
Related: Used ATV Parts – Trash Or Cash?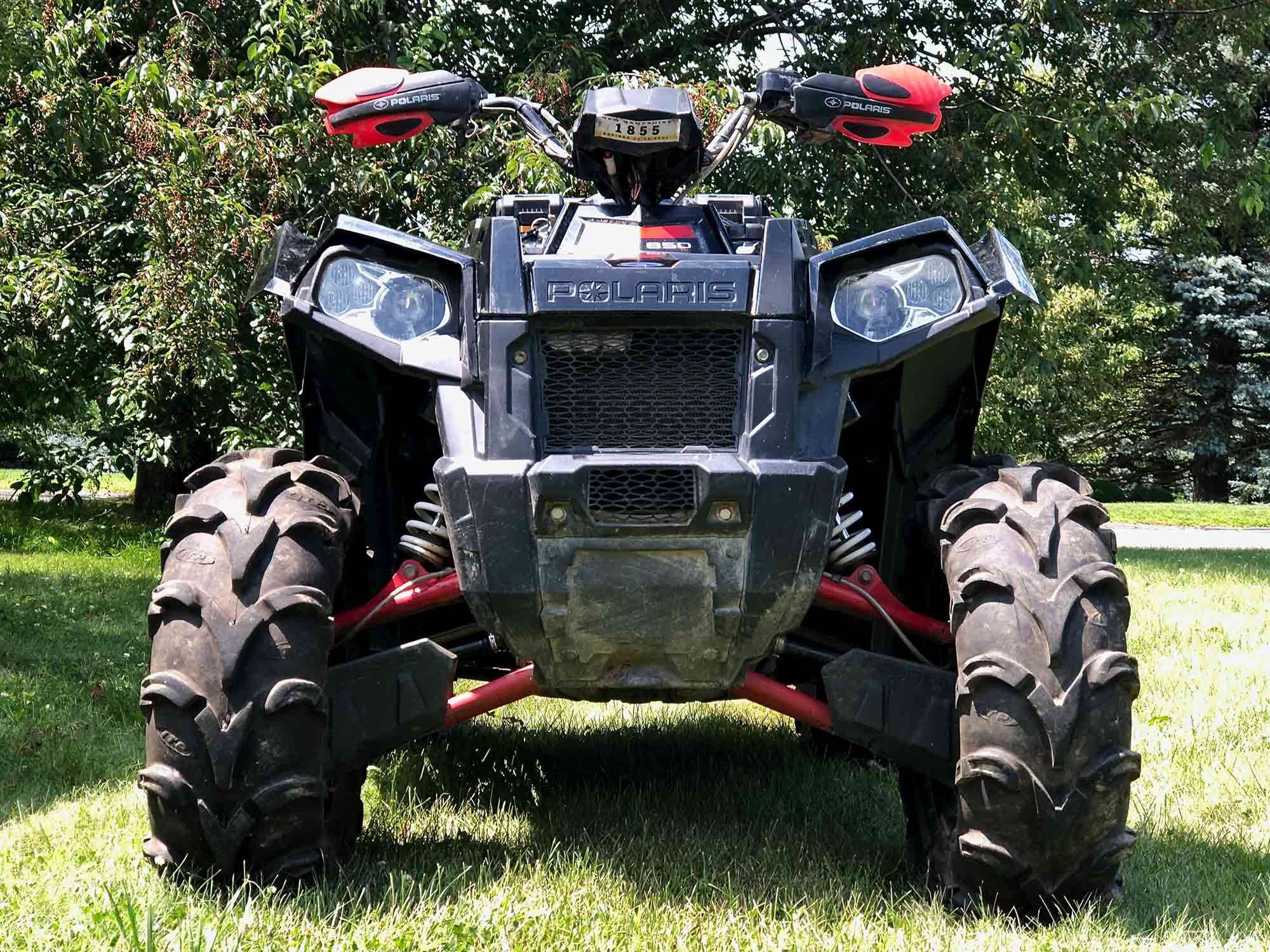 Wash your machine as well as you can, ideally better than we did for this photograph. (Ross Ballot/)
Next, prepare your machine for sale. Is it clean? If not, wash and detail it to the best of your ability. A buyer is more likely to click the ad and pay top dollar if it looks to be in good condition and as if it wasn't overly beaten on. Dirty plastics, wheels, and mechanicals can deter someone on the premise that the ATV or UTV was ridden hard and not maintained properly. The solution? Clean your machine. You want it to look like something you would trust to be in good condition, and actually buy.
Now it's time to take the pictures for your listing. Stage the vehicle properly by removing anything that may distract or deter a would-be buyer. That slew of messy household items in your garage may be the machine's usual backdrop, but it reflects the state of disarray that may describe the quad or SxS as well. If you can take pictures with nothing else except the machine in them, that's ideal.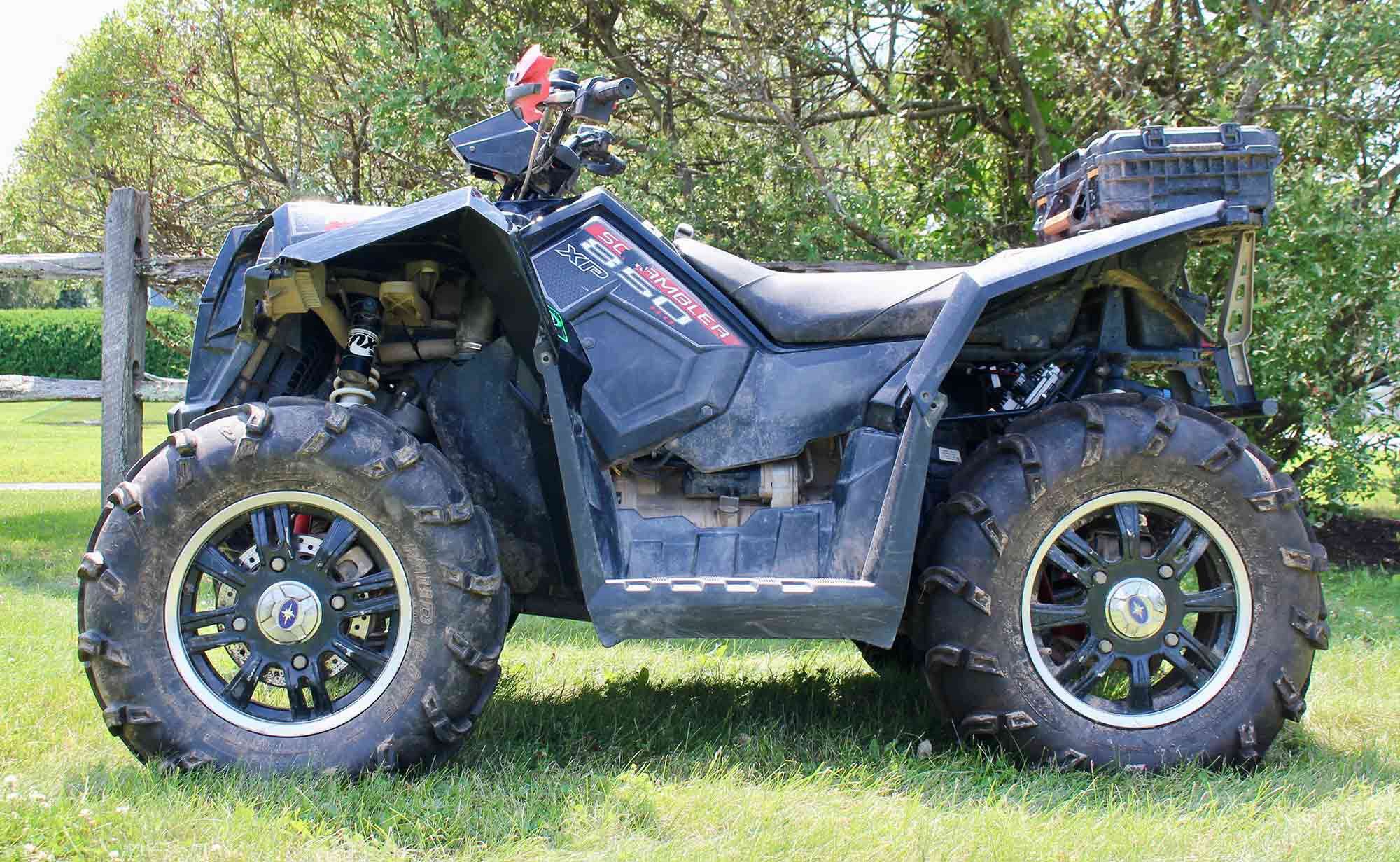 Try to keep extraneous items out of the background. Less is more. (Ross Ballot/)
For the photos themselves, take a wide assortment: front, sides, rear, and a variation of each. Showcase the good, and if there's any clear bad, photograph that too. You may choose to not use these in the listing, but if a prospective buyer asks about any damage, you'll have the photos locked and loaded to clue them in should more info be requested. Also, grab a picture of the odometer and hourmeter if the machine has one. More detail is rarely a bad thing.
Writing the listing is perhaps the most crucial part. Try to write it from the frame of mind of what you would want to read and find in a for-sale ad. List the make, model, and year. List the mileage, hours, and so on. Provide an honest assessment of the condition, aesthetically and mechanically. Describe the modifications (should there be any), and explain repairs that have been done or that are needed. Is there anything that makes your machine special? This is your opportunity to make your machine shine, and rationalize why it's worth someone's money over a comparable unit for sale elsewhere. Be sure to include any and all information regarding your ownership of the vehicle, including how long you have had it, the title status, and if you have maintenance records.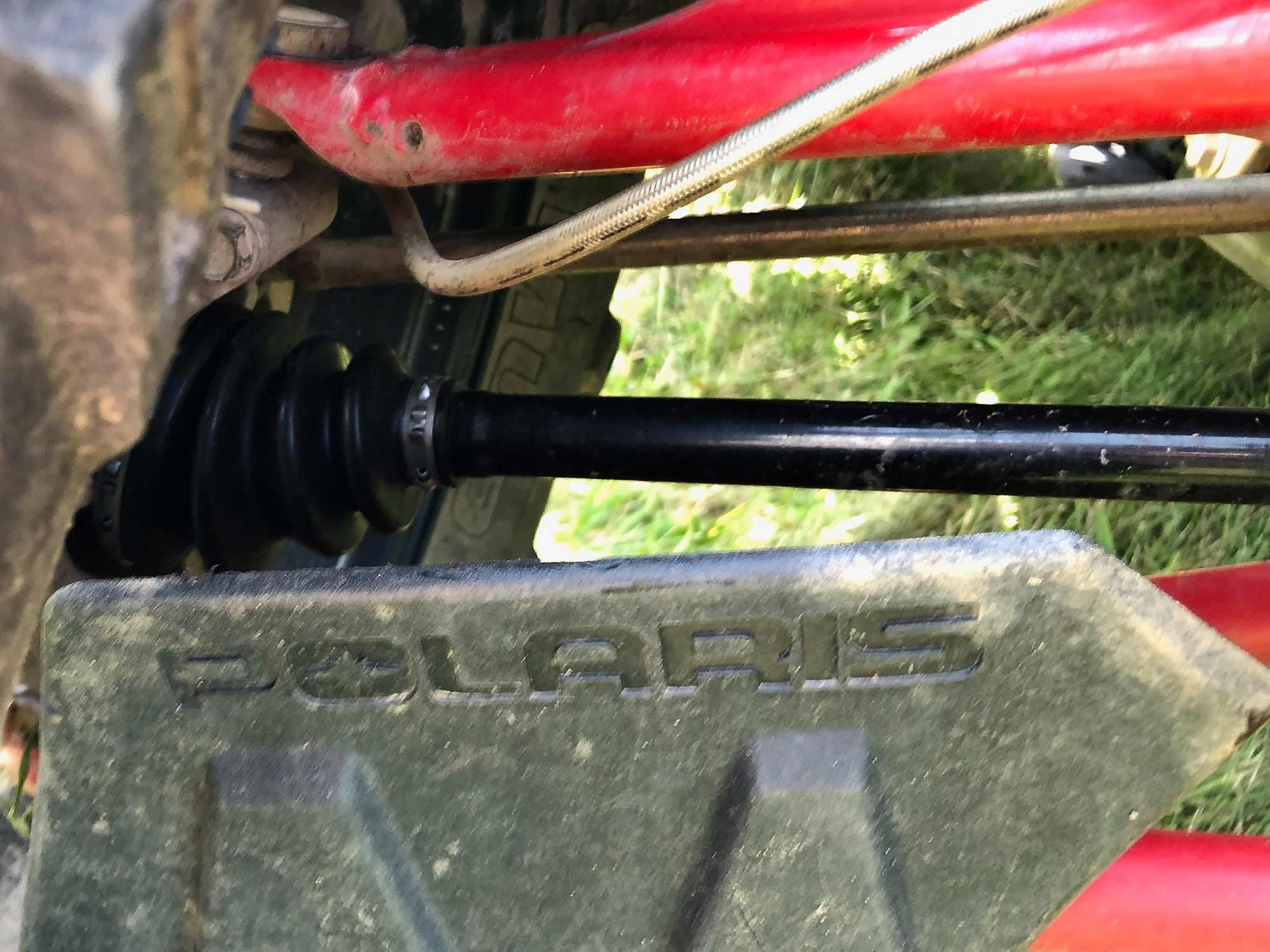 Showcase newly replaced parts, like a fresh axle. (Ross Ballot/)
You may or may not choose to explain why you're selling the machine, but be careful in doing so. Writing that you desperately need money and are getting rid of it as such may lead someone to offer well below your asking price. Also avoid telling a prospective buyer that you're selling the machine to move on to something drastically more expensive. You want this portion to convey that the vehicle in question is an excellent piece of machinery, but it no longer serves you. No more, no less.
Price is the final big touching point. How much are you asking for the machine? If your price is negotiable, you can say so, or mention that the figure is "or best offer" (OBO). List what kind of payment you accept, whether it's cash, personal check, or if you'd be willing to entertain trade offers. Also list your approximate but not exact location, and if you're willing to travel to sell the vehicle.
Last, post the listing on your site of choice. Craigslist is the old standby, but these days most are looking to Facebook Marketplace. There's even some make and model-specific groups in which you can list your vehicle to gain maximum visibility. Forums are still a good go-to for some specific buyers, and we can't help but throw a nod to places like eBay, Nextdoor, OfferUp, and the local PennySaver or newspaper.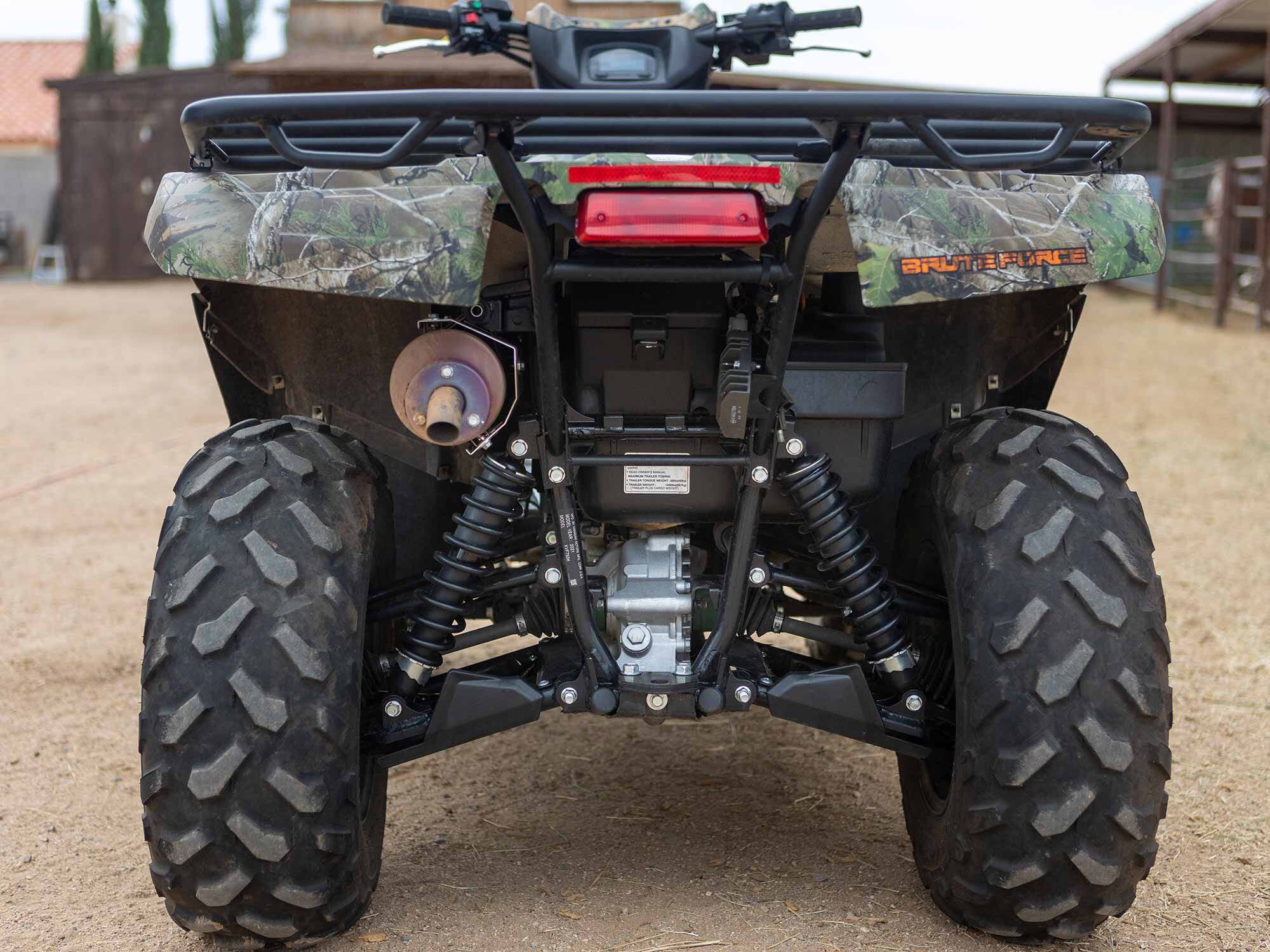 Use the photos to display the machine's key features. (Kevan Ray/)
Once your ad is live, prepare to field buyer's questions. Some will be good, some may be bad. Put on your negotiating pants and get ready to work a deal. Where you meet is something to consider, and it's totally acceptable if you're not comfortable having the buyer come to your home. Meeting in the parking lot of the local police department is always a safe option.
Prior to the meetup, get your paperwork in order. It's the least fun aspect, but a crucial one nonetheless. Write or download a bill of sale and fill it out to the best of your ability in advance of the meetup. Verify the title status. Make copies of everything you may need or want to have for your records. And when doing the deal, make sure the buyer actually signs their name on the documentation. Once the machine is sold, you don't want to be legally responsible for it. And be sure you don't hand over the keys or title until the finances have been provided. Once all systems are go, make the exchange, and call it done.
Now it's time to let it go. Sell the machine, and move onto the next stage of life, or whatever four-wheeled form that takes. There's always another one for you to enjoy.