The 2021 Husqvarna 701 Enduro LR, known as Long Range, is a dual sport machine built for logging serious miles. Utilizing the base-model 701 Enduro platform, the LR increases its fuel capacity to a whopping 6.6 gallons, which is said to be worthy of more than 300 miles of range.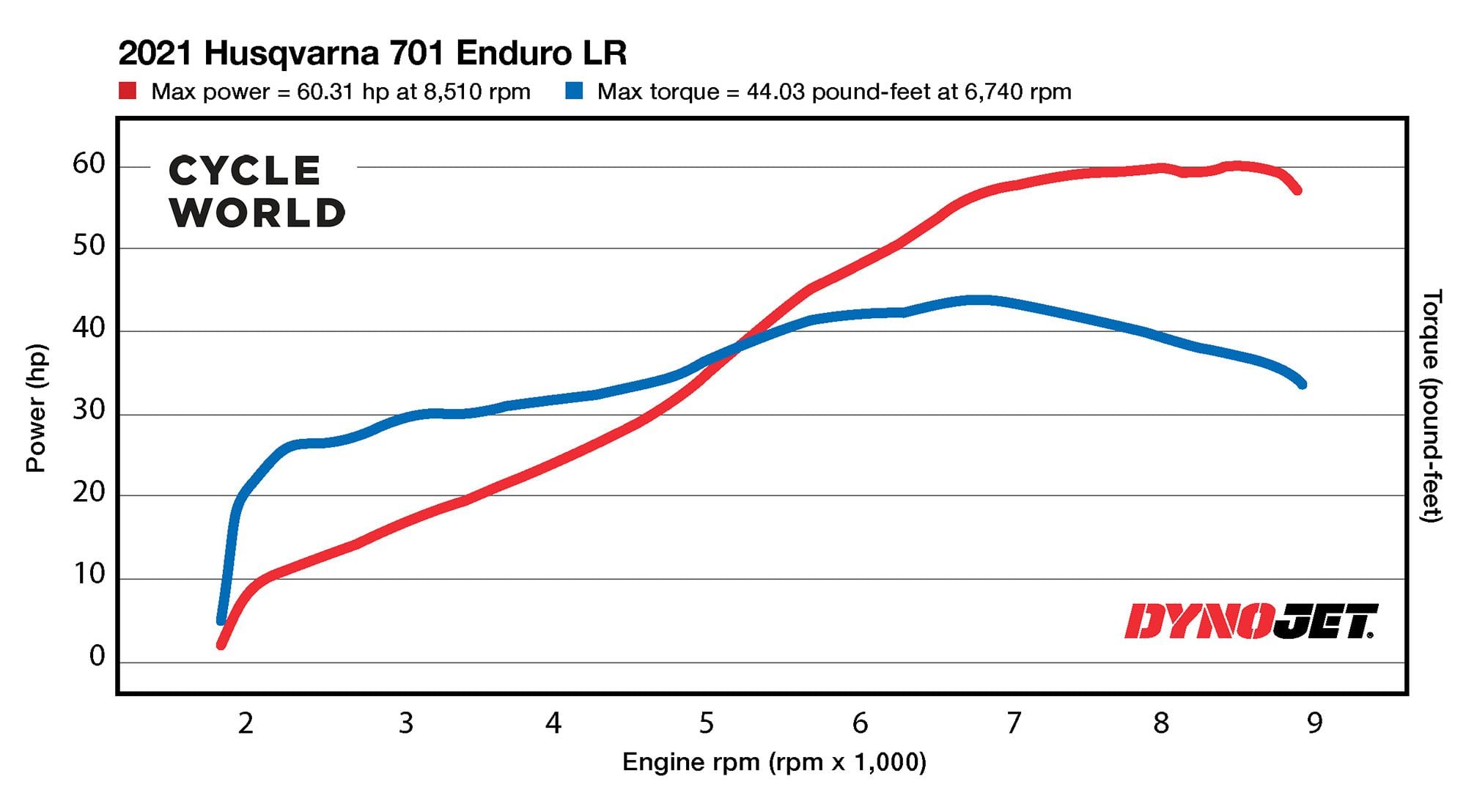 Horsepower and torque figures on the 2021 Husqvarna 701 Enduro LR. (Robert Martin Jr./)
It's powered by a liquid-cooled SOHC 693cc single-cylinder engine, which is an adaption from KTM's previous-generation 690 Duke. As a nice touch to a dual sport, a cableless ride-by-wire system controls its 50mm Keihin throttle body, plus there's two selectable riding modes, a traction control system, and a bidirectional quickshifter fitted as standard equipment.
We placed the 701 Enduro LR on our in-house Dynojet 250i dynamometer prior to an upcoming comparison test, recording horsepower and torque figures. The 701 produced a peak 60.31 hp at 8,510 rpm and 44.03 pound-feet of torque at 6,740 rpm.