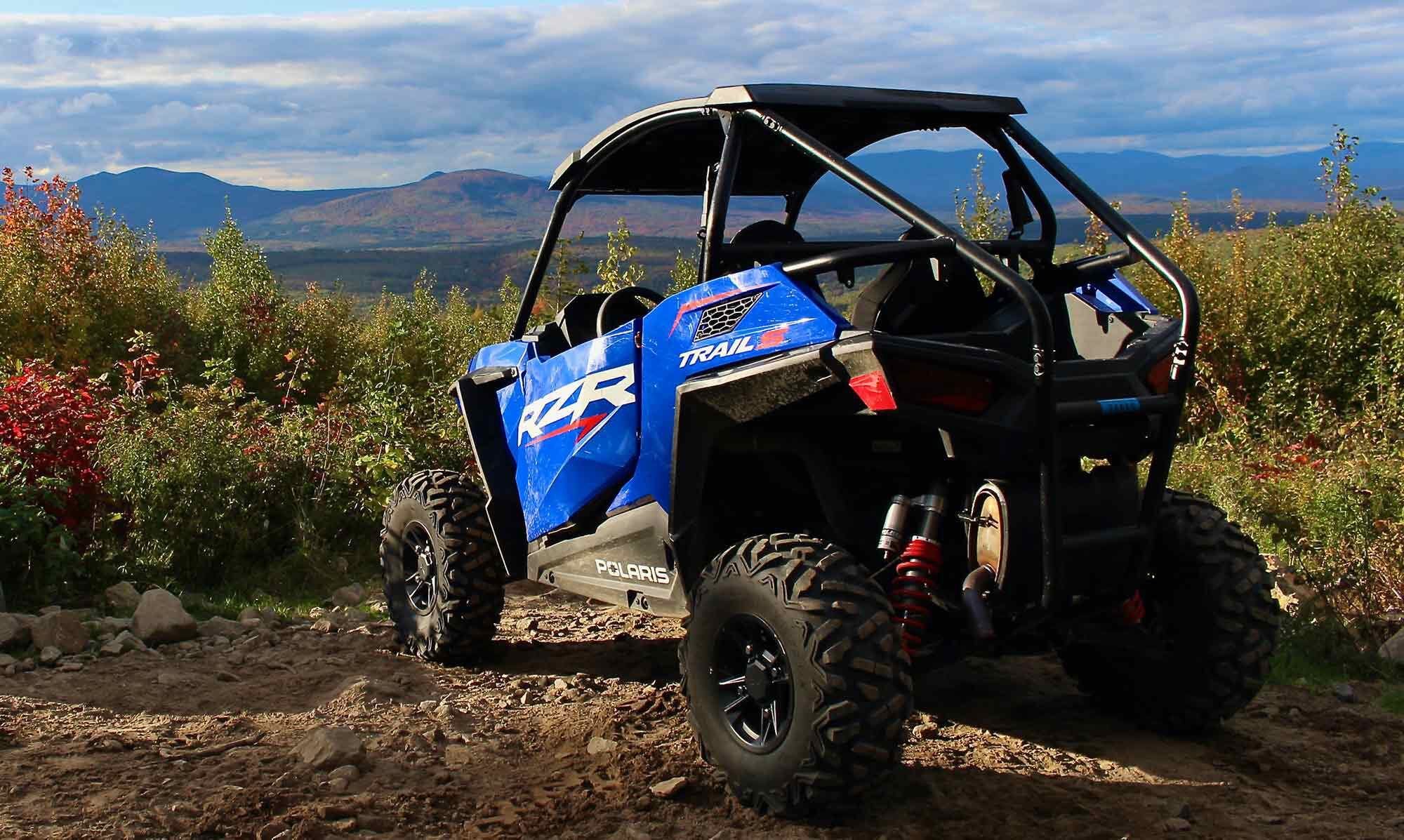 2021 Polaris RZR Trail S 1000 Premium. (Ross Ballot/)
Last fall we spent a weekend in New Hampshire with a 2021 Polaris RZR Trail S 1000 Premium. Among the other vehicles in our group was a modified 2016 Polaris RZR S 1000, which a few years back replaced the owner's similarly built 2011 Polaris RZR 800. Running these machines on the same trails and seeing them in action got us thinking about how far UTVs have come over the years.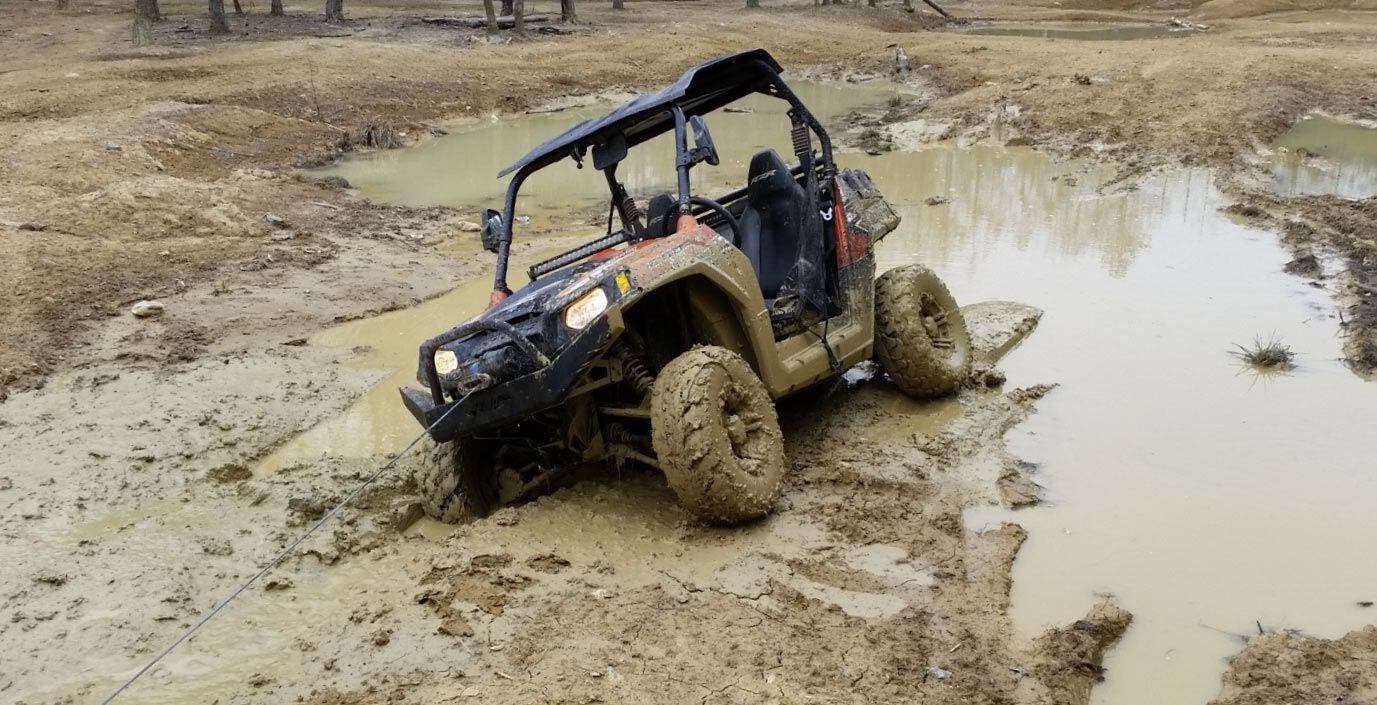 The early Polaris RZR 800 introduced many to UTVs. (Ross Ballot/)
Polaris changed the game when it launched the RZR in 2007. Till then, the only truly trailworthy side-by-side was the Yamaha Rhino, with a 450cc or 660cc single-cylinder. It was largely a farm tool that was just capable enough to justify itself as a replacement for an ATV on the trail. Sales weren't fantastic, but it put other manufacturers on notice and Polaris introduced the first RZR side-by-side for the 2008 model year. For comfort, safety, and load capacity, it was leaps and bounds ahead of traditional ATVs. It took some time to pick up steam, but the off-road world soon caught on.
Related: Polaris RZR History: A Look at the Birth and Life of Performance UTVs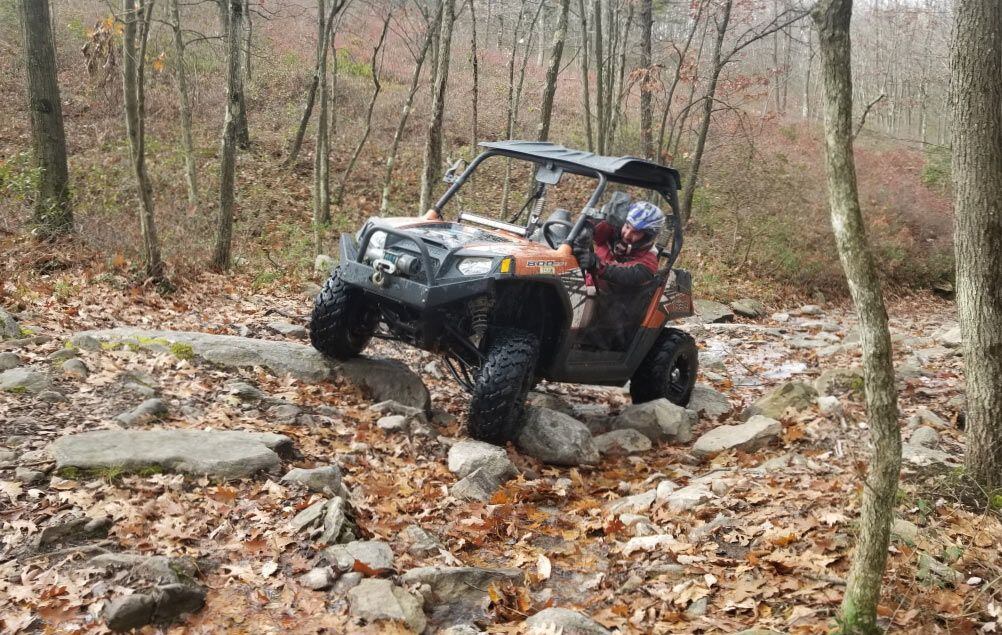 The 2011 RZR 800 was a handful on the rocks. (Rich Ballot/)
The 2011-era Polaris RZR 800 like the one seen here was a lot of off-roaders' first exposure to side-by-sides. It was awkwardly skinny at a gate-friendly 50-inch width, had tiny 12-inch wheels and 25-inch tires, and many, like this one, didn't have power steering. It was also devoid of doors, a roof, and a windshield. This one was modified extensively to purge it of the stock weaknesses and keep up with other machines on the trail. The owner ended up adding a lift kit, Walker Evans suspension, ITP wheels, Interco tires, skid plates, doors, a windshield, a roof, a bumper, a winch, auxiliary lighting, and other changes. A substantial amount of time, effort, and money were invested to get it to its final form, which put it on a level playing field with some other machines available at the time. But it was always limited by the chassis, the 800cc engine, and the forearm-exhausting manual steering. It was a fun machine, but would beat you down over a daylong trail ride.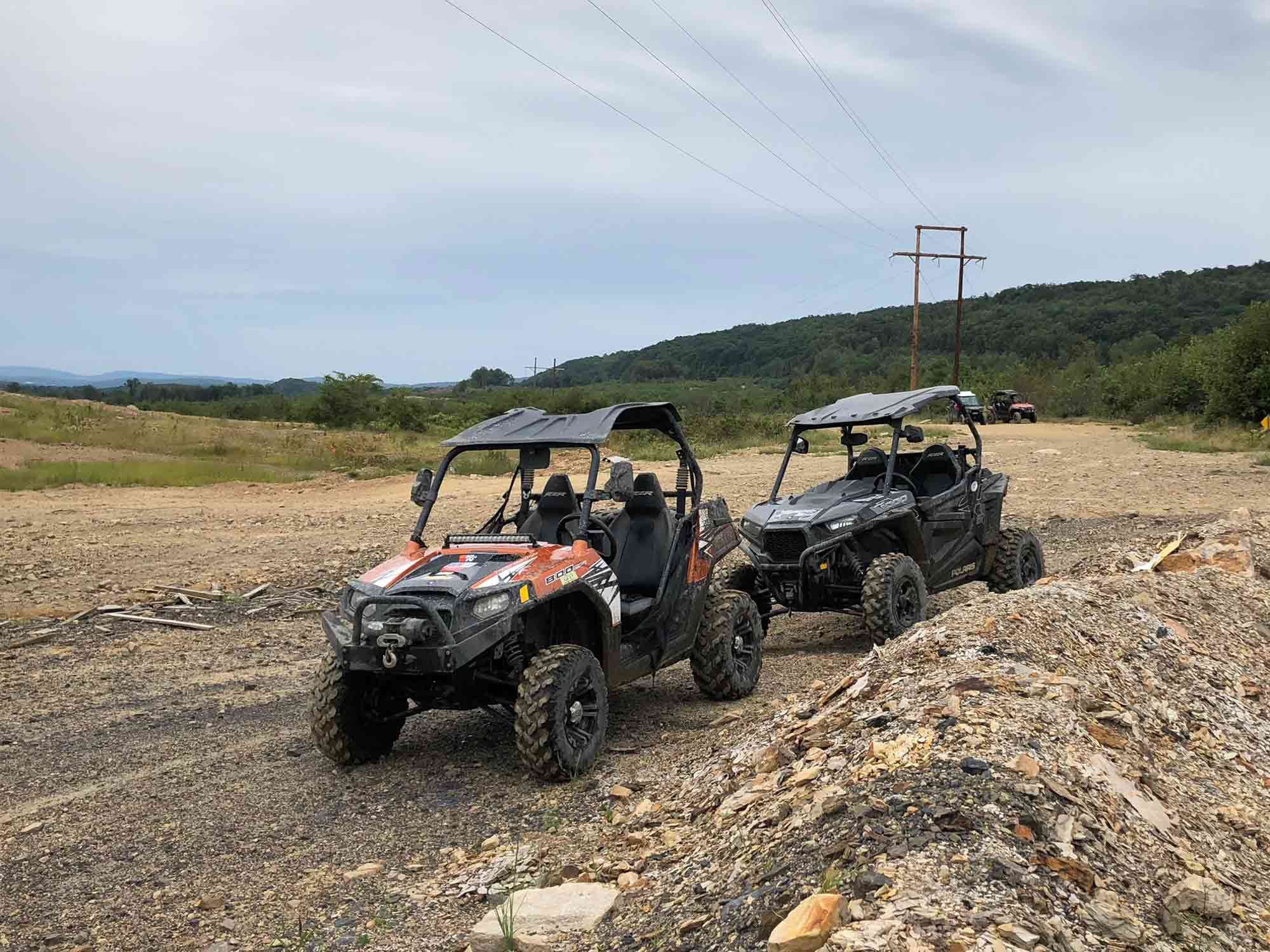 While the 2011 RZR 800 was a good introduction, the 2016 RZR S 1000 that replaced it is head and shoulders improved in every way. (Rich Ballot/)
After nearly seven years of loyal service, it was time for the 800 to move on. Its replacement was a 2016 Polaris RZR S 1000. Its electric power steering sealed the deal, but the more capable updated chassis and 1,000cc engine were also huge selling points. After running it stock for a while, it was time for upgrades. Beefier skid plates and rock sliders, bigger tires, dual-rate springs, and a few other niceties, including supplemental lighting, were added. But at its core, the machine was a massive leap forward from the older rig. The interior is more spacious, the chassis more adept, and the list goes on.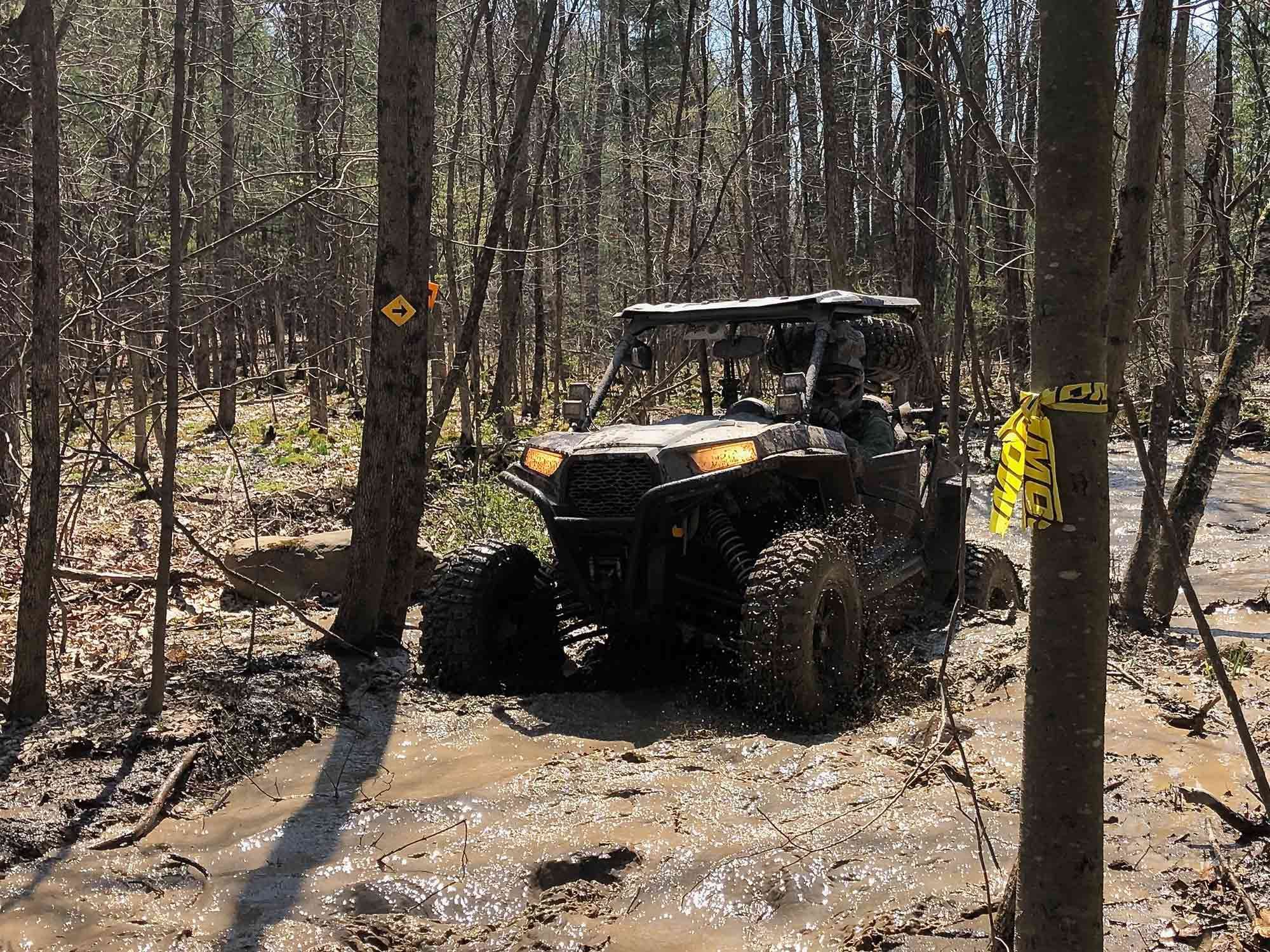 The 2016 RZR S 1000 is a well-rounded machine. (Ross Ballot/)
The 2016 RZR came along when we borrowed the 2021 Polaris RZR Trail S 1000 Premium this fall. Parking the two next to each other showed a clear evolution in design, but driving the two showed an even more substantial leap. The 2016 model has upgraded suspension that is as good as the stock stuff on the '21. The difference is it took money, time, work, and research to get the '16 up to par. Bone stock, the 2021 model has the same level of compliance and deals with everything from small to large bumps just as easily as the souped-up older vehicle. It flexes as well, and never shows any sign of fade in hard use.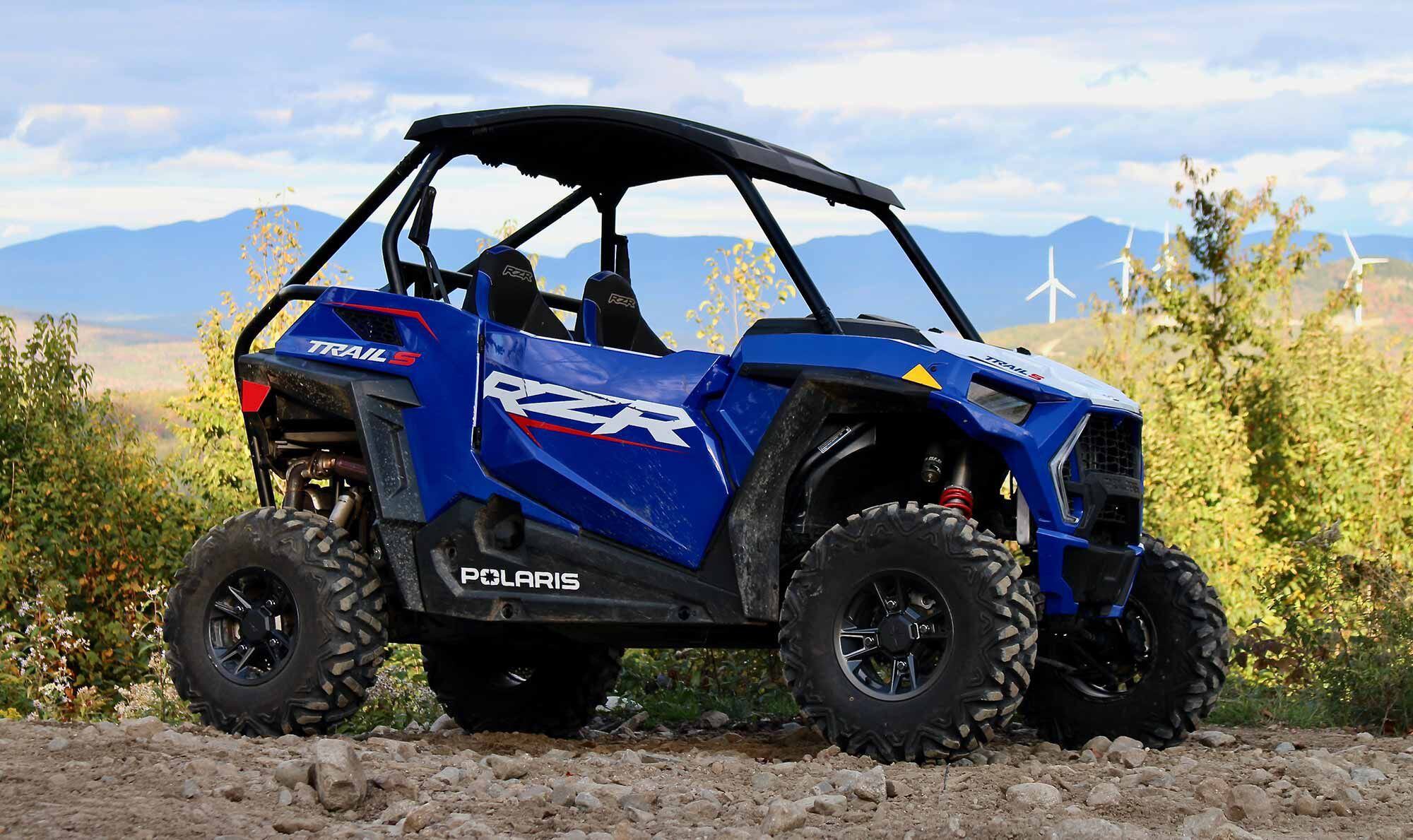 The 2021 RZR Trail S 1000 Premium shares its roots with earlier Polaris UTVs but is a much more refined machine. (Ross Ballot/)
The 2021′s interior feels much closer to a car's than the 2016′s, which splits the difference between the current offerings and the spartan 2011. Power is similar between the 2016 and 2021, but the later model has vastly improved throttle mapping. The 2011 was touchy and difficult to modulate on the rocks, which has been refined out in the later versions. The power steering has been improved as well, with better feel, weight, and precision. The new model's front end feels more direct and is more communicative than even the non-EPS 2011. Carefully refining the model has paid dividends, and the extra width and suspension developments have created a more refined, compliant vehicle. It's as capable on rocks as a modified machine on larger tires. It's also more fun to drive, easier to drive fast, easier on long trail rides, and better in every technical circumstance. The fact that you can spend all day in the new machine without being exhausted just sweetens the deal, and means you can wake up the next day and do it again.
Related: ATV vs. UTV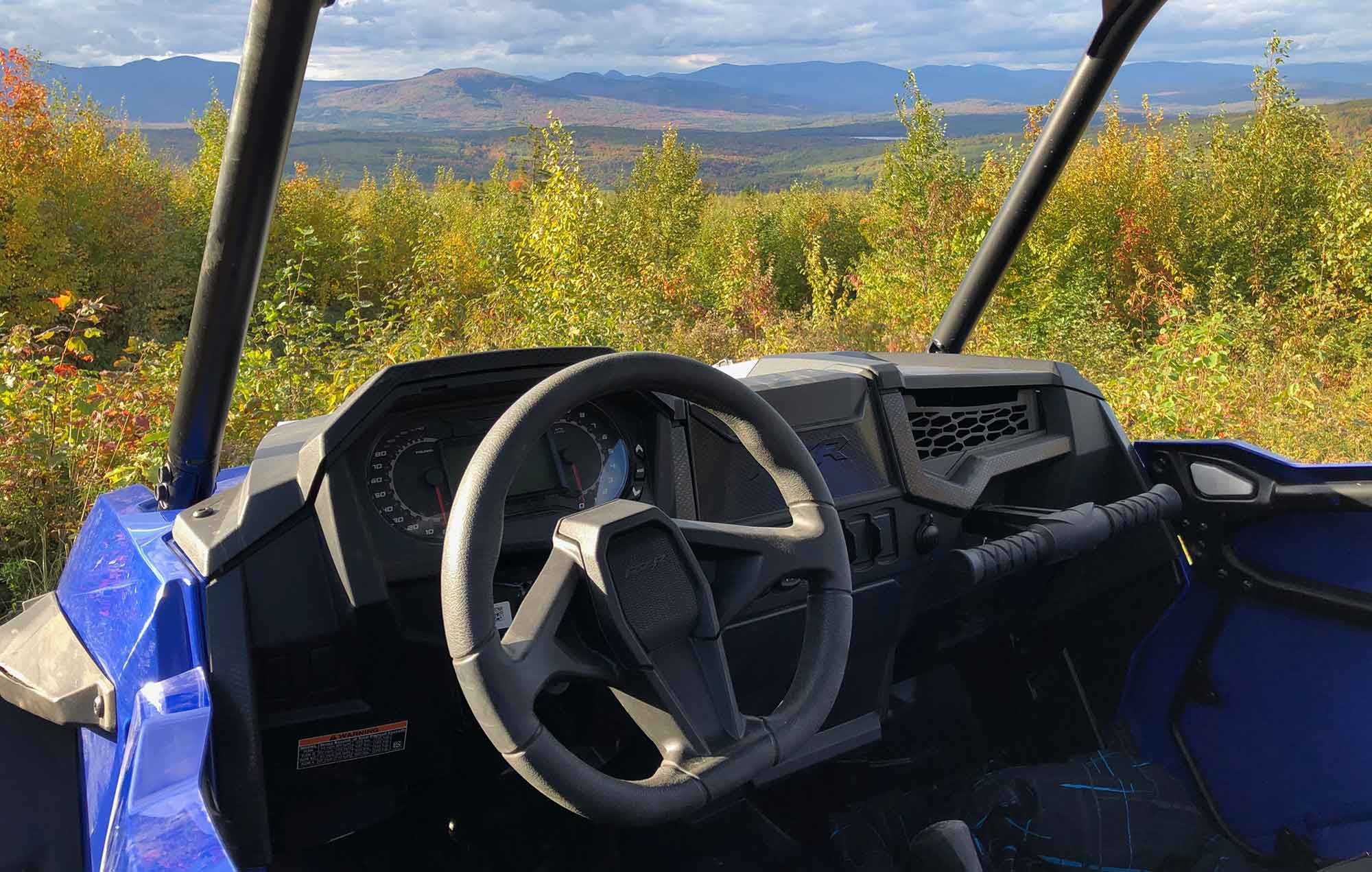 A good interior is easily overlooked when discussions turn to power and suspension, but it lends itself more to comfort than any other component. (Ross Ballot/)
The big takeaway is that while there isn't much difference in terms of outright capability, the big leap has been in comfort, competence, and peace of mind. You don't have to invest big dollars or time to get an incredibly competent and fun machine right out of the box. While the aftermarket is more expansive than ever, just as many people cherish their factory warranty or don't want to spend on mods. That you can walk into a dealer, buy a vehicle that's as good as one with extensive modifications, and not have to do the R&D yourself is a huge victory. Companies like Polaris have done the back end work for you.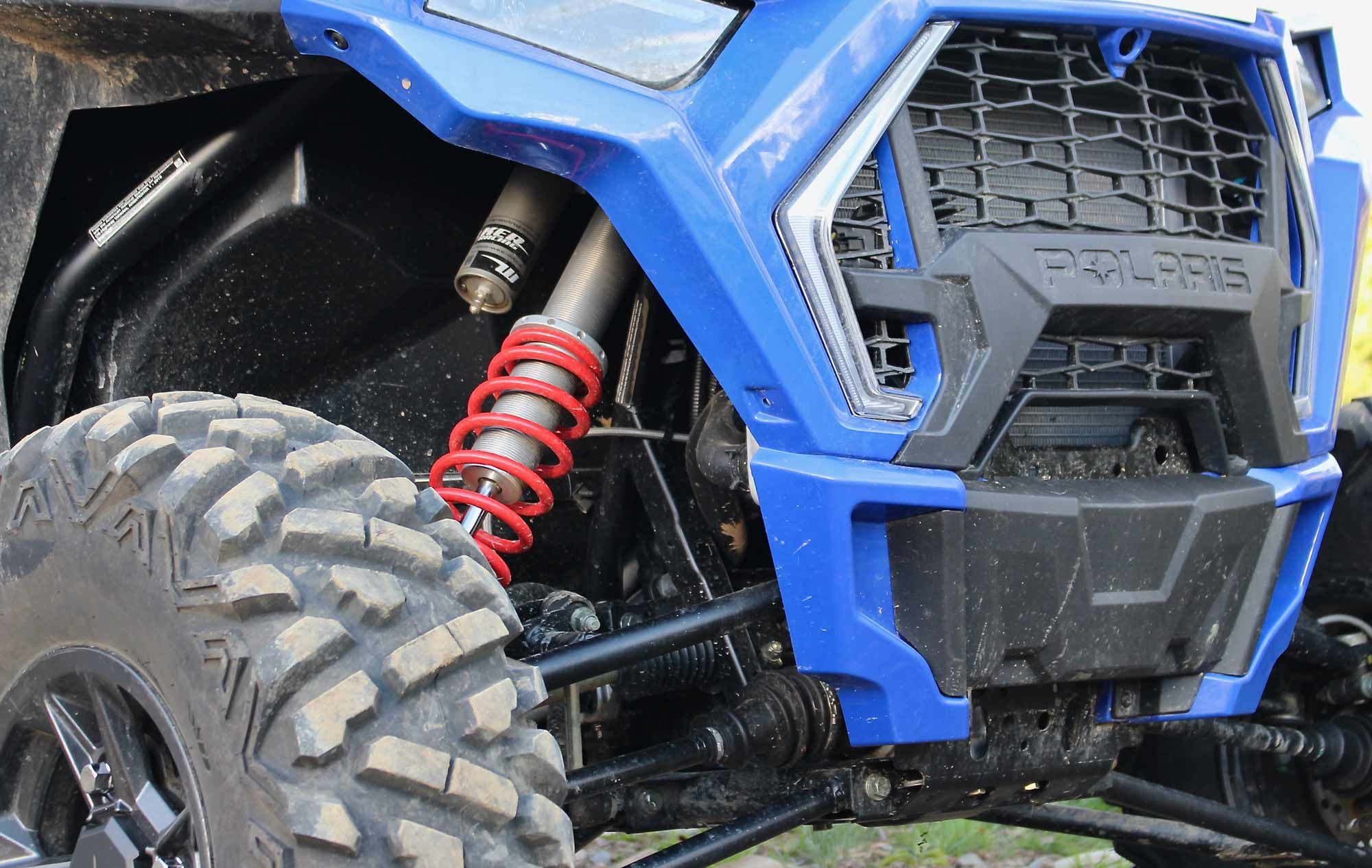 We appreciate that the manufacturers are doing the R&D work for us. (Ross Ballot/)
The rate at which UTVs are improving picked up steam a few years ago and the industry hasn't looked back. Soon, we'll have an RZR with a 2.0-liter engine. In 10 years, Polaris has both changed the powersports industry and made a massive improvement with its own machines.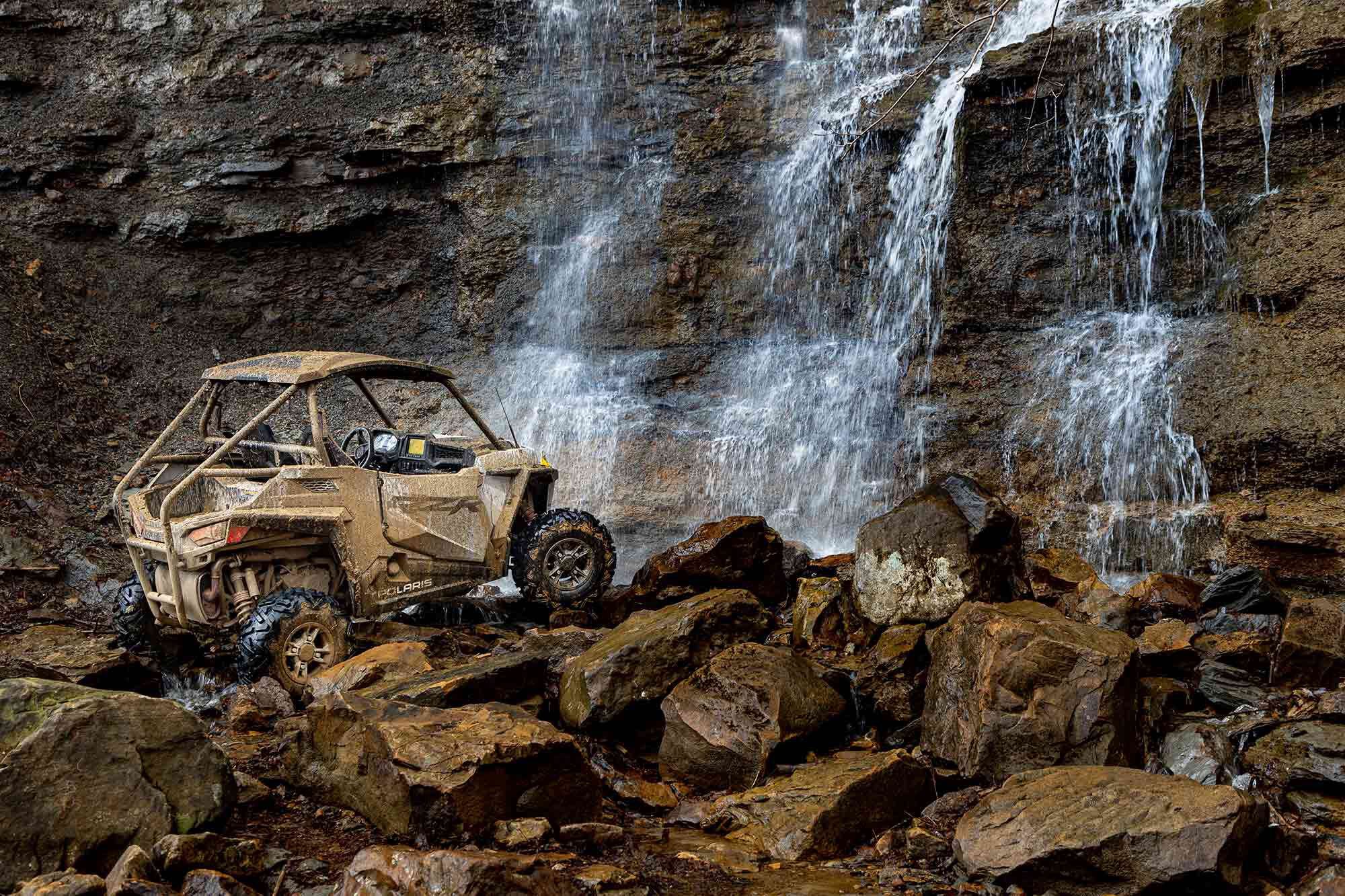 The newest round of UTVs makes you want to go chasing waterfalls. (Kevan Ray/)