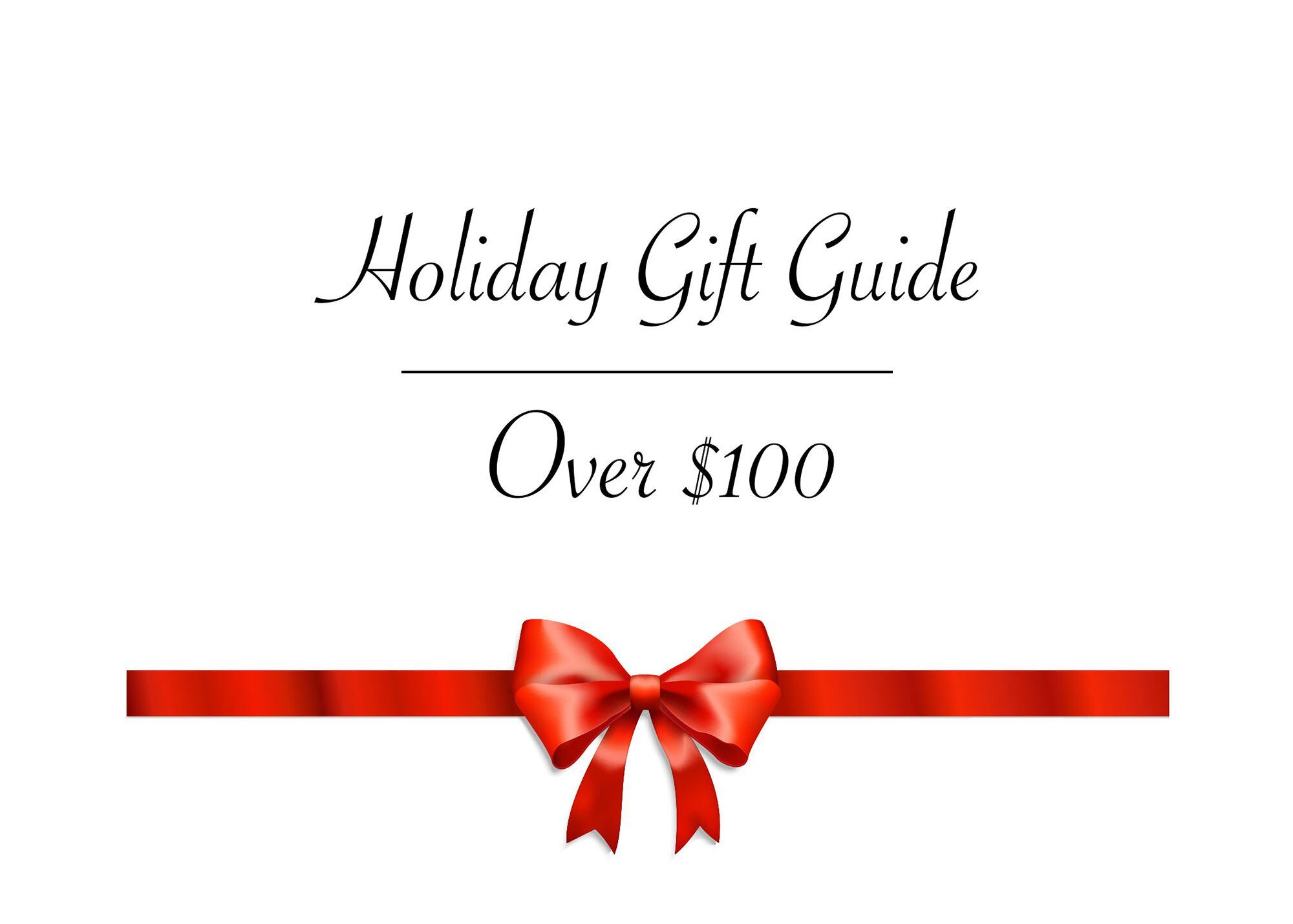 Here are a few premium products for this shopping season. (UTV Driver/)
Big-ticket stuff is always a hit at the holidays if you can swing it. We took the time to stick together a list of our favorite stuff from $100 on up to make a splash at gift time.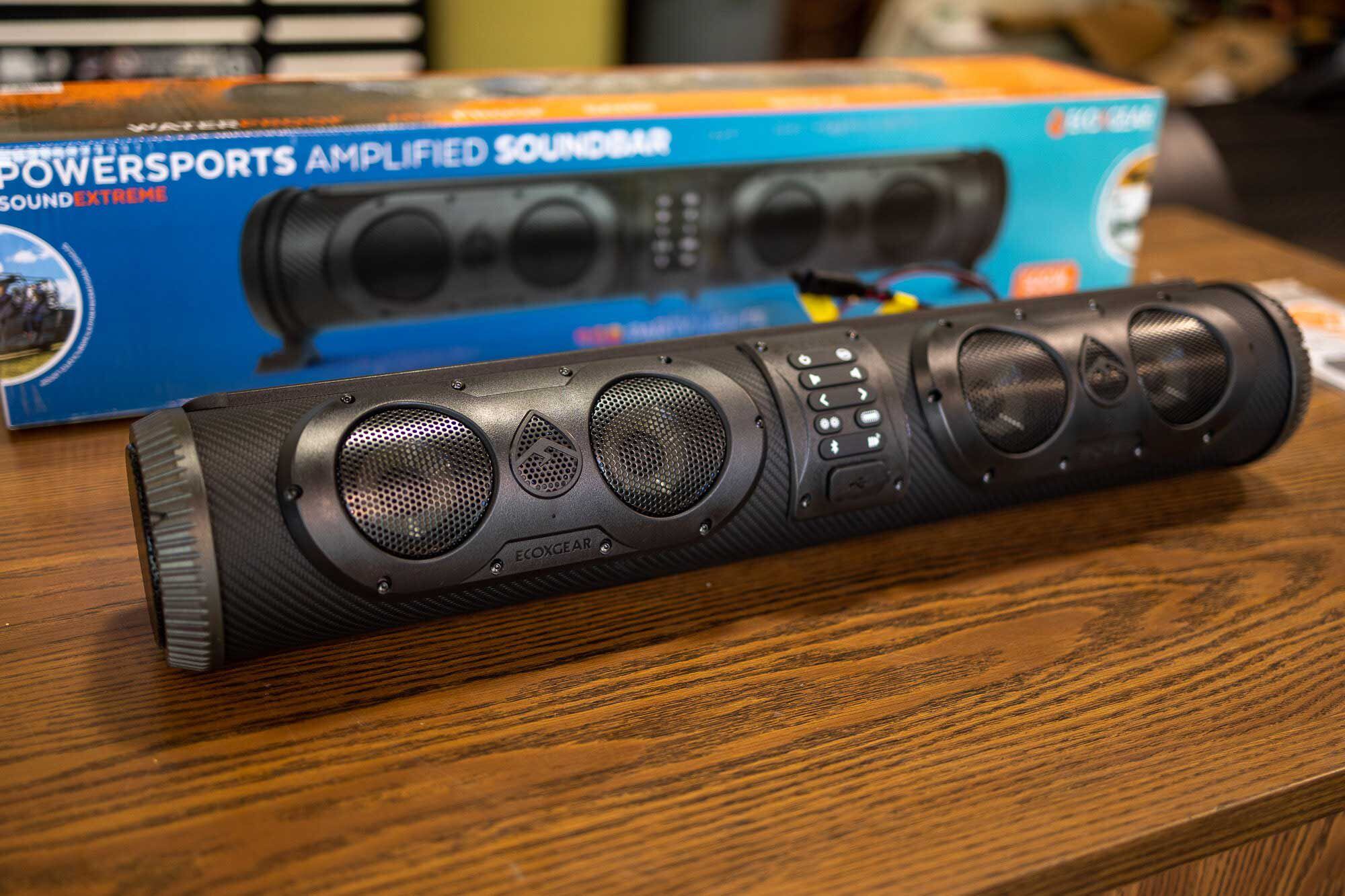 A sound bar for your favorite side-by-side owner. (Photo by: Kevan Ray/)
EcoXGear Sound Bar: From $299.99
If your gift recipient's rig didn't come with an audio system, it has never been easier to add some tunes. EcoXGear has you covered with a lineup of sound bars that are self-contained; they only need power. Each offers Bluetooth, auxiliary, USB, and lighting options. It even makes mounts to attach to factory systems like Polaris Lock & Ride.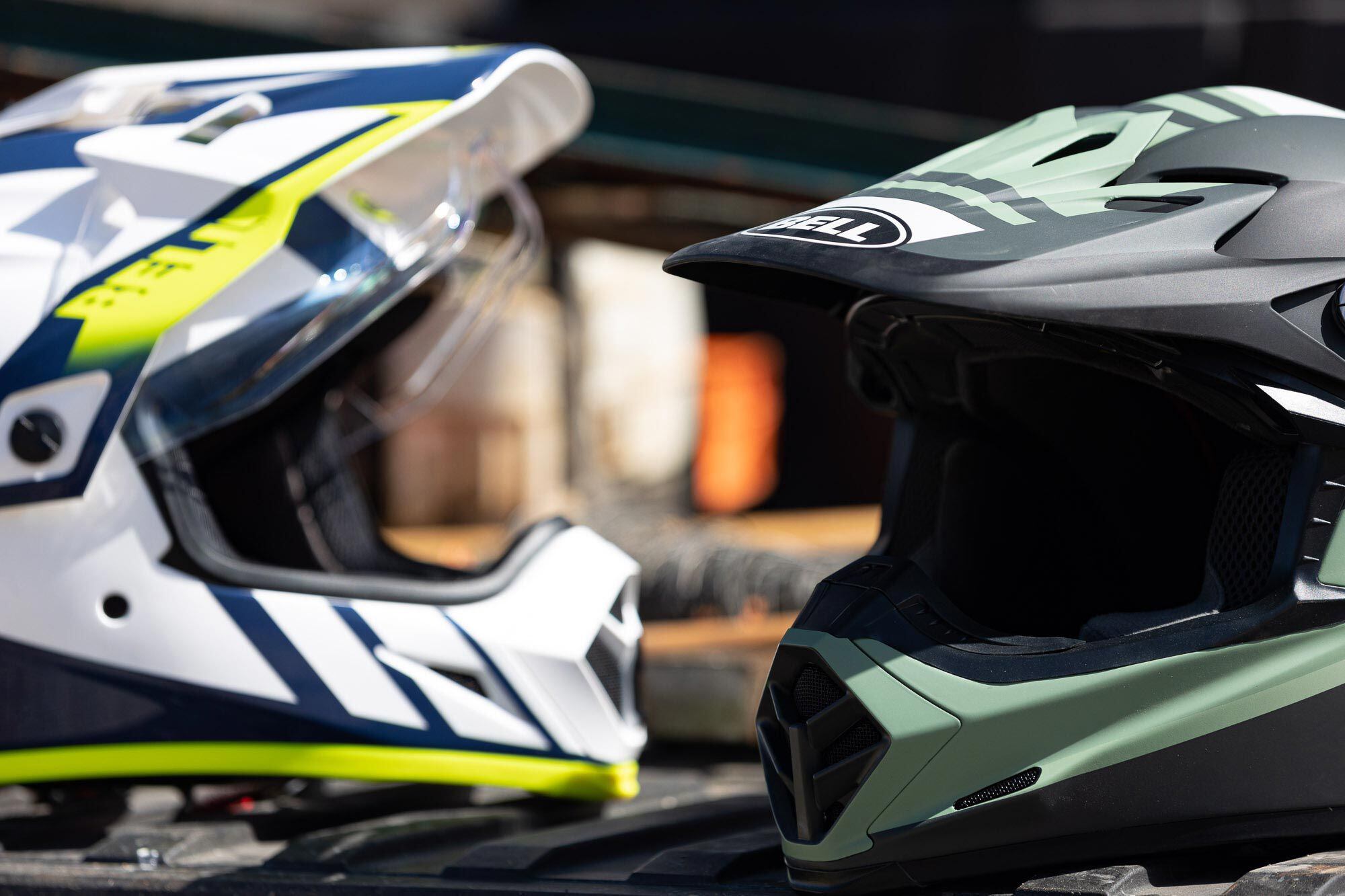 Help keep those special to you safe on the trail. (Photo by: Kevan Ray/)
New Helmet: $100 and up
In most areas an approved helmet is required. We've all got them sitting around in our gear closets, that 14-year-old helmet used solely for trail trips. Perhaps it's time to refresh that long-out-of-date lid. We've done a handful of helmet reviews this year if you're looking for some advice; Arai GP-J3 open face, Bell MX-9 Adventure moto-style, Bell Moto-9 off-road, and Bell Eliminator Forced Air. No matter what you decide to go with, make sure it has the appropriate ratings for the type of planned riding or racing.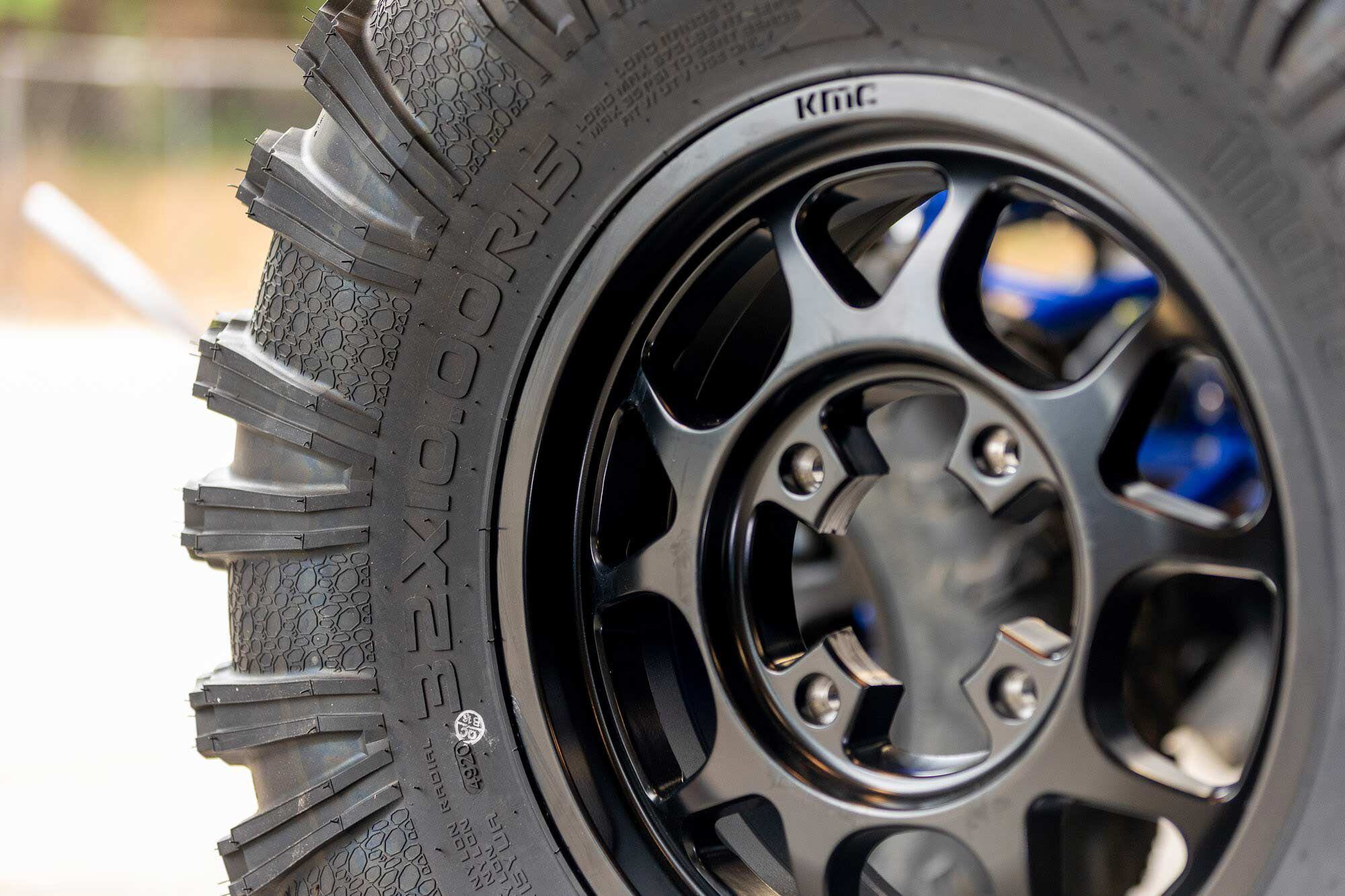 Upgrade those rotating bits for better traction or bigger bling. (Photo by: Kevan Ray/)
Wheels and Tires: $500 and up
The old saying "where the rubber meets the road" still applies to the dirt. If someone you care about needs a traction boost, new wheels or tires may be the perfect gift. System 3 is now offering mega-wide beadlock wheels for a unique look. If you know someone with a rad Honda Talon, we bolted 32-inch-tall EFX tires, wrapping KMC wheels, onto ours with great success. We also had an article earlier this year discussing some of the new tire options hitting the market. You can also hit the easy button with a set of Maxxis Carnivores.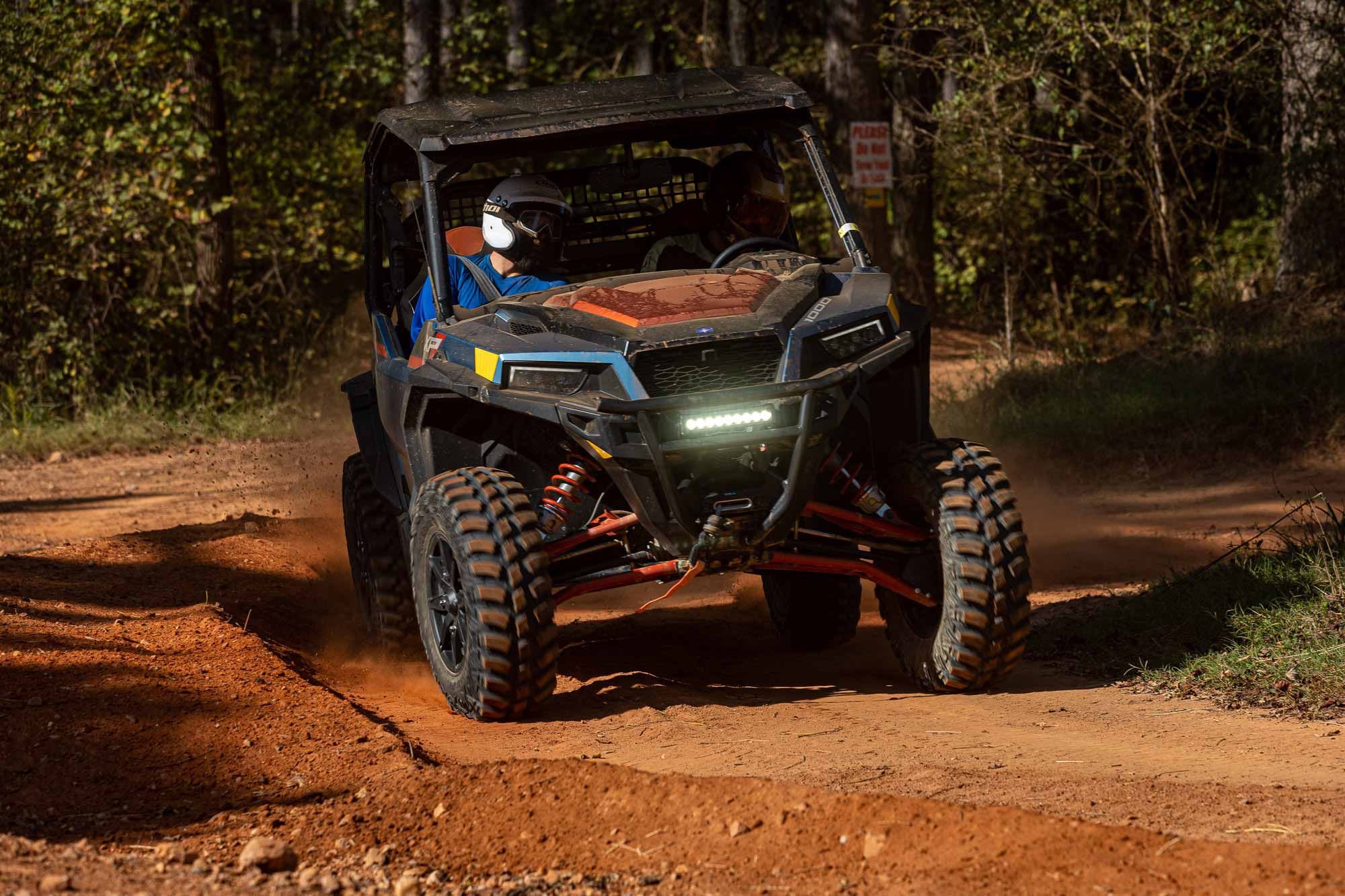 Shed some light on next year's riding season with these quality LED units. (Photo by: Kevan Ray/)
LED Light Bar: $100 and up
The short winter days are coming. This is the time of year auxiliary lighting is needed the most. Give the gift of lumens with a quality LED light bar from Rigid Industries, SuperATV, or Pro Armor. With options like ditch lights, LED bars, and chase lights, you're sure to find something to impress.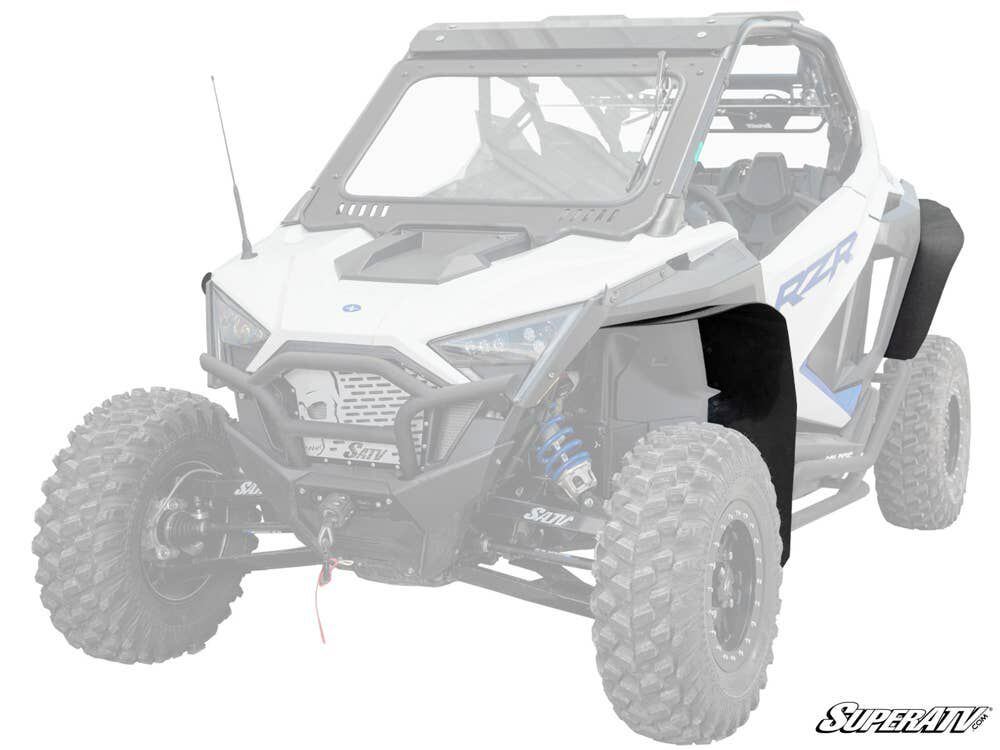 Keep the ground where it belongs. (Image Source: superatv.com/)
Mud Flaps and Fender Flares: $179.95 and up
SuperATV has you covered, literally. We're almost positive that powersports fiend in on your list could use a set of fender flares or mud flaps. These simple, yet important, bits will help keep mud and debris off their rig, out of their face, and save time after the riding day is done. We're honestly not sure why more rigs don't come with them from the factory.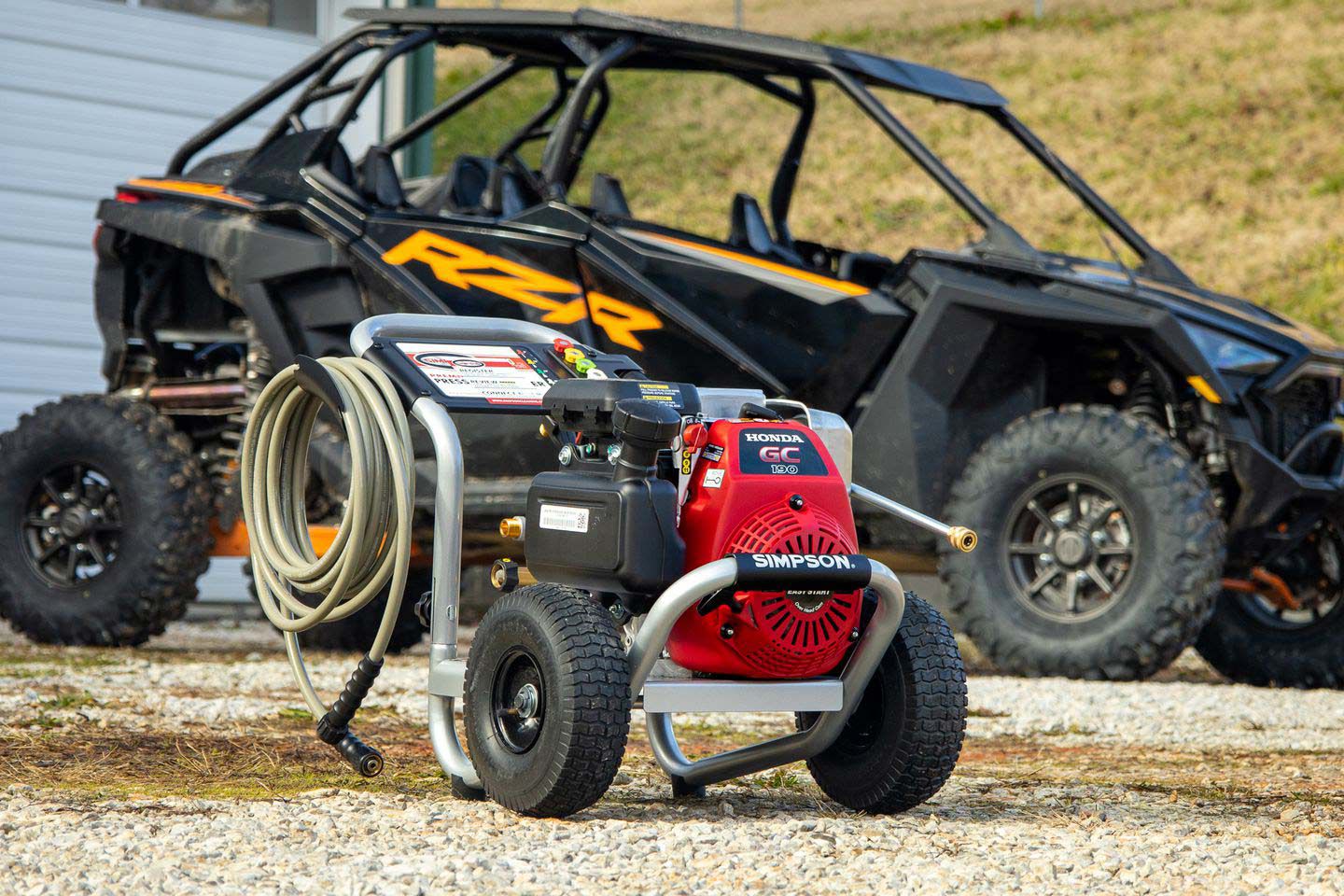 Ditch the water hose and upgrade to a pressure washer to make that after-ride cleaning session a breeze. (Photo by: Kevan Ray/)
Pressure Washer: $400 and up
Speaking of keeping the rig clean, what's the worst part of riding on the East Coast? Trick question. Everyone knows it's cleanup. Want to show someone on your gift list you thought deeply about them (and perhaps want them to wash your car too)? Grab a new pressure washer. We did a review on this Simpson Megashot unit earlier this year and adore it (sorry, Californians, the model we tested cannot be shipped to your state). What's that? You've got a flexible budget, you say. Set your shopping sights on a Hotsy heated pressure washer.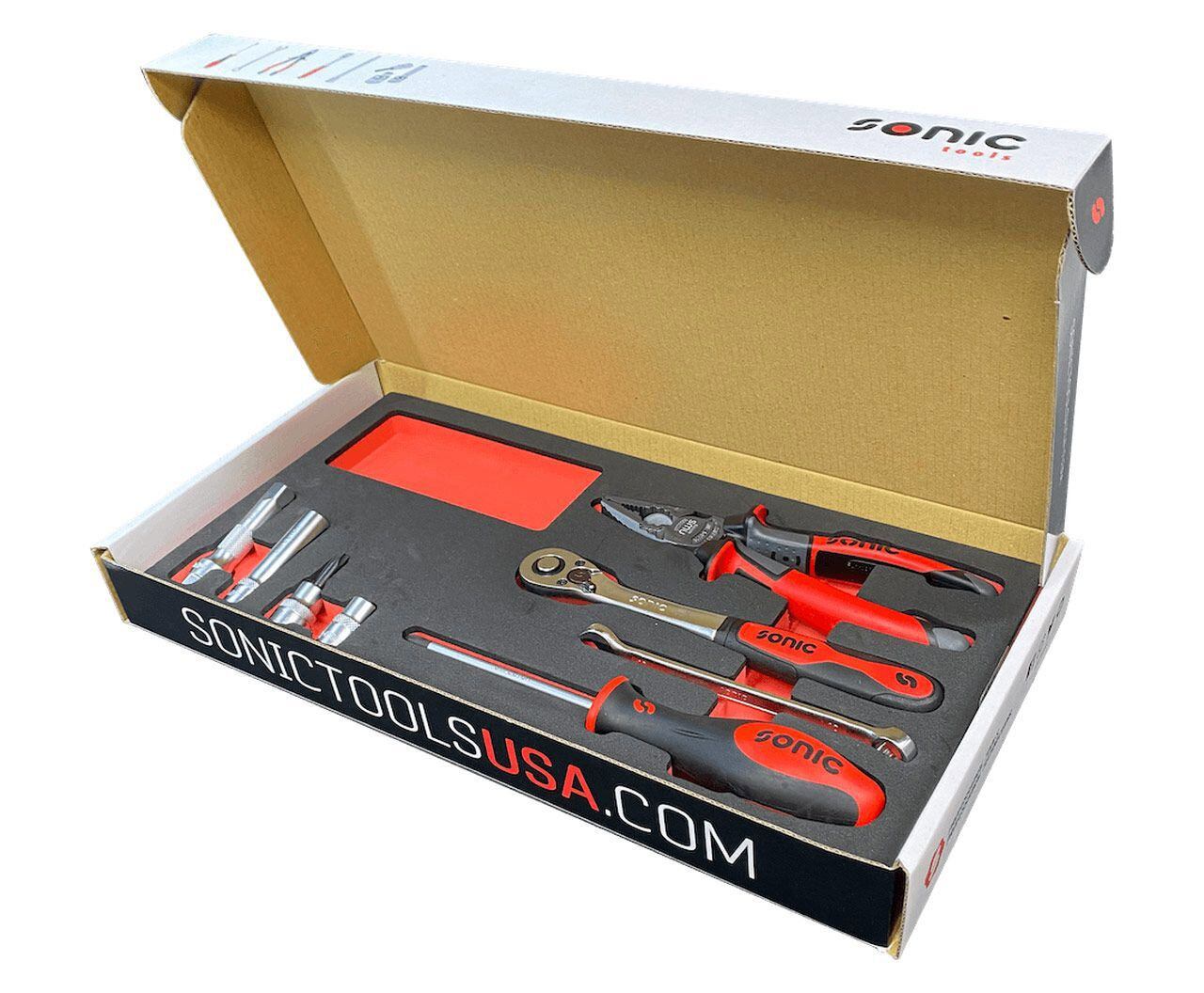 Stack some of these tasty tools on your shopping list. (Image Source: sonictoolsusa.com/)
Maintenance and Tools
You can't go wrong gifting tools to someone who regularly hammers on their UTV. We've highlighted a few fundamental tools over the past year, like the 20-volt DeWalt cordless impact driver and the Sonic Tools sample kit, that work great on a vehicle. Here are a few more items you may also consider: High Lifter wheel-alignment kit, top trail mapping and GPS tools, Razorback Offroad chain-saw mounts, Element fire extinguishers, and the Zippo AxeSaw combo tool.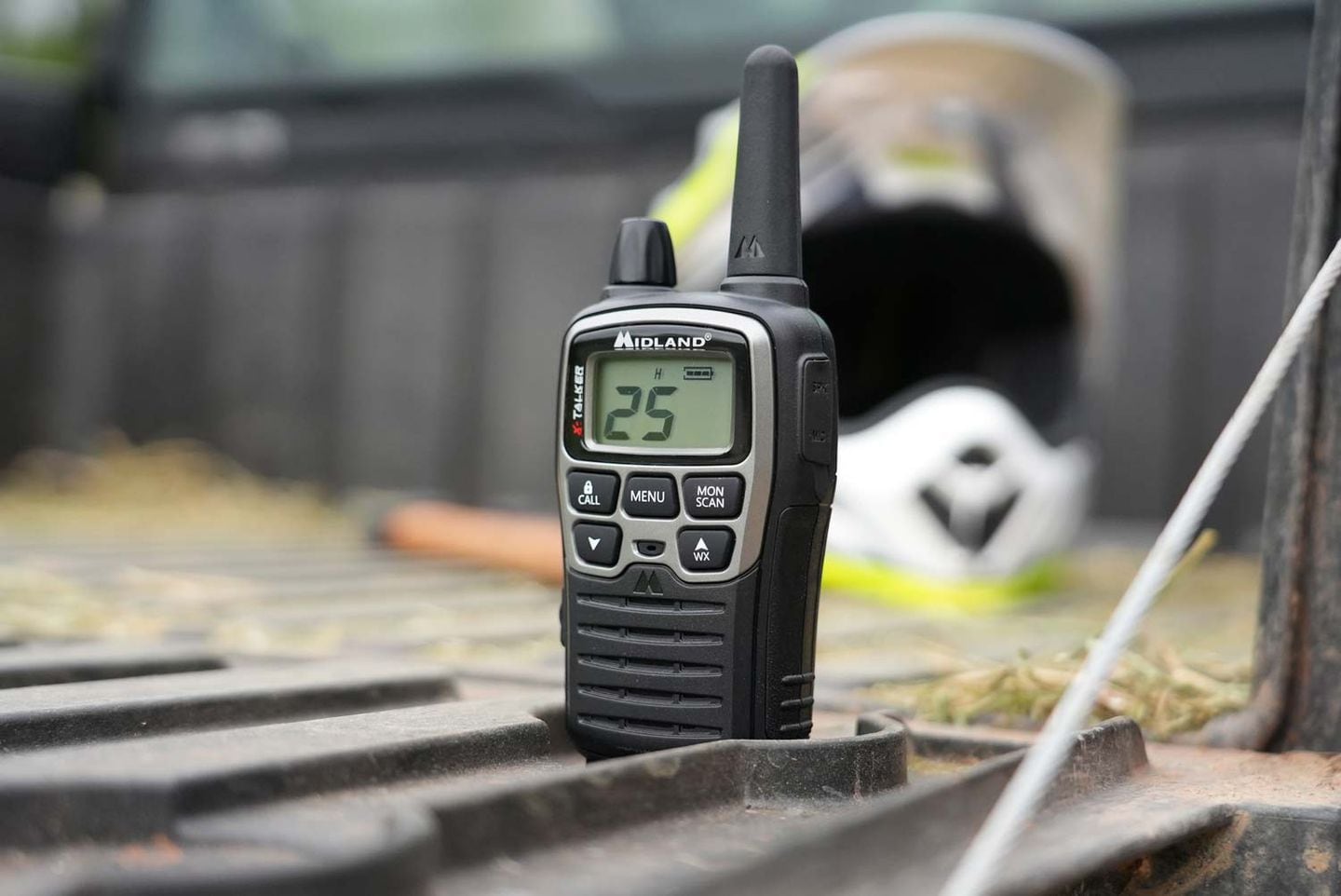 Communication is key. (Photo by: Christian Moe/)
Radios
Communicating on the trail is important. Give the gift of gab with Midland hand-held radios or Rugged Radios. Both companies offer various systems with a range of communication styles and distances to fit any application you might have. Weekend warriors would benefit from some budget-oriented hand-held units. Those semi-pro racers in your life will probably desire the in-helmet rugged radio setup. Regardless, it is at minimum a safety concern if the group gets separated, and at most a creature comfort while out on the trail. You can also use them in a handful of other ways, like when backing up trailers or caravanning across the country to Moab.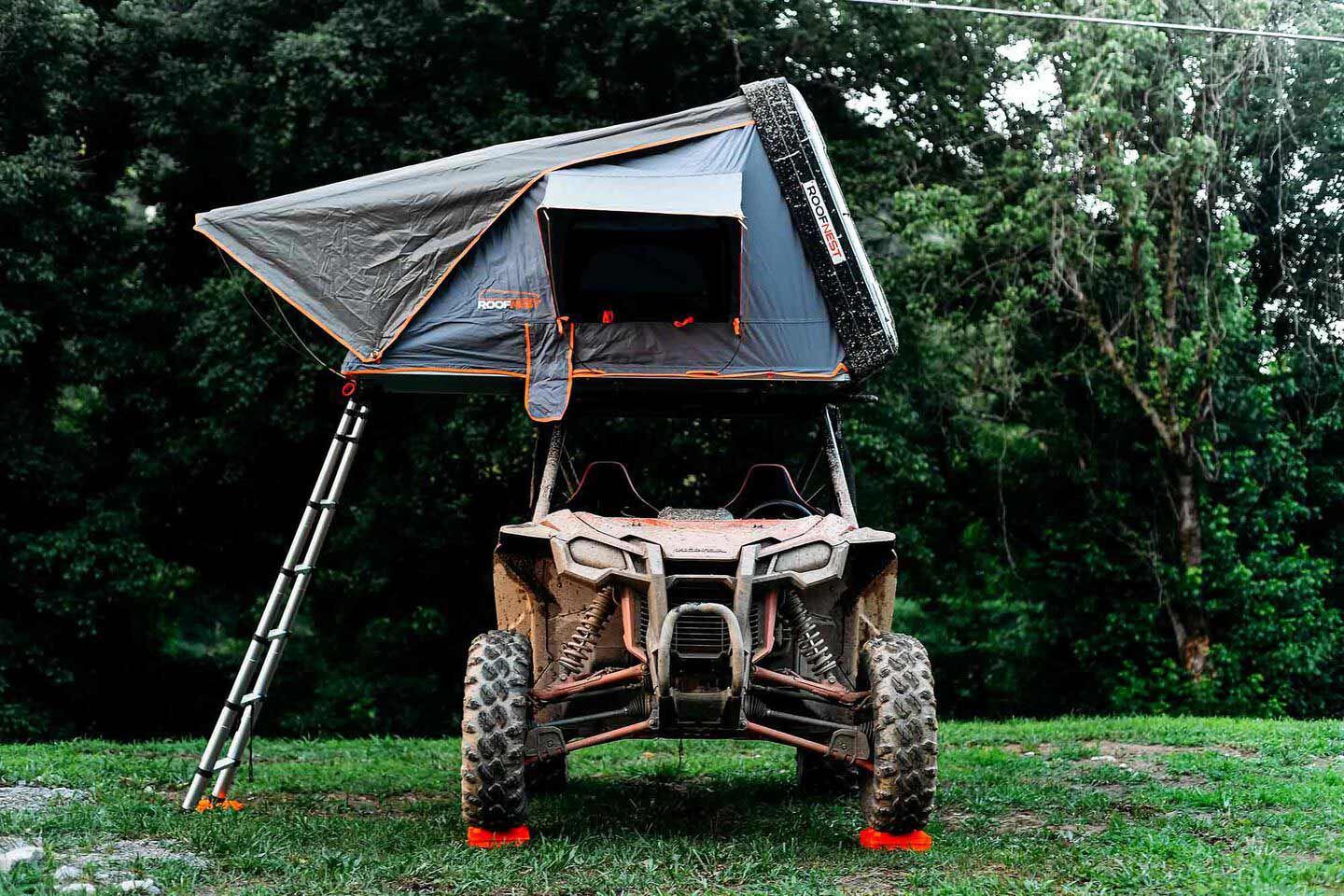 A unique solution to camping on the trail. (Photo by: Camden Thrasher/)
Rooftop Tent: $1,500 and up
This listing isn't for everyone out there but could be a solid option for the side-by-side enthusiasts who enjoy multiday adventures into BLM land. A rooftop tent makes camping easy and comfortable with a full micro-home on the top of your rig or attached to your overlanding trailer. We had some time with one such piece of equipment this year, the Roofnest Condor XL.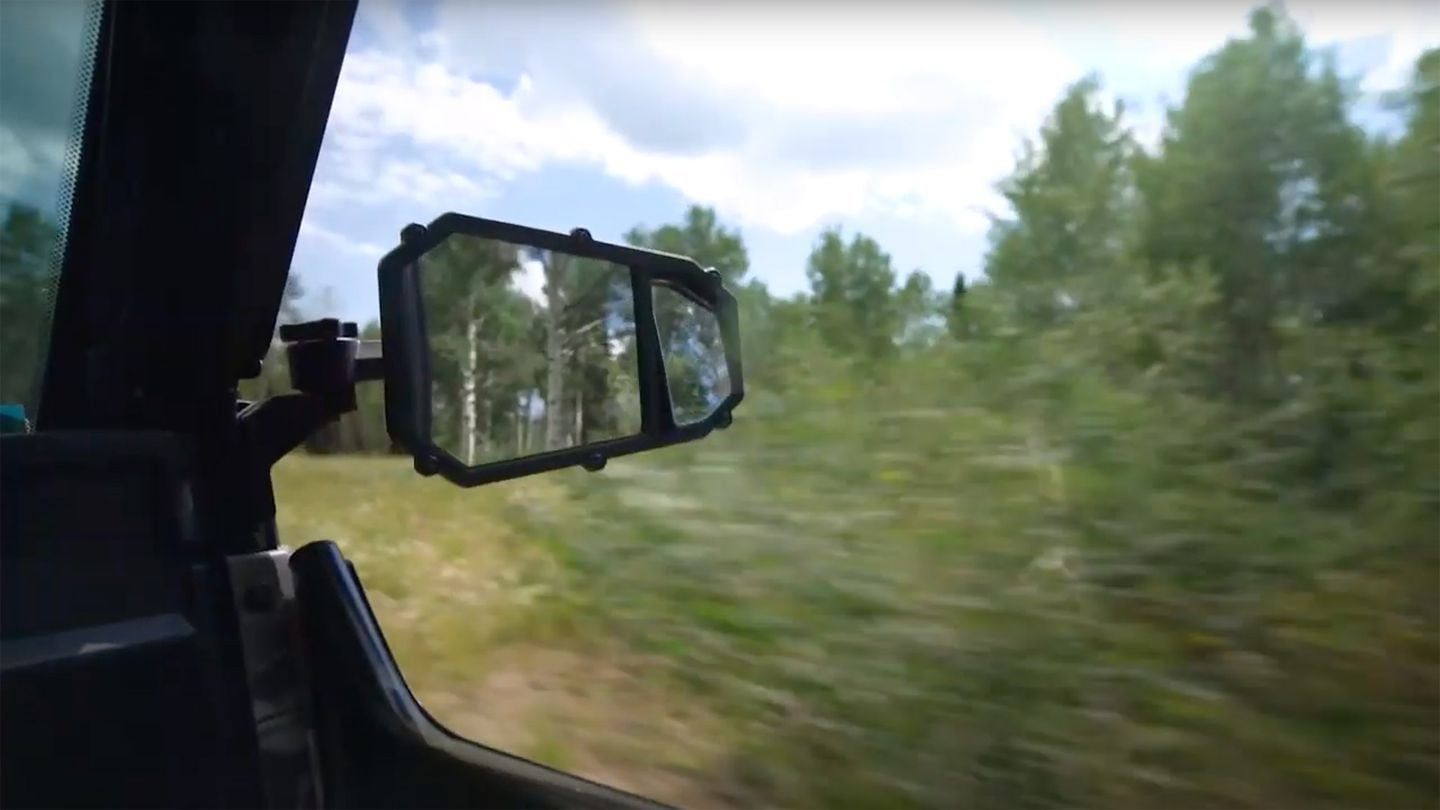 Keep track of your friends while ripping down a trail. (Image Source: atvtek.com/)
Mirrors
Seeing is important. Bolting on a set of side mirrors can make riding a much safer sport. A rearview mirror is another great option. We recently tested the Xprite curved rearview mirror in our RZR Trail S 1000 with great success. Companies like UTV Tek and Assault Industries make ultra-high-quality side mirror kits that universally bolt up to almost any side-by-side.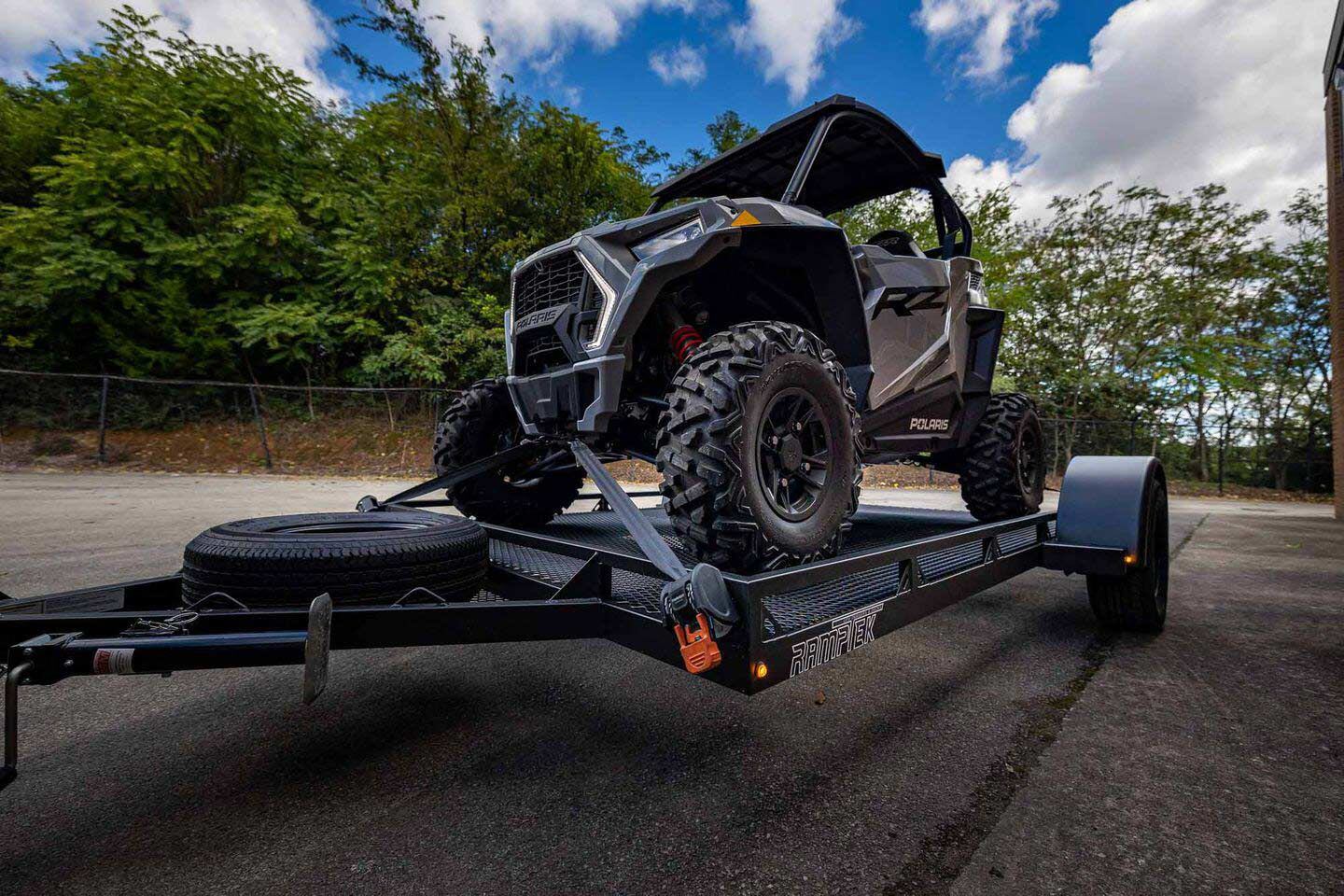 One of the best options out there for tugging your toy to the park. (Photo by: Kevan Ray/)
Ramptek Trailer
Finally, we have something for those who plan on going all out on their gift this year. A new powersports-centric trailer from Ramptek. We've got two and adore them. They make loading and unloading an afterthought, which means more time riding. And that's why we're all here.
Merry Christmas and happy holidays to all of our readers and their families. —UTV Driver staff
Want to stay up to date on the latest UTV Driver news and reviews? Sign up for our weekly newsletter!