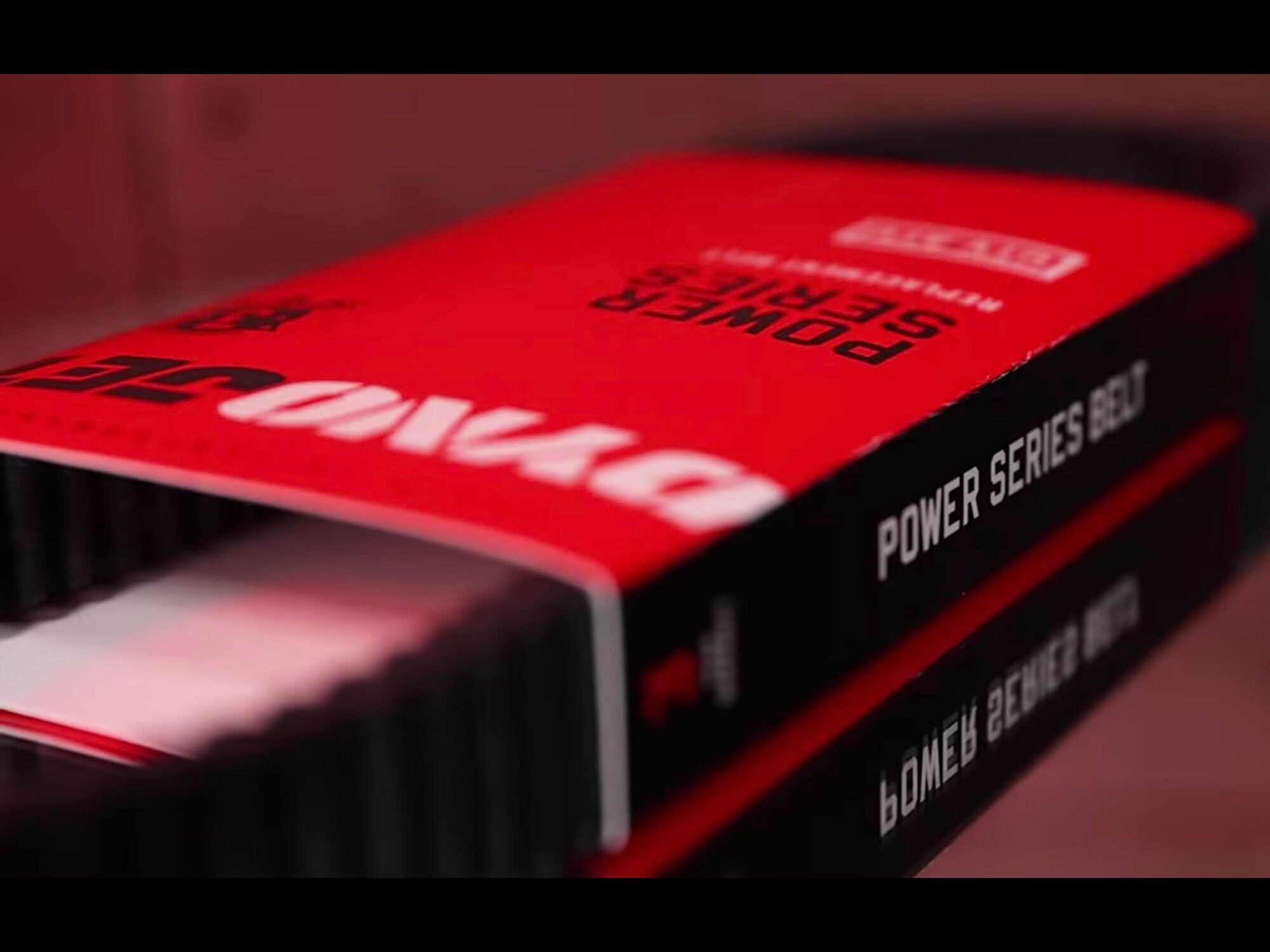 Dynojet targeted the Power Series drive belt at the sport UTV crowd, aiming at long belt life and shock resistance. (DynoJet/)
Dynojet is a deeply familiar name in powersports, having a reputation on the back of excellent jet kits, programmers, and dynamometers. Chances are, if you've rejetted a dirt bike or ATV, Dynojet made the jet kit and new needle. But it also has a strong hold on the UTV market, and its Power and Dura series drive belts are two of the coolest bits it makes.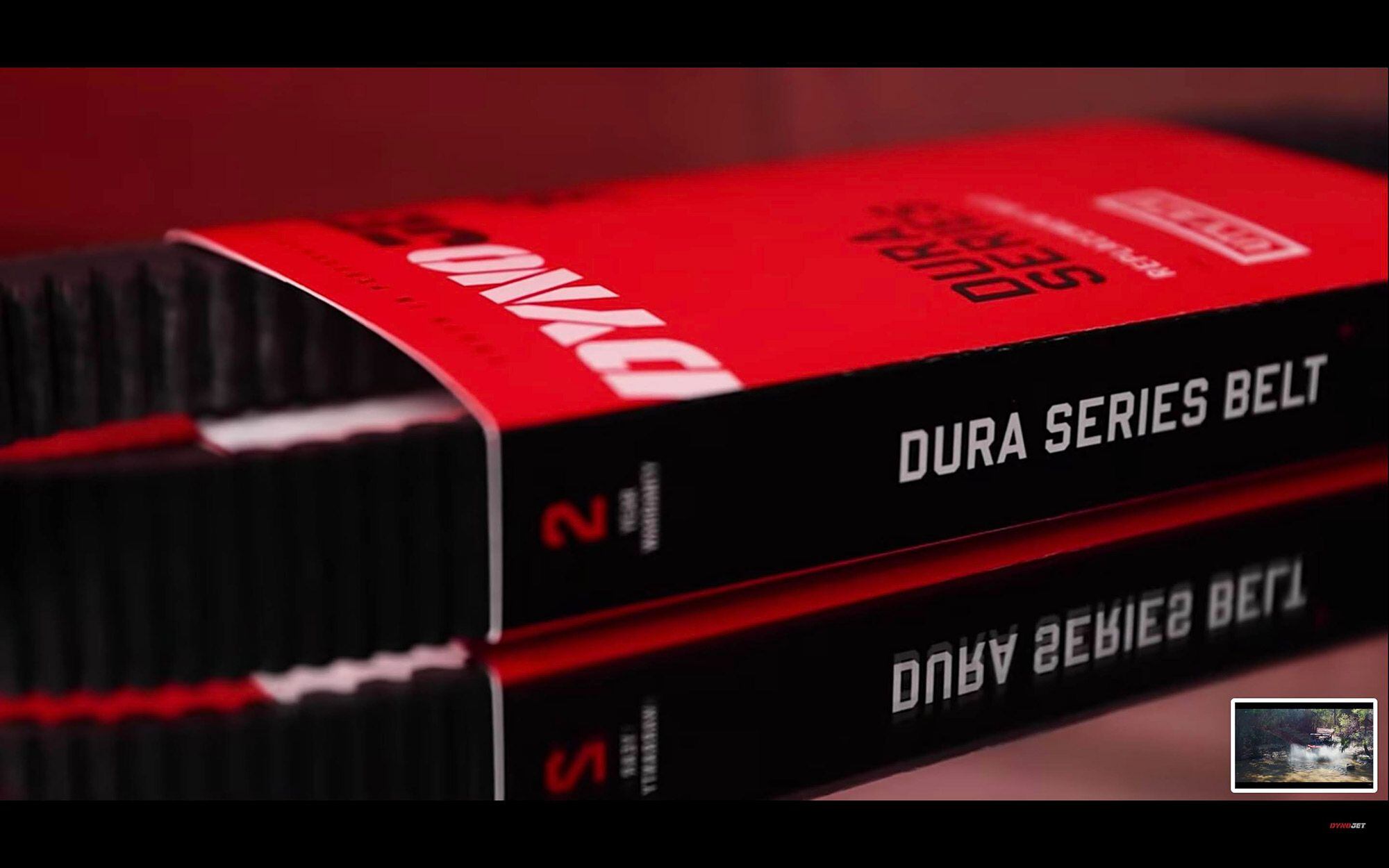 The Dura Series belt is aimed at smooth operation, for those who don't need to keep up with a high-horsepower rig. (Dynojet/)
Power isn't worth a damn if you can't put it down, and stock drive belts can wear and get glazed quickly if you aren't careful. Dynojet's parts aim to fix that, with two price points and levels of performance and durability.
The Power Series belts are aimed at your sport UTV or hard-working utility rig. If your side-by-side sees lots of high-rpm use, pulls heavy loads, or does a lot of rock crawling, this is your belt. It carries a three-year warranty, and Dynojet claims it has engineered the belt to grip your clutch pack better than a stock belt. The Power Series is also designed to better absorb the high shock loads produced by high-horsepower rigs.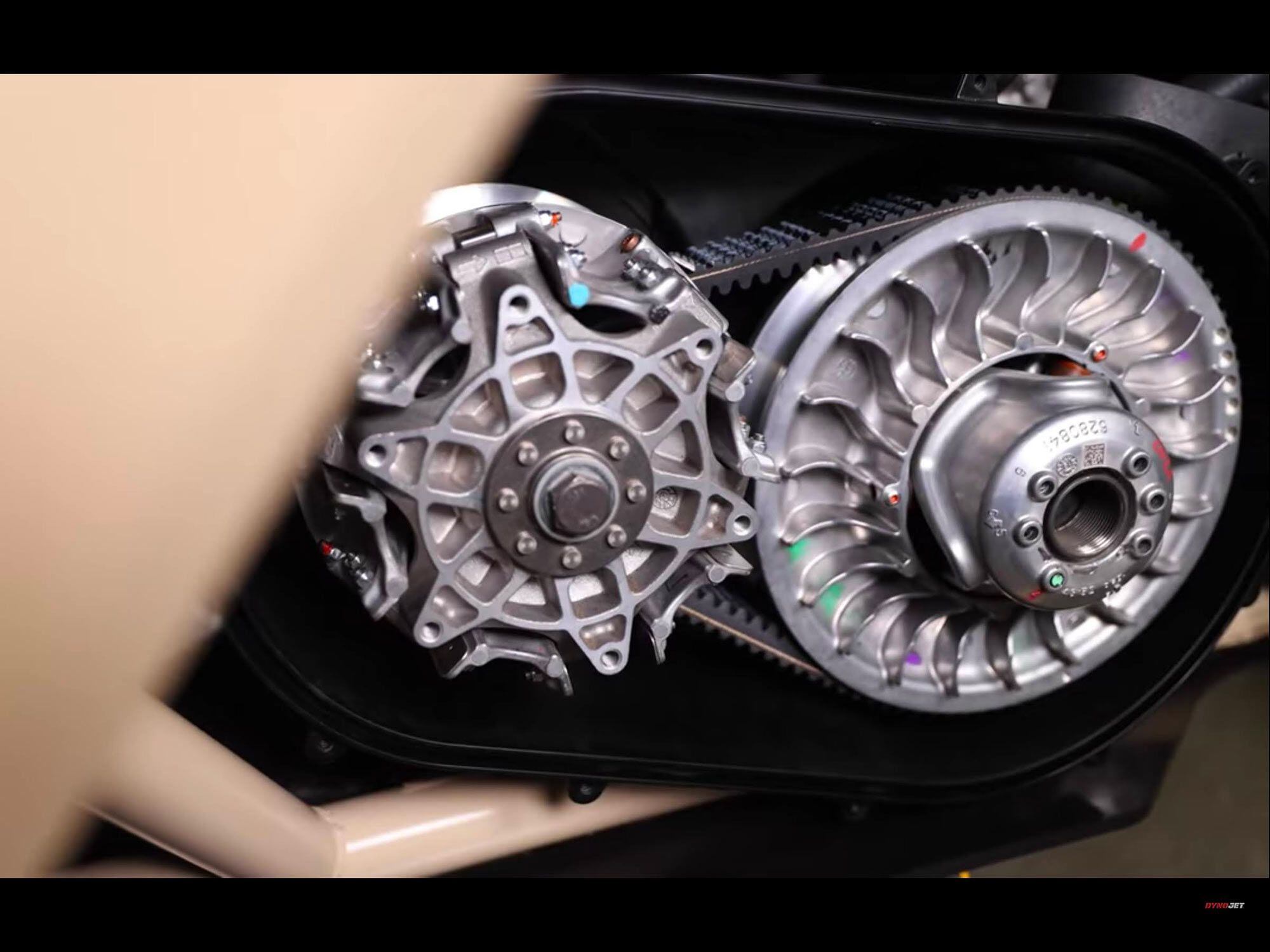 The belts slide right in place of the stockers, making upgrading super simple. (Dynojet/)
If you just want more durability but you keep your foot in the sane end of the throttle, take a look at the Dura Series. It's a few bucks cheaper than the Power and carries a two-year warranty, but is still a big step over your stock parts. Rather than being built around high shock loads, the Dura is aimed at a smooth ride.
Both belts are made in the USA, which is always a nice bonus. Best of all, they're both less than 200 bucks. The Power Series comes in at $175, followed by the Dura at $165. For our money, $10 extra for the Power's year longer warranty is the play, but your mileage may vary. These belts will be available from Dynojet this week, so get in line now.
We're looking to get our hands on a pair of these things soon, so stay tuned for a full review.
Want to stay up to date on the latest UTV Driver news and reviews? Sign up for our newsletter!