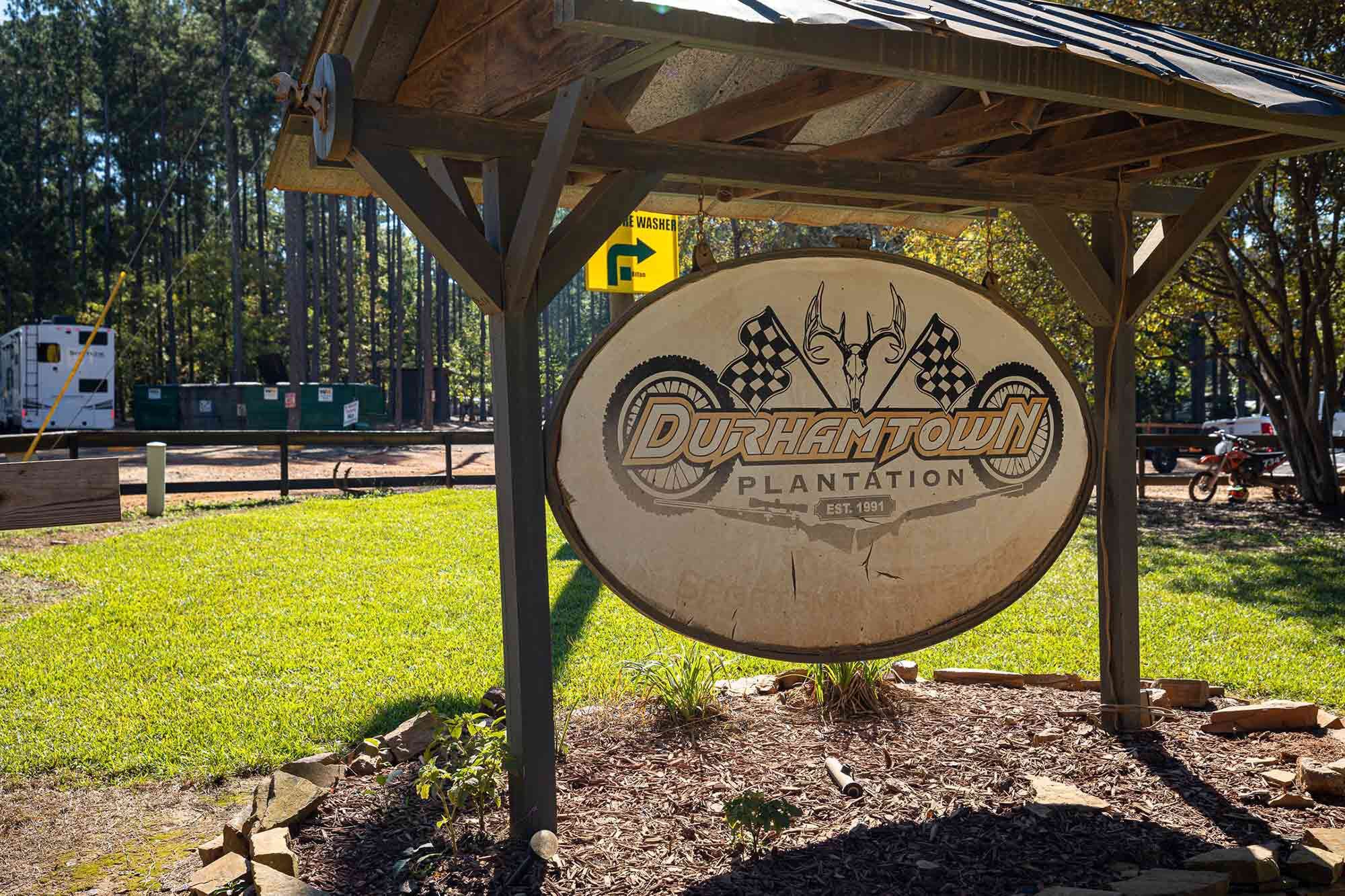 Durhamtown Off Road Resort in southern Georgia (Kevan Ray/)
You won't find many places on the East Coast to go flat out in your side-by-side. Dense forests, deep mud, and rocky climbs all make stretching your rig's legs a challenge, but one park in southern Georgia is the exception to the rule. Durhamtown Off Road Resort is a sprawling private OHV park east of Atlanta. With 150 miles of tracks spread across 6,000 acres, there's no shortage of trail riding, but it's the park's tracks that separate it from similar locations. Durhamtown boasts 19 courses ranging from dedicated MX bike circuits to the infamous high-speed Turbo Track, where you can reach 70 mph or more depending on your rig.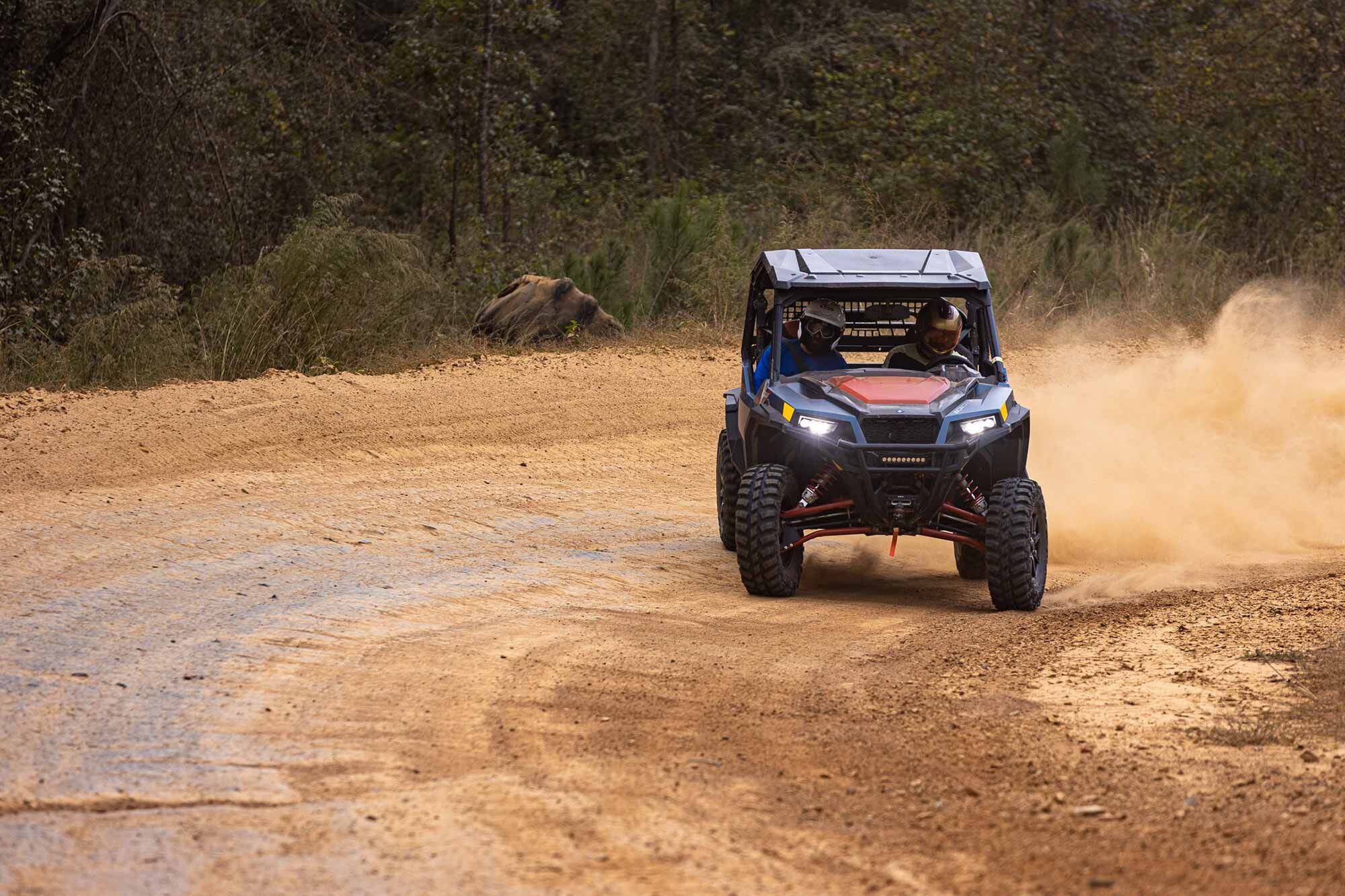 The Turbo Track is one of the few places to explore the deep end of your machine's speedometer. (Kevan Ray/)
The rest of the park's trails are primarily one-way, which means you don't have to worry about another rider coming at you over the next berm. That makes the riding safer, faster, and more fun. While the campground and cabins aren't much to write home about, there is lodging on site as well as a rustic bathhouse when you need to shower off after a long day on the trail.
What Is It?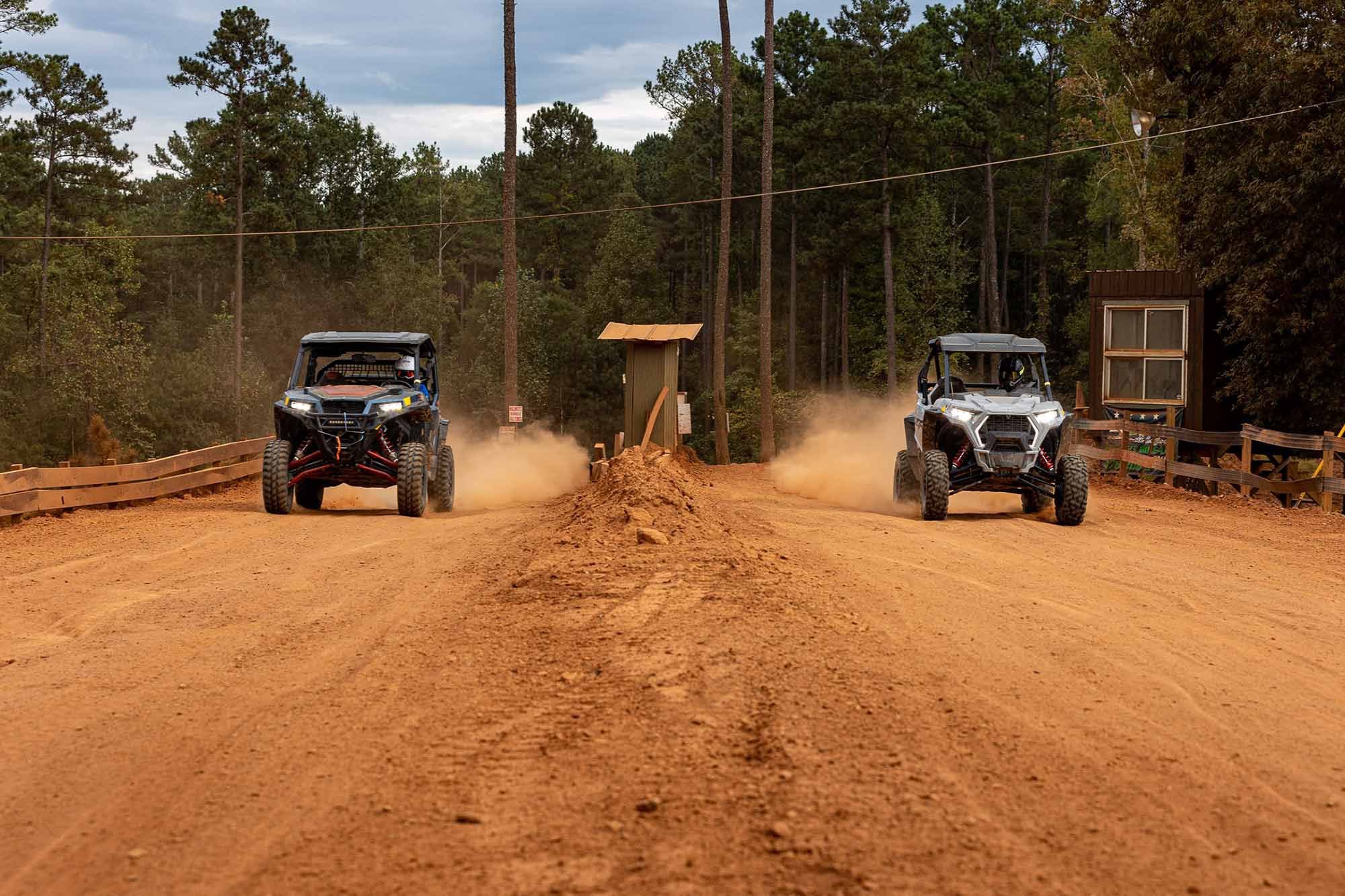 Drag racing at Durhamtown. (Kevan Ray/)
Durhamtown Off Road resort is a private off-road facility that caters to all manner of off-highway vehicles. The park has dedicated Jeep trails, MX courses, and side-by-side trails as well as mud bogs.
Where Is It?
The park is located about two hours east of Atlanta. The closest town is Greensboro, Georgia.
When's It Open?
Durhamtown is open 364 days a year (closed on Christmas Day). Trail riding is open from 9 a.m. to 5:30 p.m. EST, while track riding is open from 9 a.m. to 6 p.m. The park has strict quiet hours with no loading or unloading before 8 a.m. or after 8 p.m.
What's It Cost?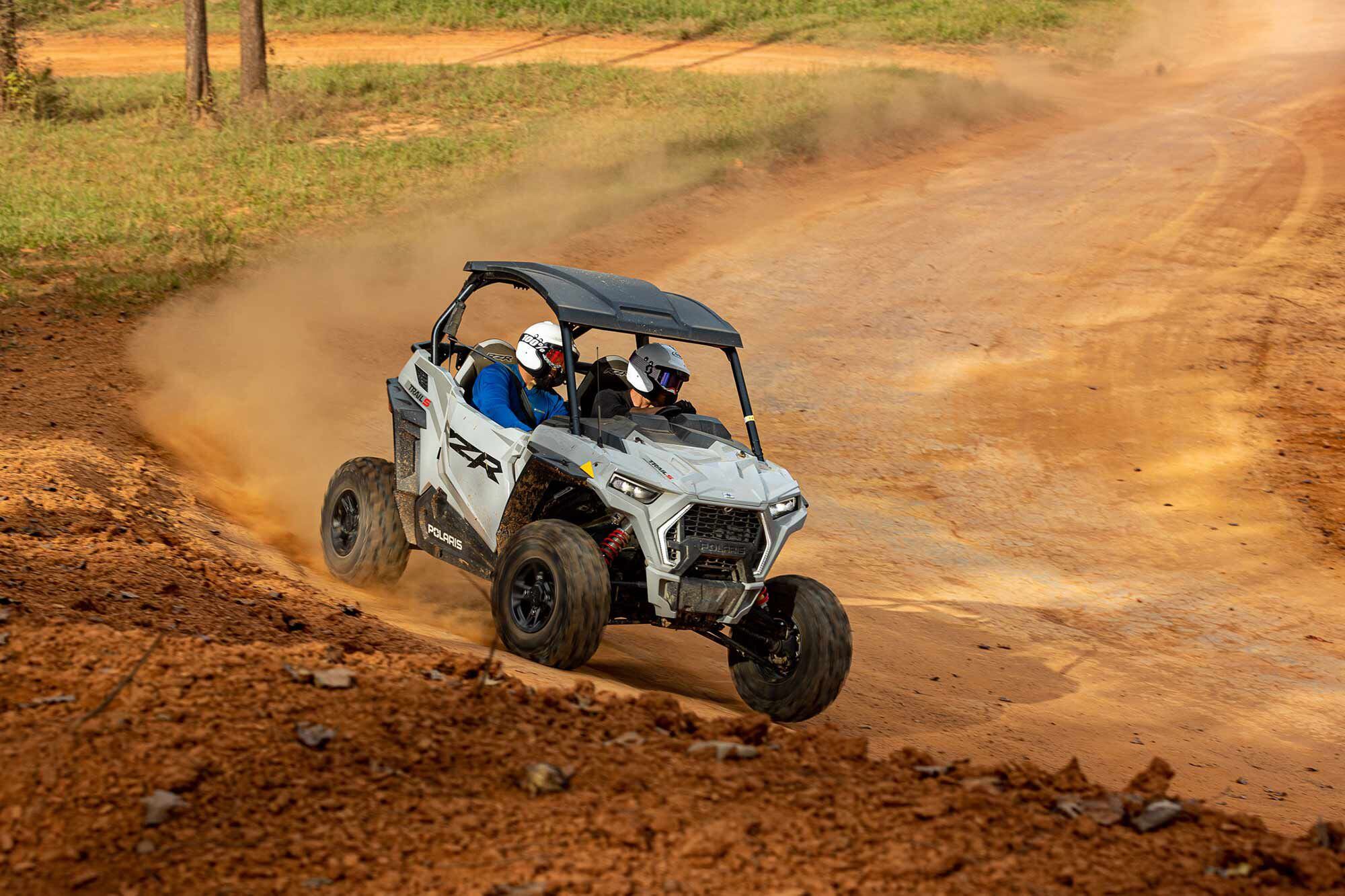 Railing the 2021 Polaris RZR Trail S on the GP Track. (Kevan Ray/)
Rates vary depending on the day, what type of vehicle you bring, how long you're riding, and weirdly, your sex. Riders and passengers must pay an entry fee, and there's a fee per vehicle as well.
Males 16+
Mon–Fri: $30
Sat–Sun, holidays: $35
Additional days: $30
Kids 9–15 years old, females
Daily: $25
Additional days: $20
Side-by-sides:
$60/day, includes driver fee
Can You Stay There?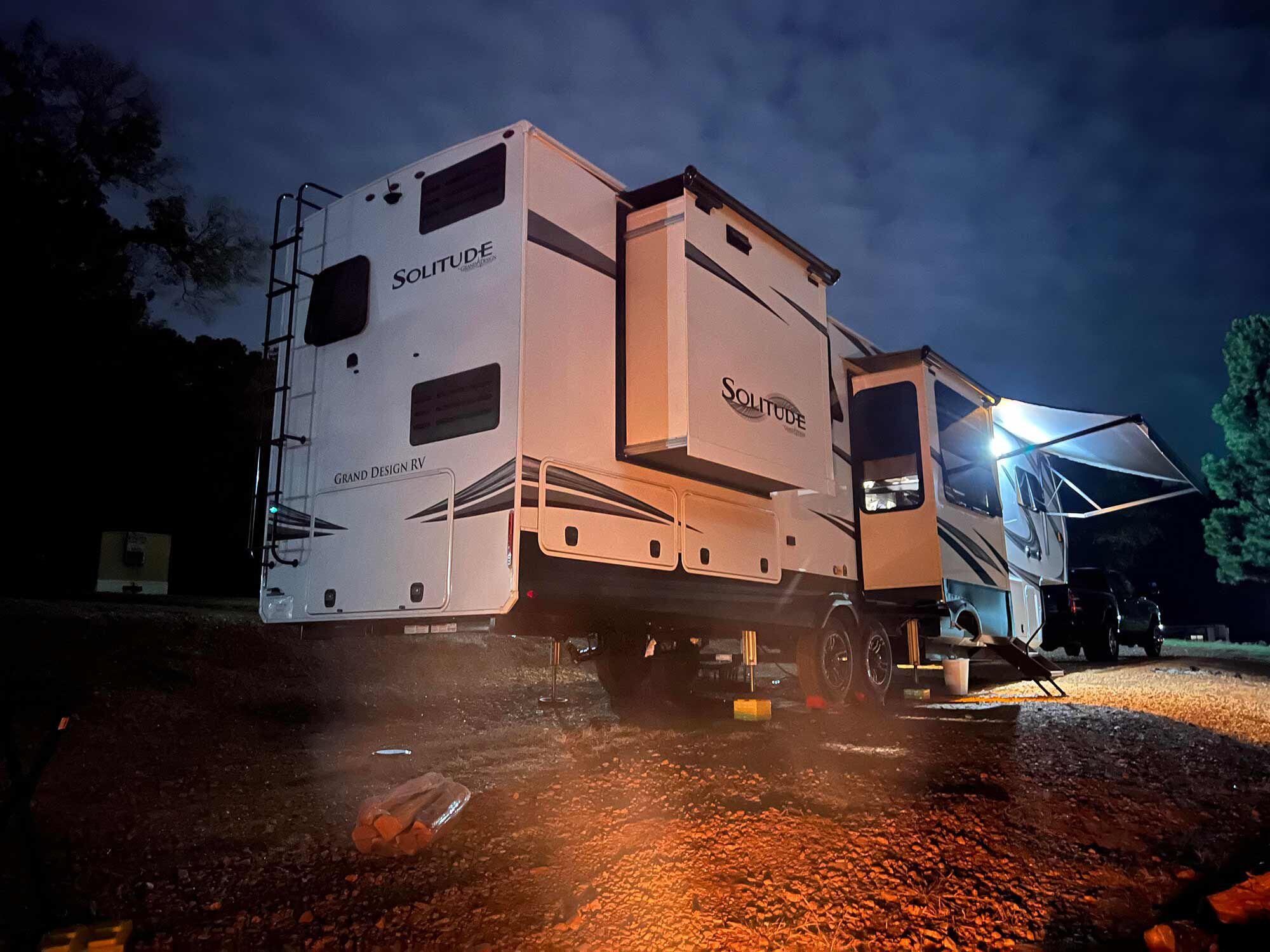 RV Camping at Durhamtown Off Road Resort (Zach Bowman/)
Yes, though don't expect luxury. There are more than 50 cabins that range from former mobile homes to RVs. Durhamtown also offers RV spots with full hookups and primitive tent camping, and while the campgrounds are a little scruffy, they're also very quiet. The park's strict riding hours means you won't be woken up by someone idling their rig in the early morning.
What's Cool?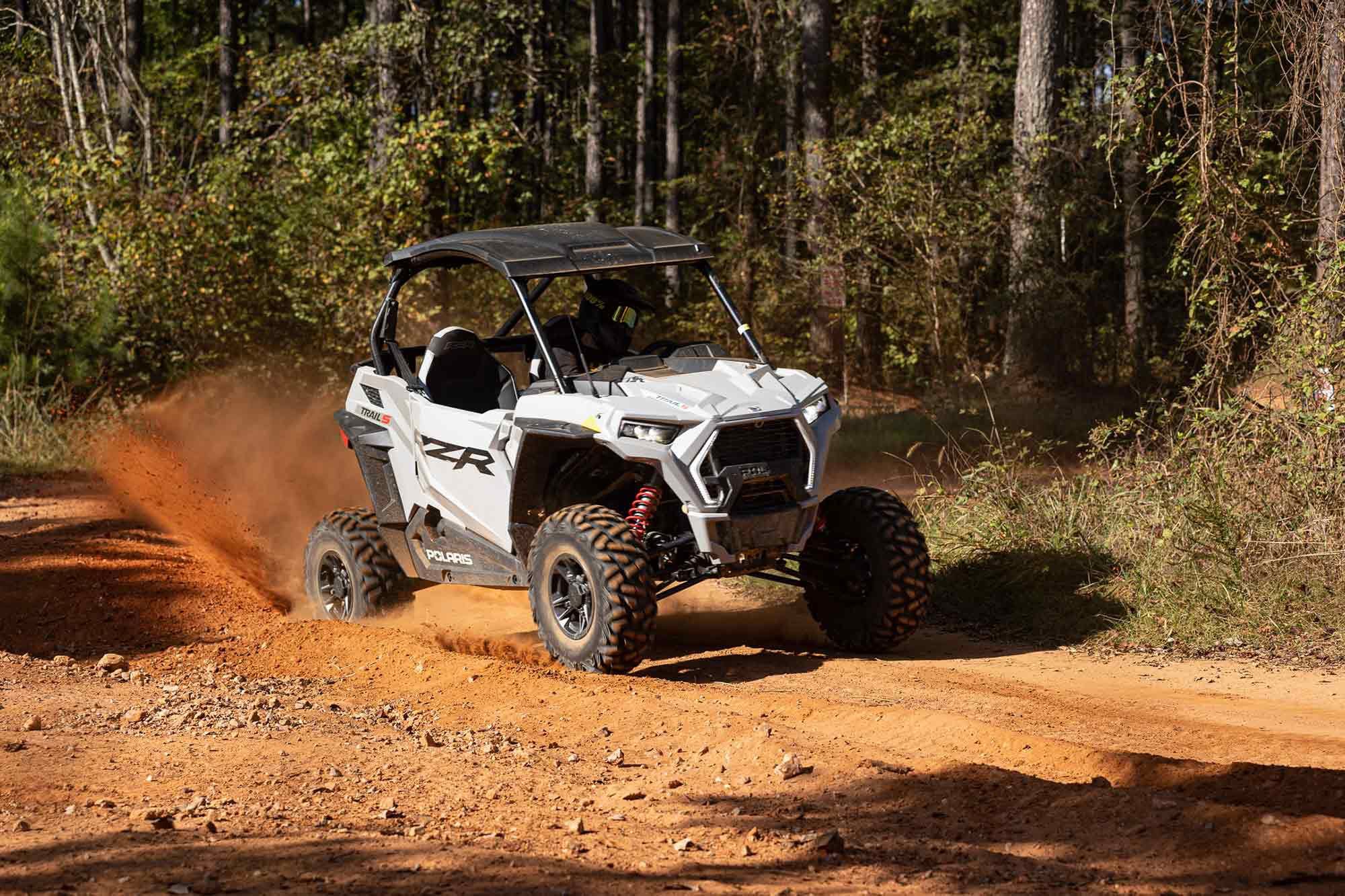 Finding the limit on one of Durhamtown's woods courses. (Kevan Ray/)
Unlike other East Coast parks, Durhamtown is made to explore a machine's speed. The red clay packs down hard forming a grippy surface. That clay is what makes the park's tracks so much fun. There's a dedicated dragstrip with lighting system, a short flat track, a GP course with grandstands, jumps, and a few banked turns. There's also a number of high-speed tracks, from well-groomed woods courses to the big Turbo Track. At more than a mile long, the sweeping course has enough space to let you explore the deep end of your speedometer. We saw over 70 mph in the 2021 Polaris RZR Trail S, which is effectively unheard of on this side of the country.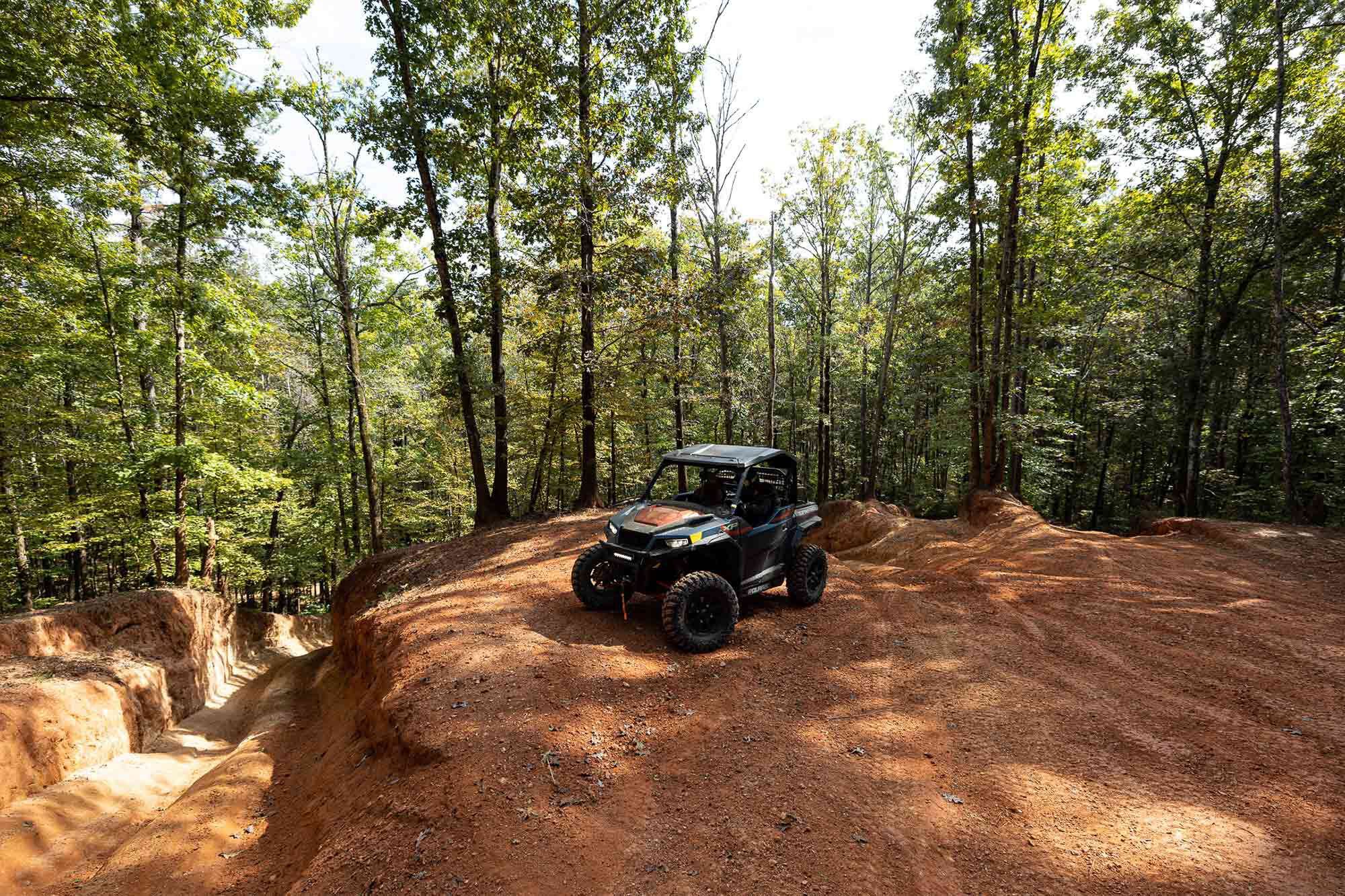 Open, flowing trails dominate Durhmatown. (Kevan Ray/)
The rest of the trails are well marked and easy to navigate, winding along gorgeous creeks, through open pine flats, and into hardwood groves. If you're looking for rural Georgia at its finest, you've found it.
How Big Is It?
Durhamtown is always growing, but right now it covers 6,000 acres and 150 miles of trail.
What Else Is There?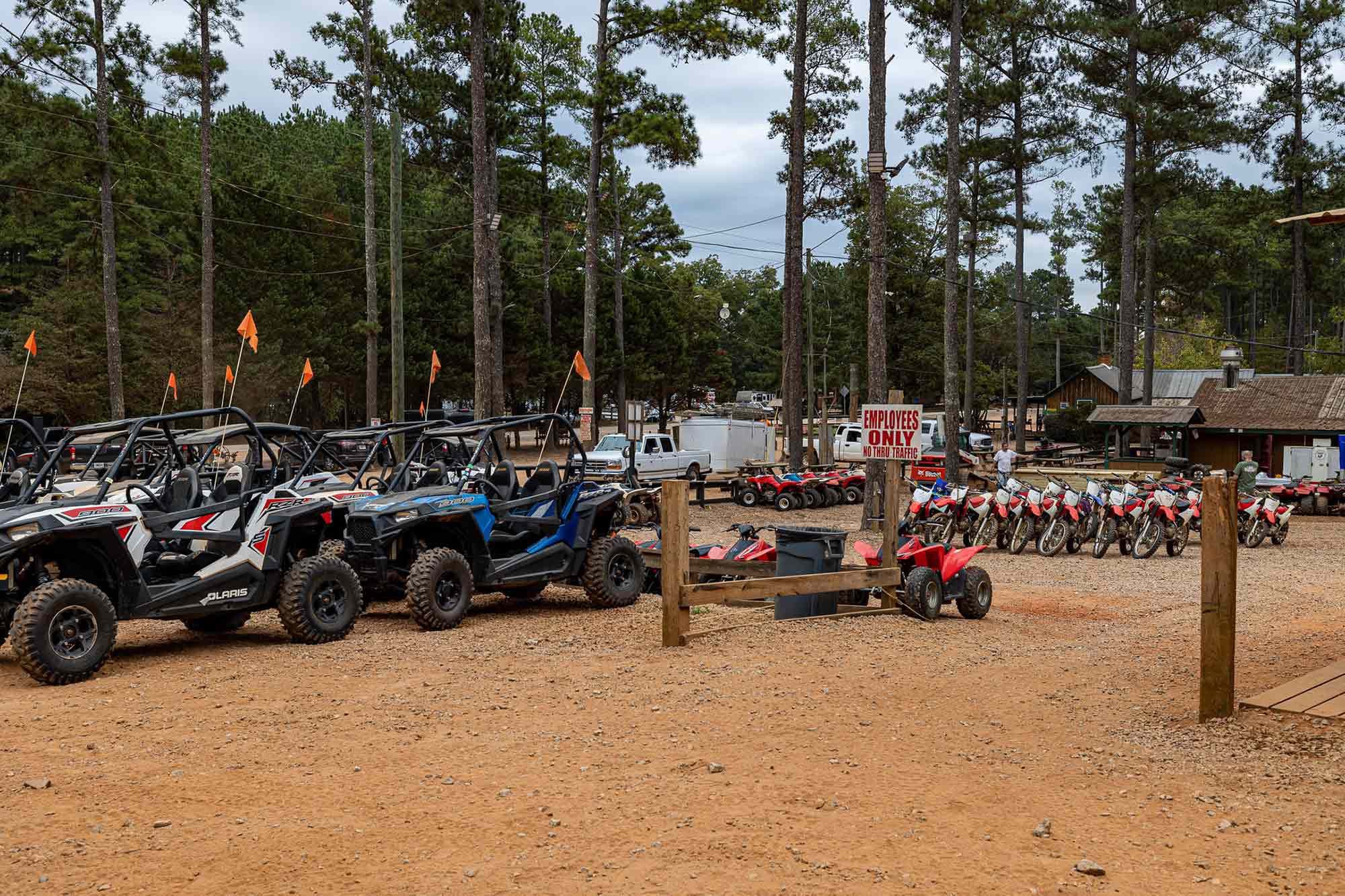 Durhamtown Off Road Resort rents side-by-sides, ATVs, and bikes. (Kevan Ray/)
Name it  and Durhamtown has it. The pro shop is one of the largest we've put eyes on, with everything from parts and apparel to safety gear and tires. The small restaurant serves up breakfast on weekends, along with lunch and dinner. The lodge offers snacks and drinks, and there's a full-time mechanic as well. You'll also find fuel, wash stations, and plenty of day parking.
Don't have your own rig? Durhamtown rents ATVs, side-by-sides, and dirt bikes too. Want to store your machine there and skip pulling a trailer? The park has you covered with reasonable rates.
Want to stay up to date on the latest UTV Driver news and reviews? Sign up for our weekly newsletter!