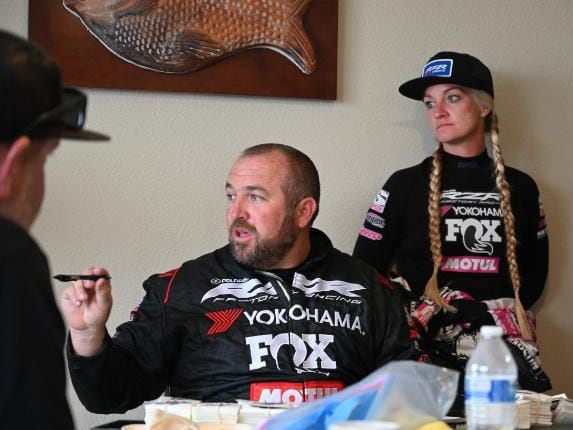 Having met in the desert, Kristen and Wayne Matlock share a great passion for off-road racing. (Image by: Jonathan Hawkins, CNN/)
Kristen and Wayne Matlock are well known around the off-road community for being the husband and wife team who together take on races such as the Baja 1000. Now, they have a national spotlight, as CNN's Jonathan Hawkins highlighted the powersports power couple in a new spotlight article that covers their emotional finish of this year's Baja 1000 aboard the all-new Polaris RZR Pro R.
Wayne and Kristen Matlock are each legends in their own right, and are known for putting together ruthless teams that result in near superhuman strength to ensure they cross the finish line.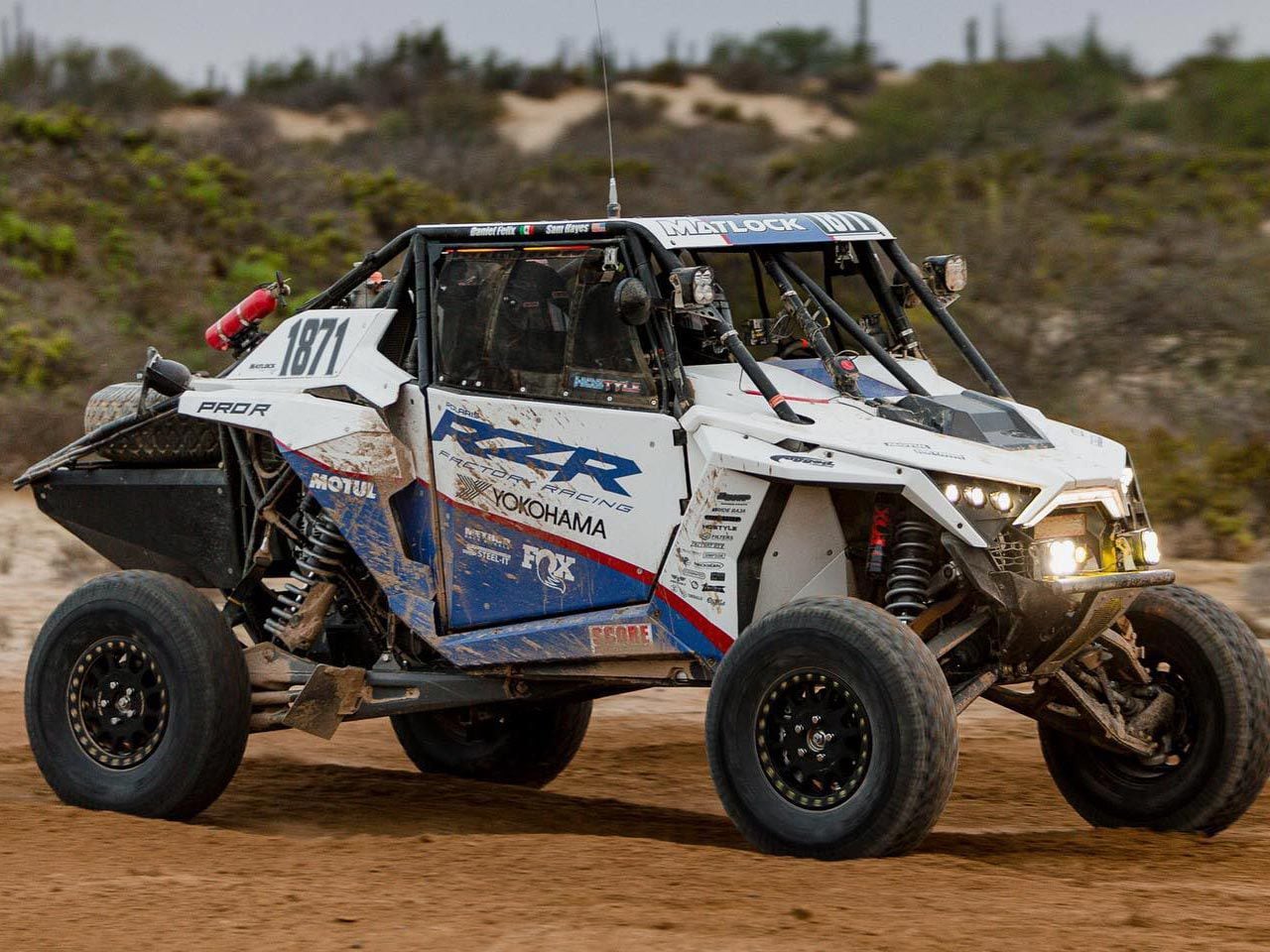 Vehicle No. 1,871 driven by Wayne Matlock is the all-new 2022 Polaris RZR Pro R in full racing form. (Matlock Racing Facebook/)
They took the brand-new, four-cylinder Polaris RZR Pro R to this year's race, but ran into trouble with the fledgling race rig's suspension. Having to make trailside repairs three times to cure broken shock components saw first place slip through their fingers despite initially leading the race. Kristen was also out front until she too suffered mechanical damage to her buggy.
Click through to read the full CNN article that sheds some light on what it's like to be a Matlock at the Baja 1000 in a never before raced Polaris RZR. Check out our full 2021 Baja 1000 recap here.
Want to stay up to date on the latest UTV Driver news and reviews? Sign up for our weekly newsletter!