It seems like Ken Block drops an edit showing off a new toy weekly, and somehow he manages to keep pushing the envelope with his builds. This week, he's going through the details of his 2021 Can-Am Maverick X3 X RS Turbo RR, which was built to the hilt by S3 Power Sports specifically for hammering the dunes at Glamis.
The X3 X RS Turbo RR is a beast right out of the box, with 195 hp from a turbocharged three-cylinder Rotax engine, Fox Podium bypass shocks with Smart-Shox and as much as 24 inches of rear travel, and a stout CVT. But that's the stock rig. And today we're talking about Ken Block, who is pathologically incapable of leaving well enough alone.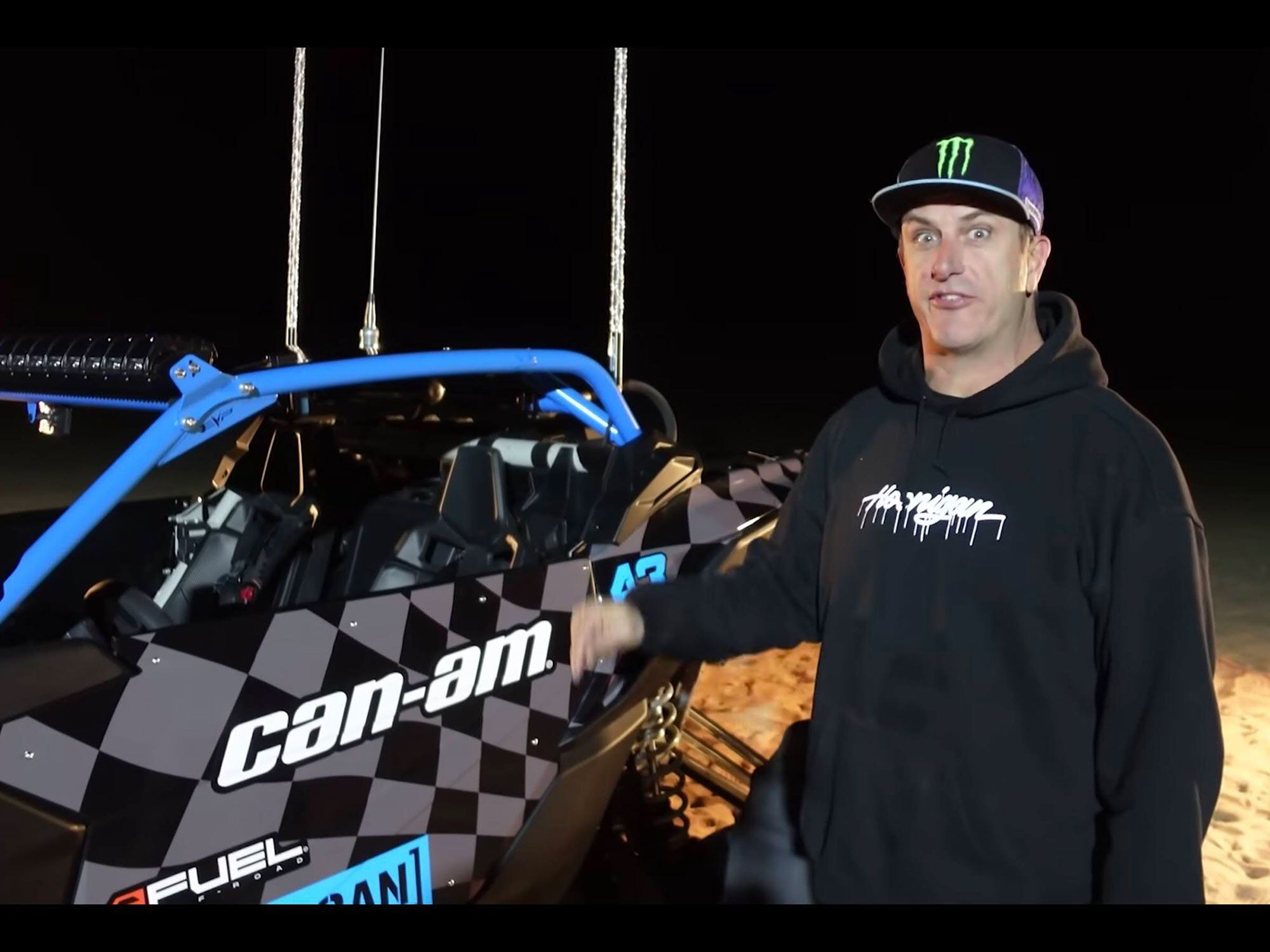 Pictures say a thousand words. We'd be stoked too, Ken. (Hoonigan/)
His Maverick has beadlock wheels from Fuel wrapped with Sand Slinger paddle tires, for a start. Then there's a free-flowing Borla exhaust, acres of weight reduction courtesy of S3 Power Sports, and a bunch of body panel deleting to keep sand from building up where you don't want it.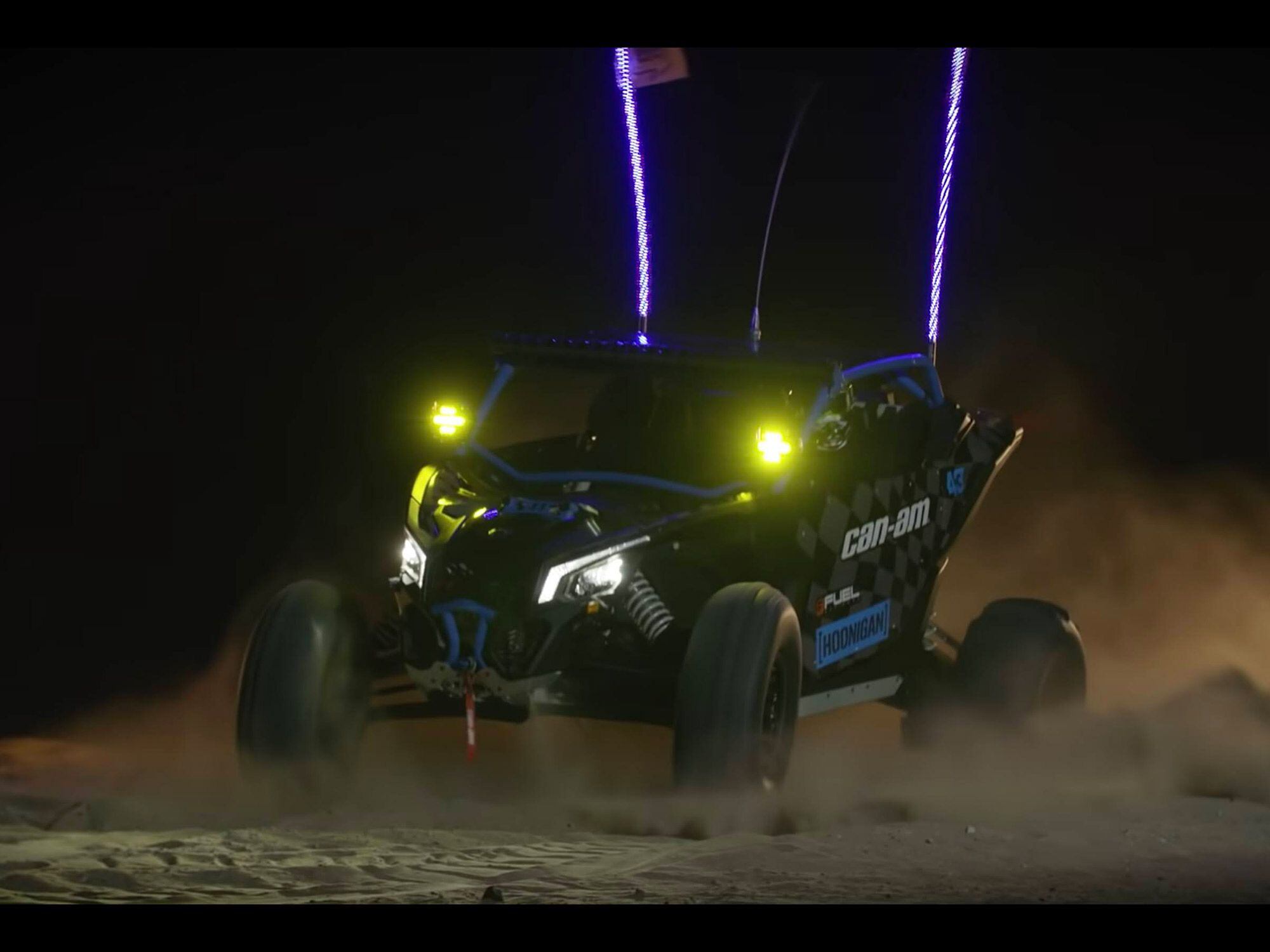 Block and his machine achieving harmony. (Hoonigan/)
But the suspension is the real party piece here. First things first, the build stuck with more or less stock Fox shocks. If that isn't a testament to how dialed the stock Can-Am is, you need to consult a new preacher. To help get the most out of the springy bits, S3 added its billet radius arms and trailing arms, a billet adjustable sway bar from EMR, chromoly adjustable A-arms, a custom top brace, and S3′s proprietary cage, which comes with mounts for buggy whips and lights.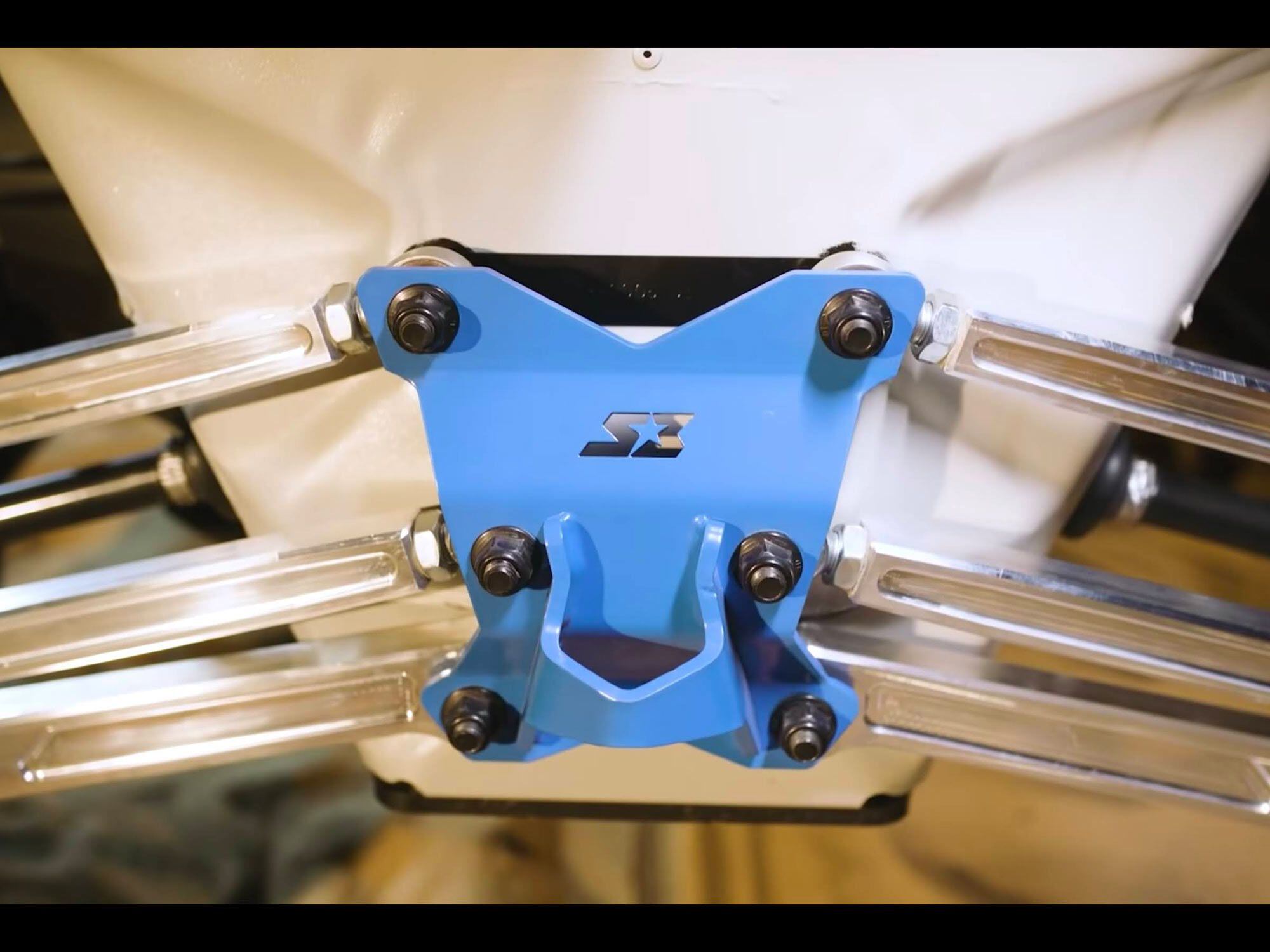 Backing up the stout Fox shocks are a bunch of gorgeous billet pieces from S3 Power Sports. (Hoonigan/)
Turning night into day is a Rigid light bar setup that is speed sensitive, and a bright yellow rear brake light. Inside, Block added his de rigueur hand brake, and a Rugged Radios communications setup.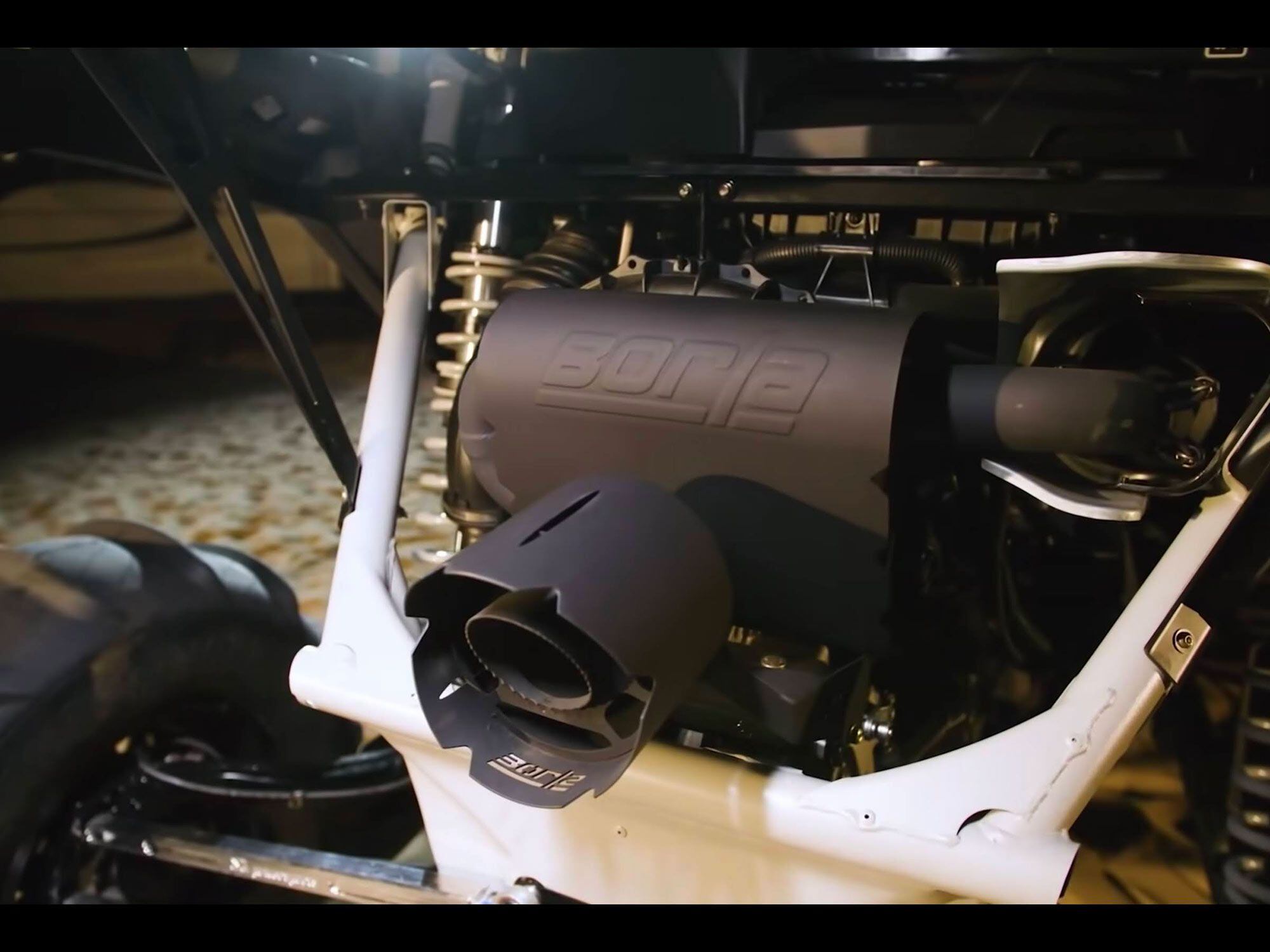 Borla has been churning out industry-standard custom exhausts since you were in diapers, so it's only natural that its stuff ended up on this build. (Hoonigan/)
With all that together, you have a beast of a Can-Am, but as we said before, Block kept much of the rig unmolested, which says more than we ever could.
Want to stay up to date on the latest UTV Driver news and reviews? Sign up for our newsletter!