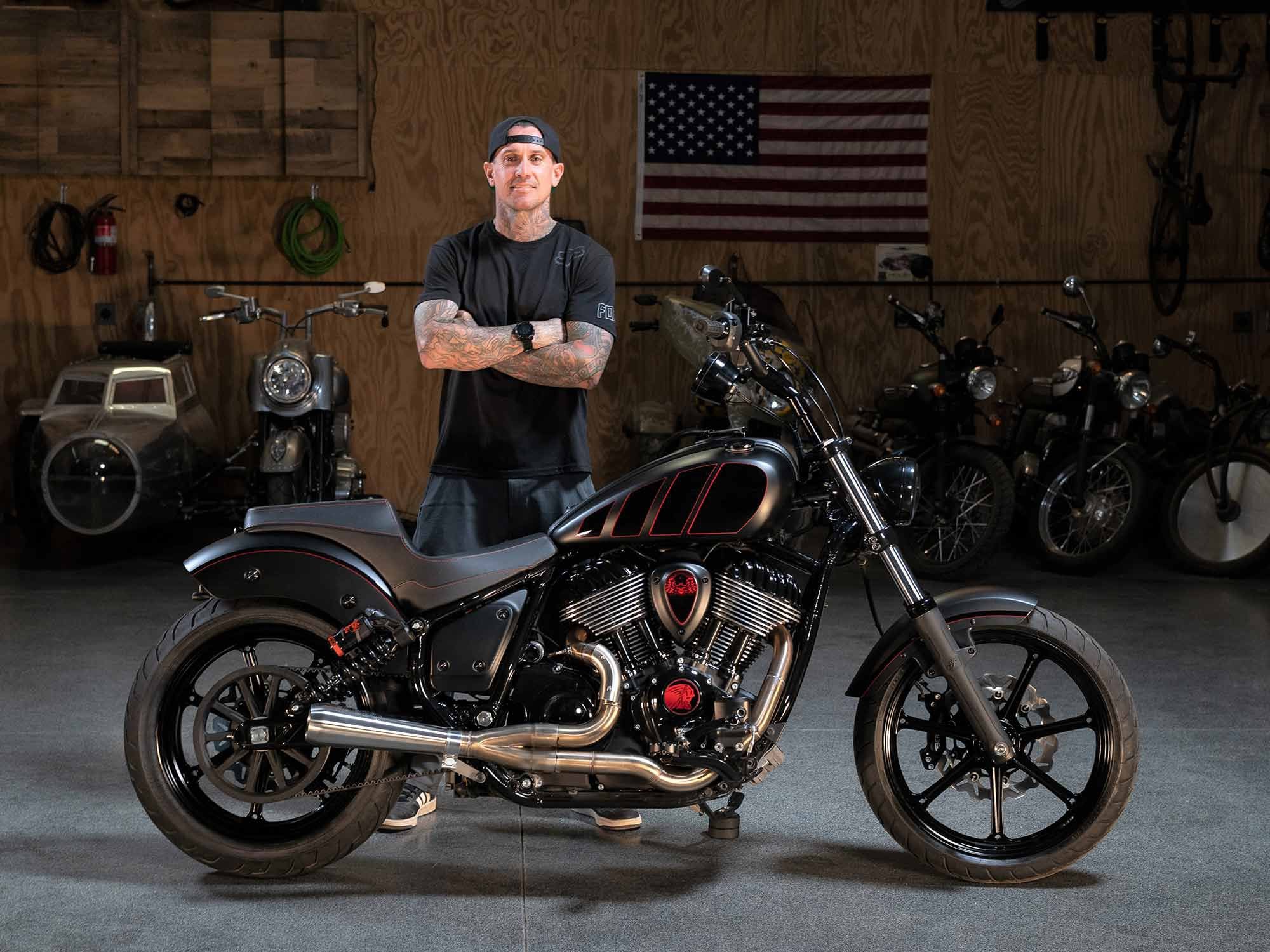 Carey Hart reworked a 2022 Indian Chief Dark Horse for Marvel Comics <i>Punisher</i> star Jon Bernthal. (Indian Motorcycle/)
After Indian dropped its wholly redesigned Chief model on the world early this year, the brand followed up with a savvy marketing move: commissioning several big-deal customizers to build their own interpretations of the new platform. It was called the 2022 Chief Custom Build Off, and was meant to showcase the bike's custom potential.
First up were former Indian Larry cohorts Paul Cox and Keino Sasaki, who gave us this radical build steeped in East Coast chopper style, complete with jockey shift and girder front end. Next we got 'Bratstyle' creator Go Takamine's reworked Super Chief Limited, an old-school rigid infused with Takamine's vintage, handmade aesthetic.
Now comes the final – and most performance-oriented – installment of the Build-Off, this subtly painted ripper from customizer and freestyle motocross hero Carey Hart.
Related: Carey Hart Shows Us the First Custom Indian Chief
The bike is also the last installment in the 2022 Chief Custom Build Off contest Indian launched earlier this year. (Indian Motorcycle/)
The kicker here was that Hart's build would be specifically tailored for a customer – actor (and Indian fan) Jon Bernthal – known for his roles in The Walking Dead and most recently, Marvel Comics The Punisher. The design brief meant that over the course of the tear down and subsequent rebuild, Bernthal's interests and wants needed to be front and center, which could present massive challenges for any builder at every stage of the game.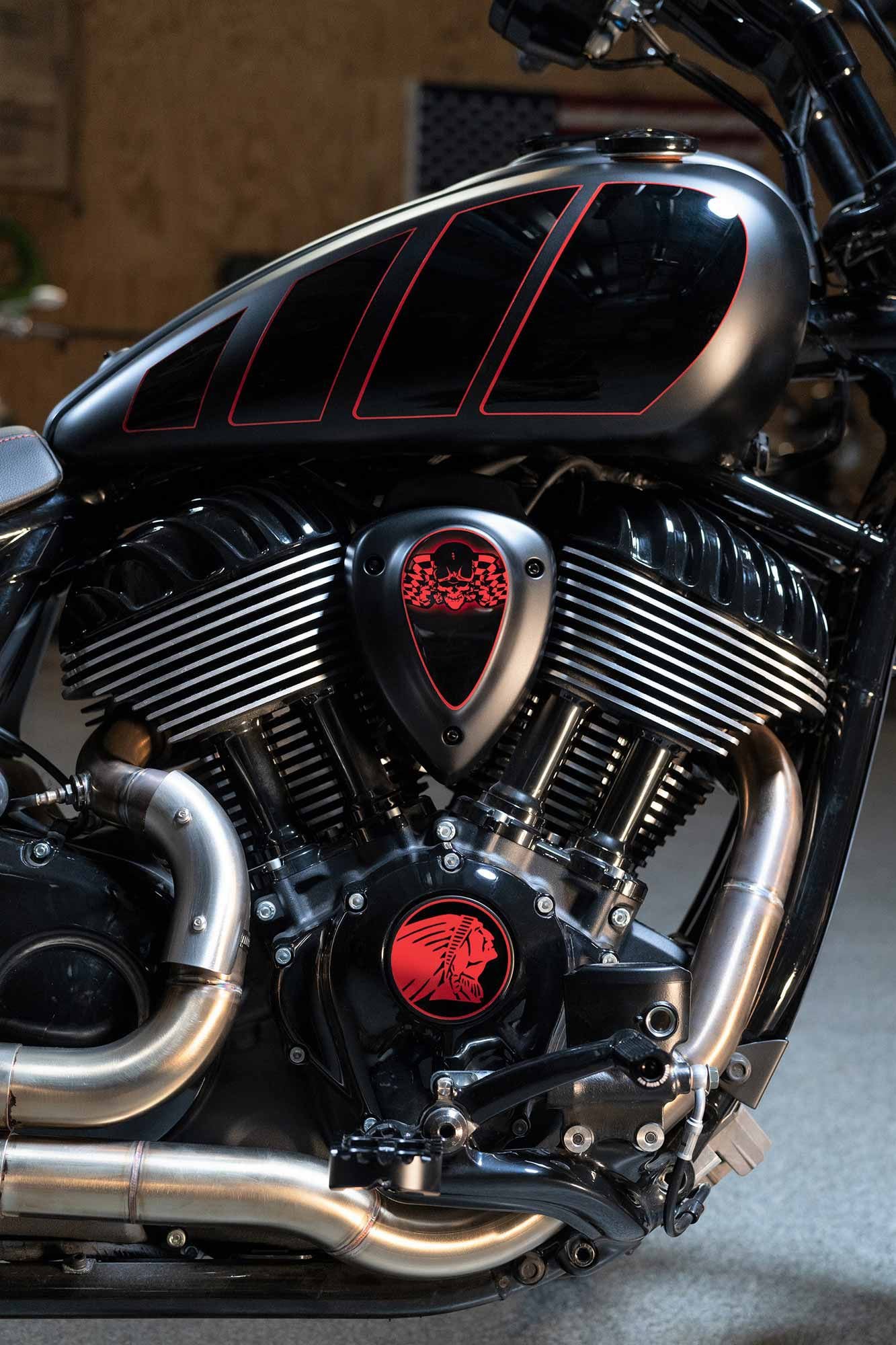 Hart enlisted longtime collaborators Airtrix for the subdued satin gloss livery with red accents. (Indian Motorcyc/)
Fortunately, it never came to that: Hart says he was already a fan of the reimagined Chief's customizer-friendly design, with its spacy, single backbone steel frame and exposed shocks giving him plenty of opportunities to get in and massage or move components as he saw fit. Also helping matters was Hart and Bernthal's similar physical dimensions, which allowed Hart to size the bike more easily.
Raised bars and a taller stance are just some of the motocross influences on this build. (Indian Motorcycle/)
With a 2022 Indian Chief Dark Horse as his starting point, Hart brought in his high-performance, motocross influences and began smoothing them out with cleaner lines and more modern components. It's worth mentioning that this isn't Hart's first go-round with the new Chief either; he was the first to roll out a custom iteration of the then-brand-new platform back in Feb 2021. Some of the same elements seen on that first build carry over to the Bernthal bike, with familiar collaborators like Airtrix also chipping in an understated paint scheme that includes a mix of satin gloss and red striping.
Related: Paul Cox and Keino Sasaki Reunite to Build Custom Indian Chief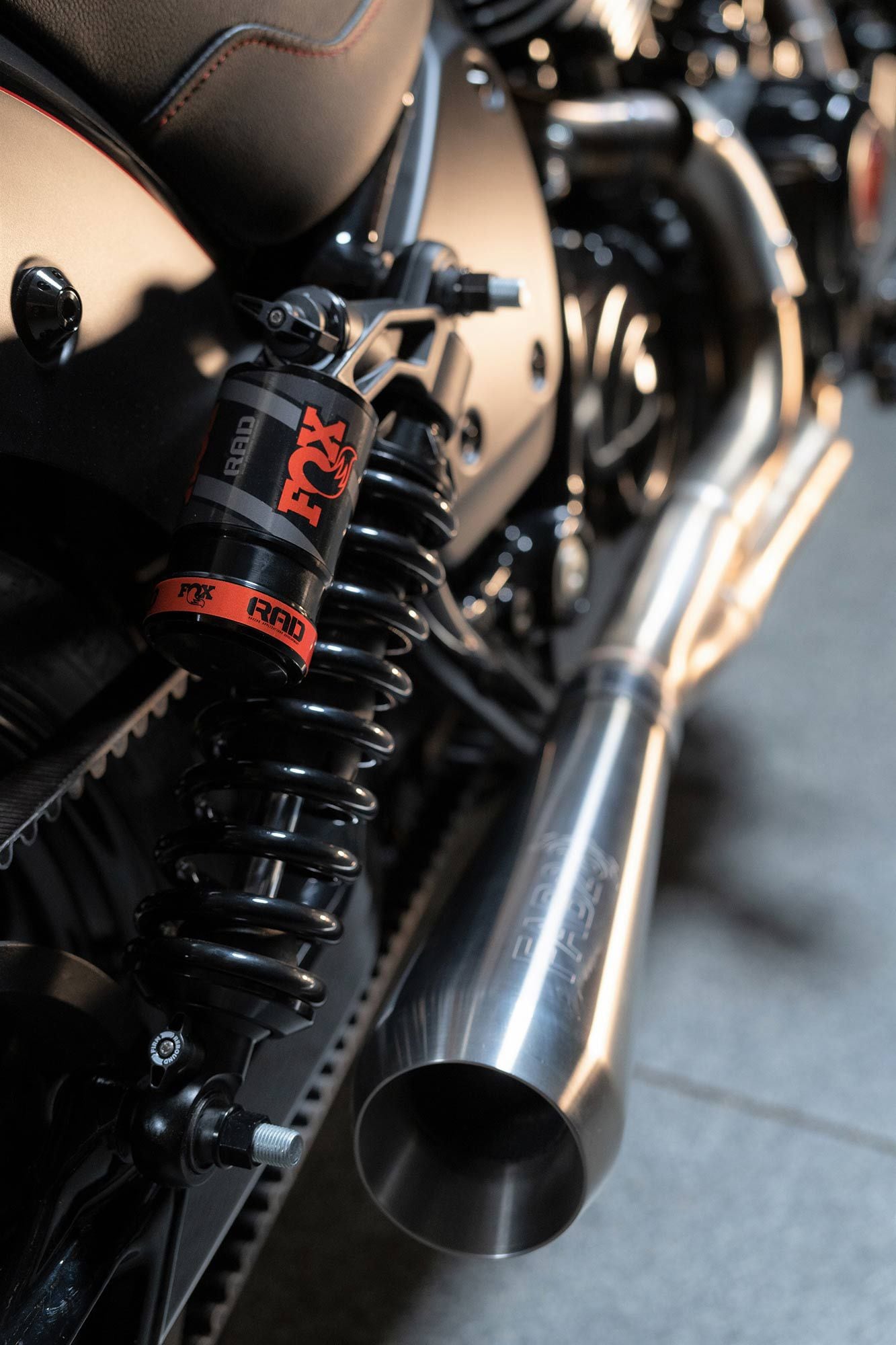 Taller Fox rear shocks raise the bike by an inch, and the front is also raised to match. (Indian Motorcycle/)
Changing up the bike's stance and tweaking the riding position for Bernthal was a key point on this build, and Hart gave the Chief a pair of 1-inch taller rear piggyback Fox shocks while raising the front by half an inch to match. Ergonomics had to complement the new attitude as well, so on went some tall Kraus risers and bar mounts, which lifted the motocross-style ODI handlebars and grips about 3 inches higher than the stock position.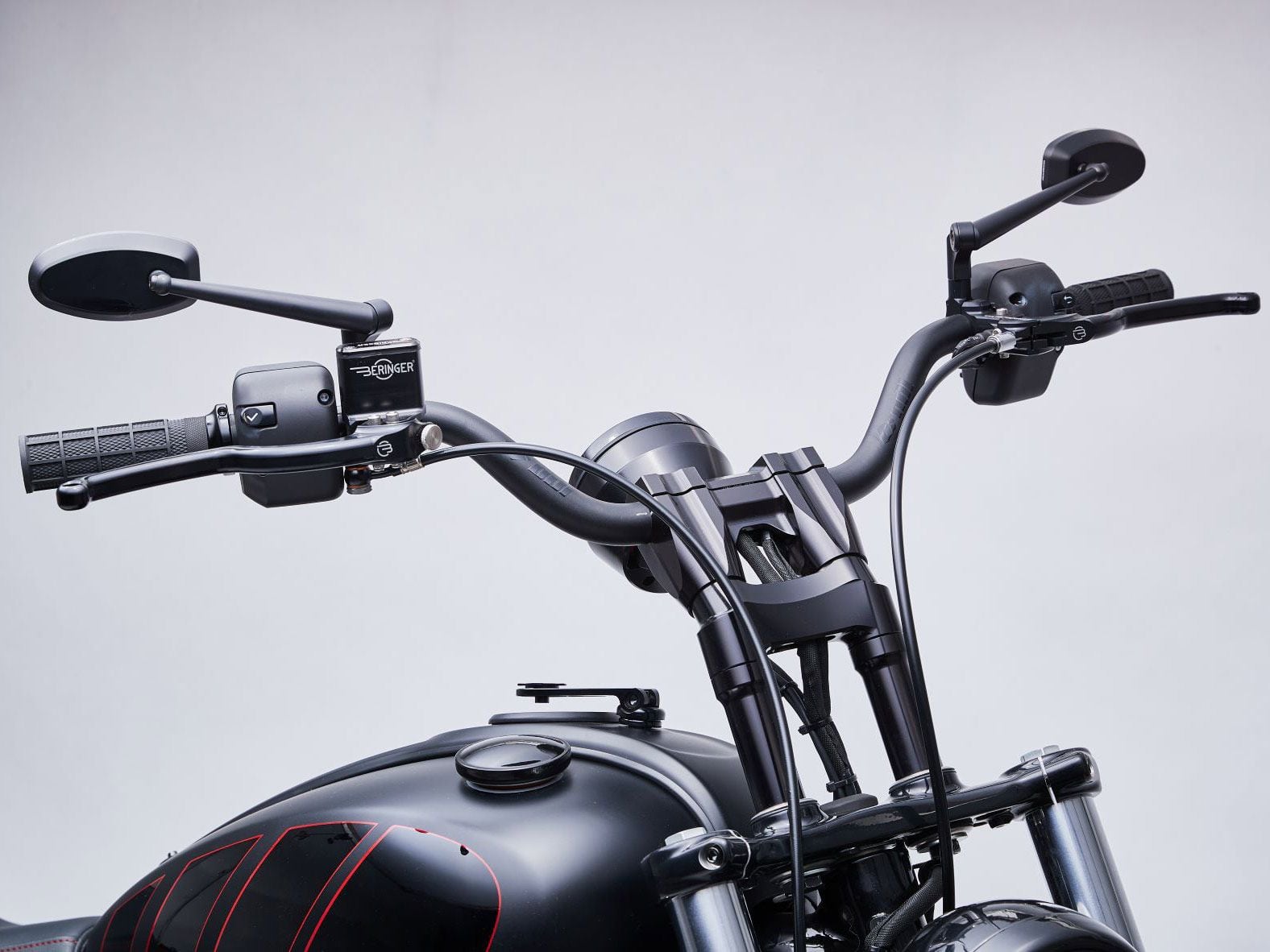 ODI bars are positioned 3 inches taller over stock thanks to Kraus risers and bar mounts. (Indian Motorcycle/)
Swapping in San Diego Customs' shifter, brake pedal and pegs also allowed Hart to better fit Bernthal's dimensions, with a dragster-style Saddlemen/Hart Luck seat (another familiar carryover) also providing a club-style stance and an upright riding position, as well as a sharper silhouette.
To up the bike's performance game, Hart went big on the brakes, mounting premium Beringer brake calipers front and rear to act on Galfer Wave rotors, all of which get attached to a pair of San Diego Customs cast wheels shod with Dunlop rubber.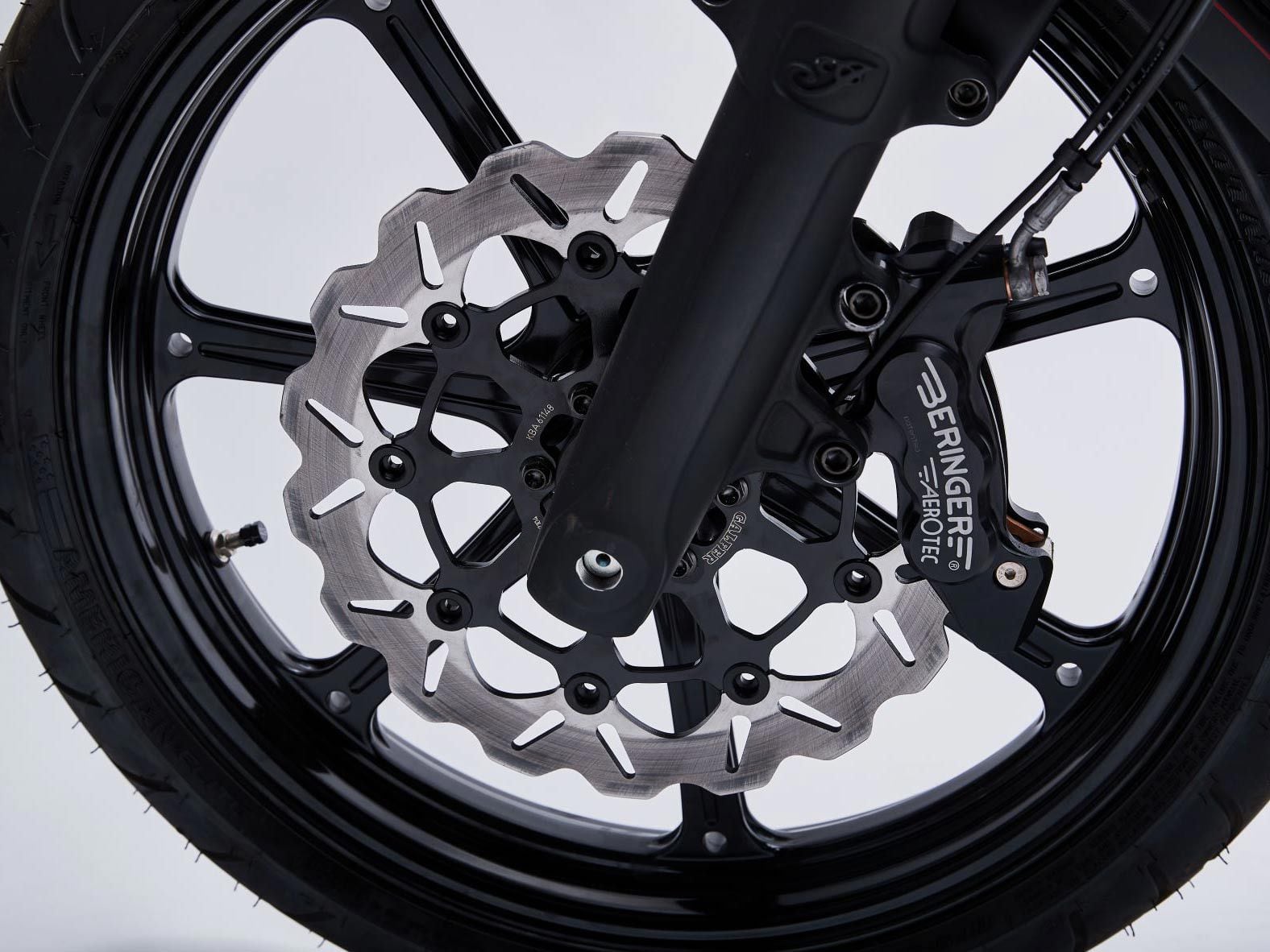 The big brake upgrade features Beringer calipers (and master cylinder) along with Galfer Wave rotors. (Indian Motorcycle/)
As far as the powertrain went, no tweaks were needed, except for the addition of a Fab 28 two-into-one stainless steel exhaust system; there would be no chain conversion or new cams, as Hart felt the Chief's Thunder Stroke 116 motor was more than up to Bernthal's power requirements in stock form. The only action here would be to give the exhaust a DynaJet tune and call it good.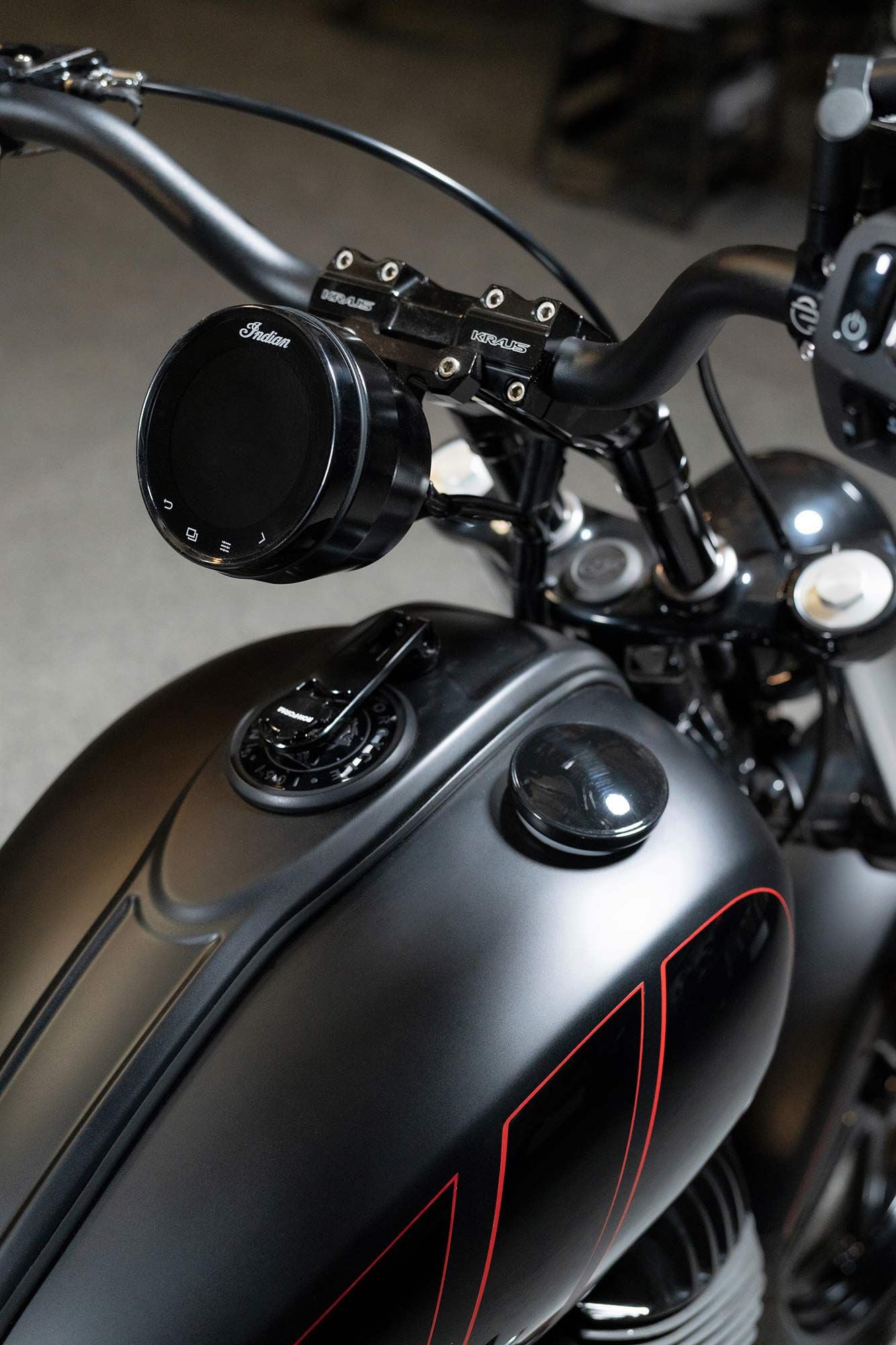 A super tidy cockpit with Indian's 4-inch Ride Command touchscreen hanging from the bar clamps. (Indian Motorcycle/)
For the final touches, the Bernthal bike also received sleek Rizoma brake lights and front and rear turn signals to clean everything up, while Hart fabbed up a lower frame cover to better hide the exposed plumbing.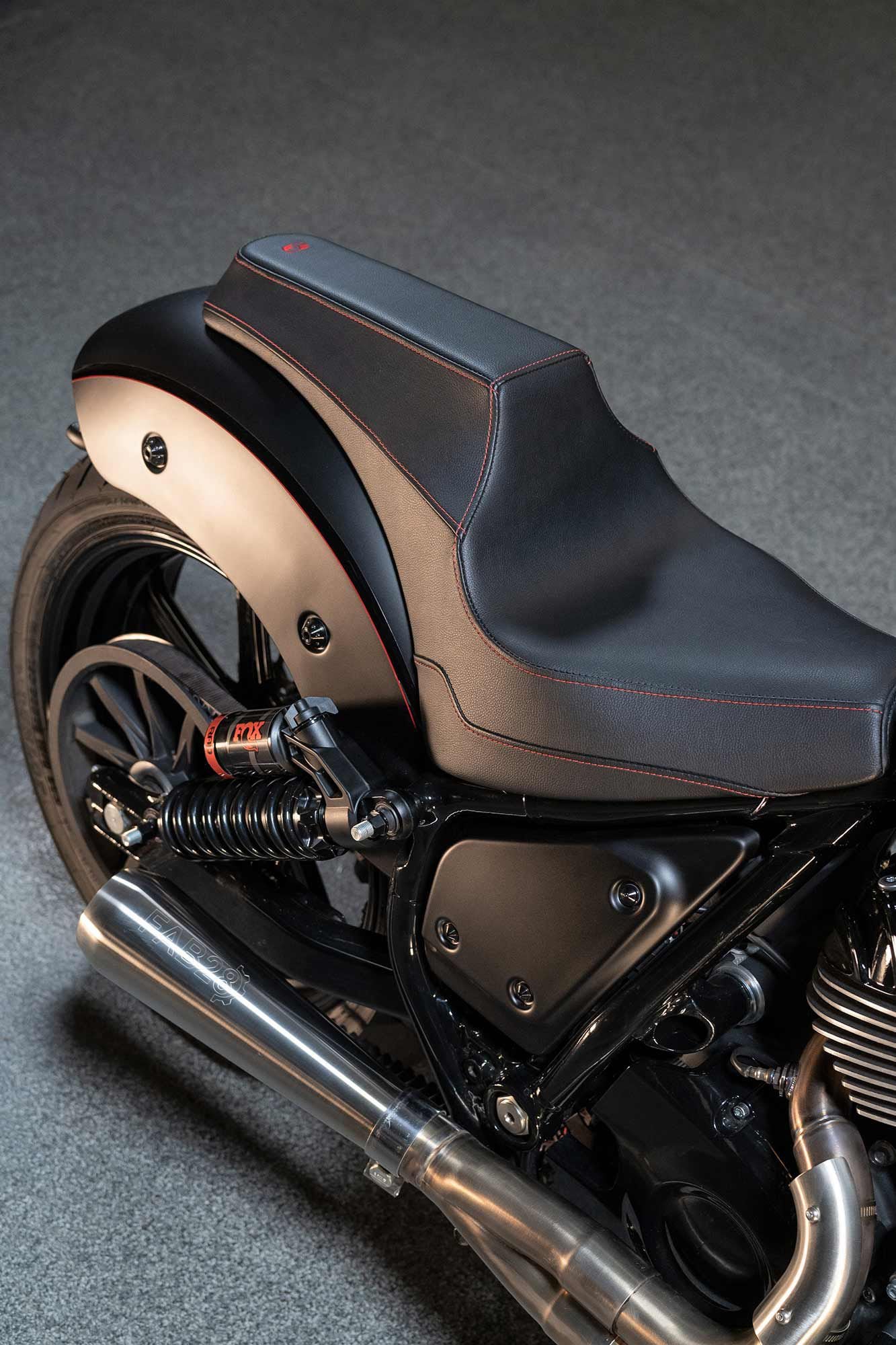 The Saddleman/Hart Luck saddle adds an aggressive shape and gives the bike a clubstyle vibe. (Indian Motorcycle/)
With this final design in the Indian Chief Custom Build Off, the brand has done a solid job of showcasing how varied the bike's custom possibilities are. Hart's club-style big twin custom complements Takamine's and Cox-Keino's radically different creations, but more importantly – according to happy customer Jon Bernthal – it's right up his alley.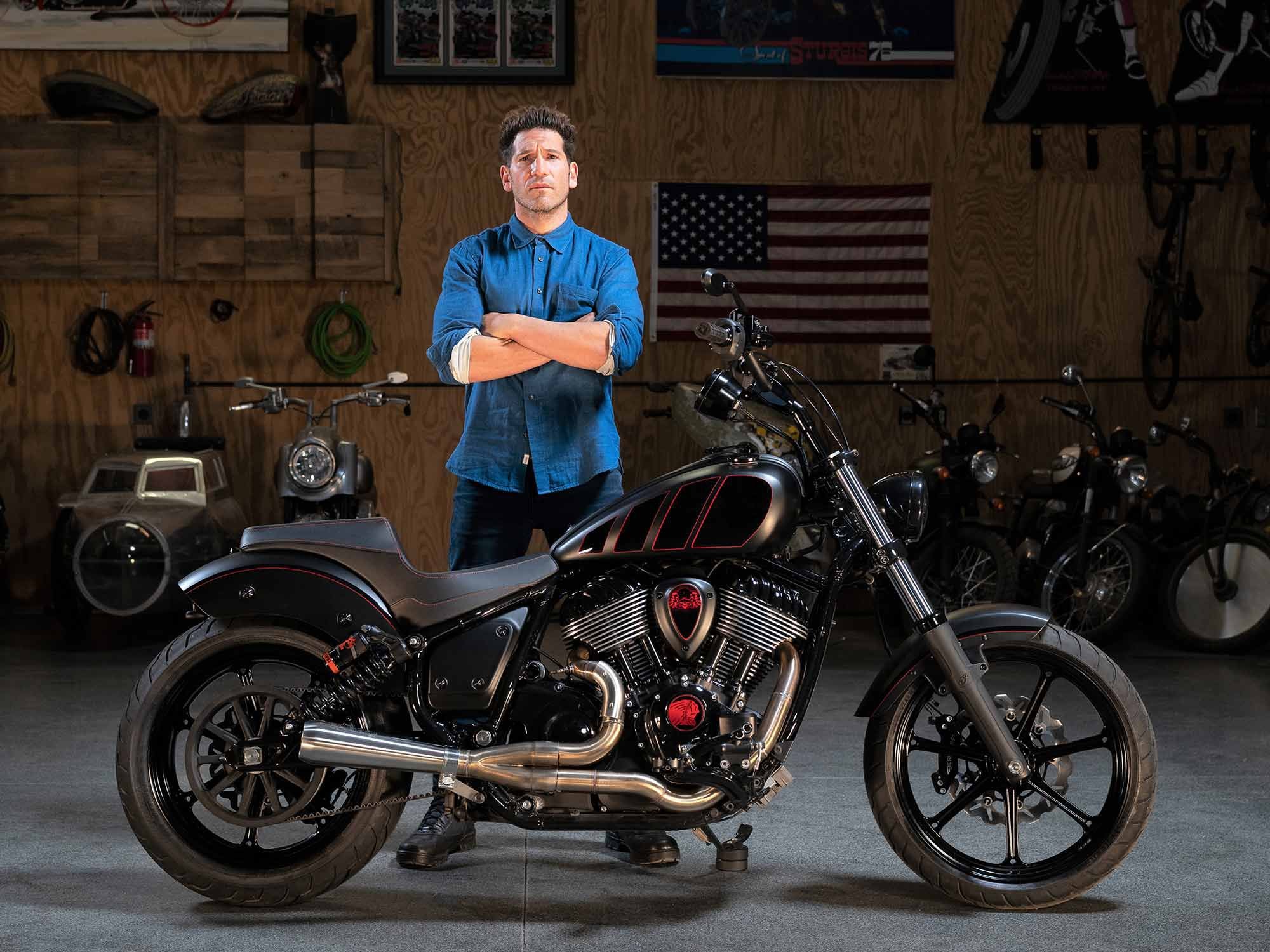 Hart designed and sized the bike for Jon Bernthal, who calls his new ride "beautiful." (Indian Motorcycle/)