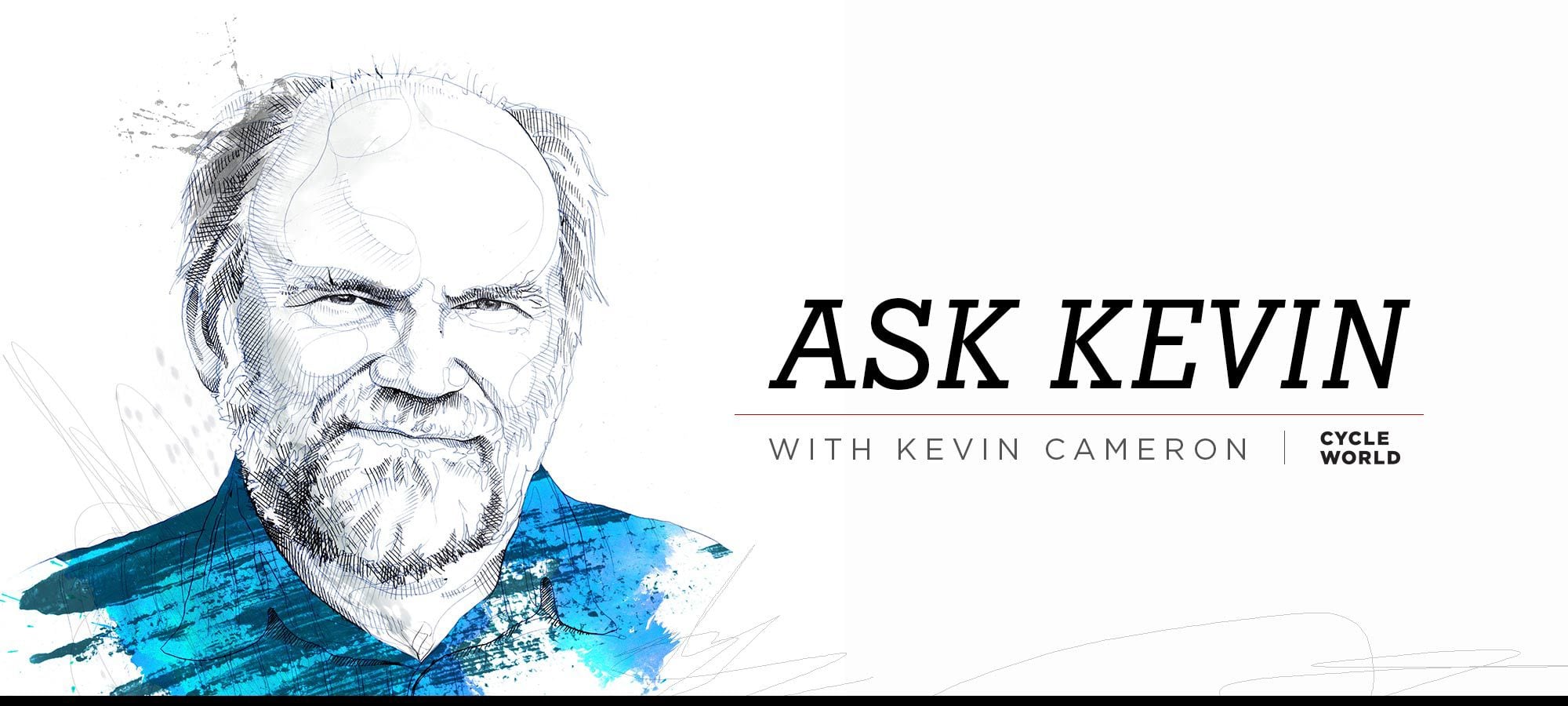 Kevin Cameron has been writing about motorcycles for nearly 50 years, first for <em>Cycle magazine</em> and, since 1992, for <em>Cycle World</em>. (Robert Martin/)
Right now we see many motorcycle manufacturers using a single engine—or even an engine and chassis combination—as the basis for several models in their line. Here, gimme a hand lowering this tall ADV-looking "pulpit" down onto this parallel-twin chassis. And how about some stone guards over the lights and a pair of big equipment boxes surrounding the rear wheel?
Meanwhile, the next chassis down the line gets the sportbike treatment—reduced ground clearance, same engine, slinky fairing and screen, semi-slick tires whose pattern looks like Arabic script. Oh, and don't forget the trick-looking fork!
And now for the general-purpose naked sit-up. Again, same basic engine and chassis, but with bolt-ons that remind us of the UJMs of the past.
It's All About Cost
Something for everyone, and for one very clear reason: cost cutting. Back in the fat years before 2005, a sportbike was made in sportbike fashion from the ground up. Ditto for the other flavors. That kind of dedicated engineering was affordable in a strong market, but after 2008 everything changed. The manufacturers tried one novelty after another but without much success.
So now we're back to the proven menu items, but with prices brought under better control by shared engines and chassis parts, plus overall reductions in parts count.
This is an old and proven approach. When I was a quite young man in 1960, Detroit struck back at what it considered to be "the fad of import cars." Fads fade out, right? They predicted that Americans would "come to their senses" and realize that a big, strong nation drives big cars with V-8 engines. As a temporary appeasement we were offered the Ford Falcon, GM's rad Corvair with its air-cooled rear engine, and the Dodge Dart with its long-serving slant-six.
The Falcon's bearing-thrasher six and chassis were soon spun off. First came the Ford Econoline vans in which I covered so many miles traveling to and from racetracks, loaded with bikes and tools in the back. And when Ford decided it needed a sporty car to counter GM's Corvette, it realized there had to be seating for four. That became the classic Mustang—a Falcon chassis with a new "cover" lowered onto it.
What Happens If You Don't
Five years earlier Germany's postwar motorcycle boom (during which NSU became the world's largest producer) was snuffed out when small autos such as the VW hit the market. Motorcycles were successful when they were the major cost-conscious transportation, but the instant folks could afford to be dry and warm while commuting or traveling in Northern Europe they became car owners. In desperation, motorcycle production costs were slashed, eliminating manually welded tubular frames in favor of zzt-zzt-zzt spot-welded pressed-sheet-metal chassis—methods used in the auto industry. Still, it was all in vain—nearly every German motorcycle maker but BMW perished. Have a look at a book such as Mick Walker's German Motorcycles to see how many makes and models once competed for that market.
A similar transition occurred in Britain. Motorcycle makers in the 1960s hastily ran up cheap scooters: Ariel for its Arrow line adopted pressed-steel chassis, and others sought to cut costs by eliminating product testing and quality control—desperation measures. Soon the great factories that had thrived through the 1950s stood empty.
At present, Japan is hunkering down in the US while concentrating on its Southeast Asian business. Platform sharing as a means of lowering price in traditional categories seems to be working better than novelties. European makers such as KTM and BMW are aggressively taking up any slack, and even Harley-Davidson is trying its hand at something new—the international ADV market.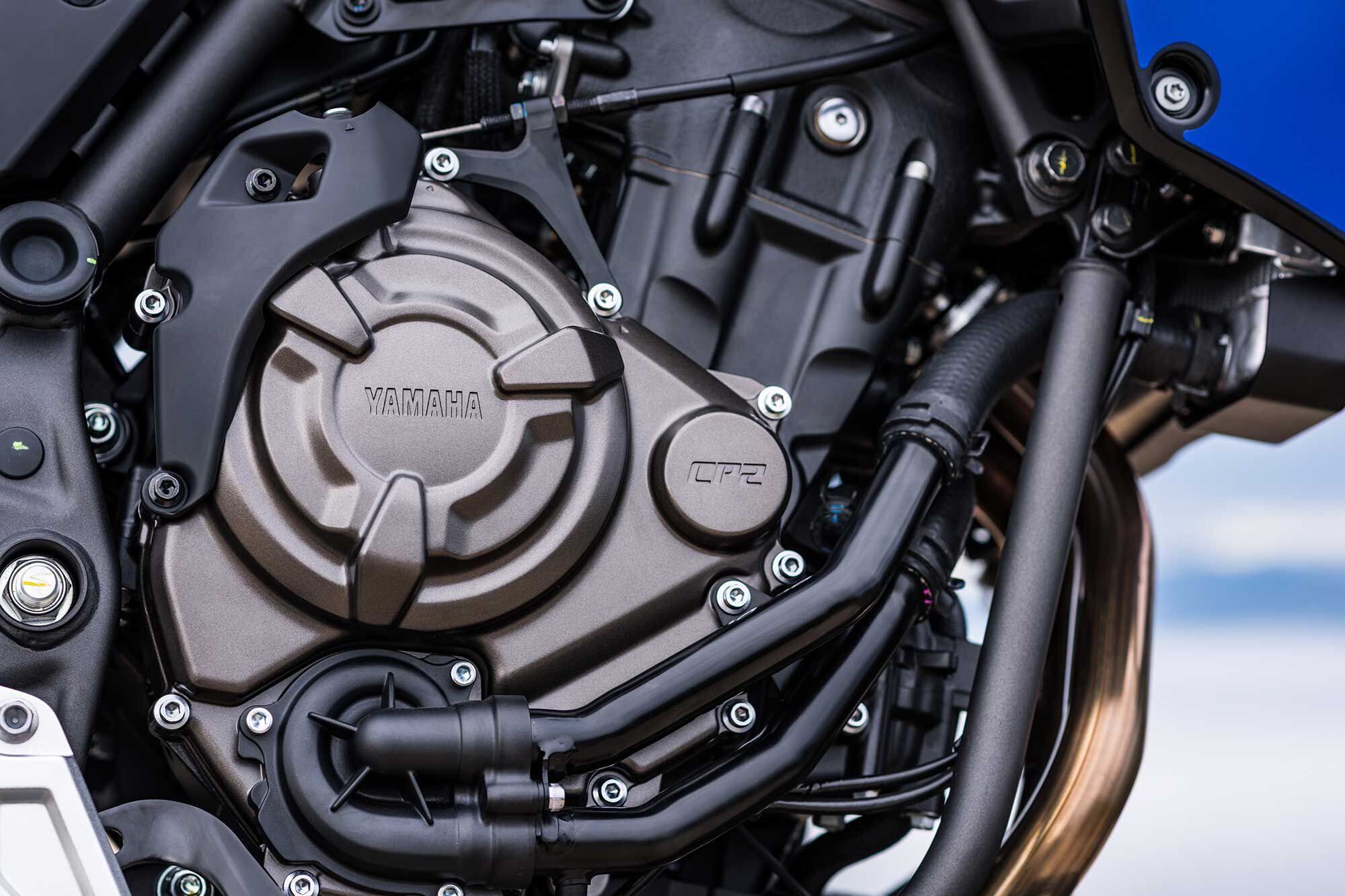 Yamaha employs its 689cc CP2 parallel twin in four models in 2022. (Yamaha/)
The new generation of parallel-twin engines in midsized chassis is well received and displays good quality (for a time, it appeared the US might be offered back numbers made in Thailand, featuring scooter-level build quality, but that didn't "get traction"). We'd like to think that used bikes are keeping the sport alive despite reduced new sales, but the skills required to keep older bikes on the road well are no longer as common as they once were.
Motorcycling has in the past survived other contractions: In 1933, at the bottom of the Great Depression, Indian produced just 1,600 bikes, while 1913 had been its peak year, with more than 30,000 deliveries. But the motorcycle's basic attraction remains timeless—I think of the first humans to succeed in riding horses, discovering the tremendous expansion of self that resulted from becoming a part of such a powerful and long-legged creature.
Let's keep studying the market for clues to what's next.