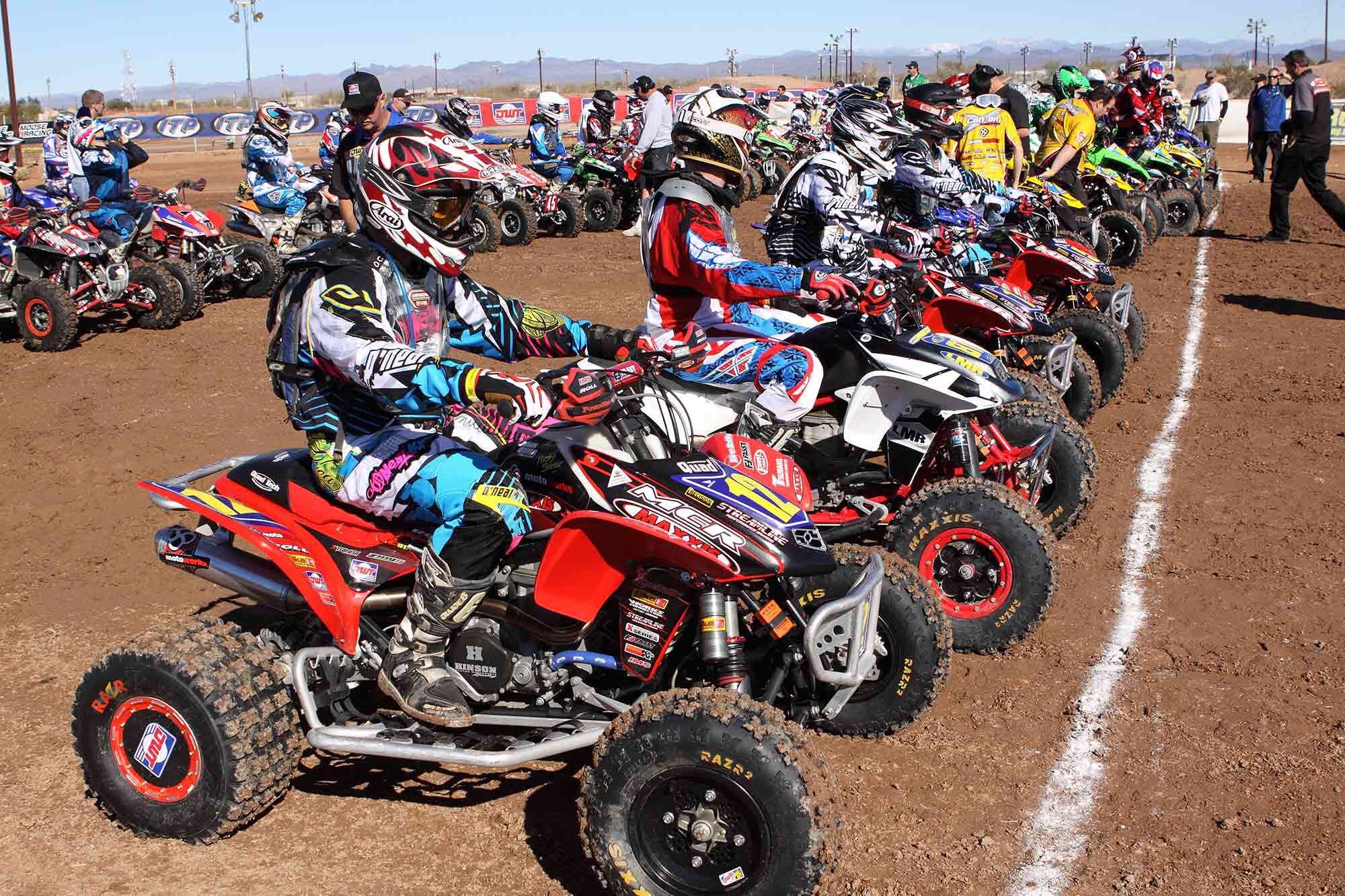 Fifteen years ago, we couldn't get enough of sport ATVs. Those times have returned. (Jeff Henson/)
We hear you. Every day we receive messages from readers asking, "Where are the sport quads?" I wish we knew, as we want that answer too. Those of you who have posed the question are often greeted with comments like, "Everyone wants a side-by-side now."
No, they don't. Some of us like muscling a sport quad over a big jump, cresting the top of a dune while peeking into the next sand bowl, or railing a massive berm at the local MX track while hanging off the side of the seat.
The truth of the matter is that we haven't heard a peep or a hint from any manufacturer, other than Yamaha, about adult-sized sport quads returning to dealer floors; however, there are plenty of signs that demand has returned for new sport ATVs. Nothing would make a louder off-road media ruckus than the announcement of a new sport quad—or just the return of one that was discontinued. Are you listening, Honda? Suzuki? Kawasaki? How about it, Can-Am—you make 48 different side-by-side models to cover every terrain type and trail size with up to three different levels of turbo power, so why can't we get one full-size sport quad?
Despite the confusion, we remain optimistic that the manufacturers are considering it, and they're probably looking at the same indicators that we are. Here are our top five reasons why new sport quads are going to come back.
#1. Yamaha
We recently spoke to our representative at Yamaha about the current demand for Raptor and YFZ450R sales. His response, "Couldn't be better." I also inquired about purchasing a new YFZ450R for myself and was told that accommodation sales have been frozen on sport ATVs as Yamaha is doing its best to fill current dealer orders. If you think the next batch of 2022 Yamaha sport quads are just carryovers from 2021 or earlier, you must have missed the recent episode of Modern Marvels: Machines. The show took a trip to the Yamaha factory in Newnan, Georgia, where it captured recent footage of the bestselling sport ATV of all time, the Yamaha Raptor, making its way down the assembly line. Demand for sport quads is very much alive at Yamaha.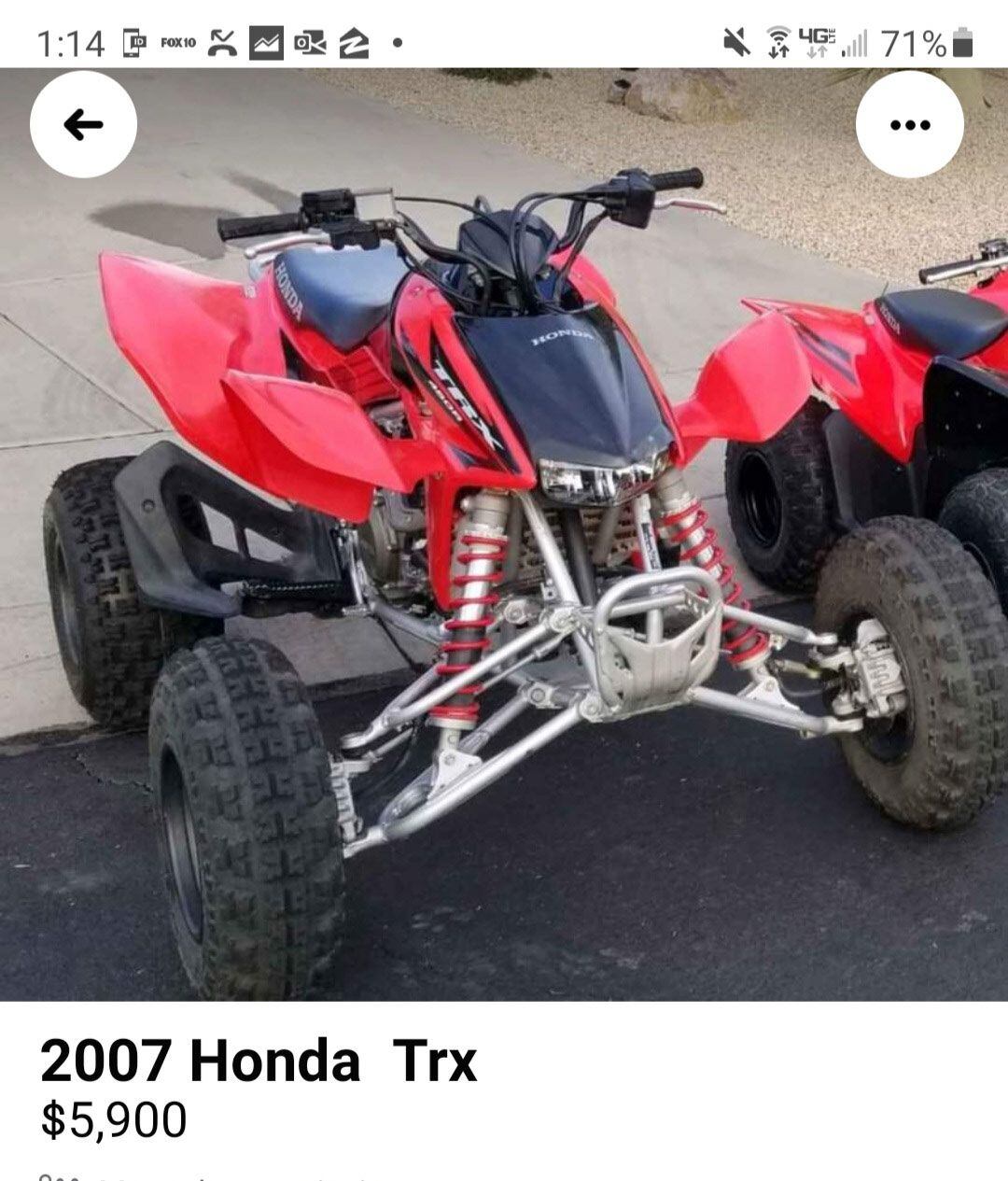 Used sport quad prices are on the rise and people are paying. (Facebook Marketplace/)
#2. Used sport quad prices are way up.
Have you looked at Craigslist or Facebook Marketplace for a used sport quad lately? Prices have skyrocketed. A 450cc sport machine in need of TLC starts at $2,500. A 450cc or big-bore sport quad in good condition with a few bolt-on items will run you $4,800 and up. You want a machine that's motocross race ready? Be prepared to pay $10,000-plus for one that's turnkey. It doesn't stop with four-strokes either. Do a search on 1980s Honda TRX250Rs for sale, Yamaha Banshees, ATCs—anything with a two-stroke engine is now considered a vintage collectible with a premium price tag. A Honda ATC250R that would have listed for $600 eight years ago now starts at $2,000, and these machines are selling for asking price.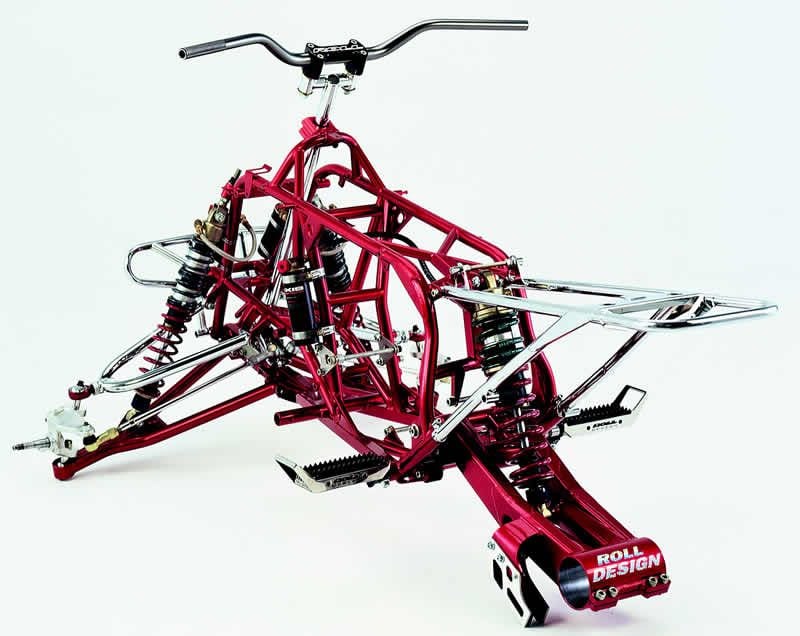 We are seeing a rebirth of aftermarket rolling chassis. If you can't buy it, build it. (Roll Design/)
#3. Hybrids are back.
No, we're not referring to the Toyota Prius. Remember the '90s and early 2000s when people were stuffing dirt bike engines into custom-built sport quad chassis? Well, they are back. Lobo, Arens, Lone Star Racing—there were several companies constructing complete rolling chassis with a variety of powerplant options. Those are back in demand too. Hybrids were all over the national ATV racing scene at the time, eventually ushering in the first 450cc sport quads from the major manufacturers. We are beginning to see a resurgence of custom-built sport quads—and three-wheelers too! Just look at BVC Trikes. People are paying as much as $20,000 for one of BVC's dirt bike to three-wheeler conversions. Again, not everyone wants a side-by-side.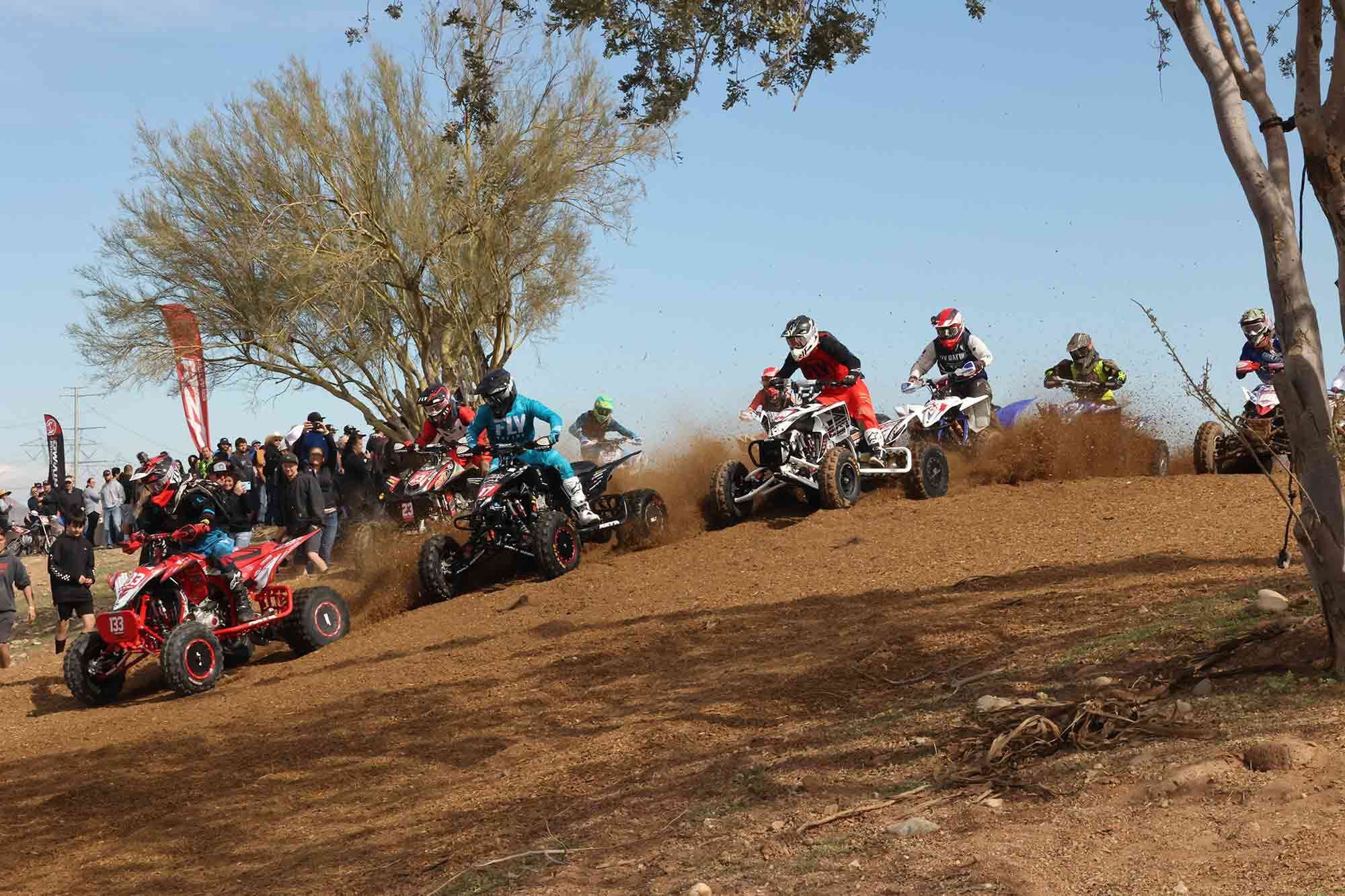 Off-road racing organizations like WORCS are seeing an increase in adult and youth ATV race entries. (Jeff Henson/)
#4. ATV Racing entries are climbing again.
WORCS, GNCC, SCORE, BITD, and the list goes on—ATV entries, and even three-wheeler race entries, are up at all the motocross and off-road racing series. Starting gates are beginning to look like they did just before the Great Recession in the mid-2000s. Youth and mini class numbers are also up. Will they all be racing Yamahas once they reach 16?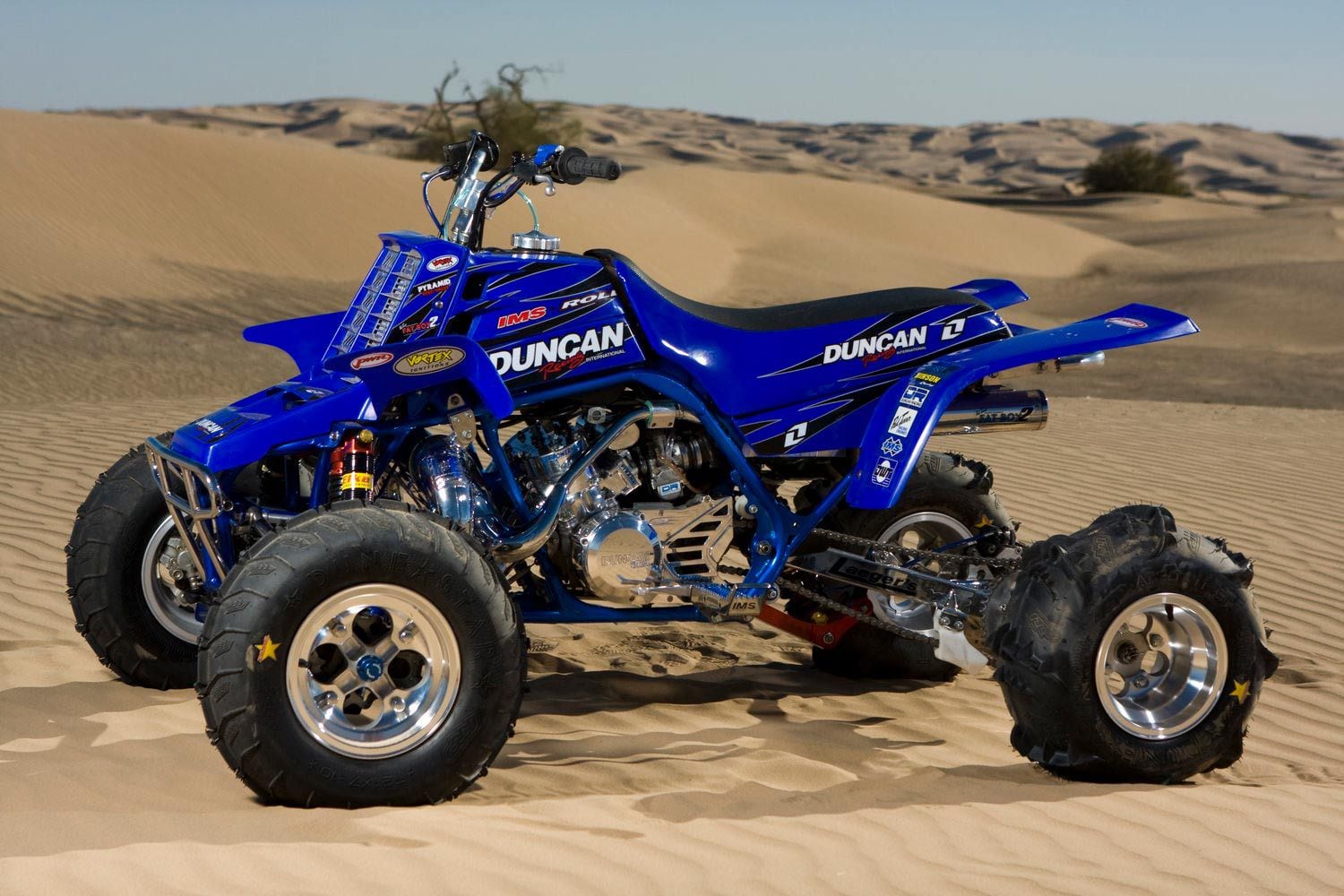 The aftermarket ATV parts business has exploded. (Duncan Racing/)
#5. Aftermarket parts sales are out of control.
Go to any major aftermarket parts manufacturer website, and you'll likely find this disclaimer: "Due to high demand, our lead times have increased." They are all working overtime to fill orders on parts for used ATVs. I just got off the phone with Leonard Duncan at Duncan Racing International, a premier manufacturer of high-performance sport ATV products. Duncan Racing is currently working long hours, seven days a week, and they still can't keep up with orders. "Right now, if a new sport quad was launched, it would probably hurt us. We're already working above capacity just to keep up with the orders we have. We've never been busier. We don't have time to develop tooling and parts for a new ATV," Duncan claims.
Honda, Kawasaki, Can-Am, Polaris, Suzuki, Arctic Cat, KTM (aka Husky and GasGas)—demand is there. What are you waiting for?