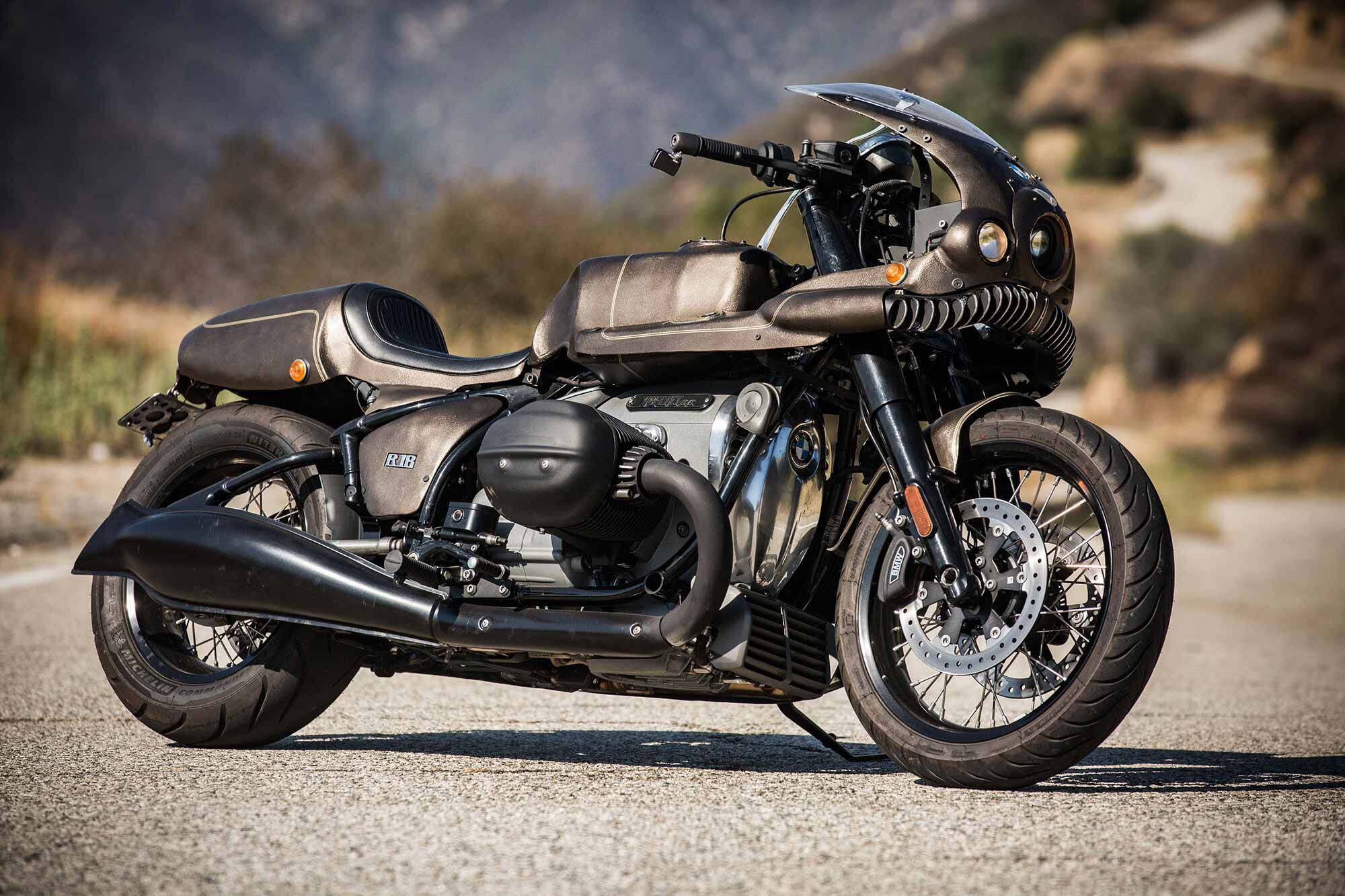 BMW and Shinya Kimura team up for the third R 18 custom build in the brand's Soulfuel series. (BMW Motorrad/)
Even before its jaw-dropping production debut on an unsuspecting US cruiser market in 2020, BMW's R 18 cruiser had already inspired a diverse array of customs from around the globe, ranging from Custom Works Zon's skeletal "Departed" in 2018, to the featherweight Revival "Birdcage" bike that wowed everybody in 2019. Since then, BMW has tapped into the R 18′s custom-ready cruiser bones with the Soulfuel series—a collaboration between BMW Motorrad and selected customizers. The series has already spawned two officially sanctioned R 18 customs, and now comes the third, a neo steampunk vision of the Big Boxer from customizing savant Shinya Kimura, called "The Wal."
Related: Shinya Kimura: The Mechanic And The Artist
If you squint, you can see why it's called "The Wal" (whale in German). Handmade grille under the asymmetric bug-eye headlights directs airflow to the engine. (BMW Motorrad/)
It might help to explain the name; "wal" in German translates into whale. So, why whale? As Kimura explains it, "Thanks to its mighty engine, the bike is wild and has almost inexhaustible power on the one hand, yet it is completely good-natured on the other. Just like a whale…"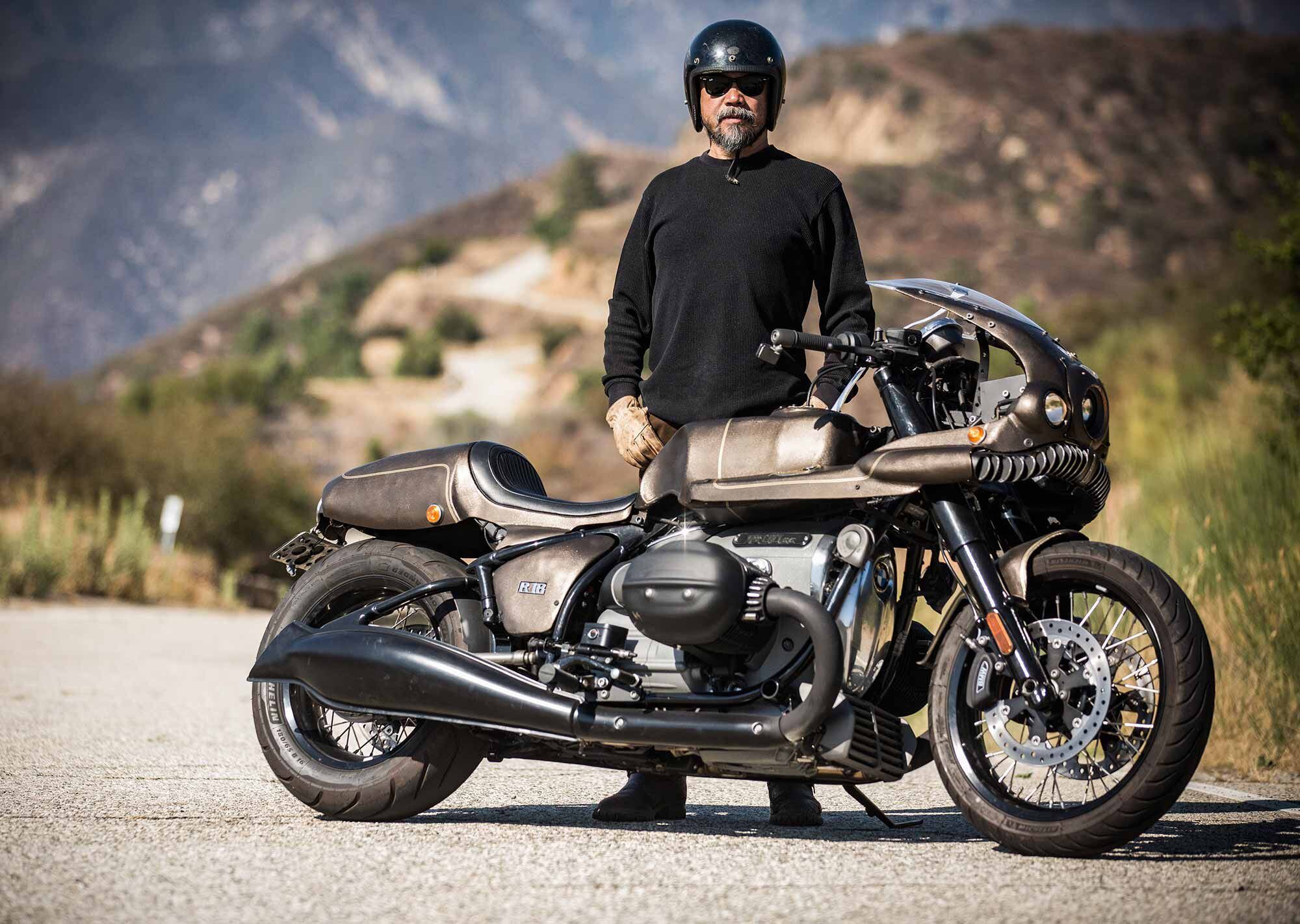 Kimura, father of the "zero style" customizing, says he built this custom entirely for himself, with style and ergonomics to match. (BMW Motorrad/)
But that doesn't give nearly enough credit to the bike's fantastical exterior, fashioned almost entirely from scratch by Kimura himself. Up front, a custom semi-shell fairing houses two asymmetrically arranged headlights—or with a little imagination, crooked eyes that can easily make Kimura's R 18 seem like a whale, especially when you also take in the curved handmade grille underneath that serves as the creature's mouth. The color scheme and the coarsely textured, hammerlike paintwork also match the theme of The Wal, which Kimura sees as an "animal" of a bike. After Roland Sands' and Dirk Oehlerking's previous R 18 Soulfuel builds, Kimura's creation seems like it's from another, much more fanciful planet.
Related: 2021 BMW R 18 First Ride Review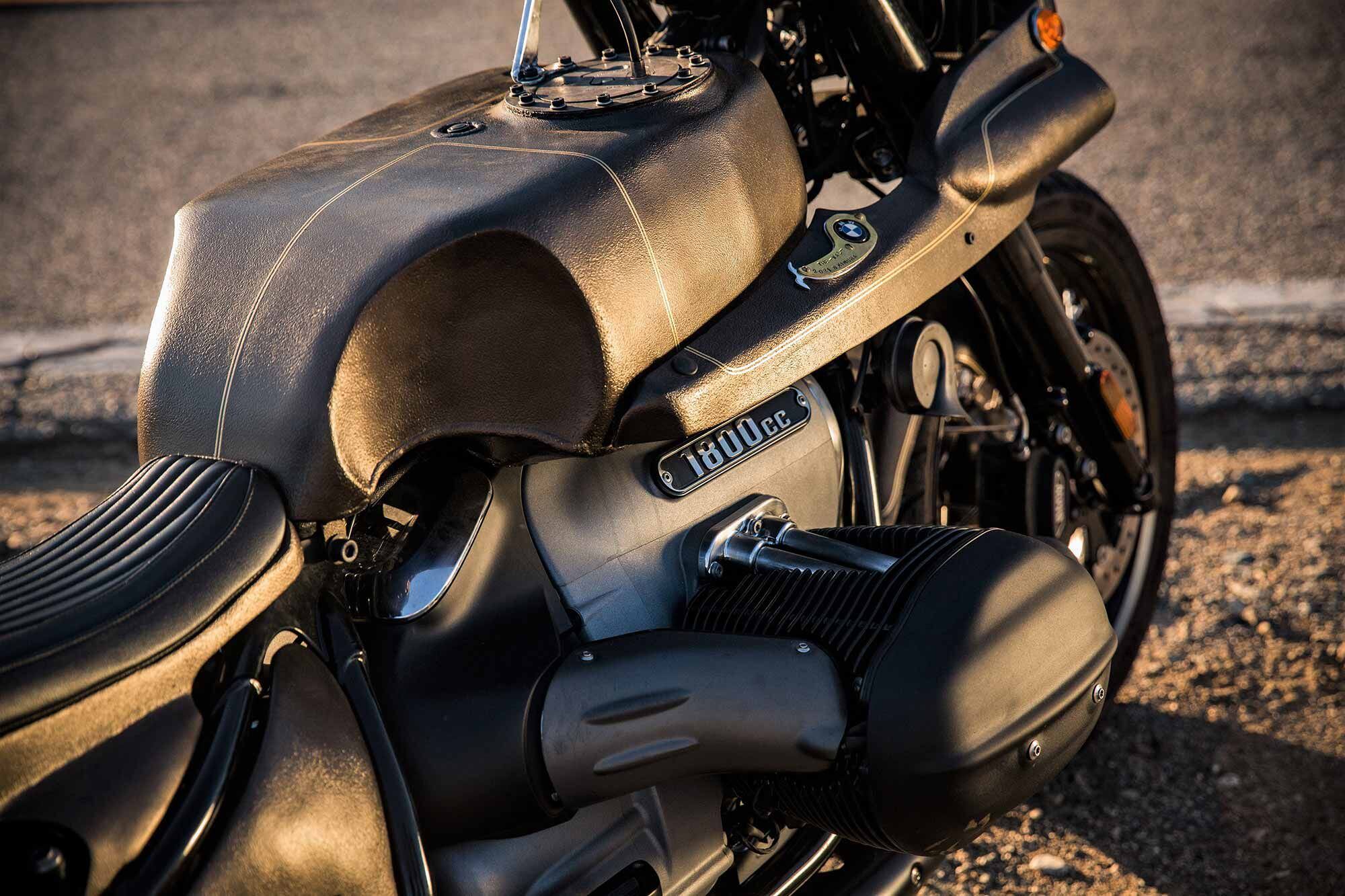 Kimura kept the engine and suspension stock, but fashioned a longer and larger fuel tank—complete with knee cutouts—to move the seating position back. (BMW Motorrad/)
The visuals are one thing, but for this project, Kimura says, "…I applied the entire range of my activities as a customizer," including the reshaped larger fuel tank, hand-shaped side covers, and reworked handlebars. He fabricated a custom tailsection, incorporating the flowing, redesigned seat that's been positioned further back. And that custom fairing actually utilizes a factory R nineT shield at the top. Kimura's usual hand-on build process was well served in this case, mainly because, he says, "I built the R 18 entirely for myself. When I rode the production R 18, I thought it might suit my build and riding preferences better if I designed it to be a little more front-facing with a fairing."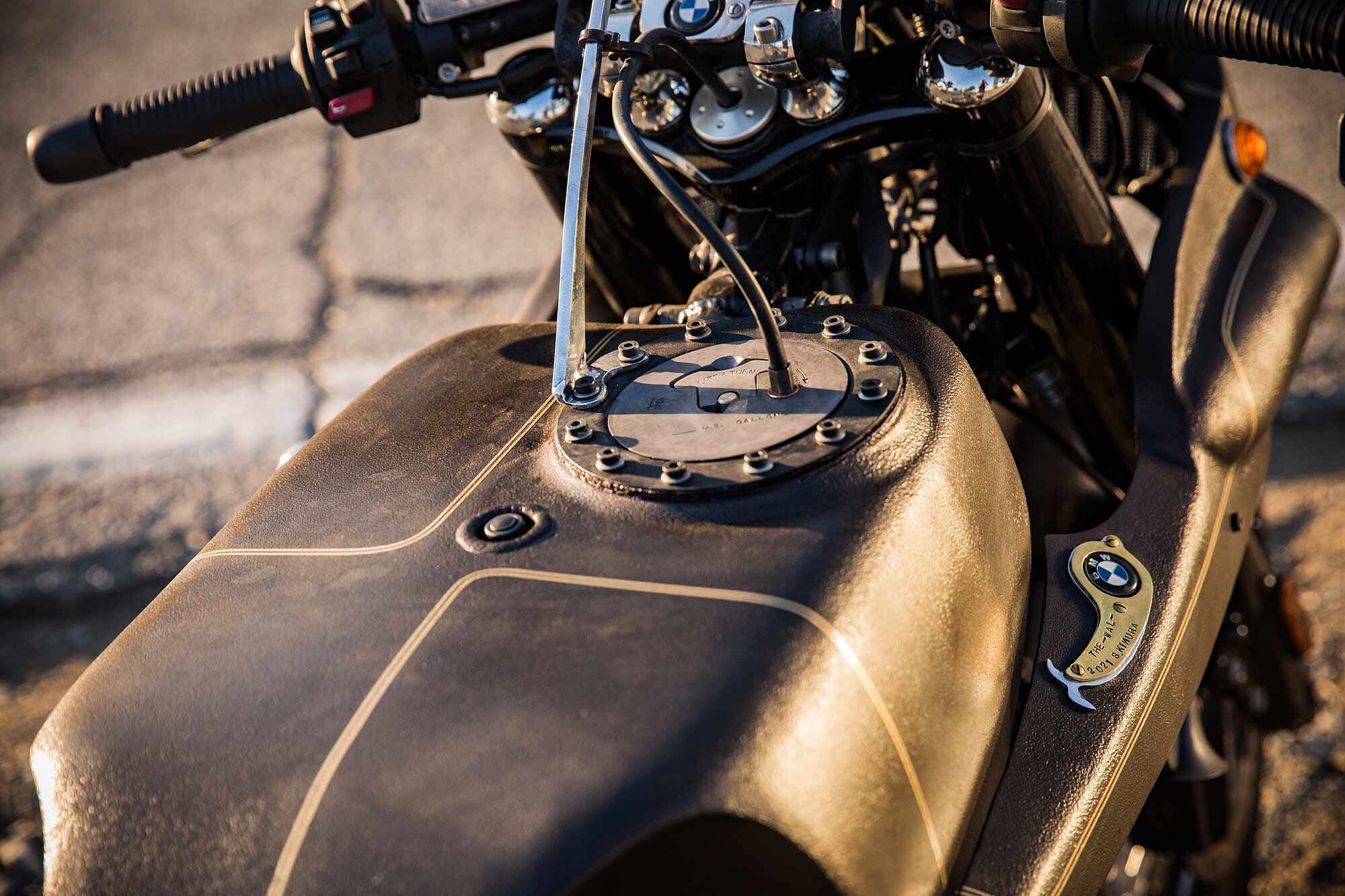 Elements were hammered for surface texture appearance, then received a special bronze powder finish. (BMW Motorrad/)
That also meant making ergonomic tweaks to get the bike to fit him better.
"I moved the footrests back about two inches to have more flexibility for positioning the legs. At the same time, I lowered the handlebars and changed the seat to my liking. It all added up to the very natural posture that I like," Kimura continues. But despite looking like a ground-up reboot, The Wal does keep a fair amount of the R 18′s stock bits intact, including the frame, wheels, and tires, as well as the suspension and brakes; Kimura says he didn't feel the need to change them after he had ridden the bike.
Related: A Voluptuous BMW R 18 Custom From Kingston Custom
Kimura revised the handlebars to be 8 inches narrower and 6 inches lower to fit him better; footrests were moved back 2 inches. (BMW Motorrad/)
"I was able to change the style and seating position to my liking without destroying the excellent original functionality of the R 18. But drastically changing the seating position and adding my own style and taste was a big challenge in my interpretation of the BMW Heritage."
However you view this wildly unconventional take on Germany's big cruiser, it's definitely more than just another brick in der Wal. (Sorry, couldn't resist.)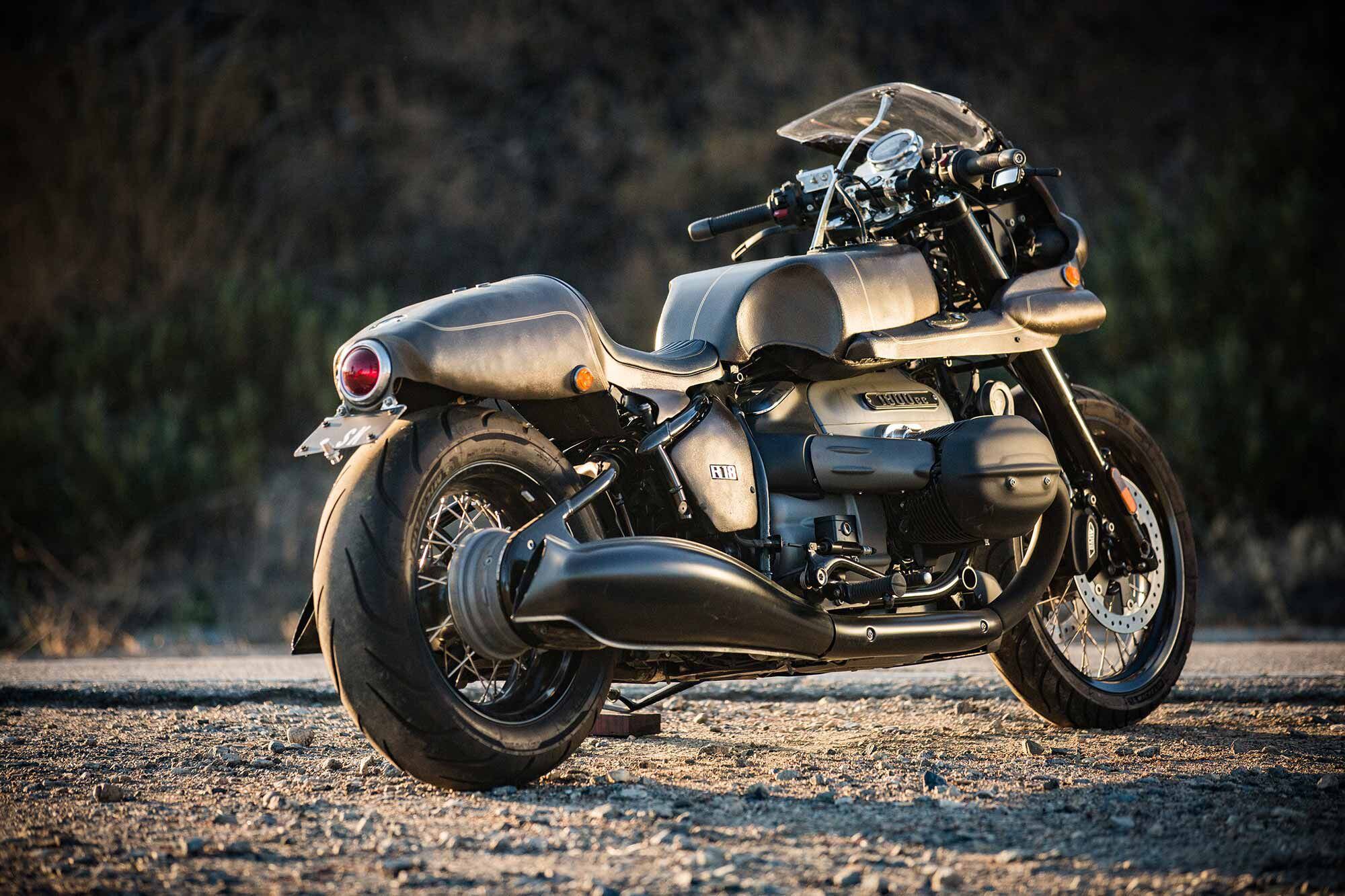 The seat was redesigned to create a natural flow from the dish up to the rear hump and finally the round taillight. Stock exhaust gets dipped in black. (BMW Motorrad/)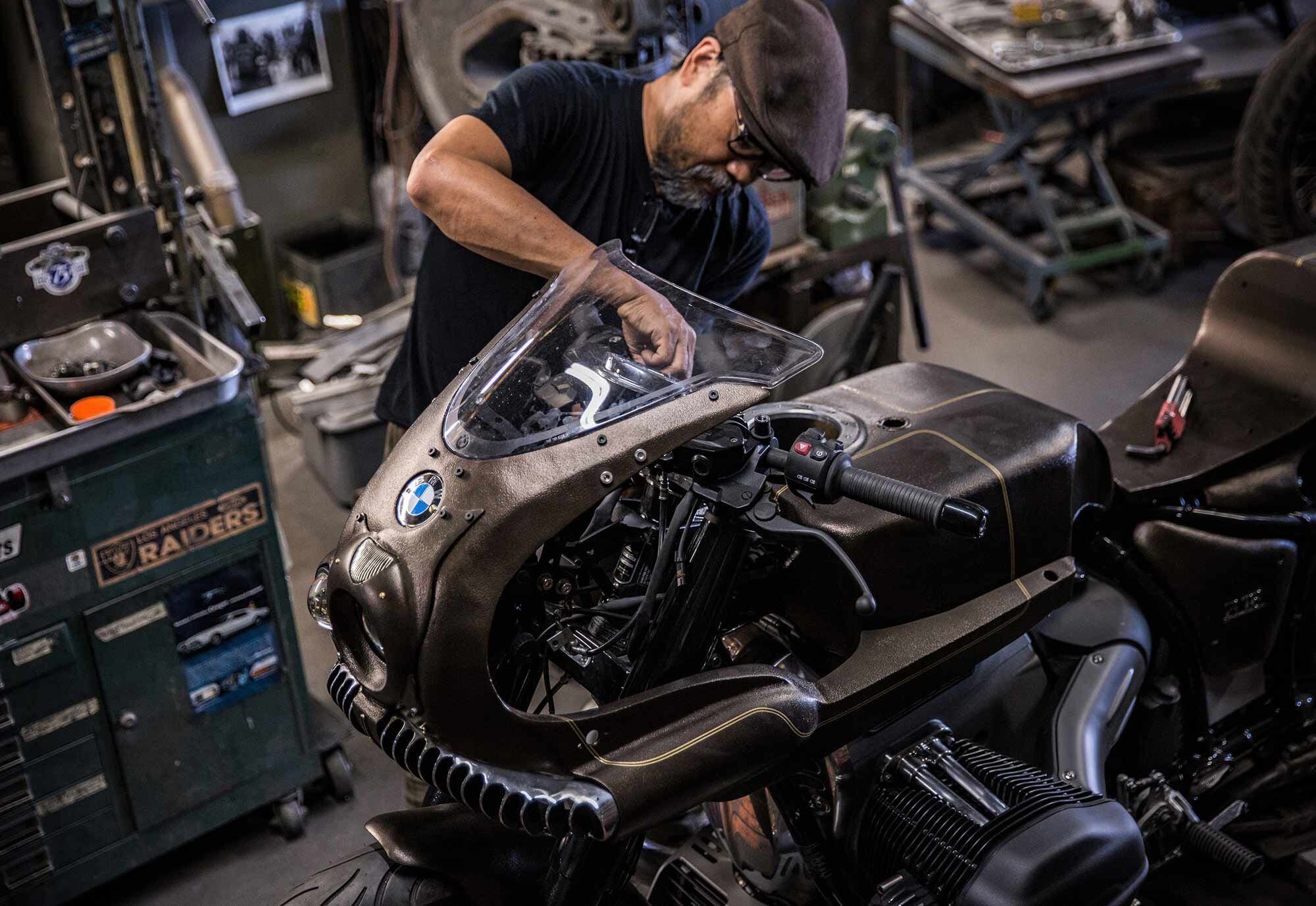 Custom semi-shell fairing was designed to offer comfort and protection at high speed; clear shield is a factory R nineT part. (BMW Motorrad/)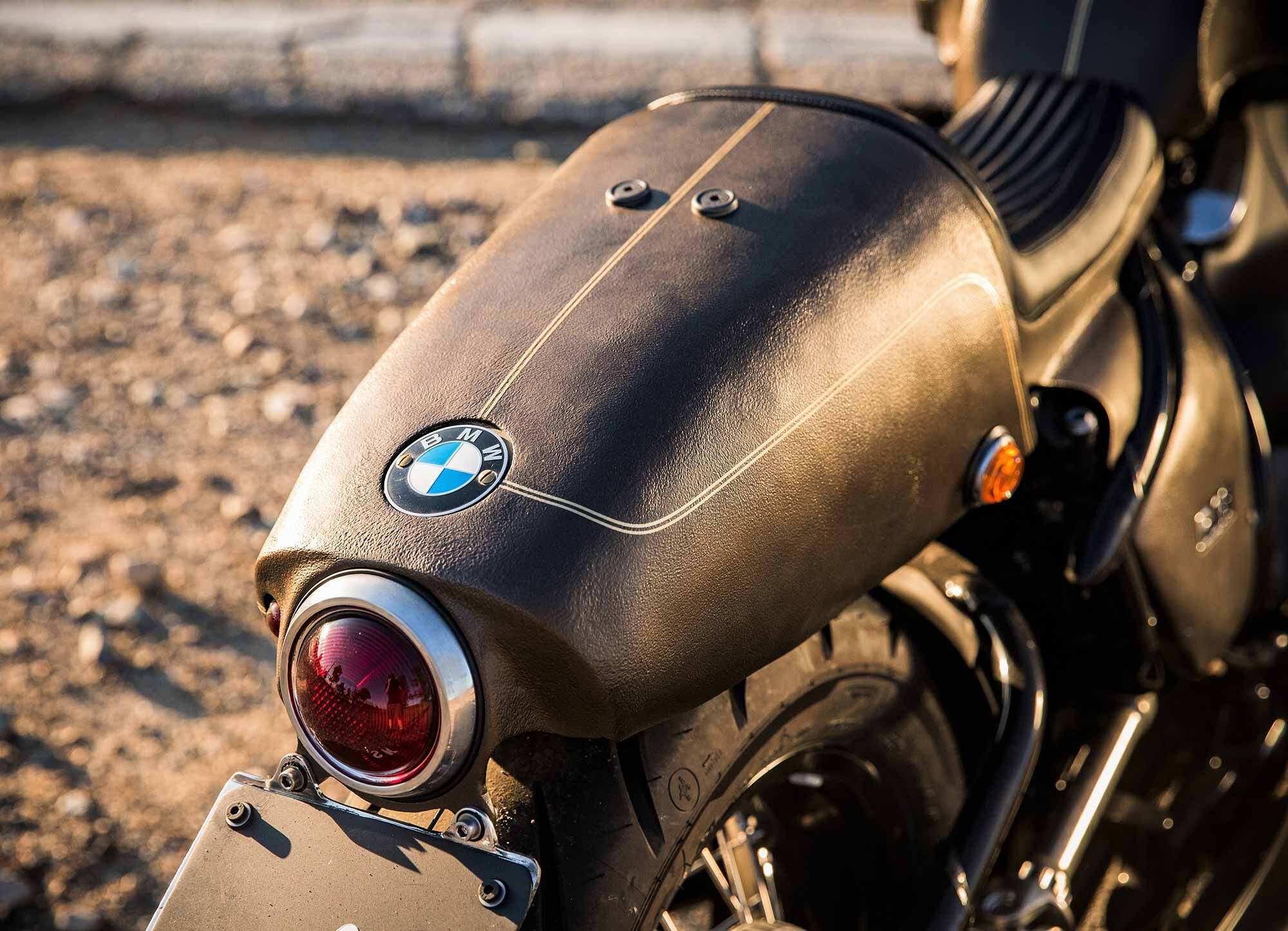 Detail of <em>der Wal</em>'s custom tailsection and light. (BMW Motorrad/)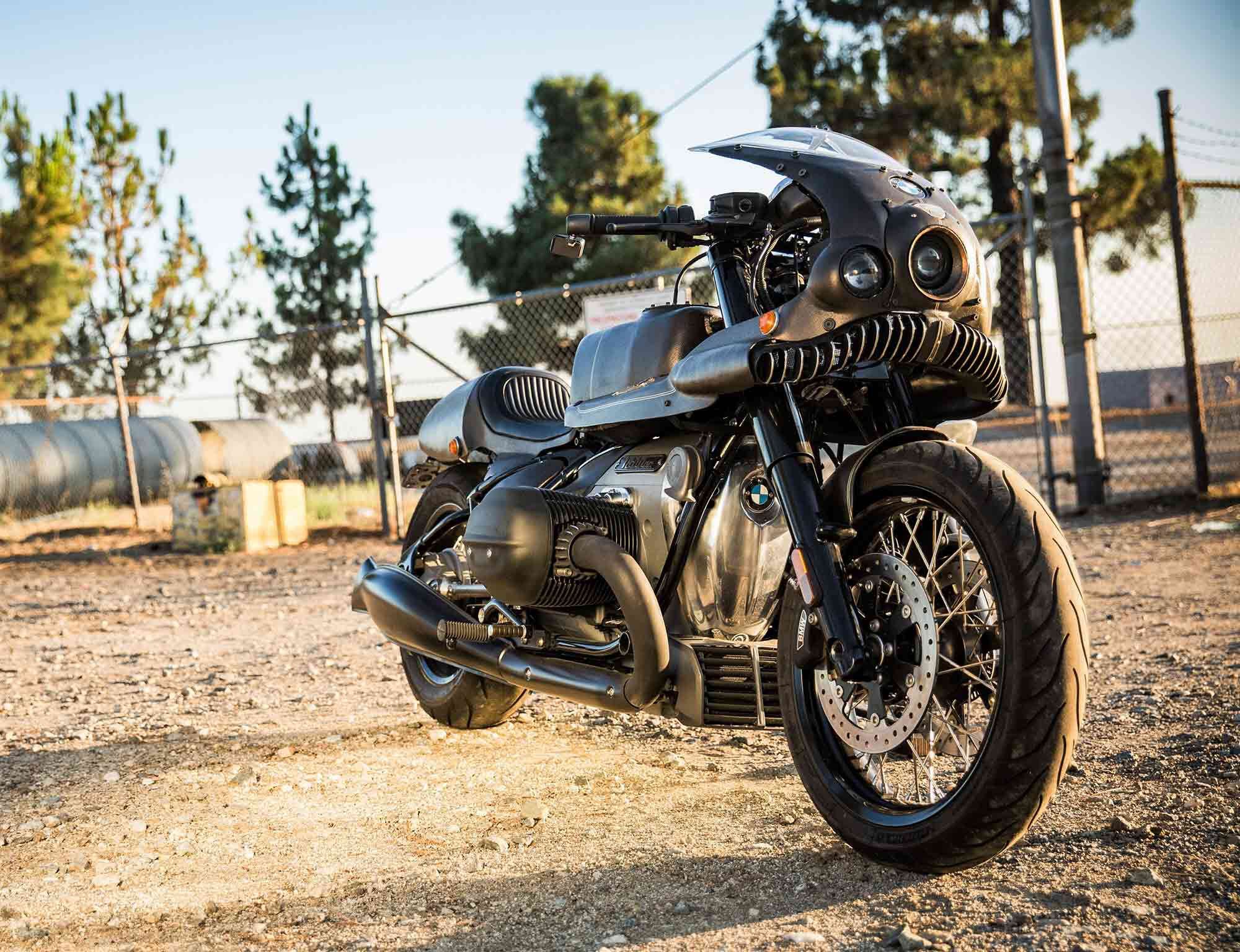 Sport-touring with the R 18's foundation, Kimura-style. (BMW Motorrad/)