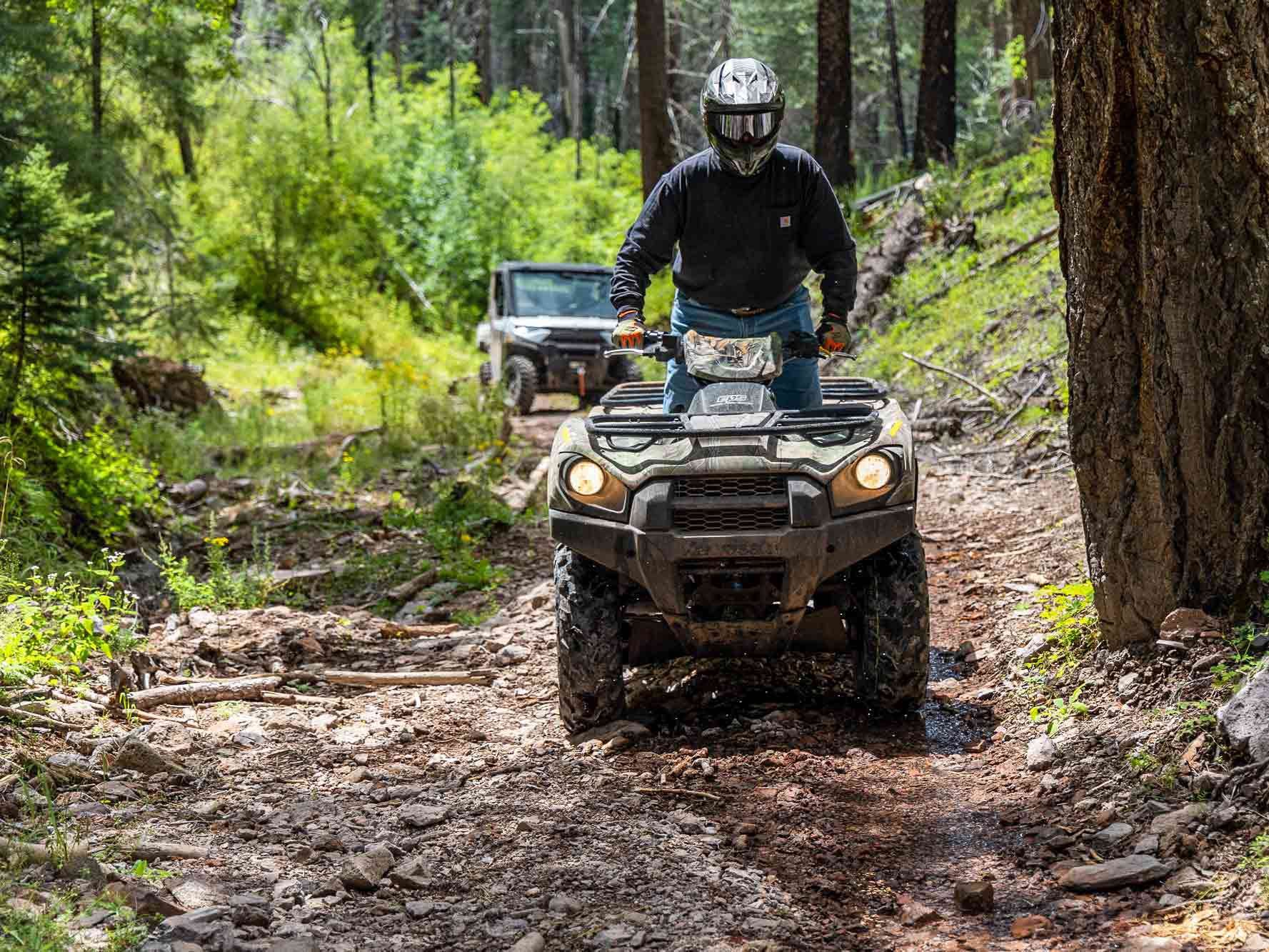 The obvious difference is cost, but there are many other things to consider when choosing between an ATV and a UTV. (Kevan Ray/)
Is a steering wheel more fun than handlebars? This past year we put the grand debate to the test, running the same trails on two similarly rainy days on two very different machines. Early in the summer we threw a leg over a 2021 Can-Am Outlander 650 and this fall we explored with a 2021 Polaris RZR Trail S 1000 Premium.
Applying throttle with your thumb or foot is the smallest difference here. Let's get some of the other basics out of the way. The Can-Am Outlander 650 we had for our first trip to New Hampshire fit snugly in the bed of our Chevrolet Silverado 2500 HD tow rig. Contrast that with the Polaris RZR Trail S 1000 that we took to the North Country later in the year, and we needed to borrow a Nissan Frontier and trailer to get it there. Other unimportant-ish, obvious differences? The ATV goes further on a gallon of fuel but the UTV can carry more people and beverages.
Similarities? In some instances ATVs and UTVs use the same drivetrains. Both are better than any day of work. And both give us endless topics to discuss. As ATV and UTV enthusiasts, we love both. But where do the differences really make or break each? We rode the Can-Am first, so let's start there.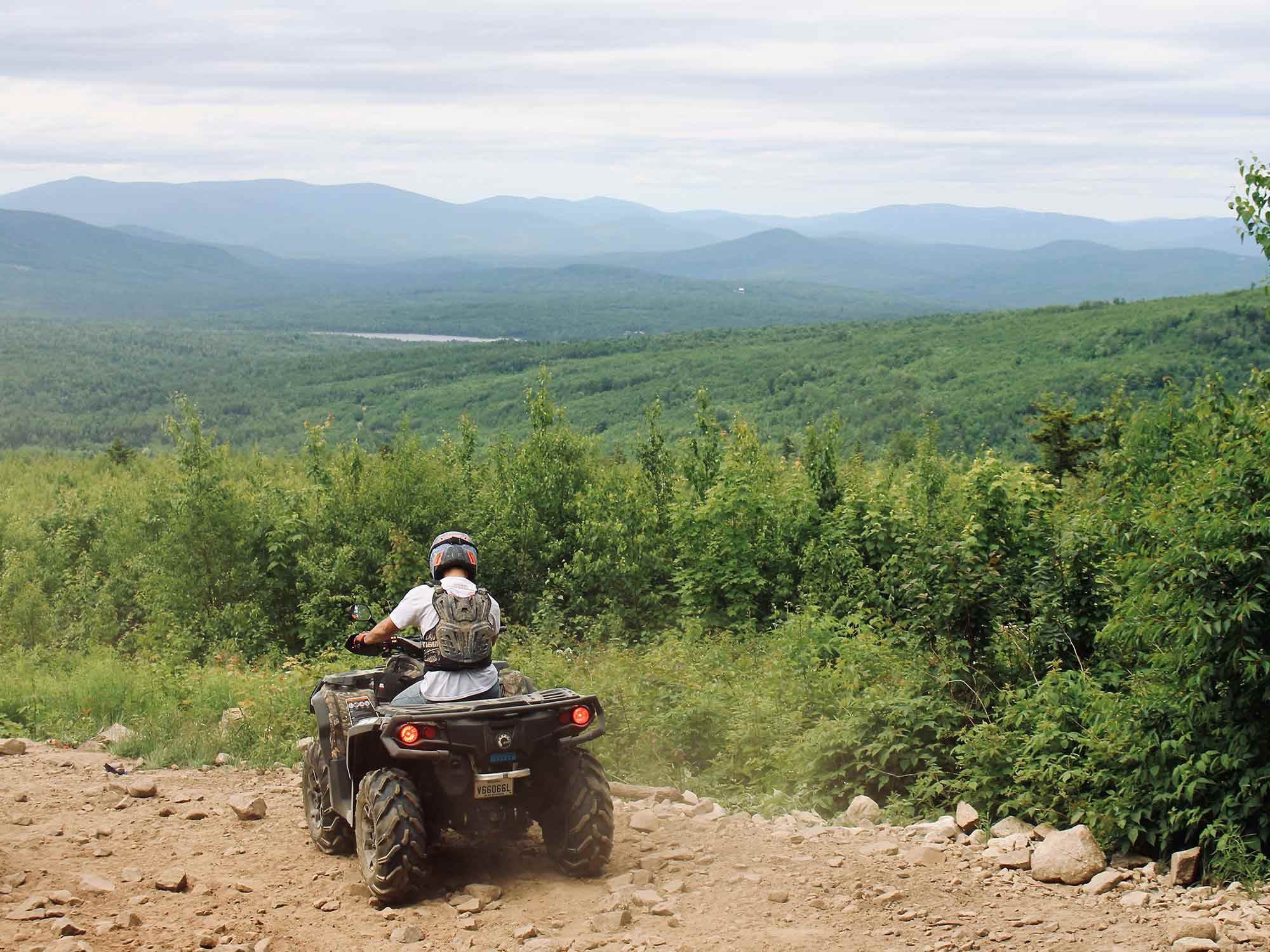 On an ATV, it's you, your ability, the machine, and the outdoors. (Ross Ballot/)
Remember the first time you rode a bicycle without training wheels? The fleeting feeling of freedom, of being alive? That's what it's like to ride an ATV on a good trail. The exhilaration that comes with being exposed on a cage-less machine allows you to be more connected to the vehicle, the environment, the weather, and yourself. You experience it all for better or worse. That bug or rock from the machine ahead of you might have hit you square in the chest, but the view of that mountain up ahead is completely unobstructed and you can lean your body around to get a better angle on things that are difficult to see.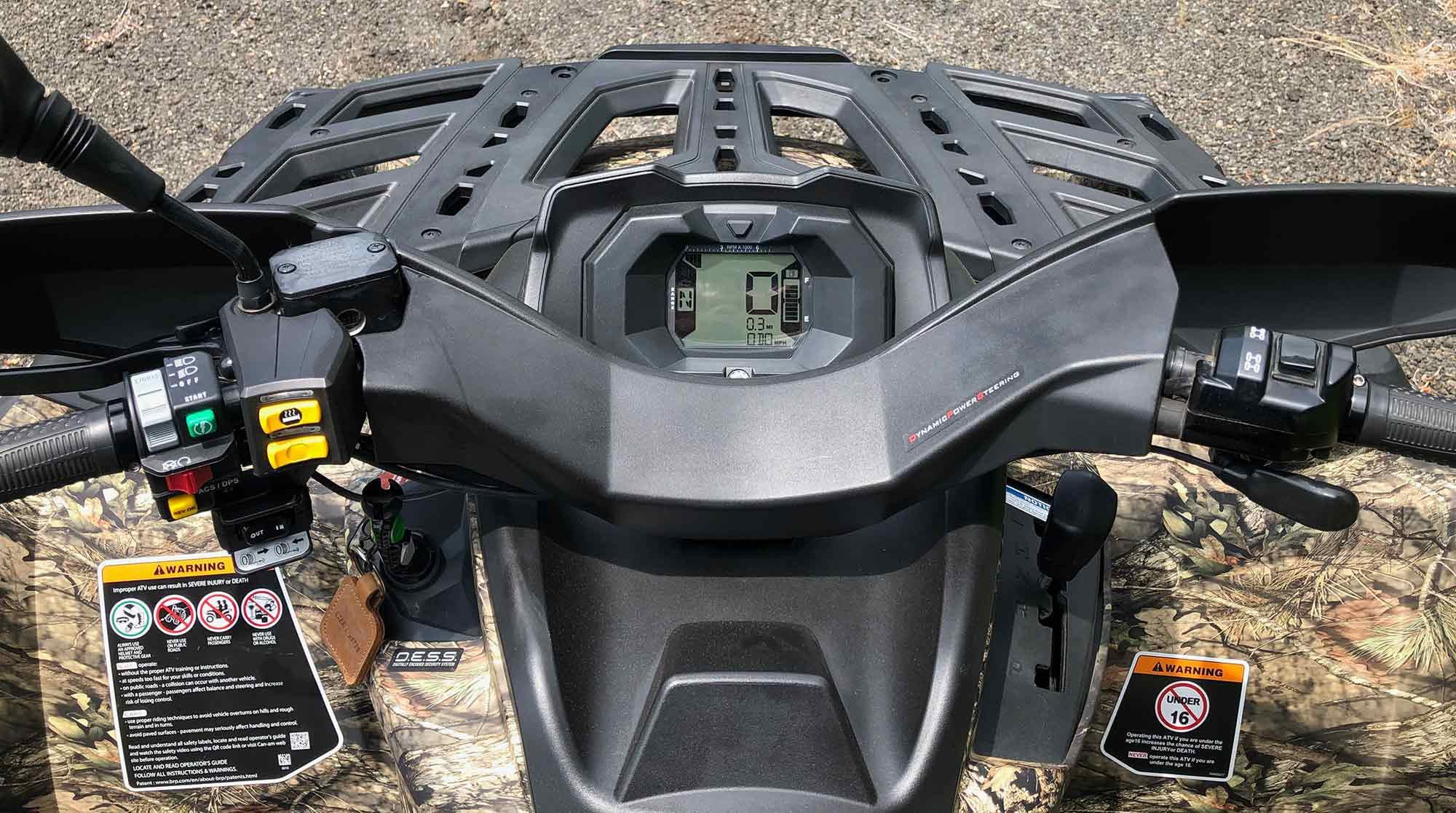 An ATV is decidedly harder to master than a UTV. (Ross Ballot/)
That element of danger is thrilling. It makes you feel alive. On an ATV, it's you, your ability, the machine, and the outdoors. You come up on animals quickly. Your body weight can be used to help the machine turn, climb, or descend. It's decidedly harder to master than a UTV, which adopts a more point-shoot-mentality, but oh so rewarding when you get it right.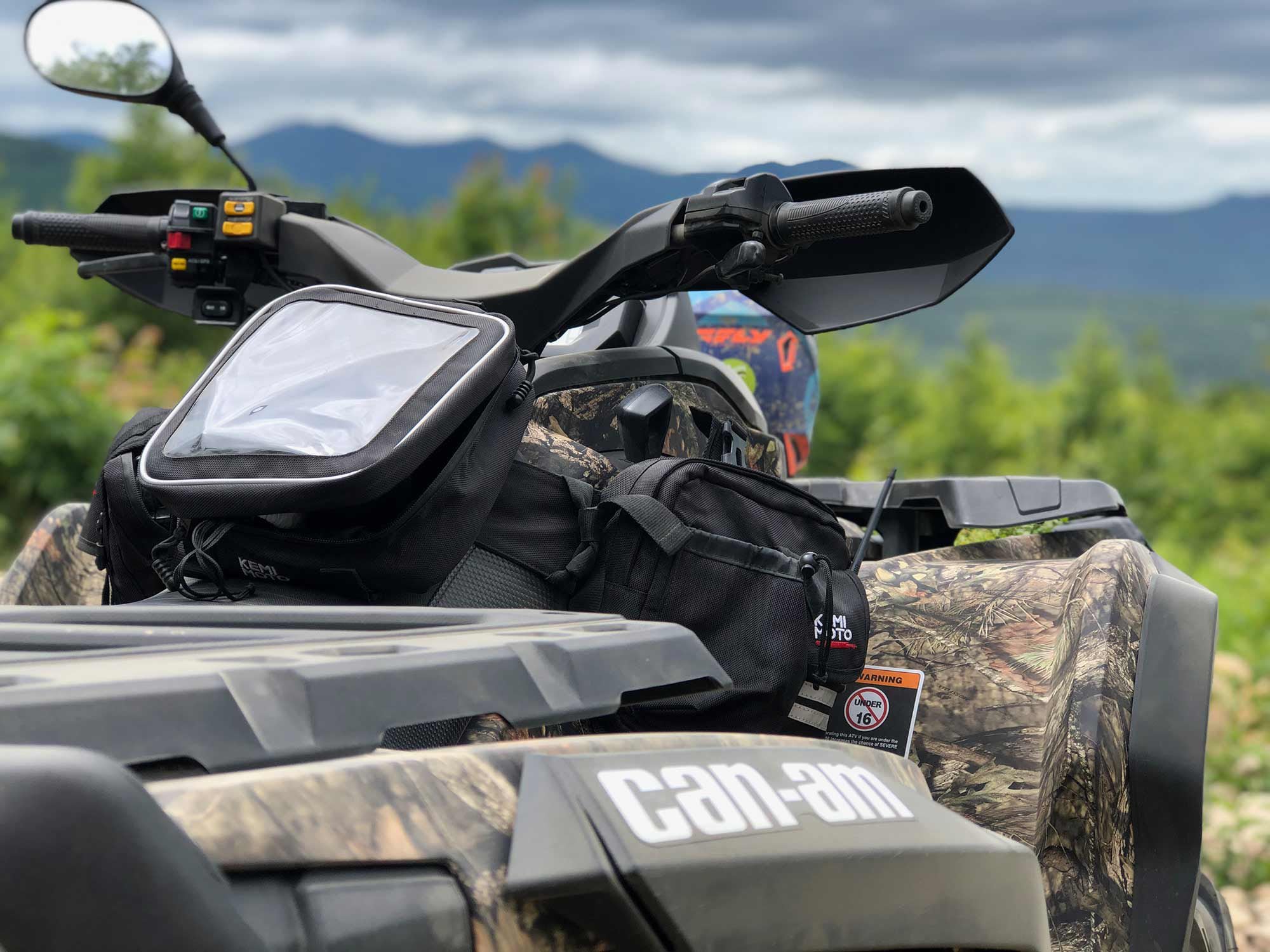 If you're into overnight camping trips with your ATV, you might have to get creative with cargo space. (Ross Ballot/)
And an ATV is genuinely more nimble than a UTV. We had no trouble sneaking through the tight trees on narrow trails, but the narrow track also makes for less stability on high-speed fire roads and steeper climbs. It's easier to get in trouble quickly, and you have to approach obstacles with a bit of safety in mind that a UTV can throw to the wind. While the Outlander drank less premium than the RZR, it also required us to attach some makeshift storage solutions that didn't fare as well as the Polaris' built-in cubbies. And if you want to take a passenger, riding two-up isn't an option on single-seater ATVs; a dedicated two-seater is required. What's more, some riding areas don't allow two-up. Yet the peace that comes with being alone in your helmet on an ATV while on the trail with friends or family is irreplaceable, a time for inward thought and to focus on the riding and the machine. The problems of the world fade into the back of your mind more when riding an ATV than when driving a UTV.
What transmits through the handlebars is more than the ability to provide direction for the machine. It's a freeing feeling, a sensation that ripples through your spine. It's as serene or insane as you want it to be.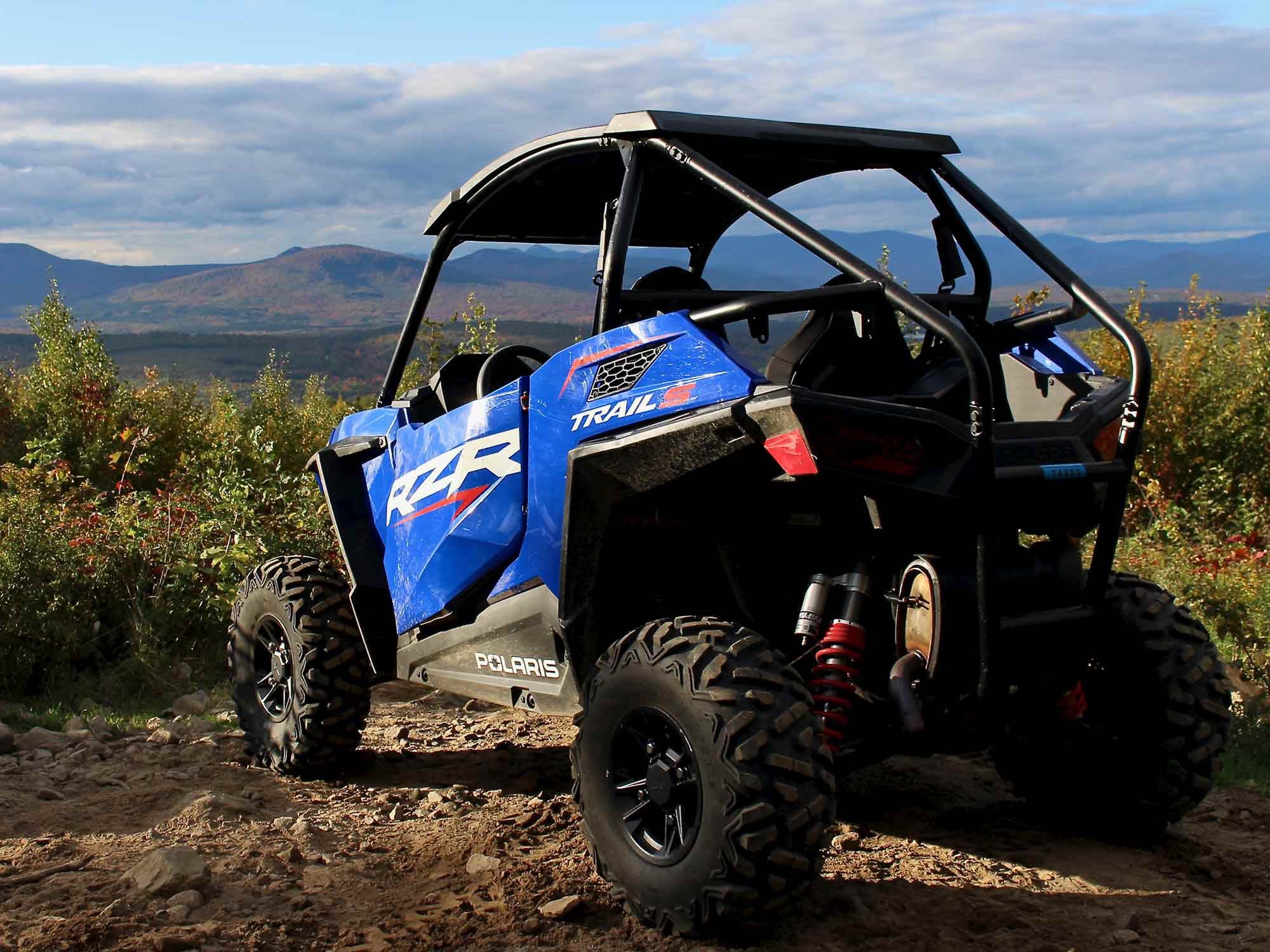 The UTV is easier to drive and less fatiguing. (Ross Ballot/)
UTVs have become the ubiquitous answer for first-time off-roaders and those who want to bring others with them on the trail. The good ones are genuine hardcore thrill rides, bridging the gap between Jeep, dune buggy, and Ultra4 entrant. It's a natural progression for some who want to escape the world of full-size trucks and SUVs on the trail, or who turn to something more comfortable and spacious than an ATV for the trail. The last note is our biggest takeaway from our second trip to New Hampshire this year: Despite weather even worse than that for our time with the Can-Am, the Polaris left us decidedly less tired after a long day on the trail. Kudos to excellent chassis and suspension, but the nature of steering with your hands and shoulders reduces fatigue compared to standing, leaning, and steering an ATV with your entire body.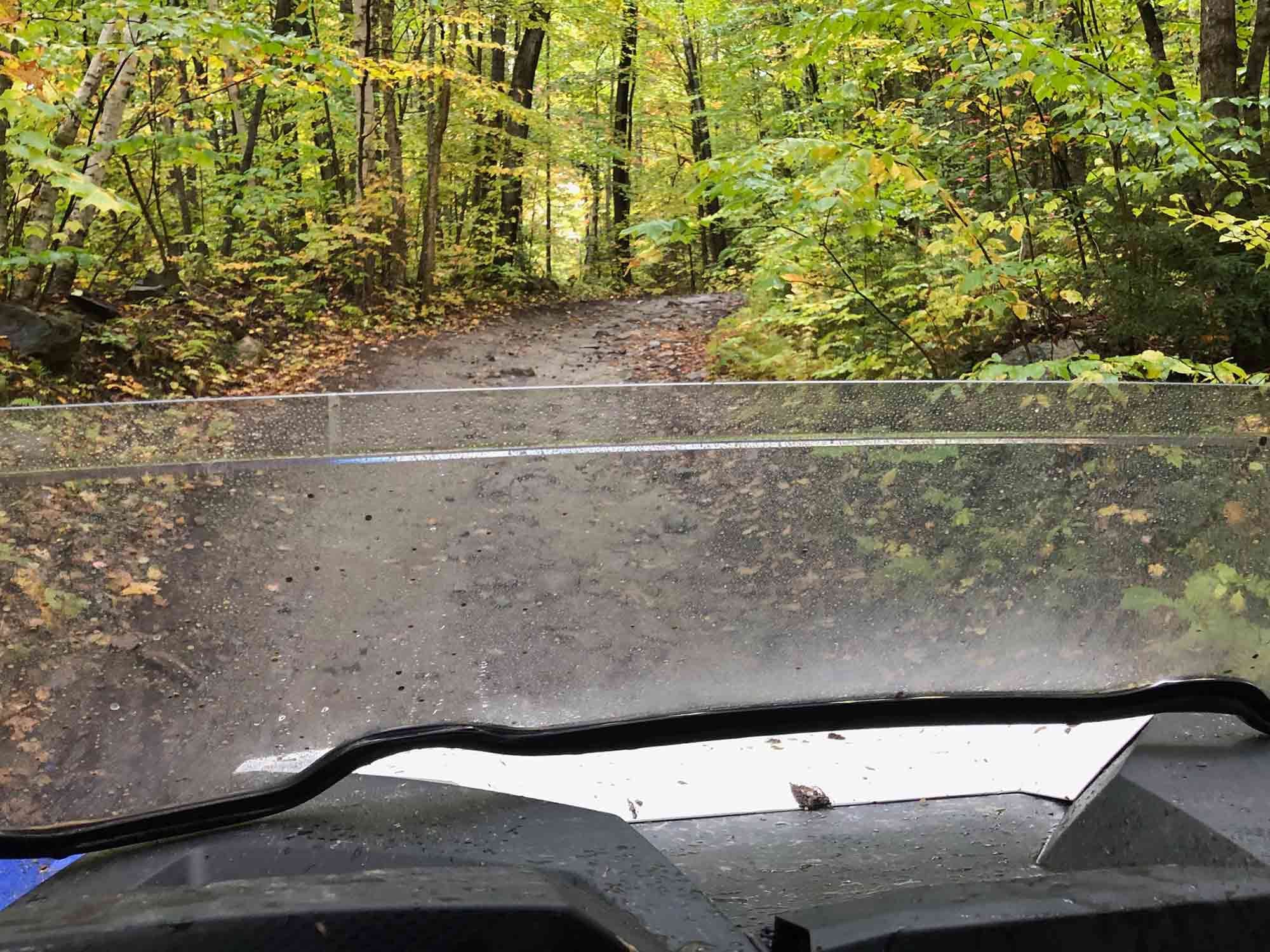 UTVs are not allowed on some ATV trails. (Ross Ballot/)
And having a full-fledged cabin makes the UTV easy to cover miles in. Some come with HVAC, enclosed cabs, and stereos. The RZR we tested in the Granite State had none of those, but it still kept us warmer and more covered than the Outlander in similar conditions. And having a hot cup of coffee within arm's reach was the lap of luxury on a cold day.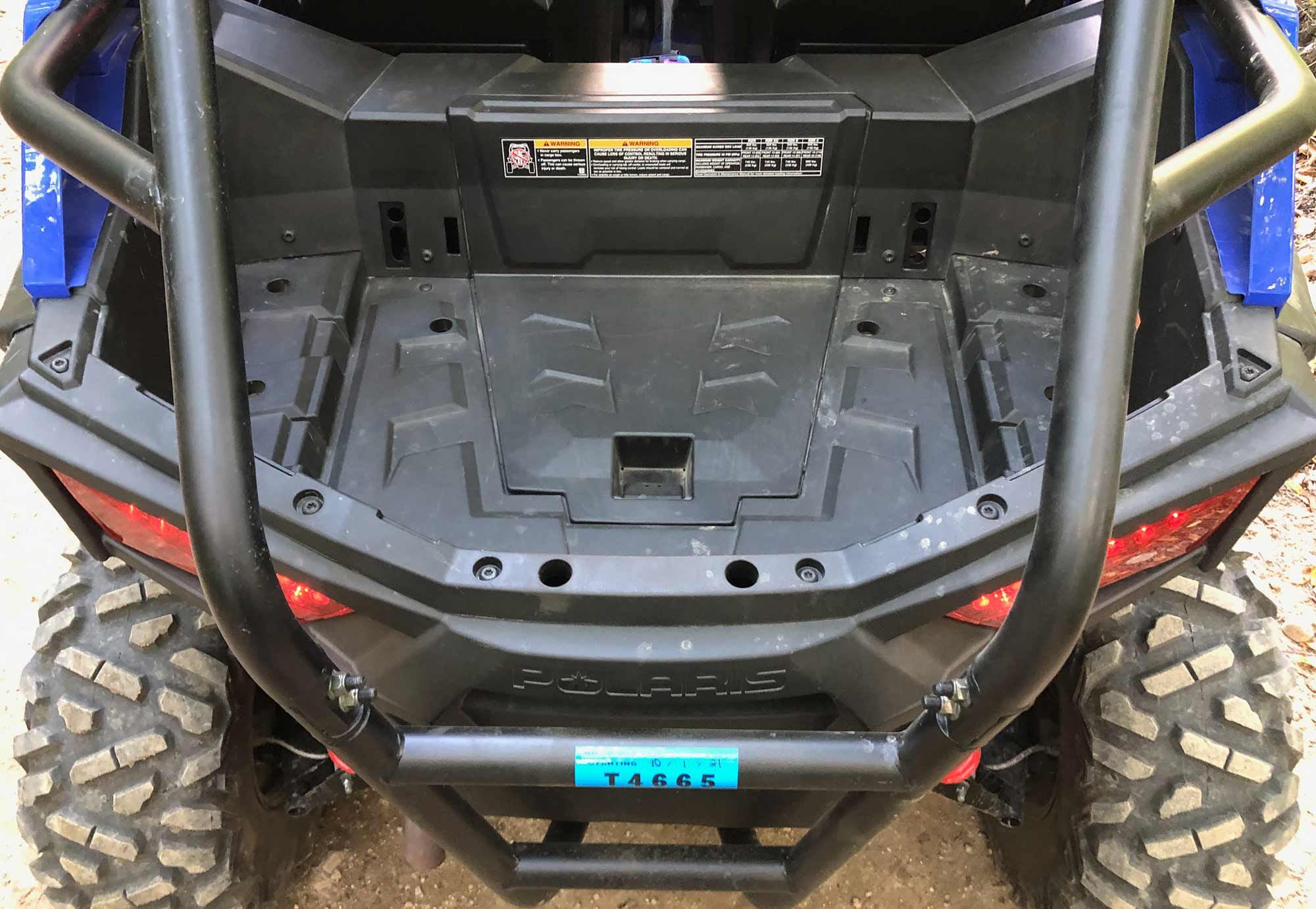 UTVs typically have more space for cargo and can handle twice as much weight. (Ross Ballot/)
How the UTV fares versus the ATV on the trail is a mixed batch. It's harder to see obstacles but better manages to be better from a technical standpoint. The SxS flexes more, has a greater contact patch, and is better suited to climbs, descents, and high speeds. There's more stability but less agility, which we noticed time and time again on the varying terrain. We also noticed that our attention waned some; less direct interaction on a dreary day made it easy to lose focus. However, when the weather was good, driving the Polaris was like a miniature trophy truck. It allowed for a hysterically enjoyable time. Sliding an ATV is a blast, but there's a mastery to getting a drift just right with a UTV that's even better.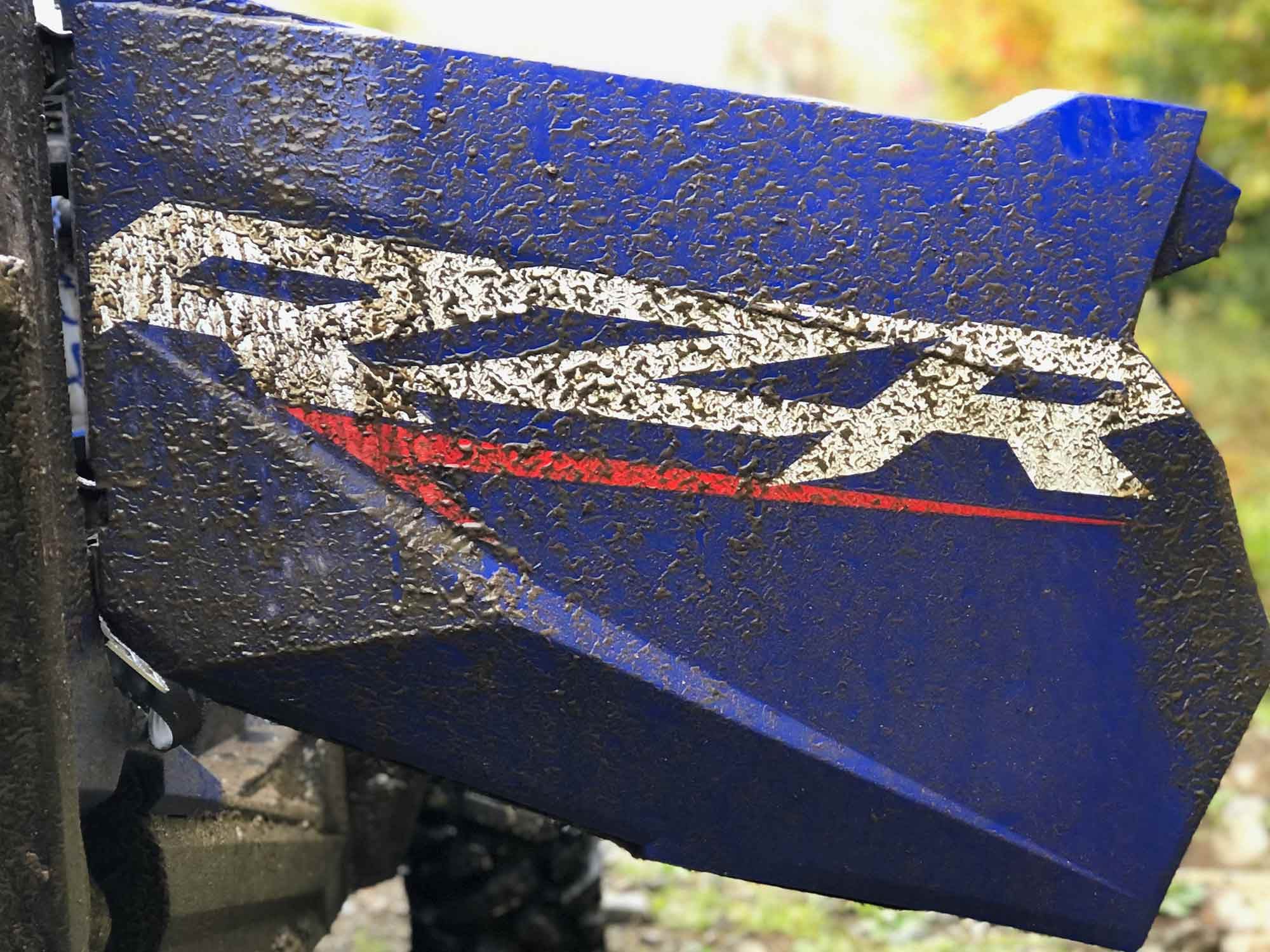 You're typically better protected from the elements in a UTV. (Ross Ballot/)
Is the side-by-side as much fun as the quad? It depends on your definition of fun. If it's getting the most adrenaline pumping possible, look to the ATV. Being so exposed and responsible for outcomes is exciting, and we love the direct connection between man and machine. But if you're more concerned with overlanding, seeing the sights more than pushing yourself and your own limits, want to take someone with you on your adventures, or have a bodily limitation that means riding a quad isn't possible, we wouldn't fault you for picking the UTV.
It's remarkable how far UTVs have come in such a short time, but they still have limitations. Seems obvious, but running the same trails in similar conditions on two different machines reveals all. Not just how they perform, but how they make you feel. Fun is subjective, but I'll take the one with handlebars every time. Which is right for you depends on the kind of fun you're looking for, how you want to control the machine, and your off-road intentions.